The Jury announced that Twelve Architects design, for the Rostov-on-Don Airport in Russia, was favoured as it created the most memorable and unique design, although they recognised it was ambitious. They confirmed Twelve Architects would now be commissioned to provide technical documentation to develop and support their competition design and to refine it with the client team.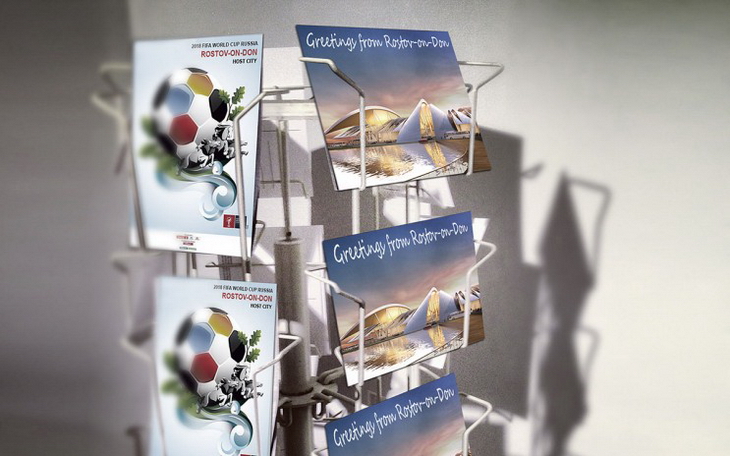 About the Project:
A new international and domestic airport terminal, hotel and related infrastructure in Rostov province, southern Russia. The Yuzhny Greenfield Airport is funded by the Airports of the Regions, part of the Renova Group, the largest airport holding company in Russia. The terminal will meet an initial demand of 5 million passengers a year and be delivered across two phases as part of a wider transport development programme.

Our Masterplan retains the location of the buildings as defined in the client brief and the design makes reference to the River Don which is the origin of the city, through the design of the central landscape feature that connects the airport terminal to the train station, car park, hotel and office buildings.

The concept for the airport terminal is inspired by the analogy that an airport is the 'sky-bridge' that connects cities and countries together. This is realised through the design of the roof which is formed from a series of elegant bridge arches. The division of the international and domestic zones within the terminal is represented by the orientation of the roof arches and an 8m wide, glazed skylight. The expression of the three larger arches celebrate the principal routes for passengers when going through the arrival and departure process and also provide covered zones to the drop off and adjacent hotel and business centre.

The terminal building is organised on an orthogonal and repetitive 16x16m grid and has been designed to easily accommodate future expansion. The roof is composed from four repeated elements arranged in an asymmetric composition.

Our design responds to local climate to create an environmentally sensitive solution that embraces passive design and renewable energies and responds to both the summer and winter climate.

The project is due to be completed in time for the 2018 FIFA World Cup.

From the Architects: 'We are pleased to be selected for the next stage of this exciting project especially given the high standard of the design entries. We clearly have a lot to do and look forward to working with the client to develop the design'
Project: Winning Proposal for the Rostov-on-Don Airport
Designed by Twelve Architects
Location: Rostov, Russia
Website: www.twelvearchitects.com