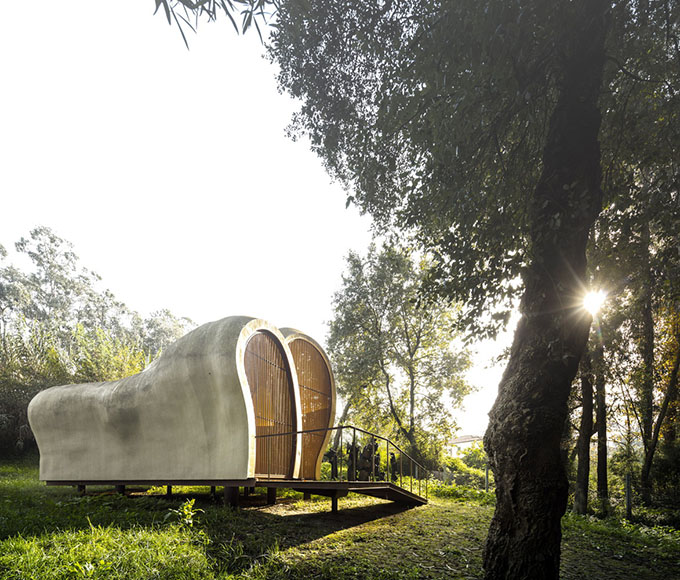 FCC Arquitectura designed this stunning art gallery located in Oliveira de Azeméis, Portugal, in 2012. Take a look at the complete story after the jump.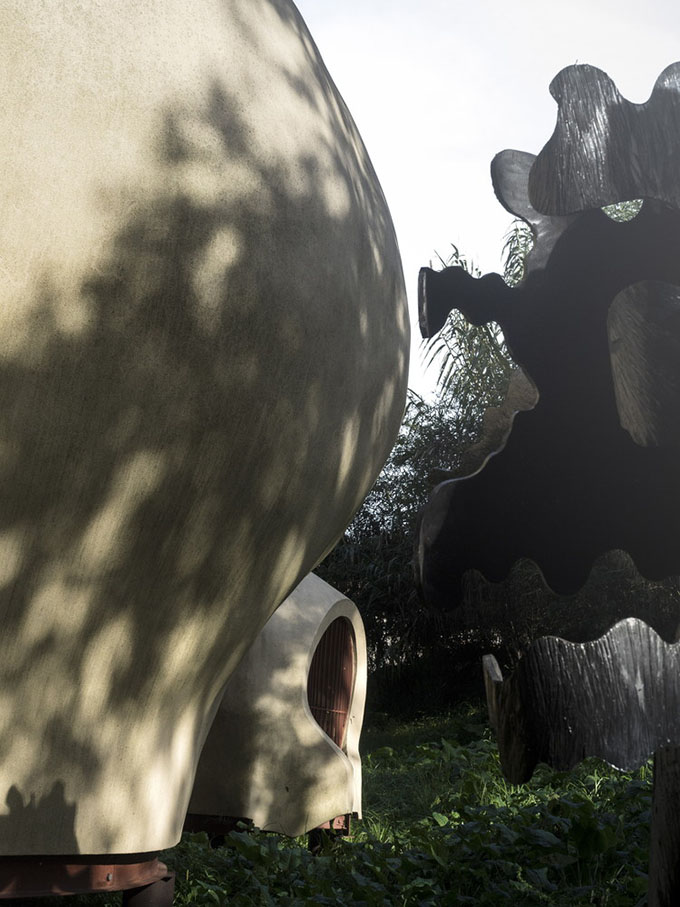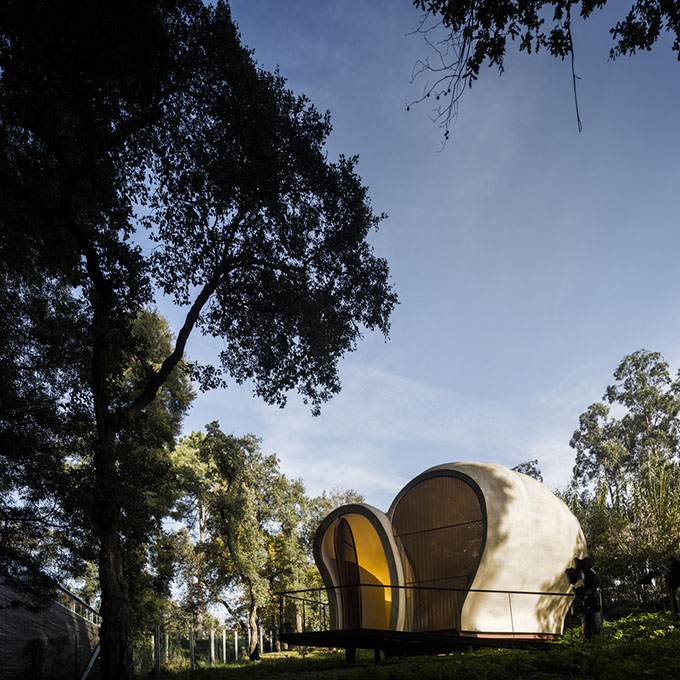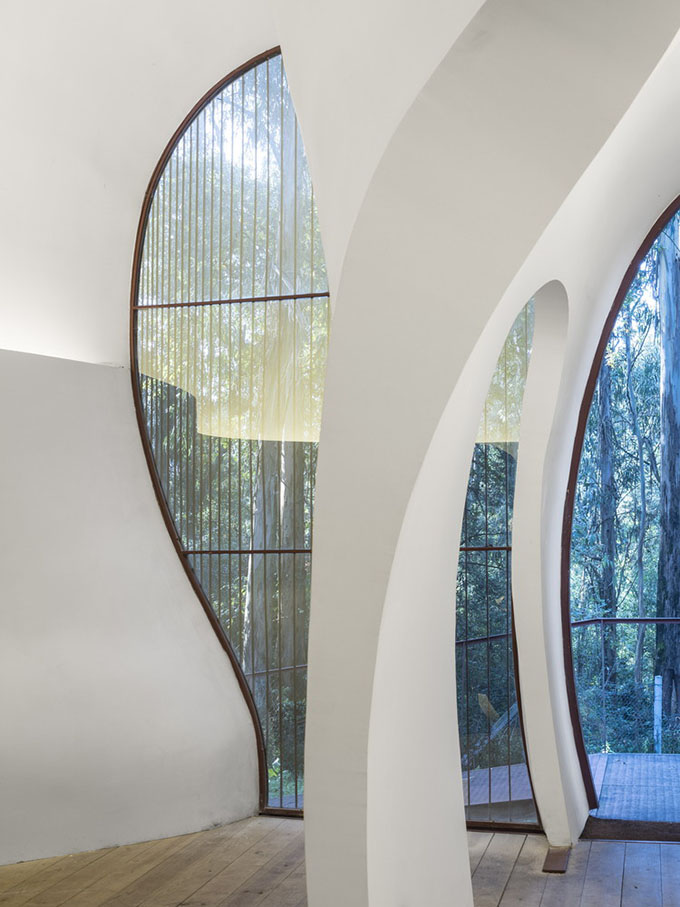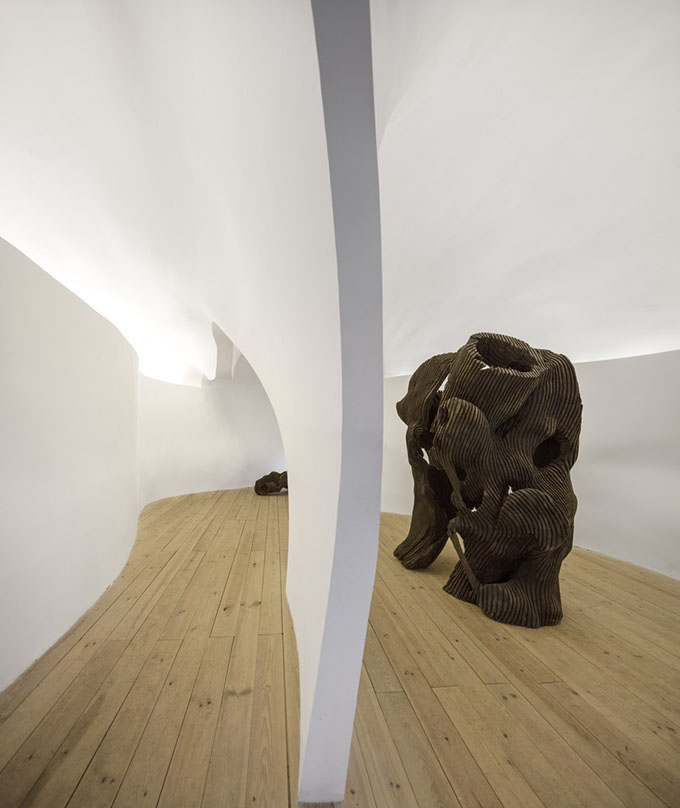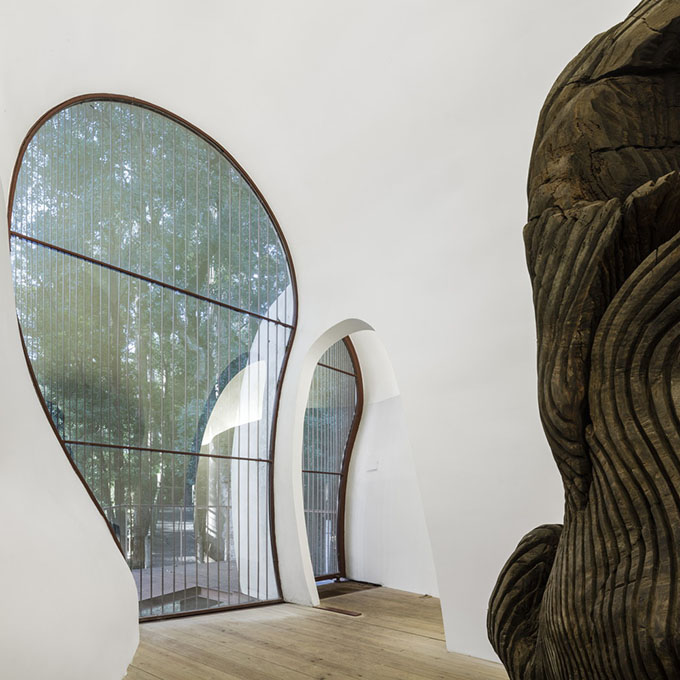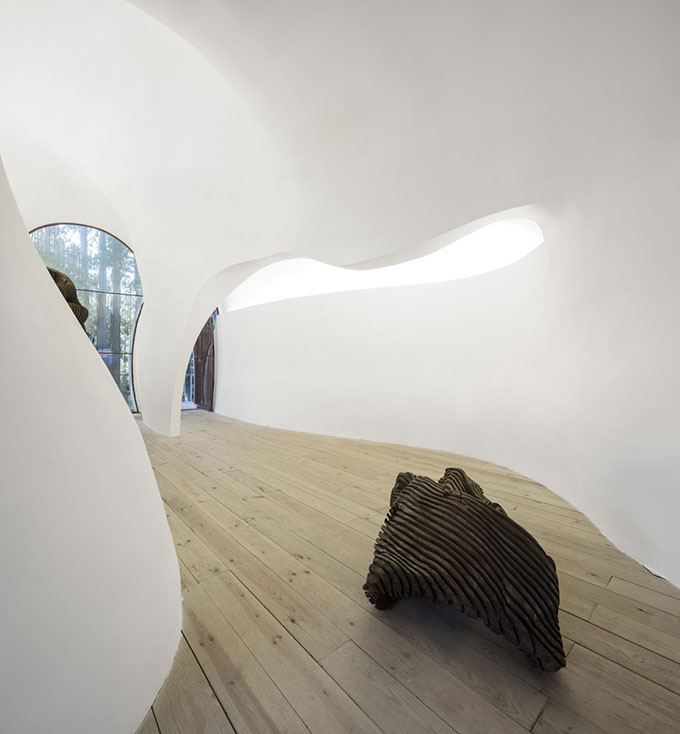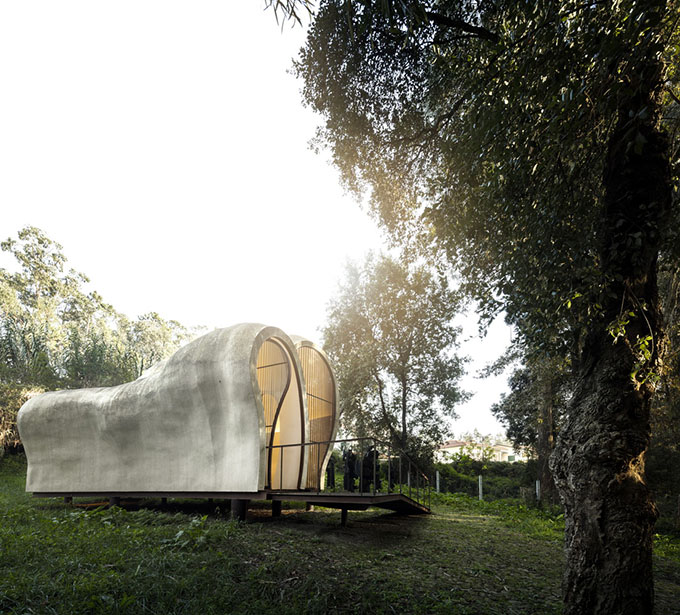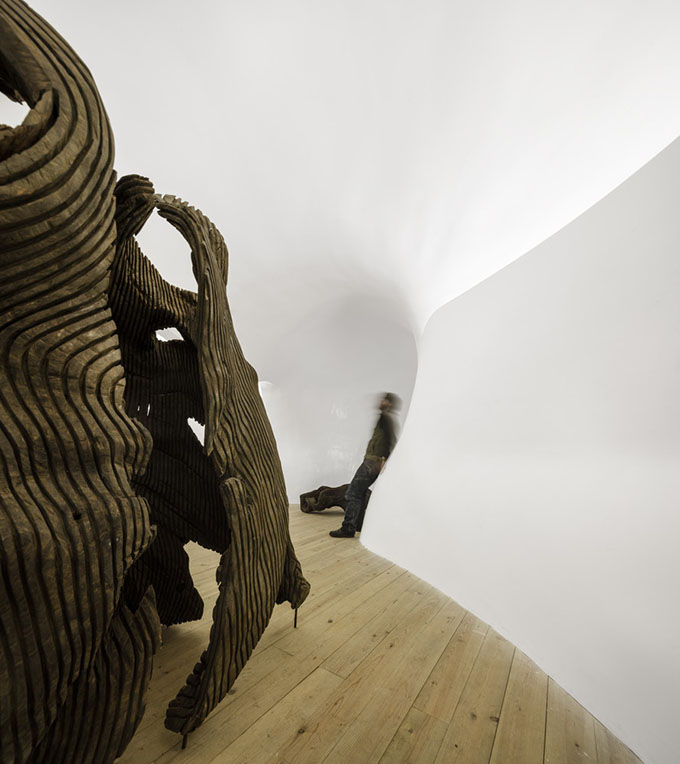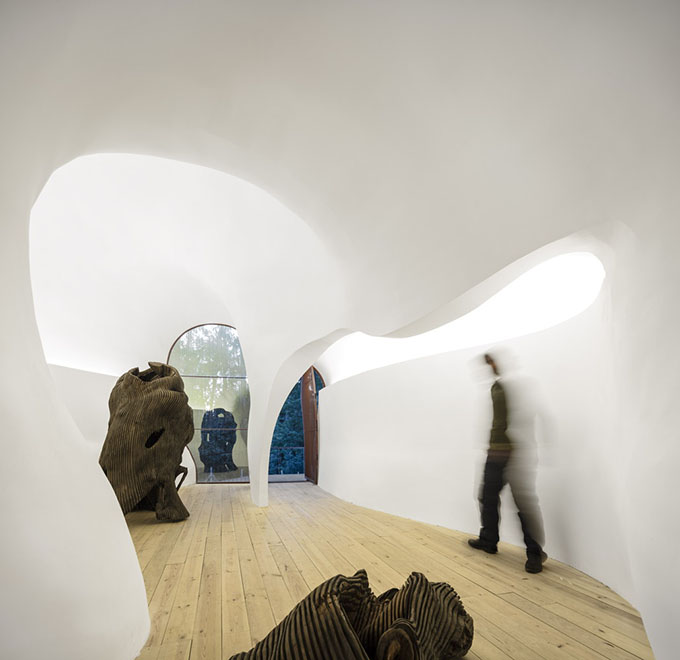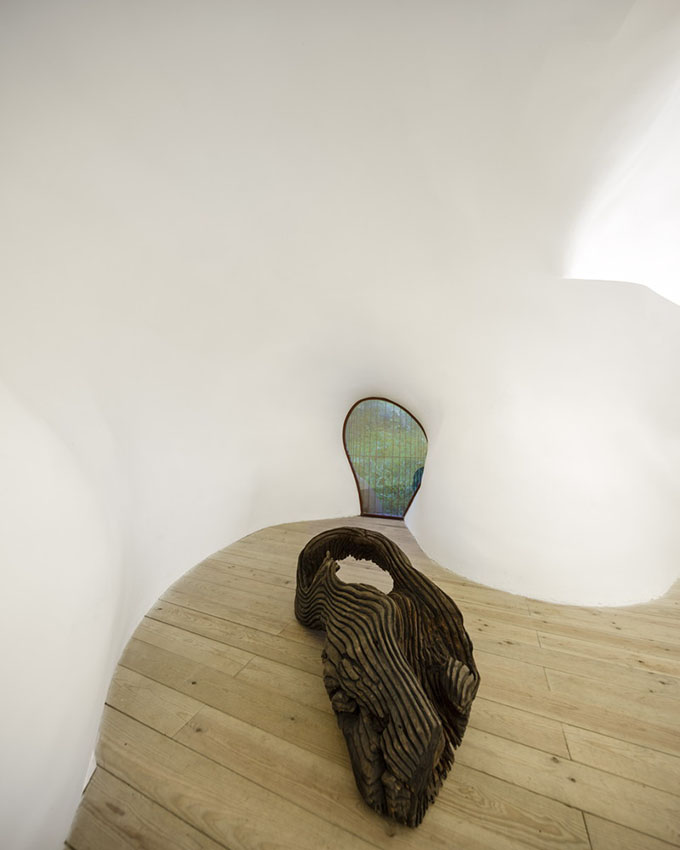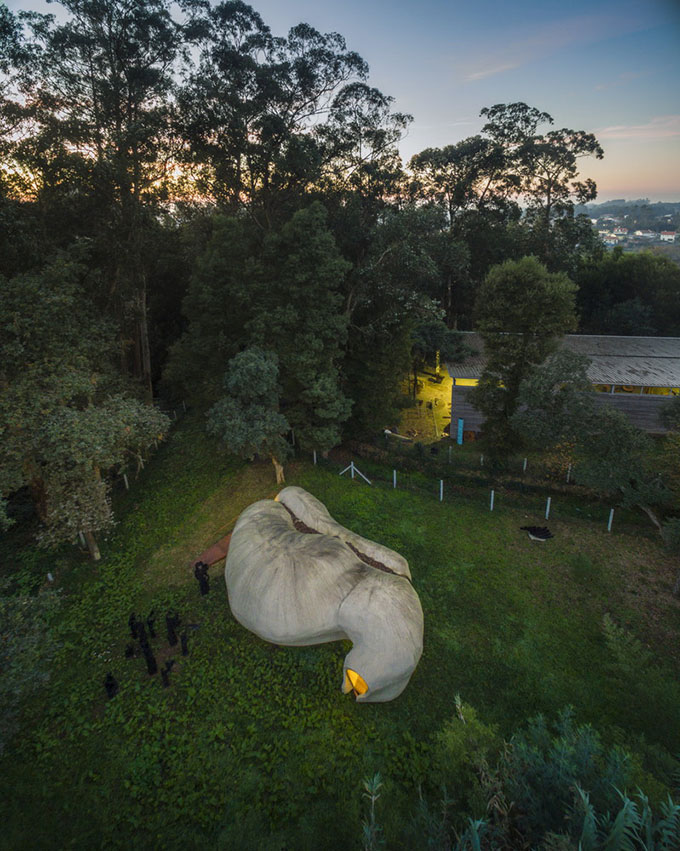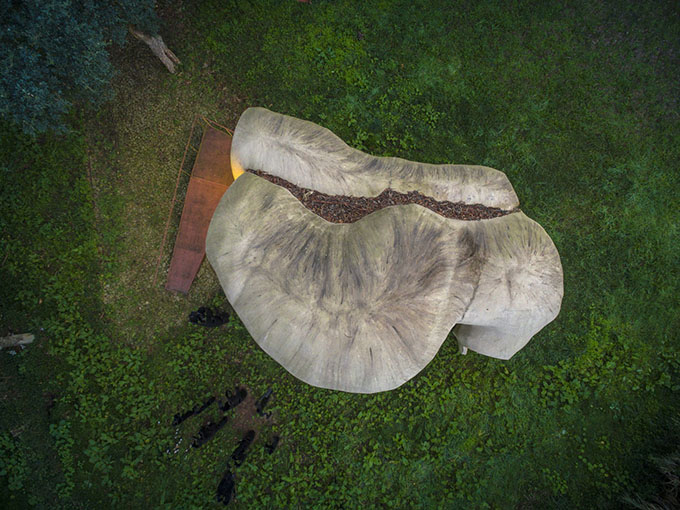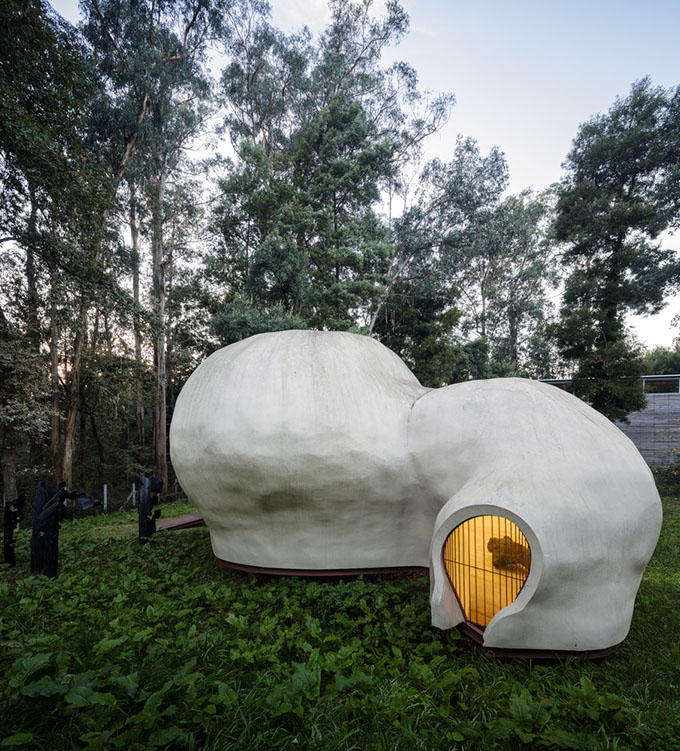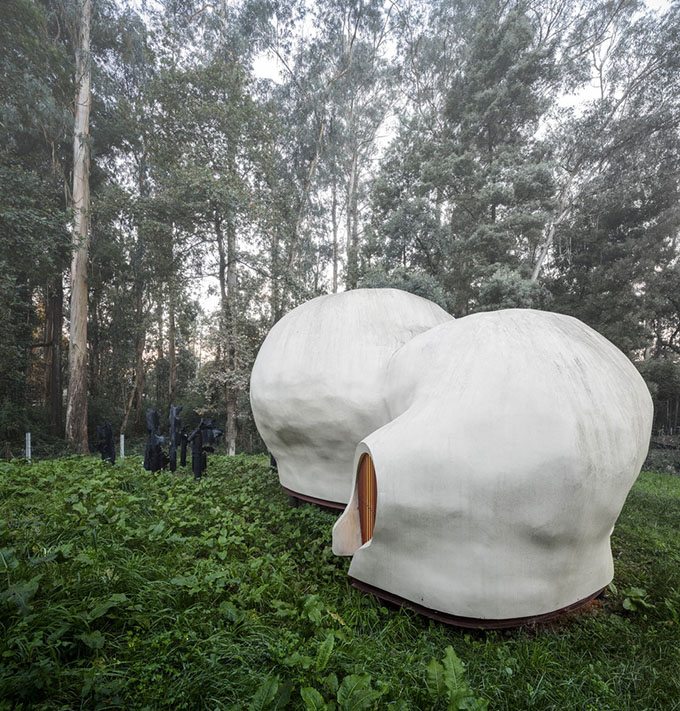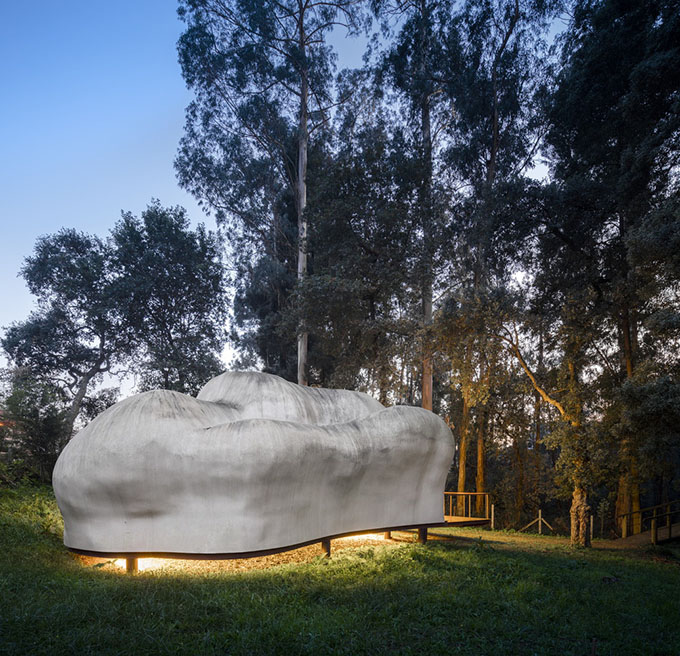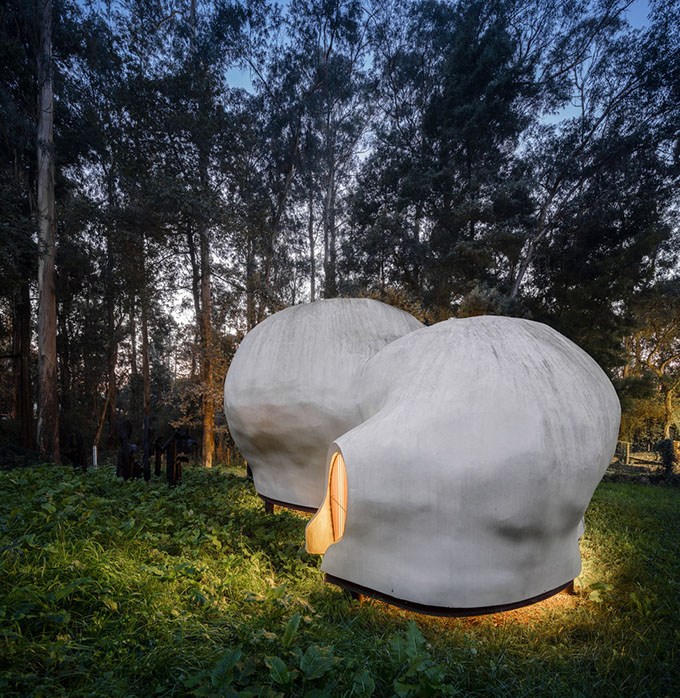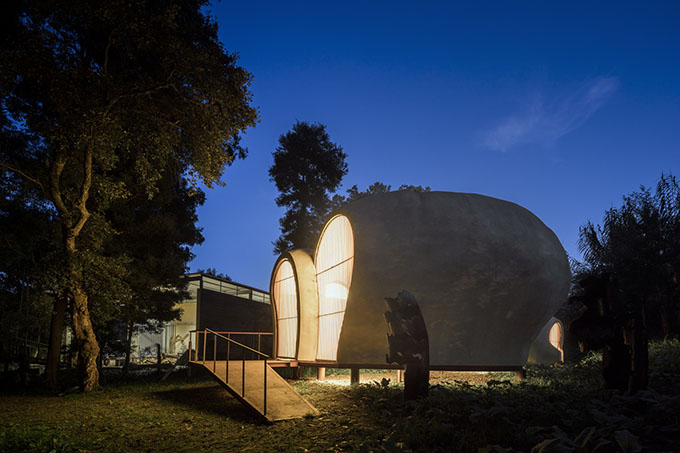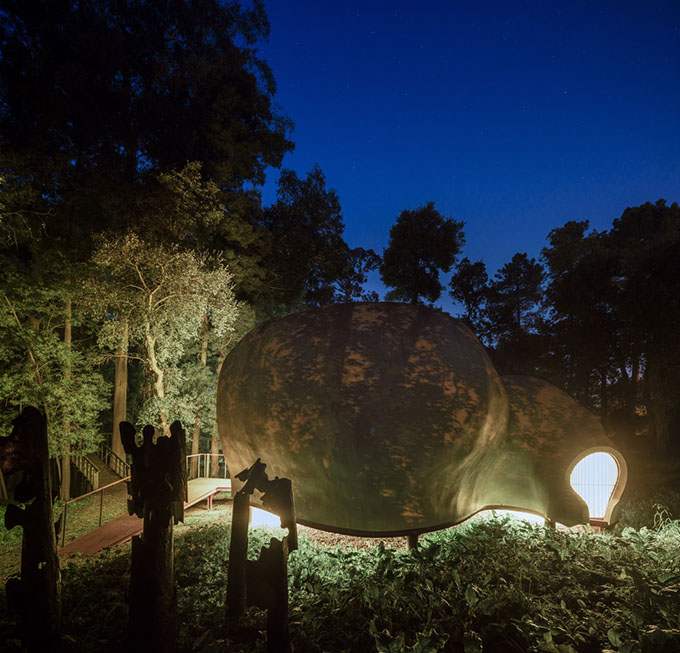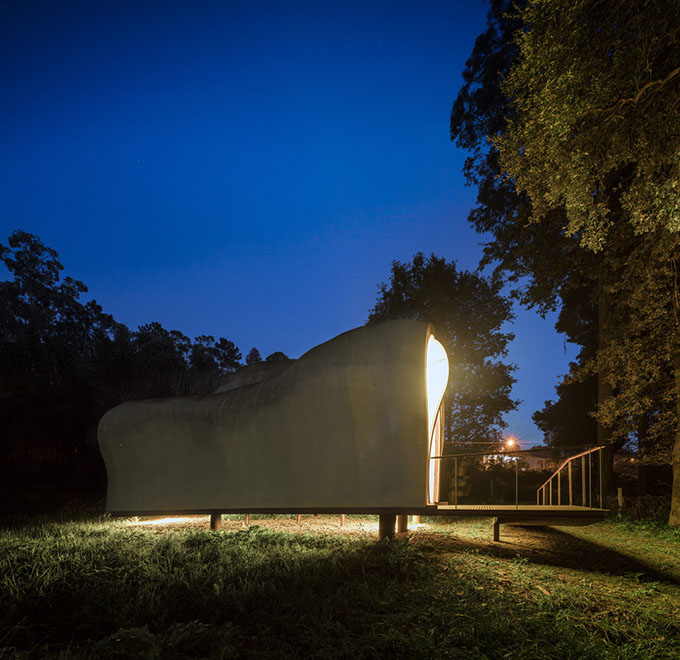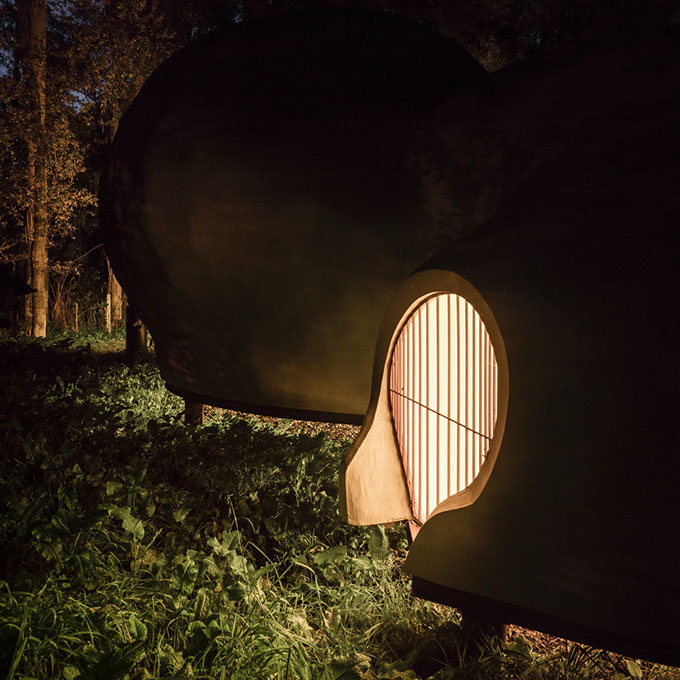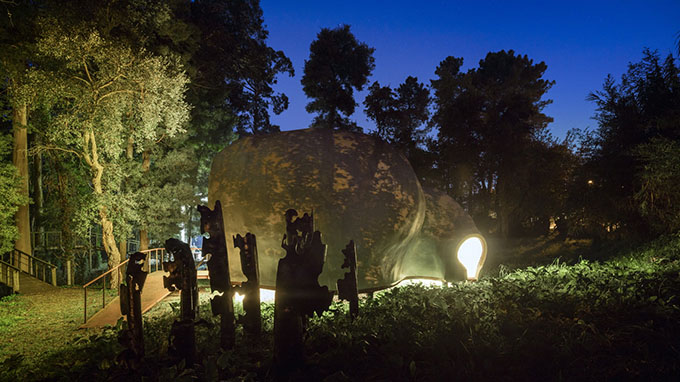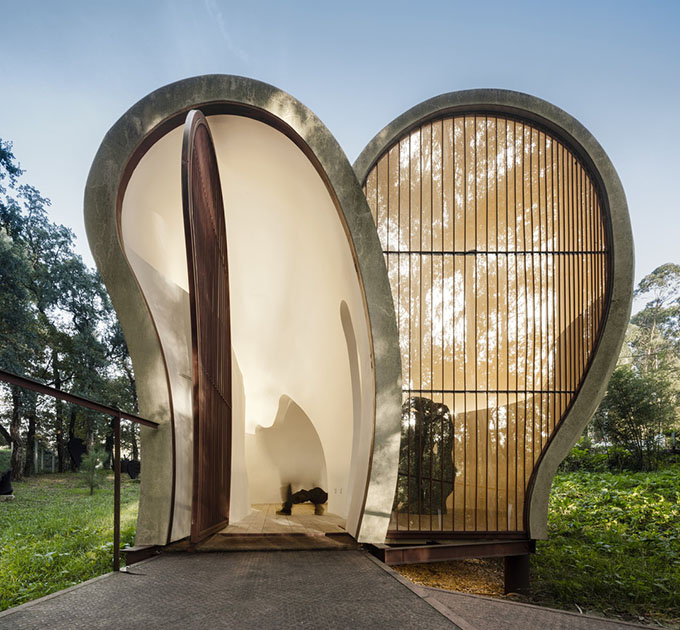 From the architects: Of the need for an exhibition space came the "MATO – Art Gallery", next to Paulo Neves sculptor's atelier. Looking for inspiration in their own work of the sculptor, the organic design mirrors the trace of Paulo Neves. The whole body develops without straight surfaces. As if a strange animal was born on site, mixed with the surrounding vegetation.
With a very small indoor area, in the space are held several temporary exhibitions of national and international artists. All installation rests gently through specific points, almost levitating on the ground. The tubular metallic structure, with the exterior in expanded polyurethane, is designed so as to insulate and waterproof the building as if it were a shell.
We put wooden flooring with the removed trees of the site. In the interior, the whole space has been coated with plaster so as to provide a continuous surface while curving constantly serving for setting works on exhibition.
Photography by Fernando Guerra FG+SG
Find more projects by FCC Arquitectura: www.fc-arquitectura.com