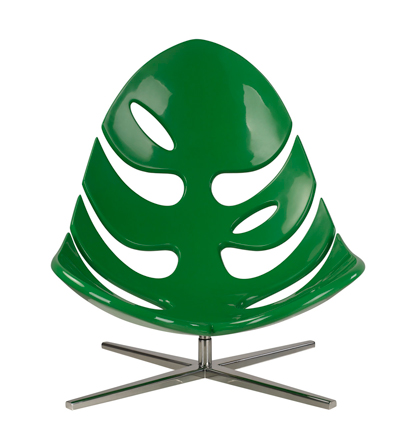 Project: Monstera Chair
Designed by Philip Ahlström
Height: 120 cm
Material: Fiberglass, highgloss finish
Original Colors: Green, White
Website: www.ahlpha.com
Designer Philip Ahlström inspired by the sentiment of flora and the famed leaf of Monstera deliciosa creates this high-gloss chair. The chair comes both in green and white for more images and Philip's description continue after the jump:
From the Designer:
My first project is a lounge chair inspired and named by the characteristic leaf Monstera deliciosa, originating from the tropical areas of Southern and Central America. The 120 cm high furniture piece is made of fiberglass that's been reinforced with a steel structure, the finish is high gloss and available colors are green and white. The Monstera lounge chair will be exhibited this year at Salone Satellite, Milano.