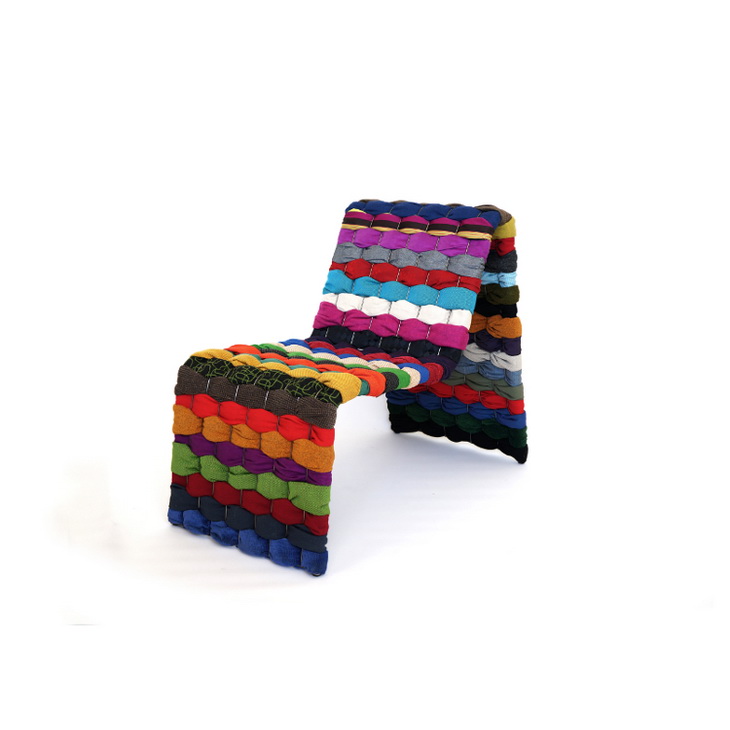 Here is the green design for the T-shirt Furniture collection which is both a chair and a bench for indoor public places designed by Green Furniture Sweden.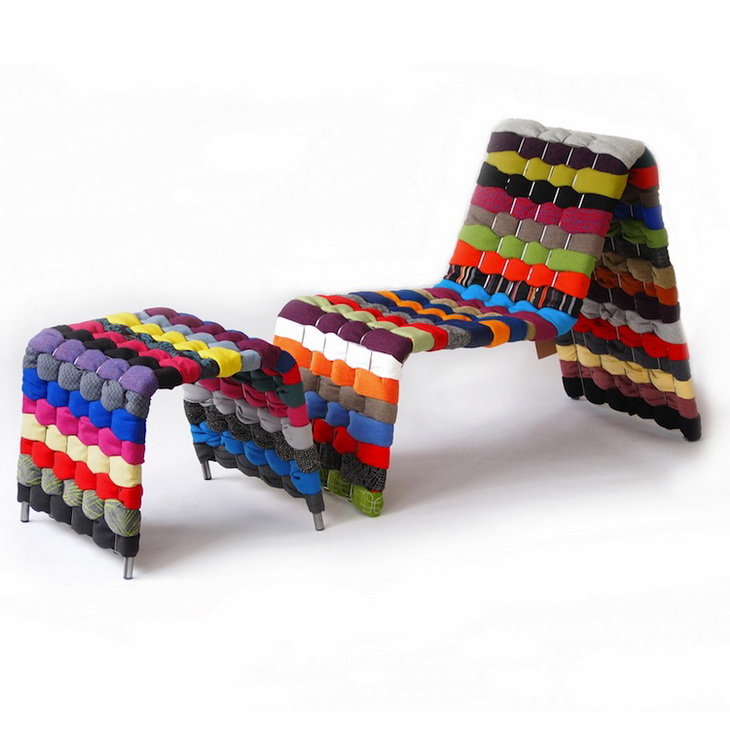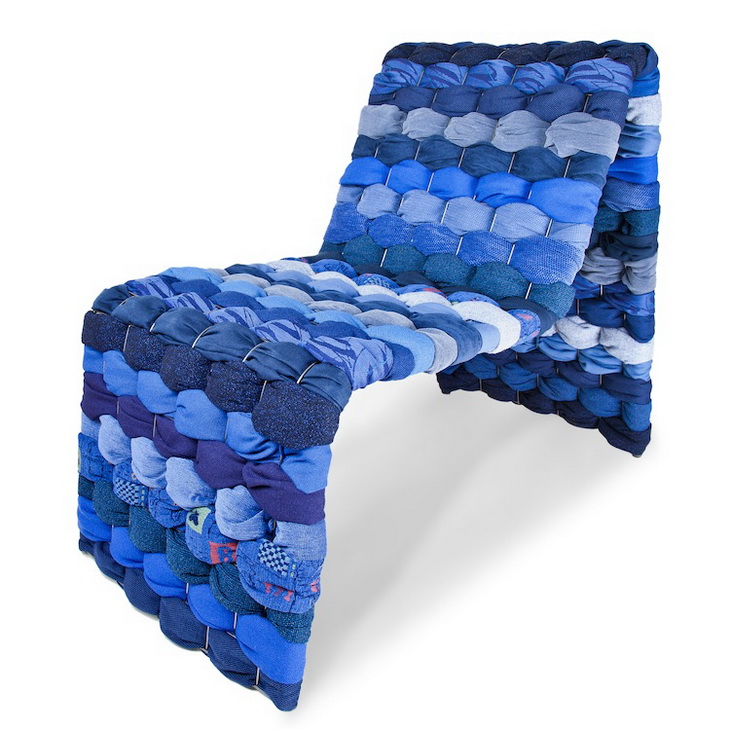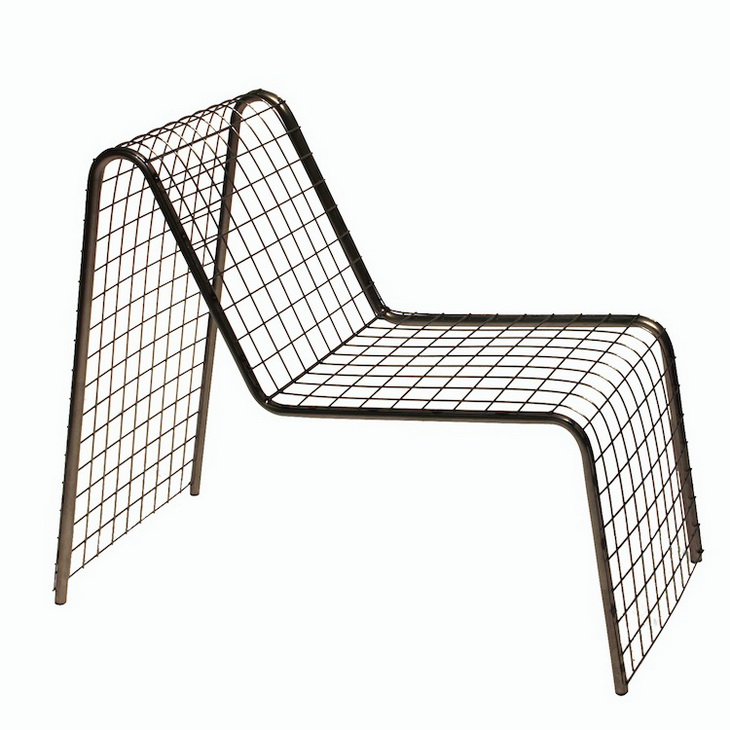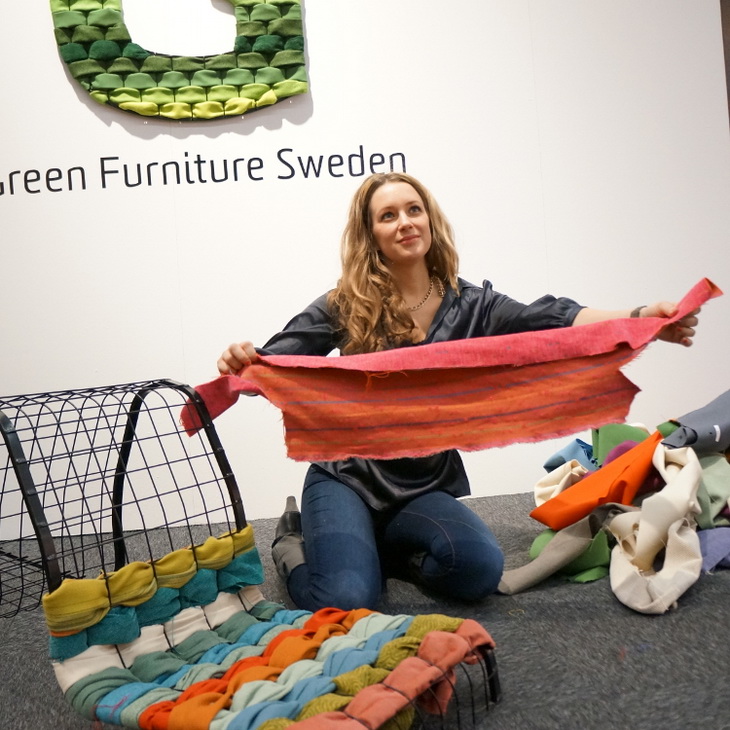 From the Architects:
T-shirt Chair "Rag Edition", is like a large colorful rag rug, an easy chair made of left over clothes or rags. Every chair has its own unique color and texture combination. The textiles can be individually replaced with worn clothes and textiles from your surroundings, and in that way the T-shirt Chair will evolve and collect history over time – an almost 'eternal' piece of furniture… The frame actually has life time warranty used indoors.

In the "Rag Edition" we upholster using left-over fabric pieces from the sofa manufacturing, in a selected 'all-color'-mix.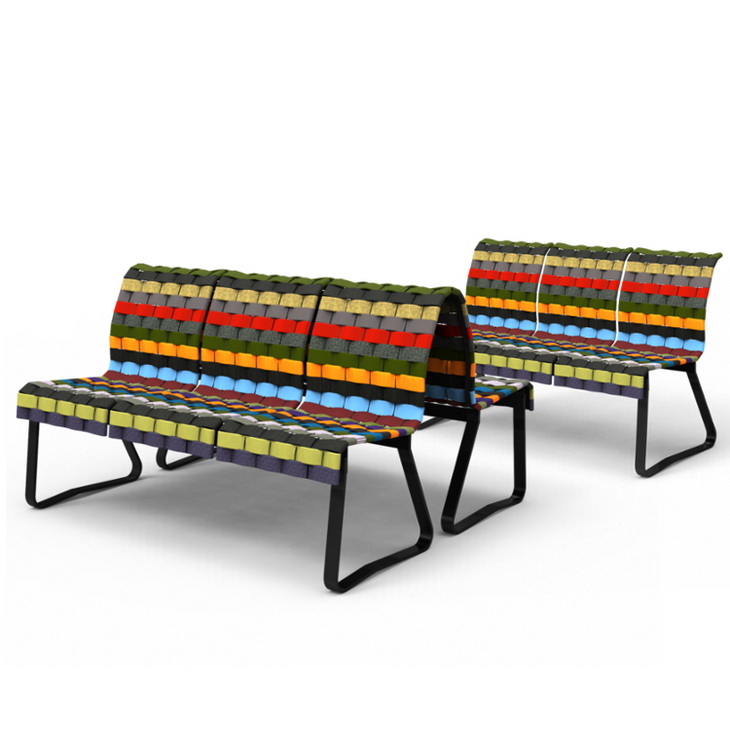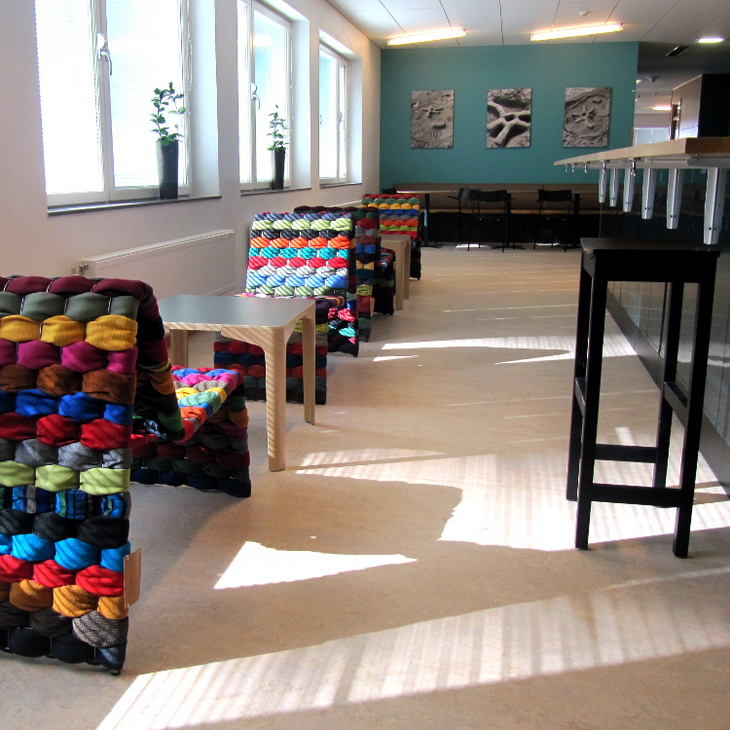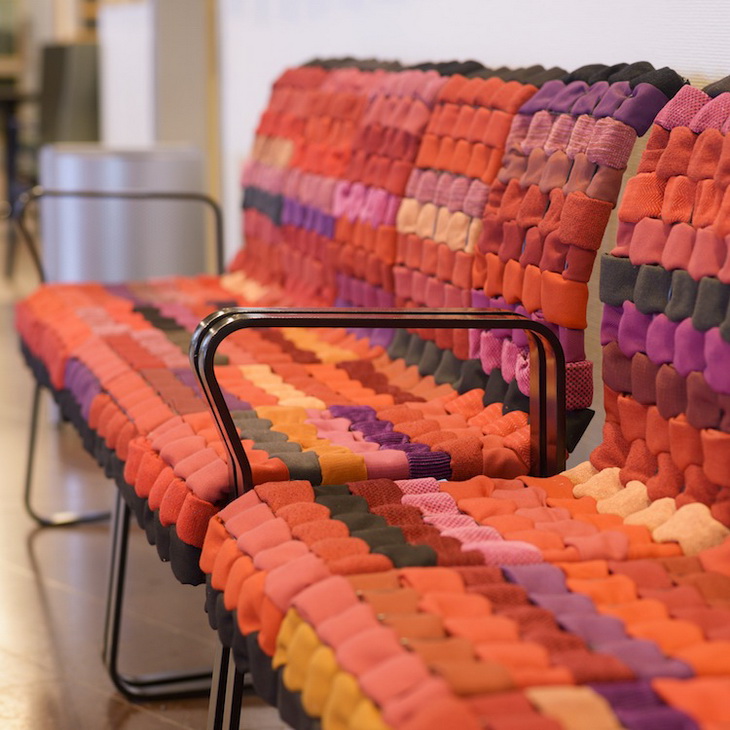 T-shirt Seater is a bench for indoor public places. It is part of the T-shirt series of hand woven rags upholstery, made for waiting areas as in lobbies, malls, airports and other waiting areas. Just like the Nova bench system, the Seater models can be made with bends of any radius (standard or custom, or straight of course).
The series was started by the T-shirt Chair that won the Green Furniture Award 2011. The T-shirt series are happy and colourful furniture using an upscaled principle of the rag-rug with reused 'rag' pieces of left over fabrics for contract furniture (instead of T-shirts as in the original idea). The fabrics used are all made of wool or Trevira and as such naturally flame resistant (free from flame retardants). Through a cooperation with Bogesund we also offer a co-branded bench with 100% Bogesund fabrics – all 'EU Eco Labled' and all made in Sweden.
T-shirt Seater comes in a controlled mix of 'all' colours, emphasizing the different coulour contrasts. It is also possible to get T-shirt Seater in a certain tone, we'd be happy to tell you more about this.
Project: T-shirt Furniture
Designed by Green Furniture Sweden
Website: greenfurniture.se