Dorte Mandrup Architects wins the competition for a new tower in Aarhus Harbor. The tower will be a landmark for the new city district being developed in Aarhus. The 2nd largest city in Denmark.
The project is funded by The Sallinge Foundation and is expected completed in year 2014.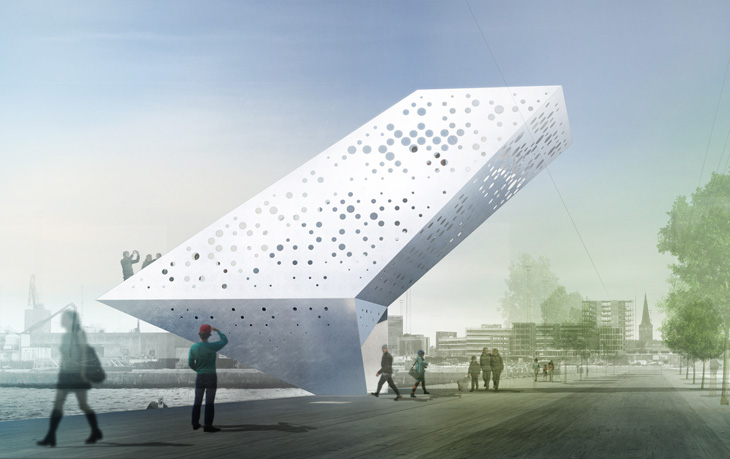 "From a distance the dynamically shaped composition will become a strong focal point for this new part of the city. At close encounter the Lookout Tower will be a generous and hospitable place for the new area – stimulating citizens to take rest and inhabit the place."
Quote from jury report – Translated from Danish
From the Architects:
The jury characterizes the winning project as a "architecturally superior solution" to the task at hand.

The tower is shaped like a sharp origami cut, urban sculpture with a significant architectural expression. The white steel tower will stand out as a glowing landmark giving identity to the area and act as a point of reference and meetings in this new part of the city.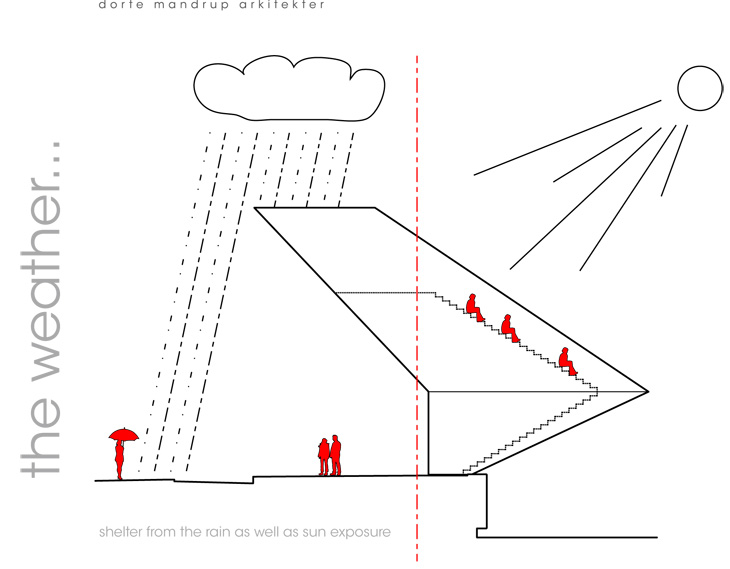 The tower creates a lively route from the quayside to the viewing platform 7.5 meters above. The visitor is lead below the expressive cantilevered body of the tower, to a position hovering above the reflective water surface of the harbor.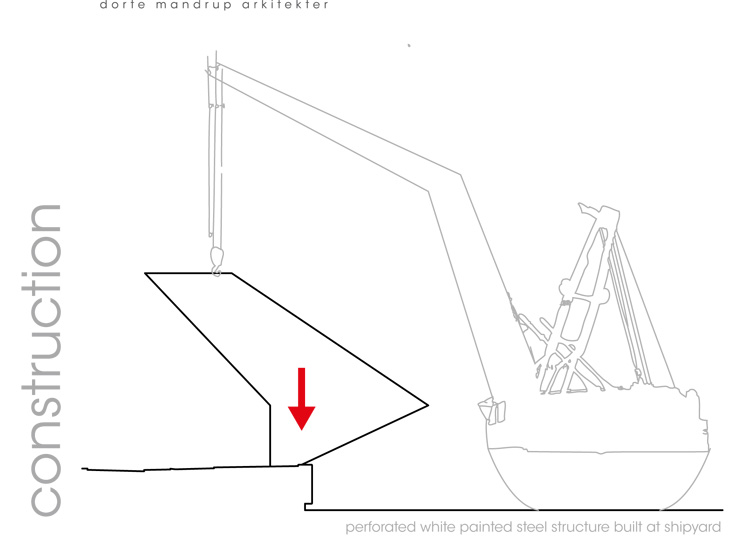 The movement continues upwards via a spacious staircase fitted for seating – offering magnificent panoramic views of the harbor and the bay. The journey culminates at a spacious and sheltered viewing platform above the treetops of the boulevard. Aarhus will gain a beautiful and significant landmark celebrating vision and social encounters at the edge of the water.

The structure is made of weldedsteel plates, produced in a shipyard and sailed to the site.

Project: Dorte Mandrup Arkitekter
Designed by New Landmark for Aarhus Harbour
Client: City of Aarhus
Location: Aarhus, Denmark
Website: www.dortemandrup.dk