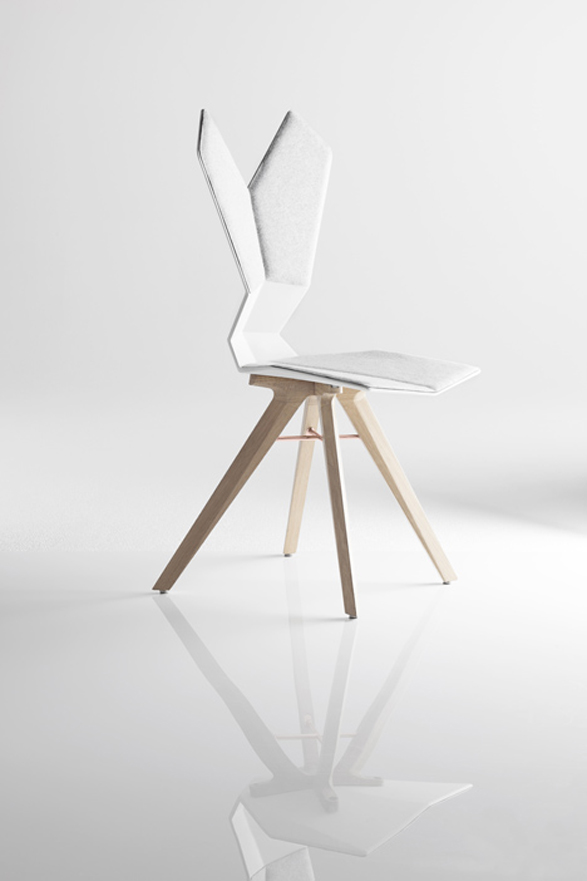 The elegant design for the Y Chair comes from inspiring designer Tom Dixon. Discover more after the jump: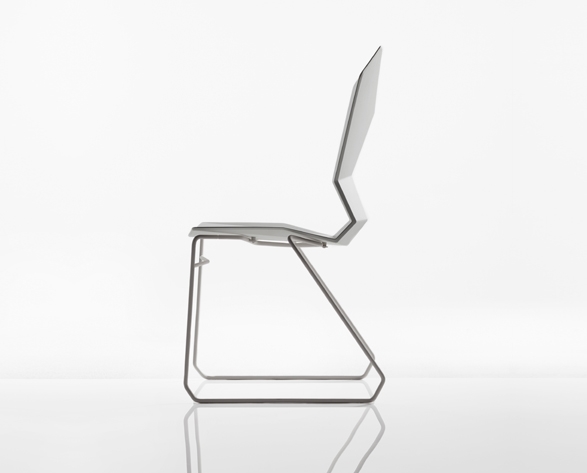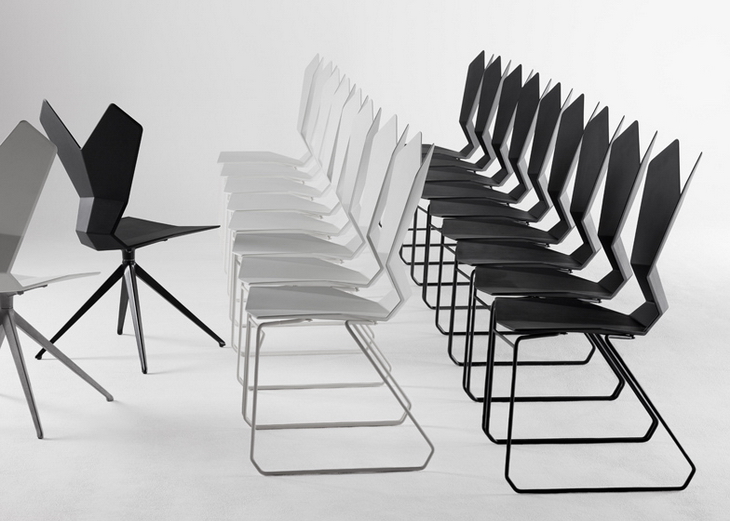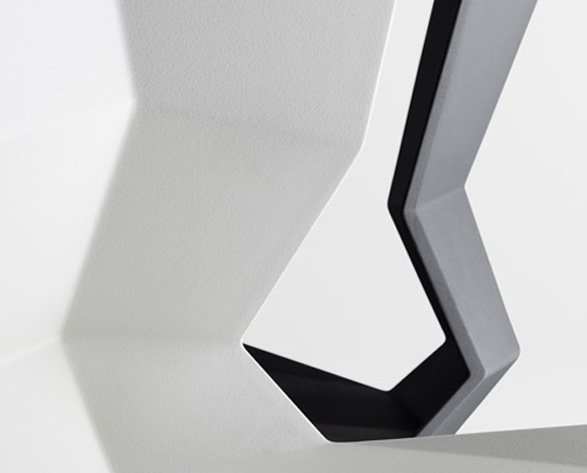 From the Designer:
Our latest product, the Y Chair, was launched at London Design Festival this week. Our recent adventures in hotel, restaurant, bar and office design got us looking for a chair to withstand heavy use, constant knocks and the daily abuse of the professional world. But we also wanted a recognisable silhouette, an ergonomic shape and a modern attitude.
Not too much to ask we thought. But after much fruitless searching we decided it was time to make our own.
Two years of complex engineering, significant tooling investment and intense shape-making later we think we may have got it.
The Y Chair's expressive form is injection moulded in glass-reinforced nylon. This is extremely fatigue resistant because the short overlapping strands of glass fibre in the plastic provide a much higher degree of strength.
The shape of the Y chair is prompted by ergonomics – with lumbar support, space for the spine and a generous brace for the shoulder blades. All adding to its instantly recognisable silhouette.
Project: Y Chair
Designed by Tom Dixon
Website: www.tomdixon.net