ARCHIKON ARCHITECTS have recently completed their latest project in Budapest, Hungrary -PannKa Part. The project is a play and community center in the heart of Budapest's vibrant residential district. It is located on the ground floor of the Palatinus House, a residence that was built in 1911 and was regarded as one of the most opulent and contemporary structures ever built. The building boasts stunning areas with unusually high ceilings, enormous portals, and a breathtaking perspective of the Danube, Margaret Island, and Buda Hills.
In 2020, the local council made the decision to renovate this property's dilapidated area into a new facility for young children. Since its opening in June 2022, the center has welcomed families with children ages 0 to 6. Two activity rooms are available for the many teacher-led programs (singing, dancing, crafts, etc.). The free play area, where kids can play while their parents watch them, is situated in the heart of the city center.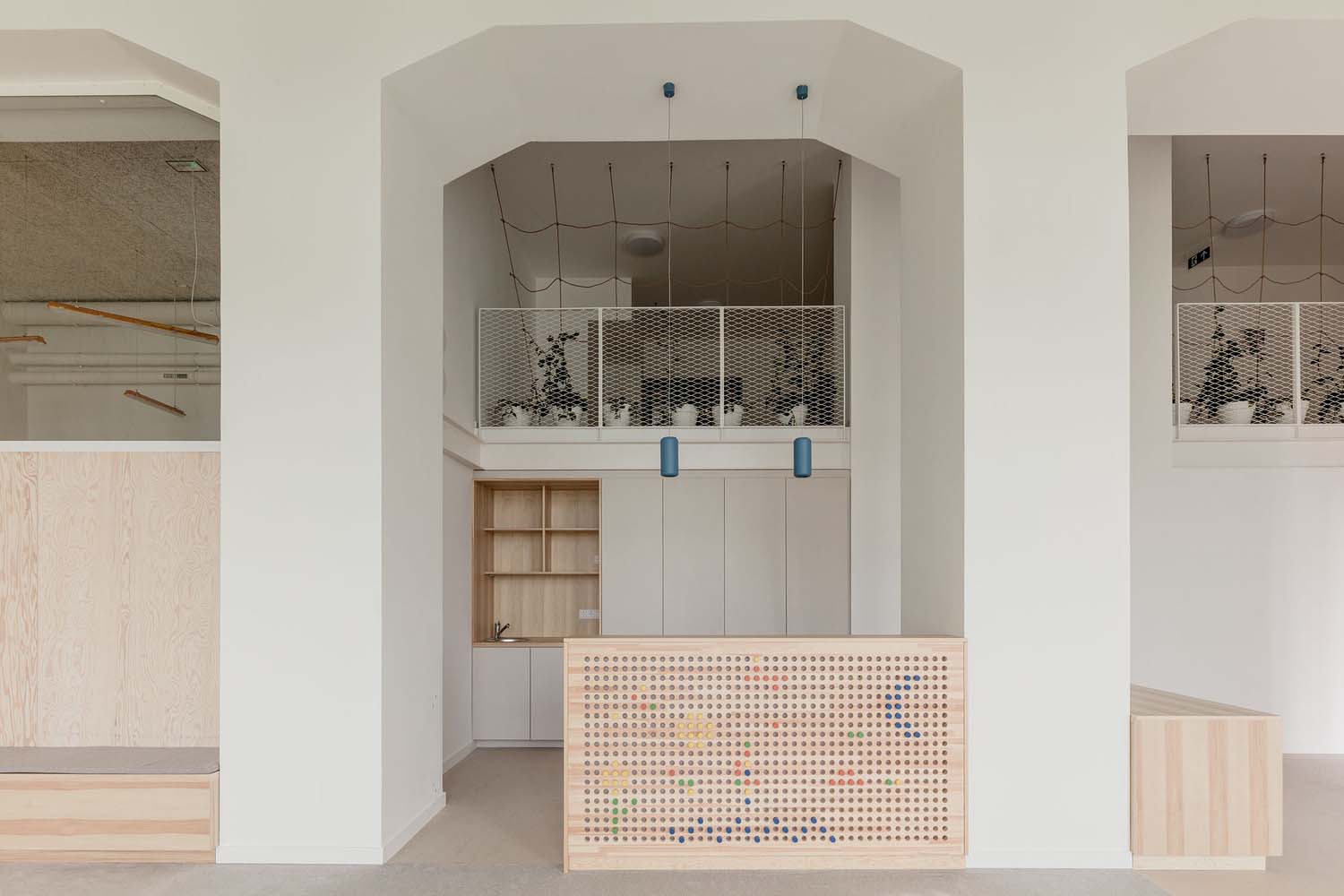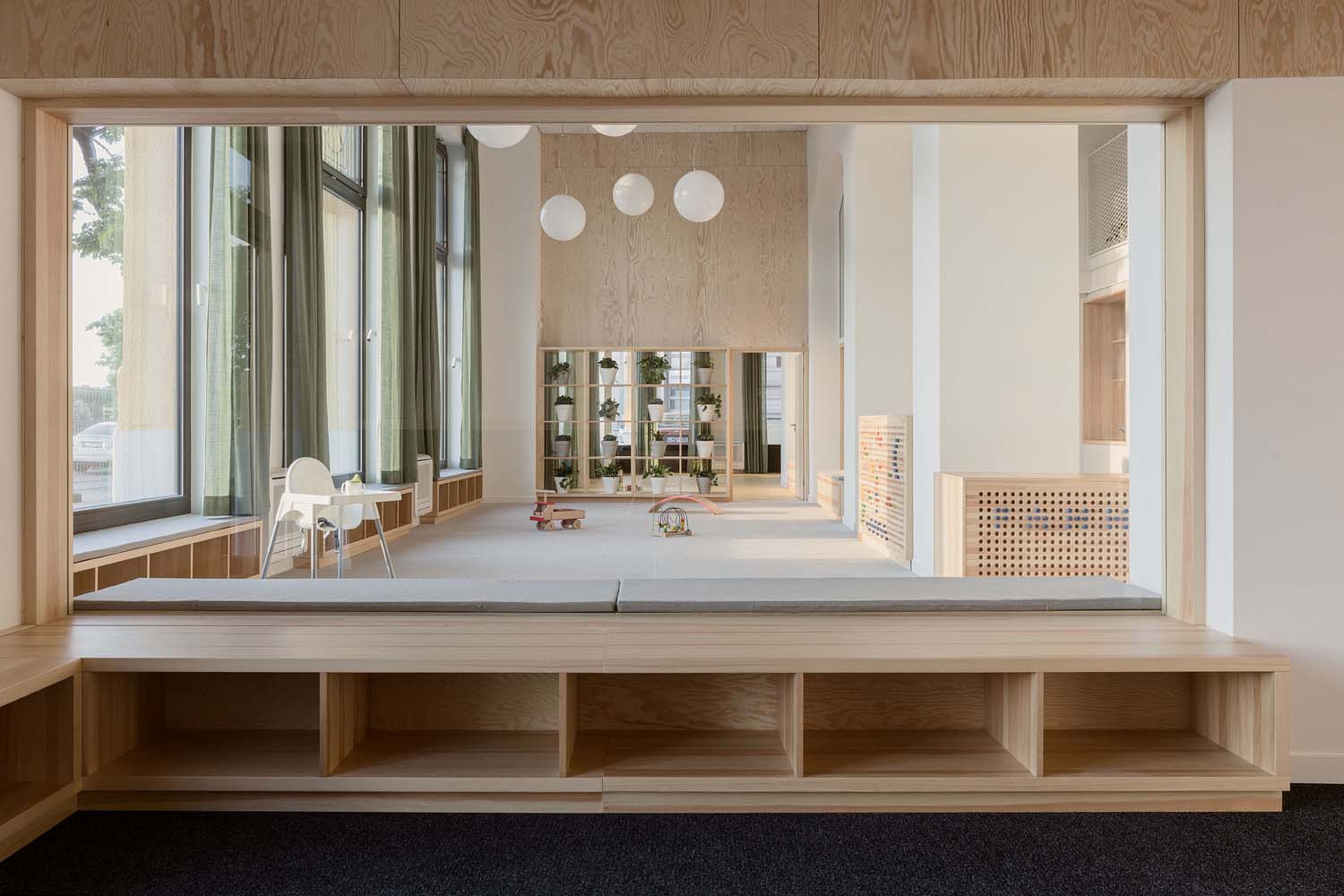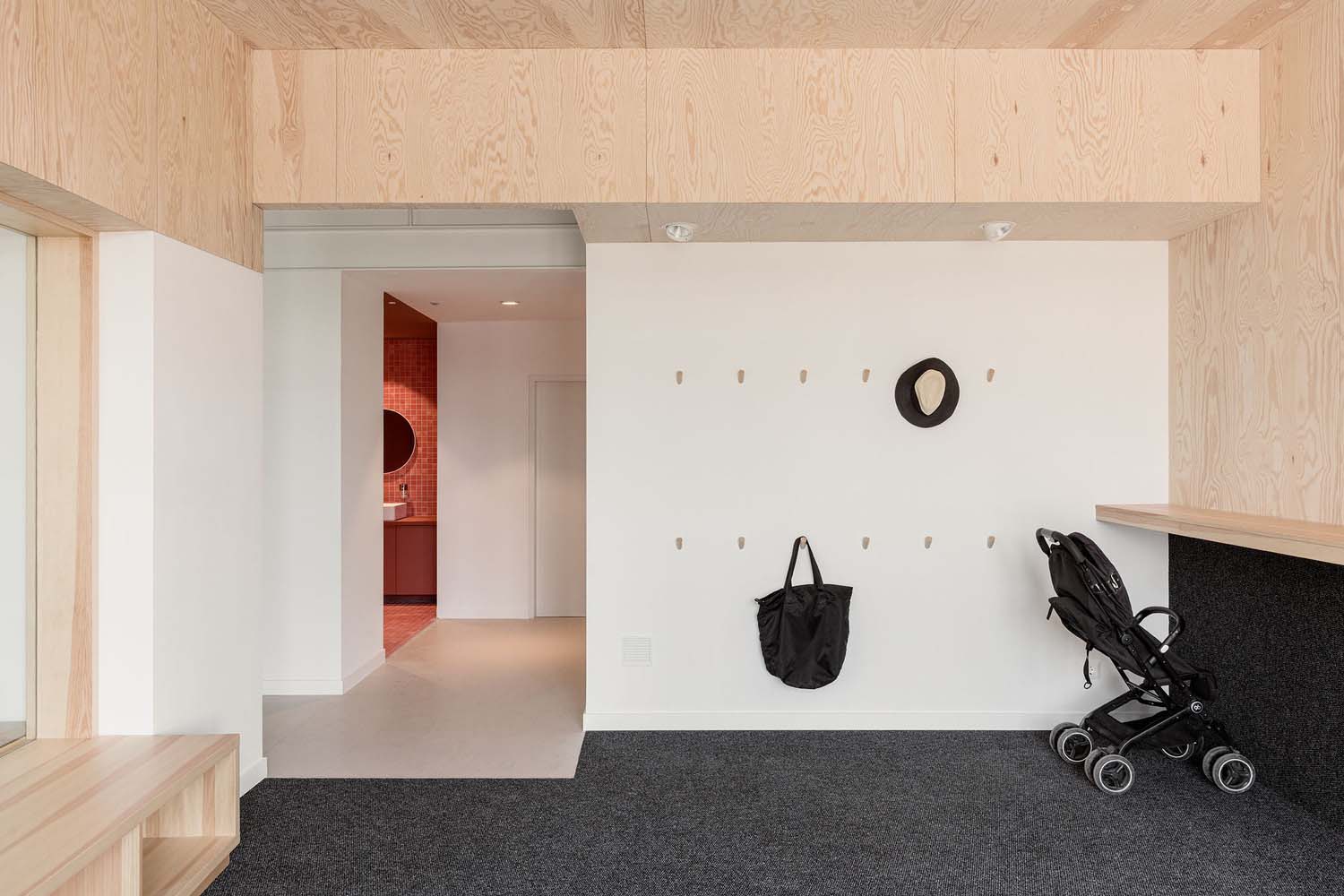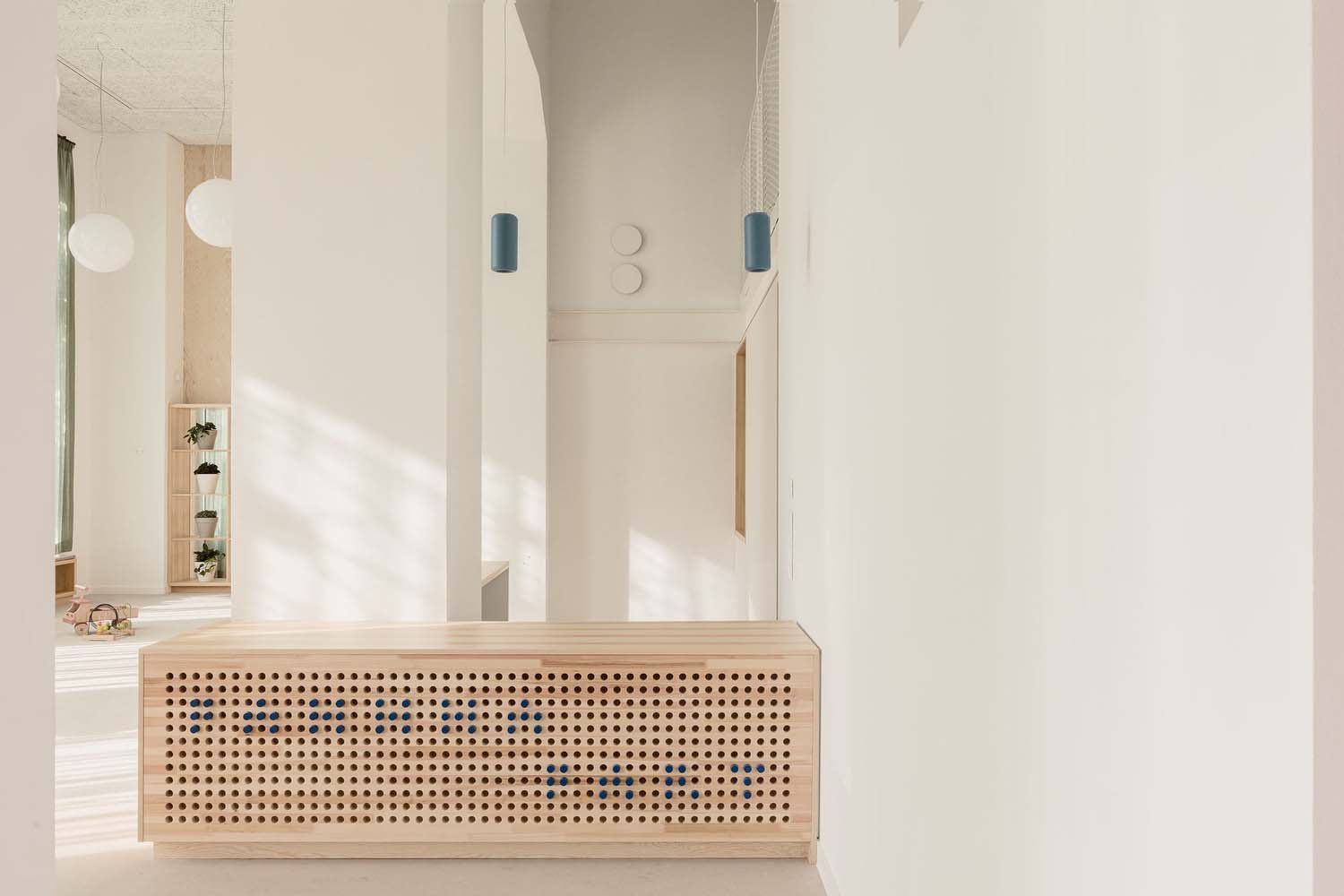 We made sure to preserve the integrity of the magnificent interiors. It was a key aspect of our concept to create interesting visual and physical connections between different spaces within the center. The activity rooms are separated but remain connected through the large inner glazing, which provides orientation and a sense of the whole space. The large upper glazing also ensures that daylight can reach the inner room. The free play area is situated on the storefront not only to take advantage of the view from the inside but also to attract people walking by. The staff on the mezzanine will only be completed at a future date, due to budget considerations.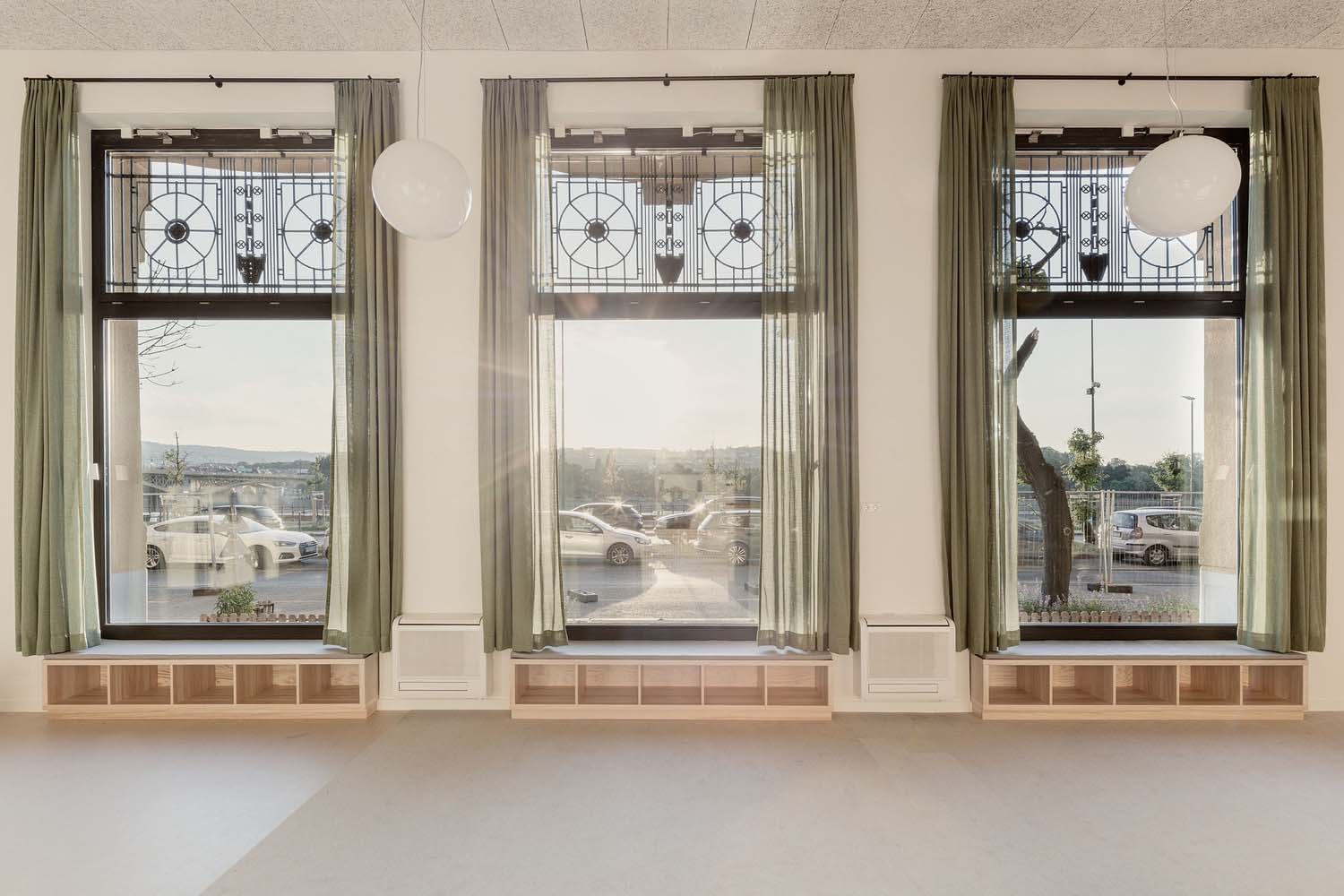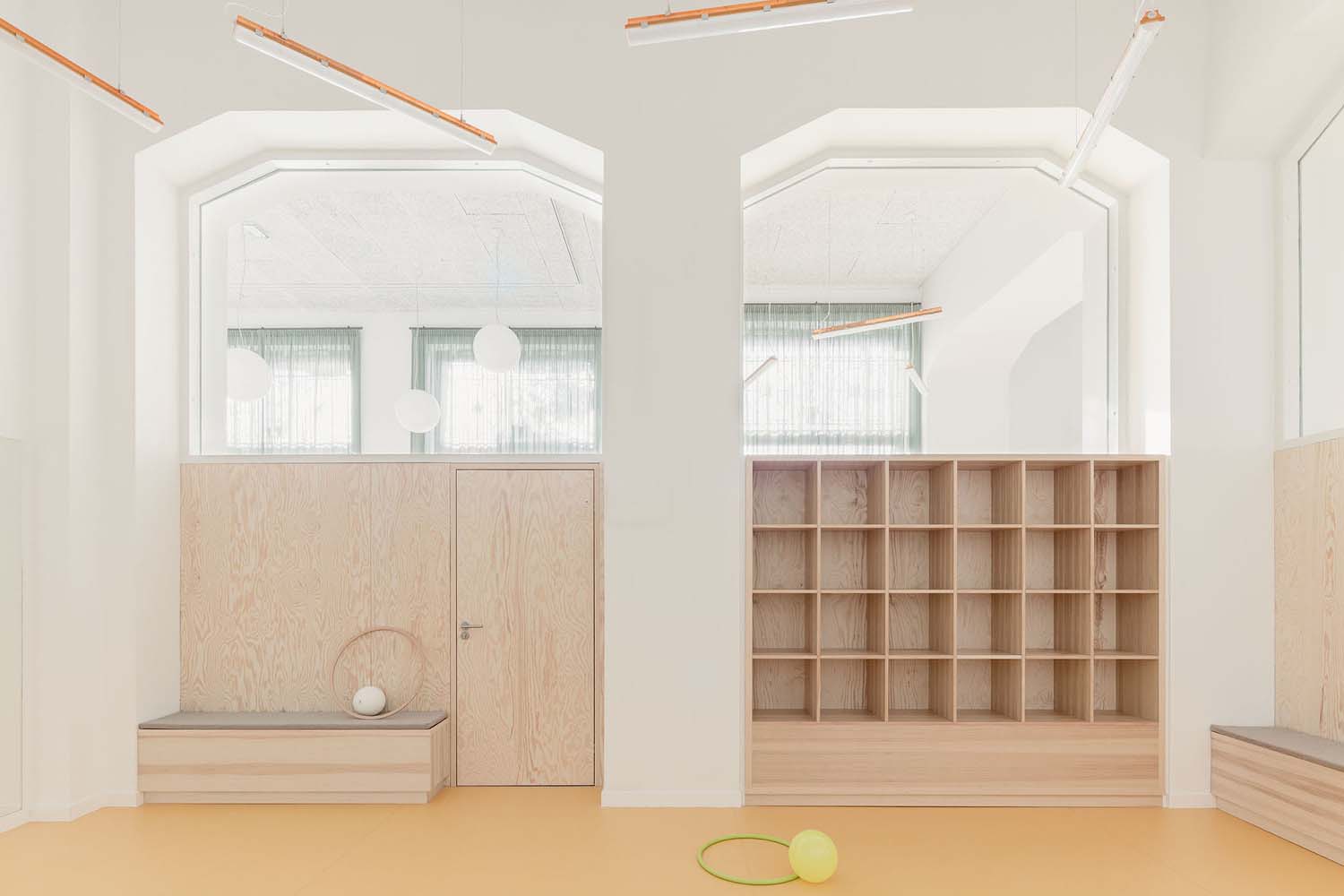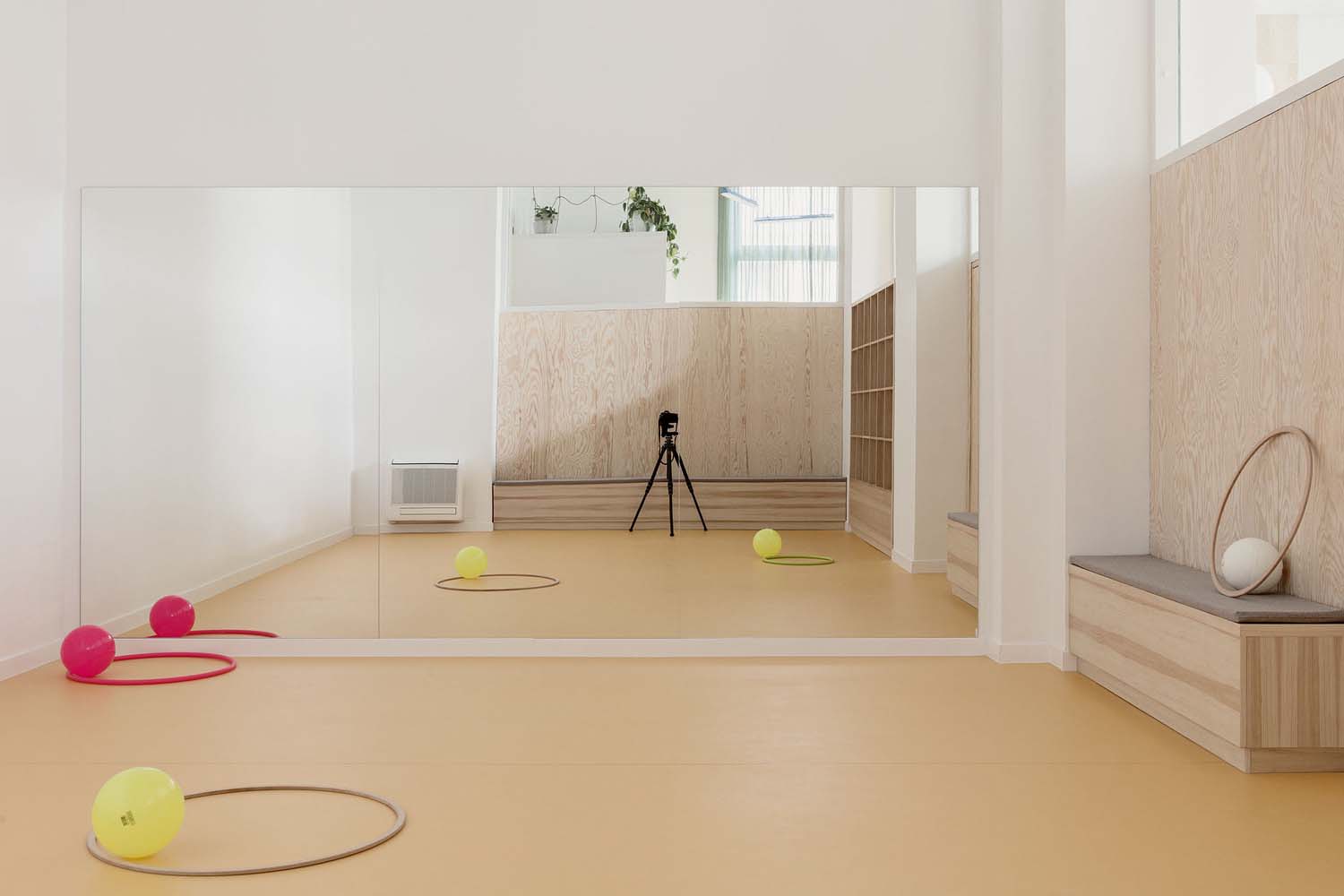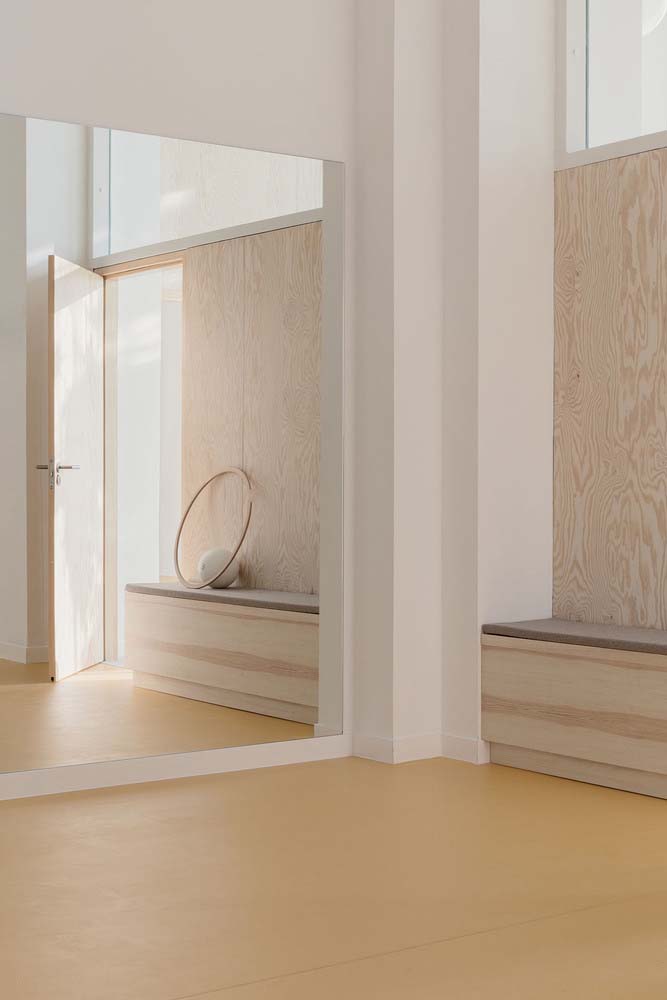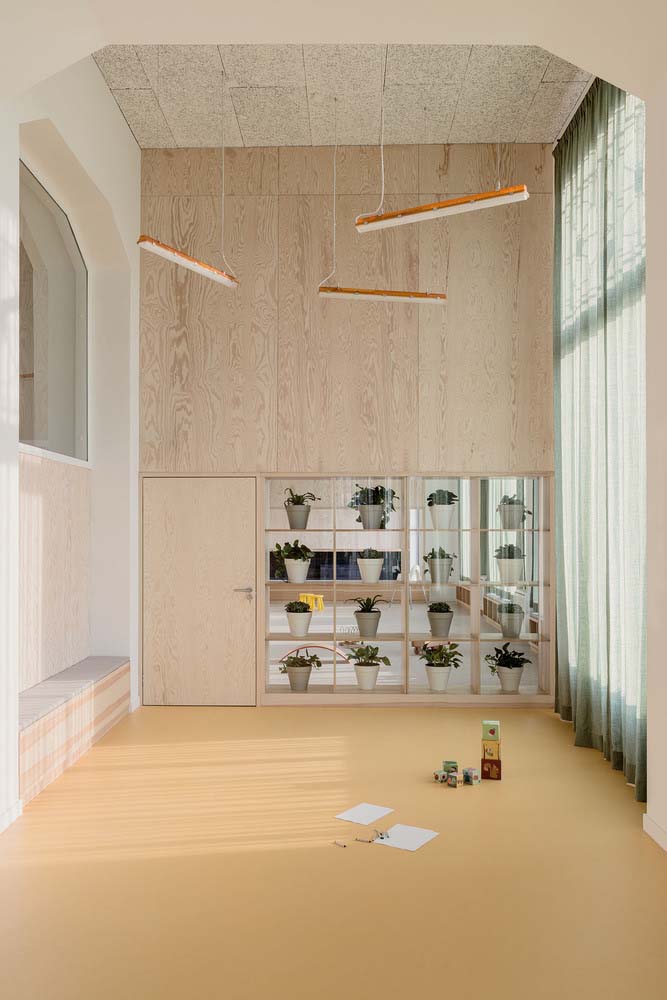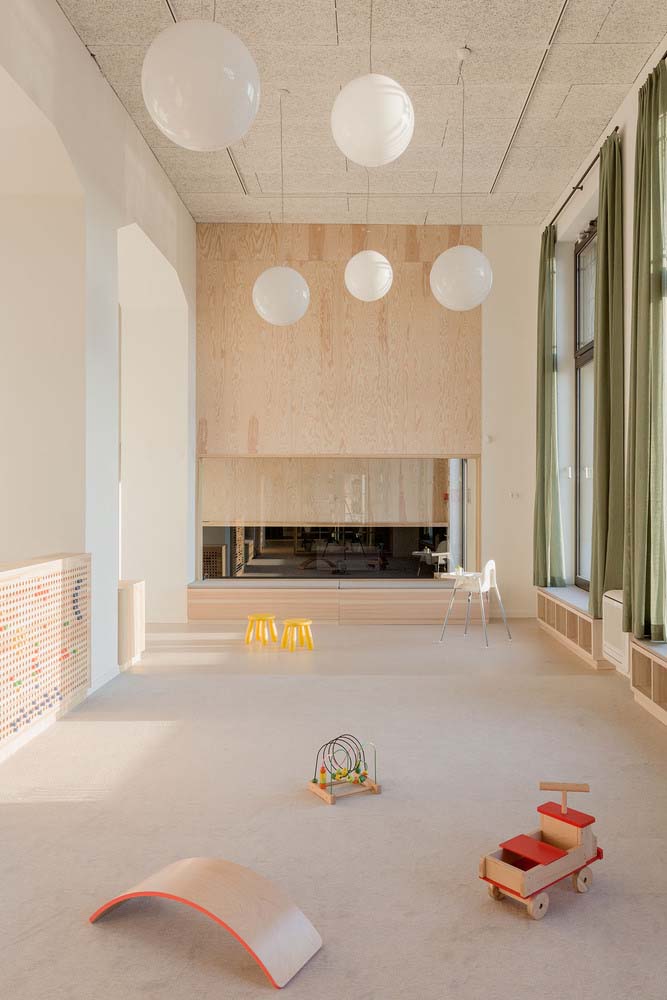 The architects designed a peaceful, bright, and welcome area for unstructured play, where the architecture stands aside and the children's toys and playthings add color. All of the new dividers in the main sections are covered with pine plywood as is all of the furniture, which is made of pine wood veneer. Only in the bathroom, where a 5x5cm coral mosaic welcomes guests, do we allow color take center stage. The welcome desk, which doubles as a giant pegboard and is amusing, is the only feature of the architecture that is brought to attention.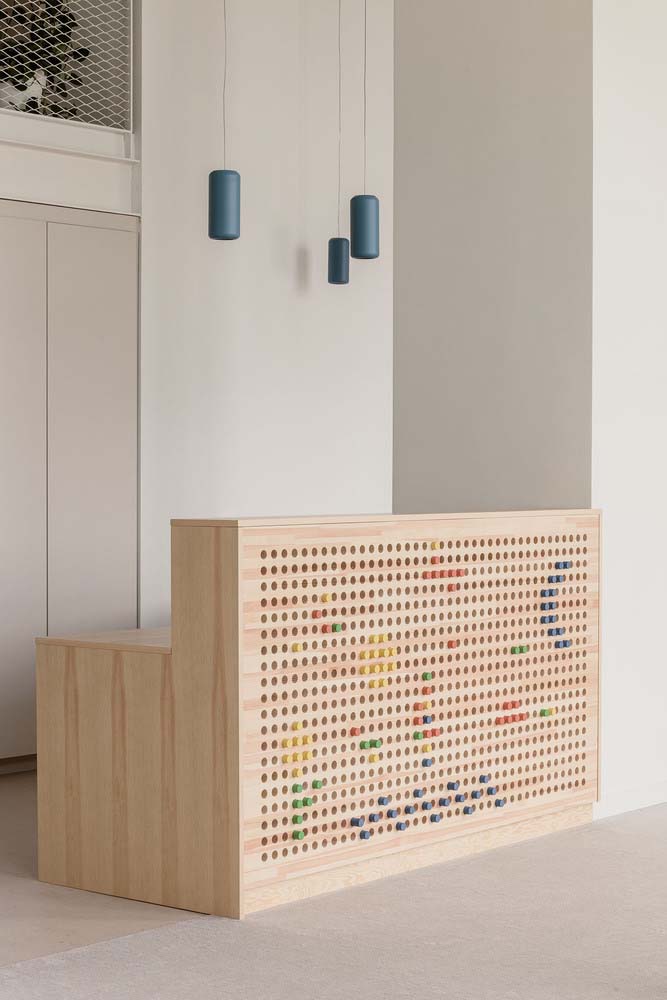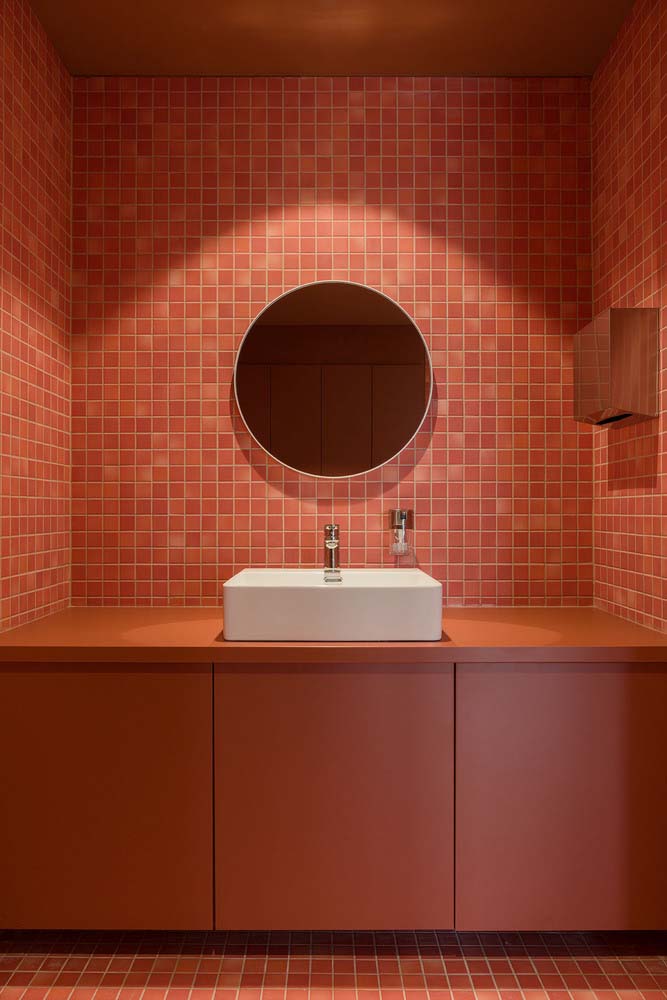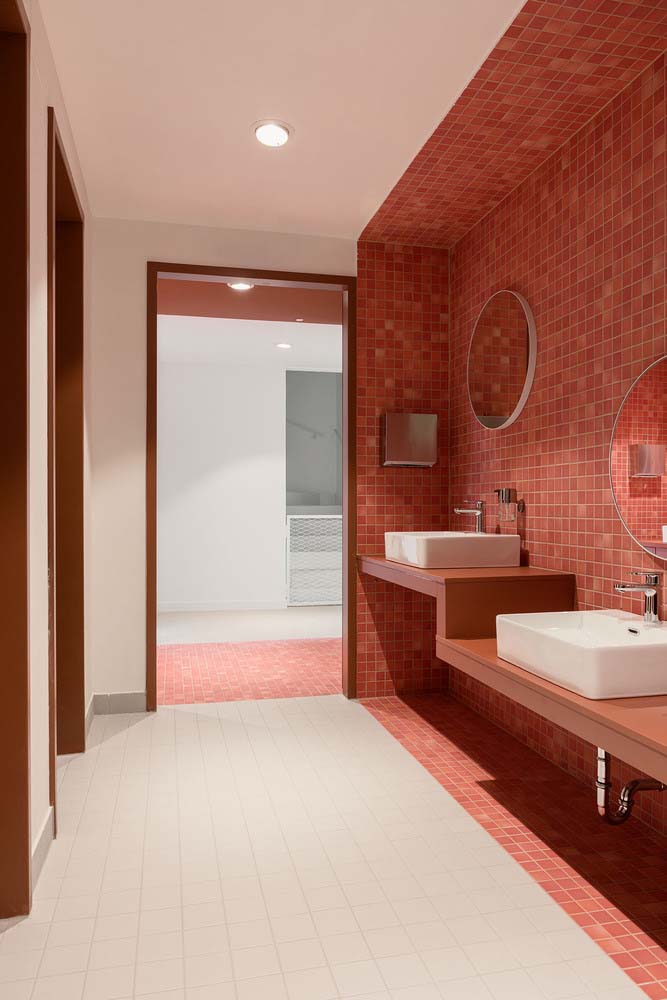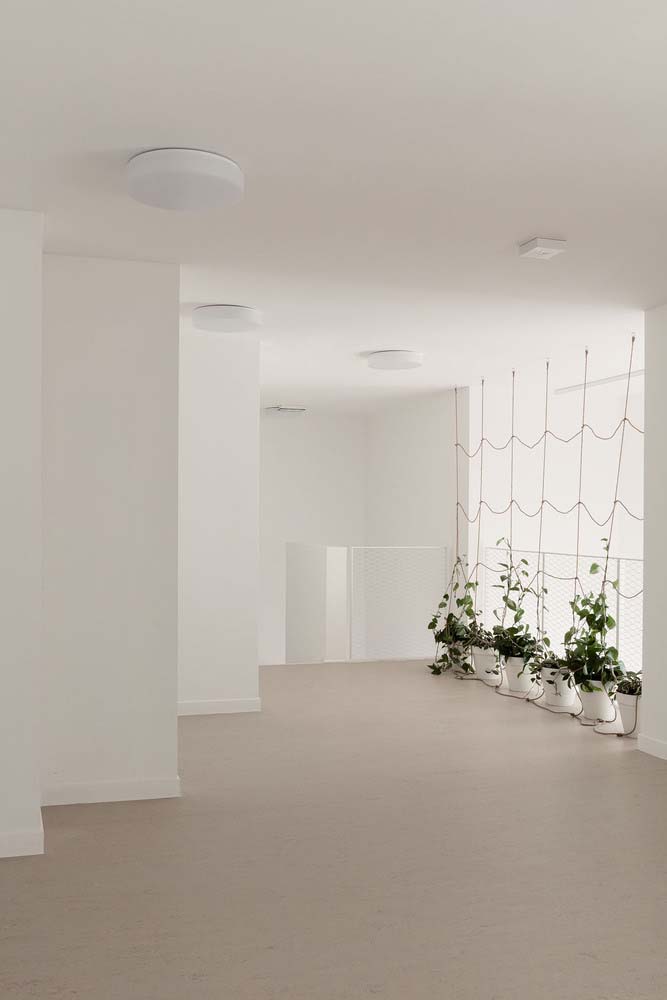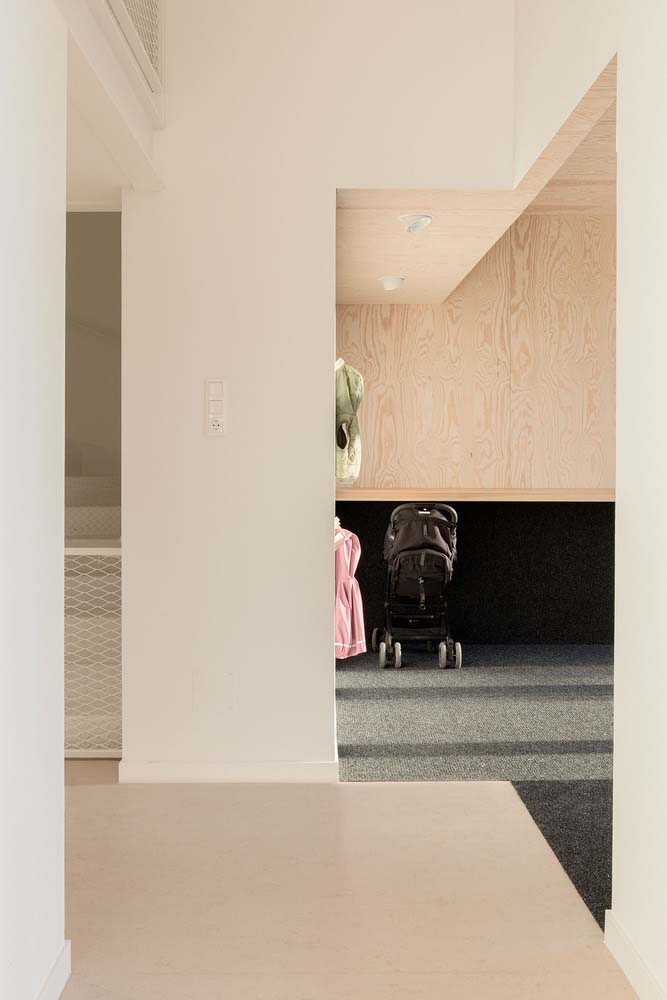 Children might come out of the center talking about all the toys and other kids they met, but still we are confident that spending time in such a designed space will make a difference in how they learn to appreciate the built environment.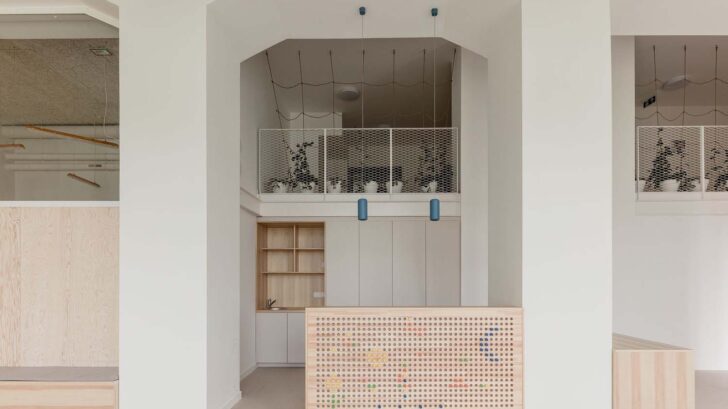 Project information
Architects: ARCHIKON ARCHITECTS – archikon.hu
Area: 353 m²
Year: 2022
Photographs: Balázs Danyi
Manufacturers: AGROB BUCHTAL, ES-System, EXENIA, Ikea, Infloor Girloon, JAB, Montecolino, Tarkett
Lead Architects: Csaba Nagy, Károly Pólus, Petra Reményi, Miklós Batta
Structure: TETRA-Plan Mérnökiroda Kft
HVAC: PHQ Kft