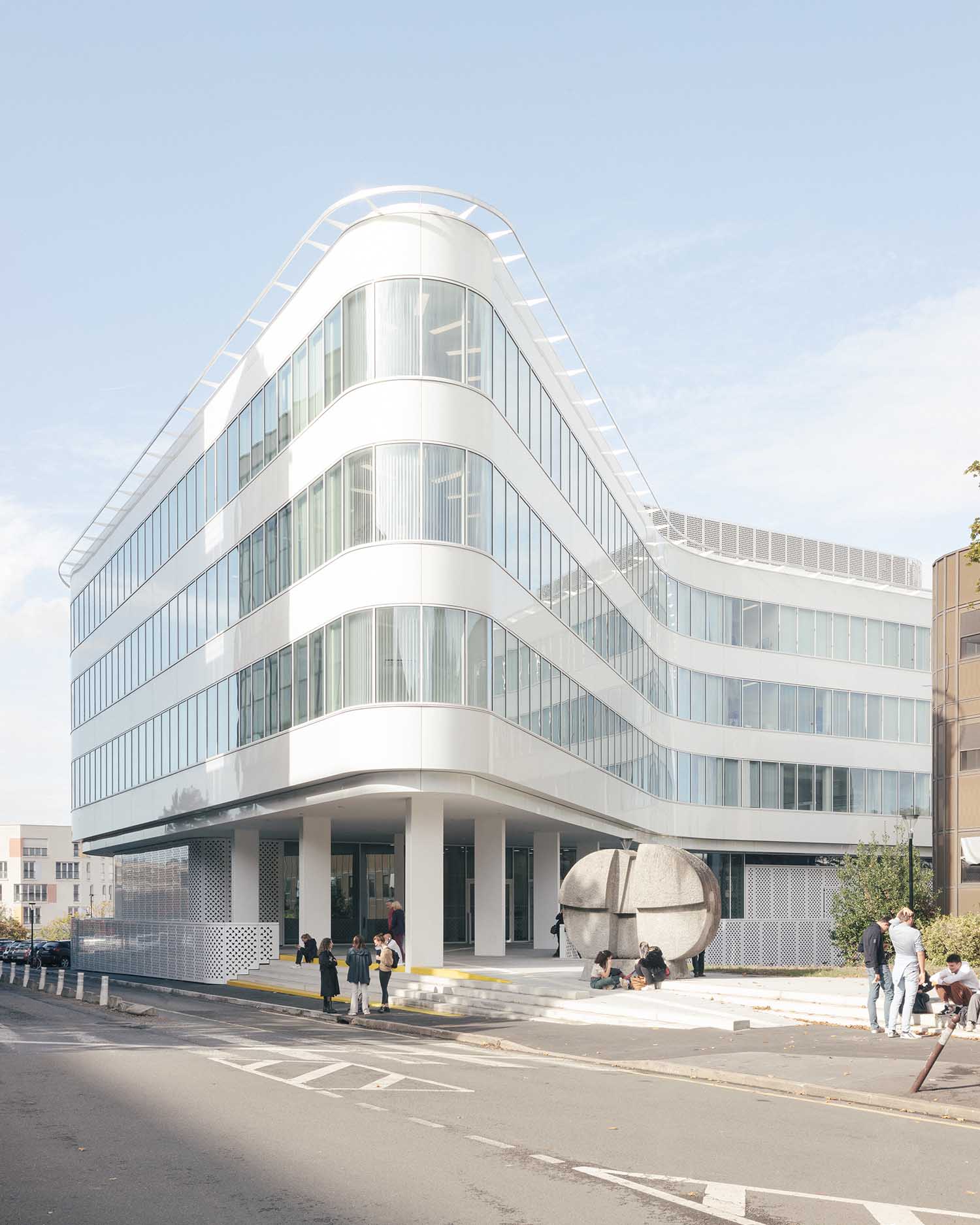 Pargade Architectes recently delivered the extension of the Faculty of Medicine, at the heart of the Kremlin-Bicêtre University Hospital site. The project expresses its intent to establish a world-class center for French education and research that is accessible to the public and the scientific community.
It boasts an amazing panoramic view of Paris and its suburbs due to its commanding point location. The building's shape mimics the geometry of the location of its implantation to form a polyhedron whose rounded corners interact with the surrounding structures.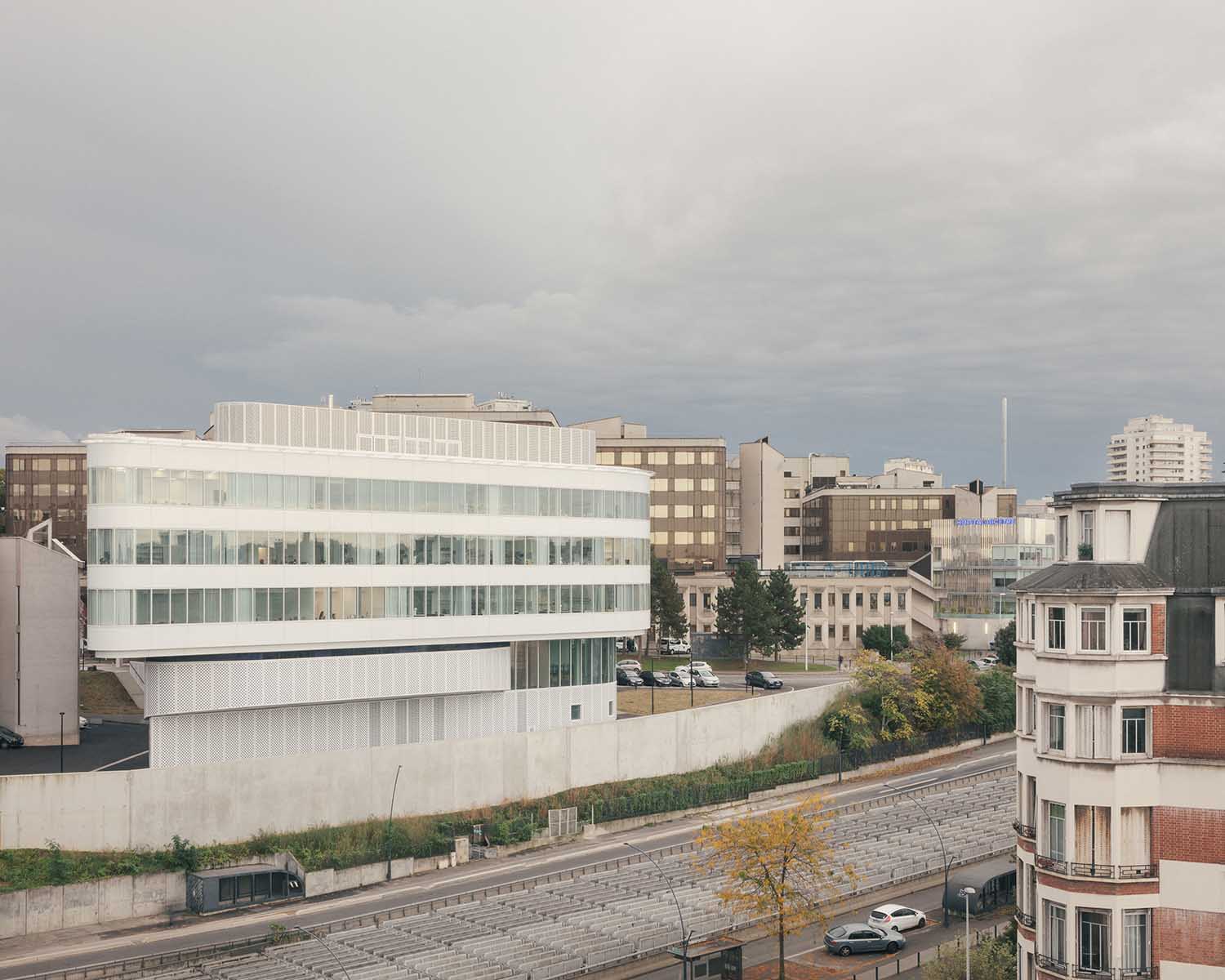 The quality of life is given special consideration, and each unit's center has gathering places and spaces for relaxation.
The main entrance of the institute is situated across from the entrance to the CHU and as close as possible to the current teaching and research facility.
The forecourt, which was designed to serve as a connecting point for the three institutions, establishes a genuine public area for interaction and exchanges between students, researchers, and medical professionals.
Six identical laboratory and office modules are arranged around the outside of the building, which was derived from the site's shape. The "service" rooms are located in the center of the building's remaining space.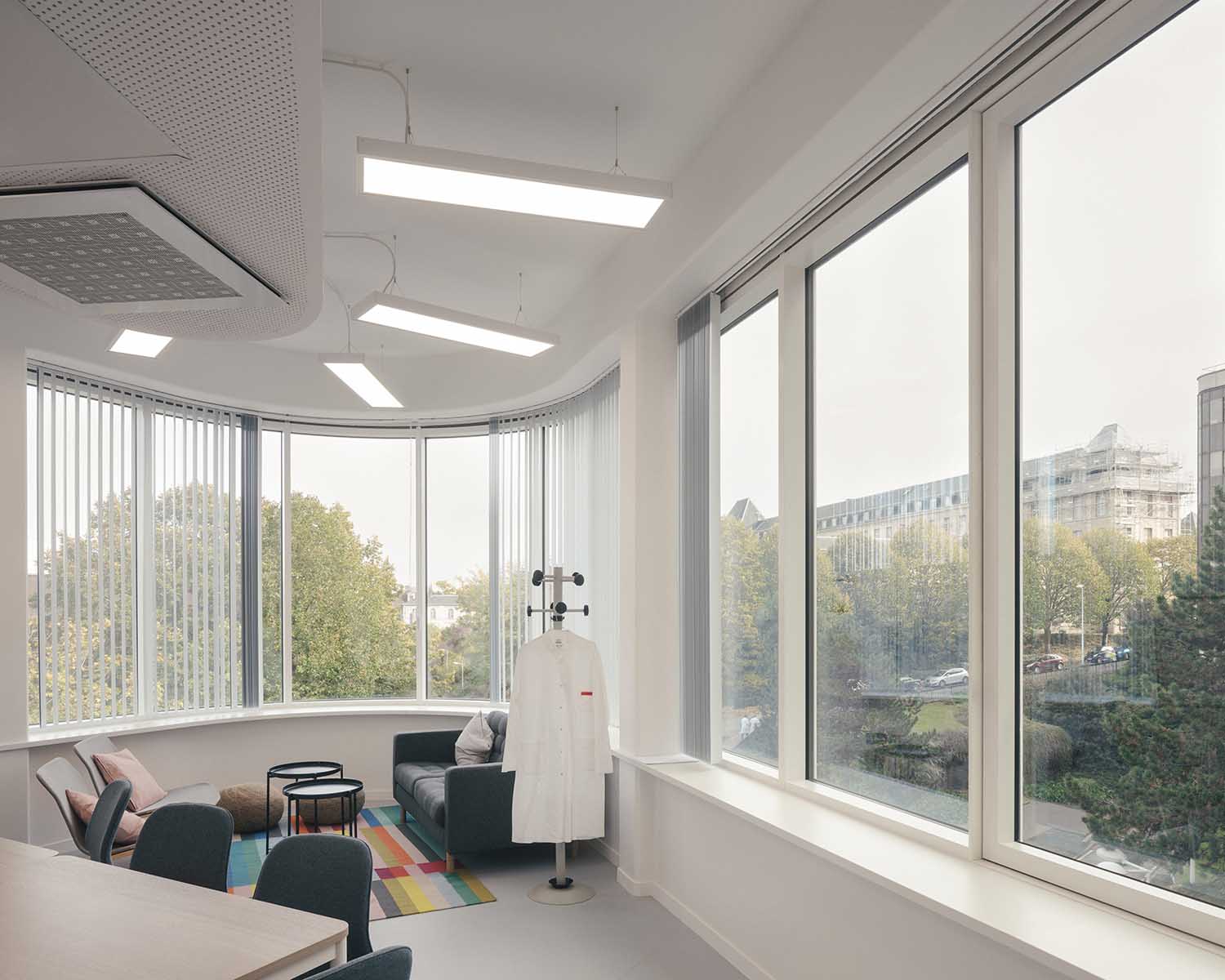 Compact, unitary, and cost-effective in terms of surface and circulation is the spatial organization.
Since offices and laboratories can be interchanged, the continuity of the rooms allows the borders between sectors to shift and ensures future developments.
The façade's use of glass and clear polished aluminum plays with light and highlights the building's sculptural form. The building is reflected in its curves and changes appearance depending on the light outside, much like a polished marble sculpture by Brancusi.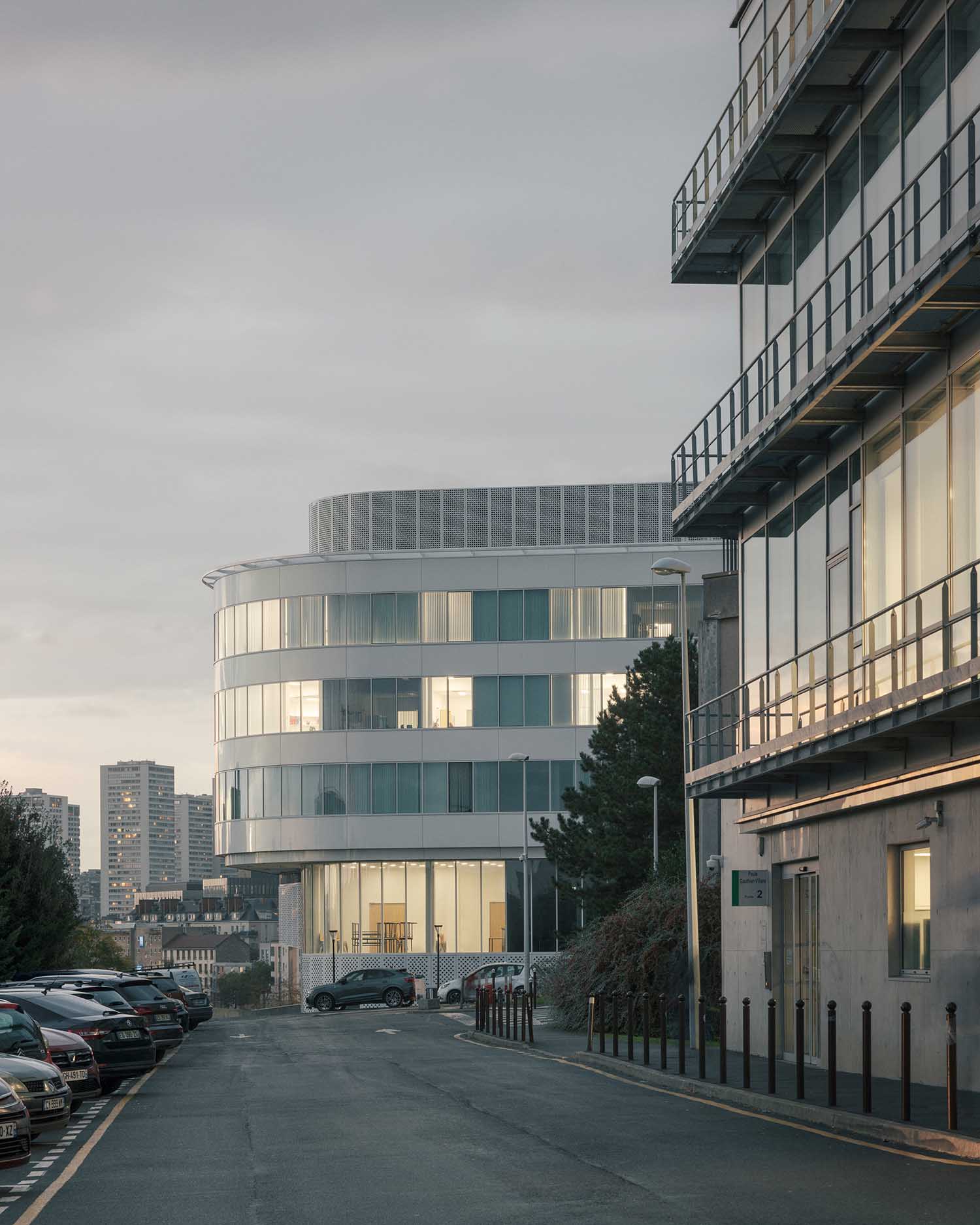 Its curves translate the lexicon used on the site into a modern form, echoing the surroundings of the medical school and hospital.
The bedrock and the terminal in perforated aluminum adopt the plan's organic character. The treatment of the roof, which makes up the fifth façade, is meticulously planned to guarantee the high-quality integration of technical components and to protect the view into the distance.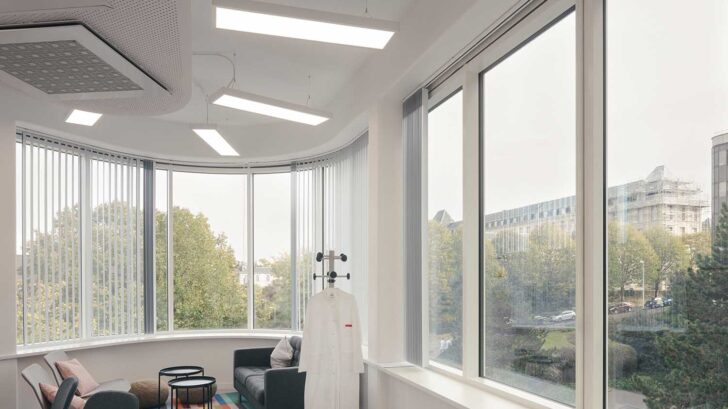 Project information
Project owner: Paris Saclay University
Program: Construction of laboratories at the Kremlin-Bicêtre medical school (laboratories, auditorium, meeting room, pet store)
Project manager: Pargade Architectes (mandatary), Edeis (engineering), Voxoa (economist)
Surface: 7 100 m2
Delivery: 2022
Total cost: 20 M€
Pictures: Charly Broyez
Drawings and plans: Pargade Architectes
Suppliers and materials: External aluminium joinery: supplier schüco
Aluminium facade cassette: supplier alucobond
Find more projects by Pargade Architects: www.pargade.com