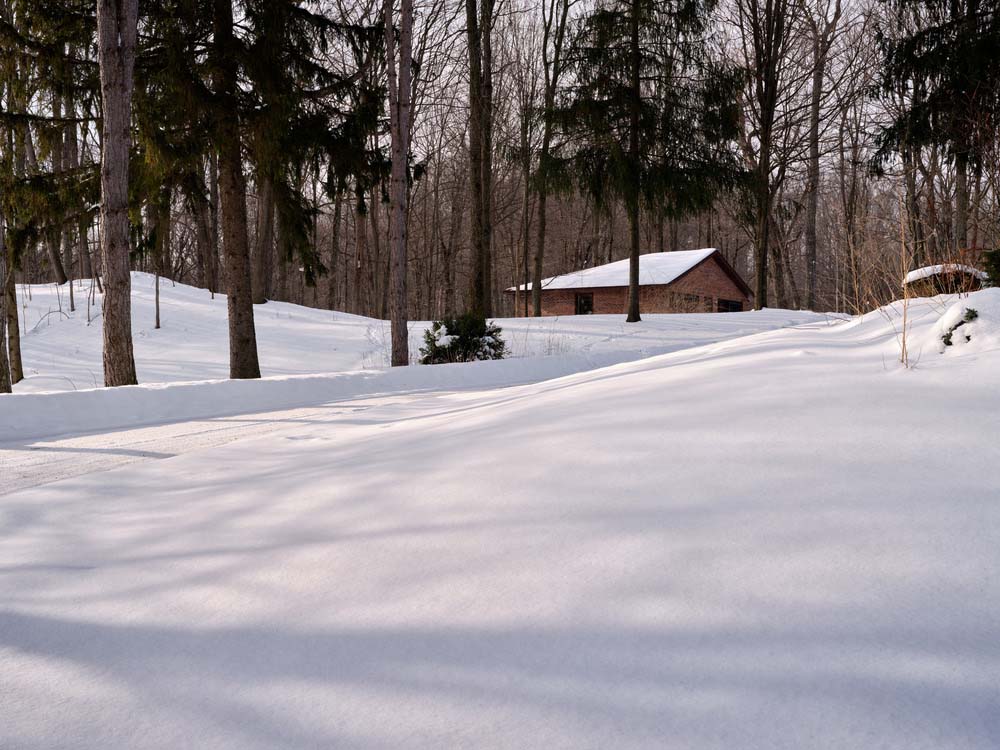 Reigo & Bauer, a Canadian design firm, has left bustling Toronto after 18 years in search of greener pastures in rural Ontario. Merike and Stephen Bauer, the company's founders and partners, recognized the potential for living a balanced, healthy lifestyle amidst the beauty of nature while still being close to the city, as well as the new career options that a novel setting would bring.
Their educated interest in domestic urban design, which stems from in-depth research of how homes interact to their surroundings, has been rekindled by the move to this area. With this expertise and skills, the studio has discovered a gap in the small-scale development market in the boroughs outside of Toronto. Reigo & Bauer are prepared to take on these kinds of projects from their new office because they are now deeply rooted in the area to the north and have a keen awareness of its potential.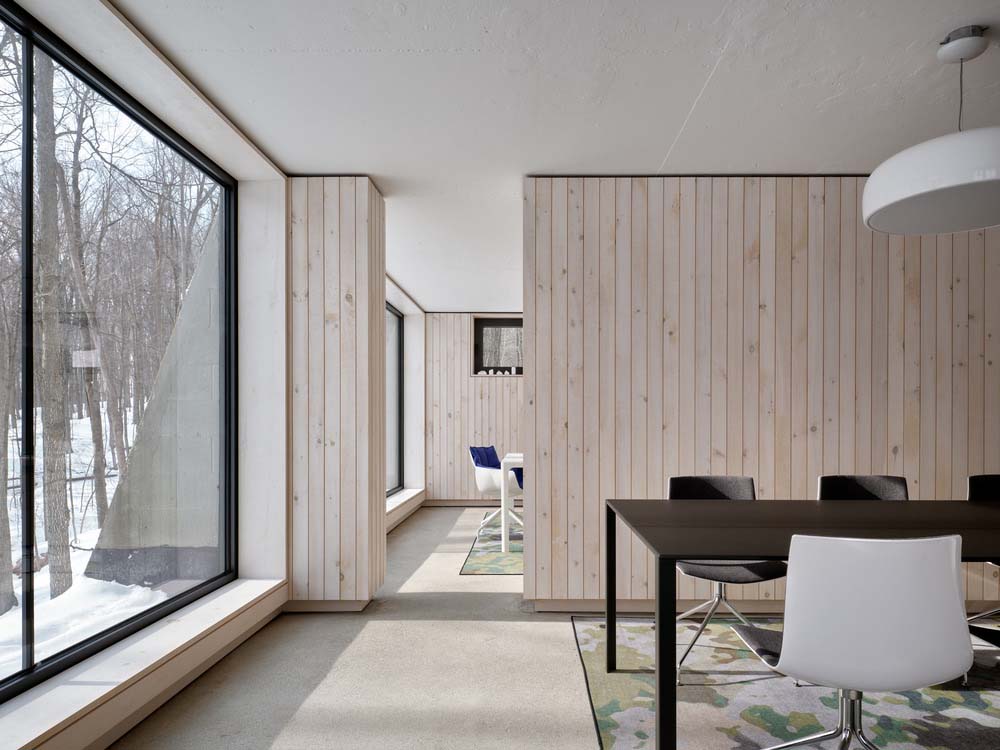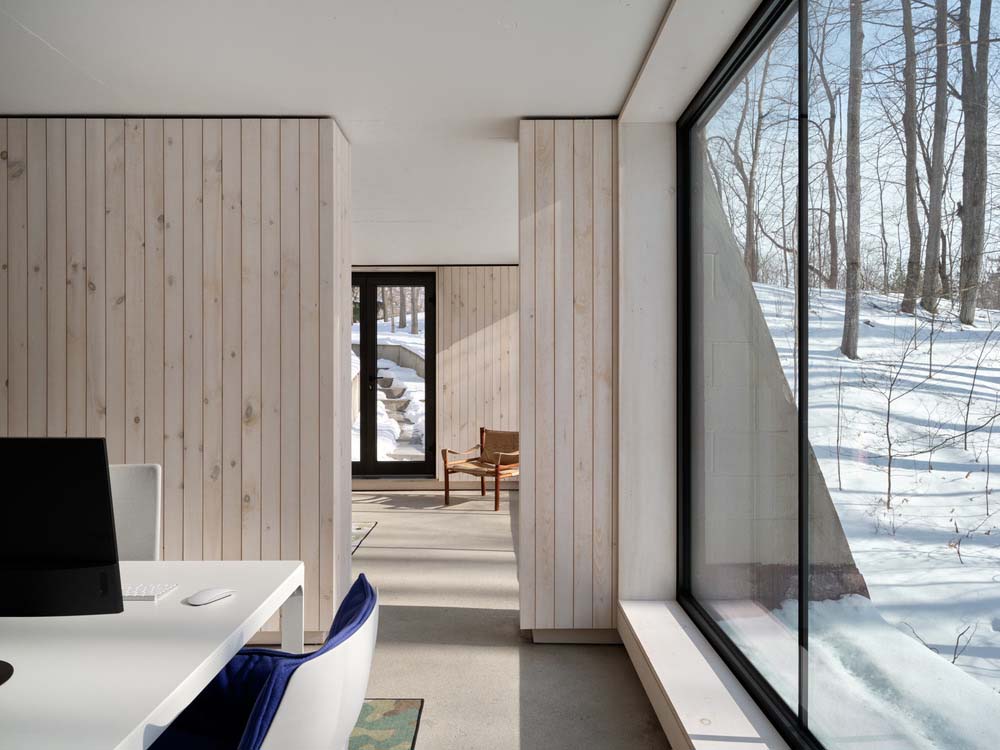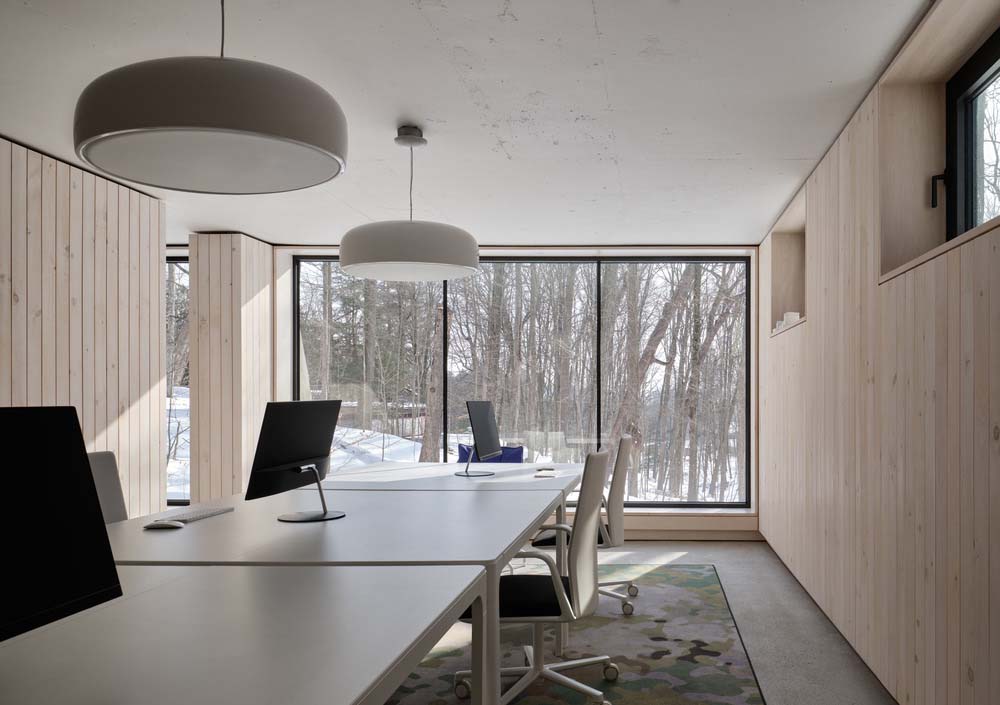 Within 45 minutes of Downtown, the couple found the ideal house for their family. Also, the 1970s modernist home included an outbuilding that they had no reluctance converting into an office for their business in a neighborhood where they felt a wealth of opportunities.
The three-story brick building is tucked into the hillside and is surrounded by trees away from the main home. It was formerly used as a garage and gardening shed. Reigo & Bauer started with a plain cinder-block shell and decided to reconstruct the middle floor, which was easily accessible due to the slope down from the home. By layering furniture and furnishings, the studio's distinctive design aesthetic—a calm minimalist exercise infused with flair and personality—could be displayed to visiting clients.
In addition to being functional, white pine boards visually evoke a tranquil, Scandinavian atmosphere, especially when contrasted with the forest scenery that is framed by huge picture windows along the south facade. The large amount of glazing allows light to flood the room and bathe it in it, as well as giving the people inside a breathtaking perspective of the seasons as they change.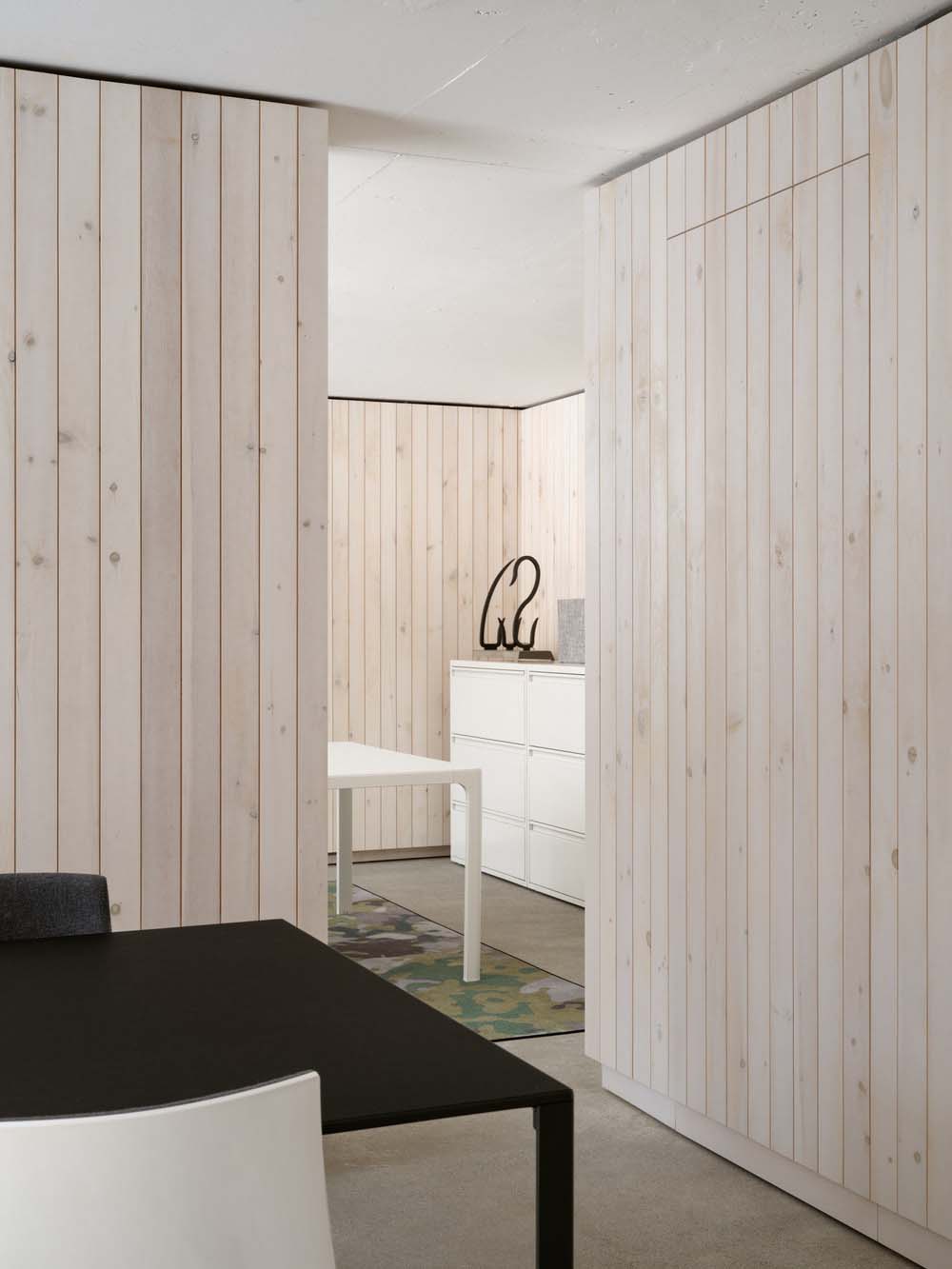 The area is precisely divided in half. A meeting room, kitchen, and a little concealed bathroom are all located in one half, and the office is on the other. The rooms are connected by two apertures, which create sightlines through the building to increase the sense of spaciousness. The materiality is also uniform to ensure a unified look.
The serene minimalism theme is continued in the furniture choices. A tapering edge on Jean Nouvel's sleek, elegant Less meeting table makes its spread seem nearly impossibly small. Above white IKEA workstations, pendant lights by FLOS add timeless, unobtrusive forms. Fading camouflage-print carpets are used to add splashes of color, which soften the concrete floors and blend in with the outside forest's natural tones. A burst of vivid blue from a Patricia Urquiola Husk chair's cushion produces an unanticipated moment, in keeping with the firm's playful approach to design.
Merike and Stephen have successfully met the practical requirements of their work style and routines in their on-site office while showcasing their design philosophy and sensitivities in a space for themselves. They are now starting the exciting new chapter of their studio and are hoping that the relocation will bring many development chances and enable them to create a niche in this fresh, motivational rural environment.
Project information
Project Name: Reigo & Bauer Head Office
Location: King City Ontario
Area: 765 sf (70 m2)
Completion: 2022
Architecture & Interiors: Reigo & Bauer
Design Team: Stephen Bauer, Merike Bauer
Construction: Stockridge Construction
Photography: Doublespace Photography
Find more projects by Reigo & Bauer: www.reigoandbauer.com