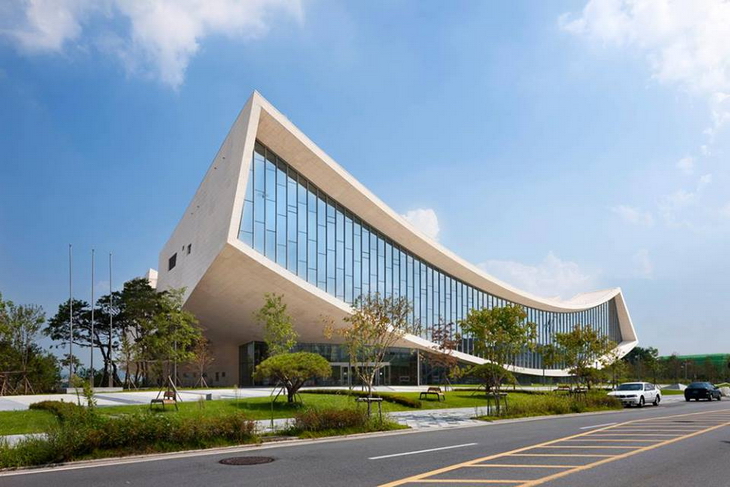 The National Library of Sejong City is the first branch facility of the National Library of Korea and is planned to be built in the Multifunctional. Administrative City of Korea, also known as Sejong City. Designed by Samoo Architects with the motif of a book page being turned over.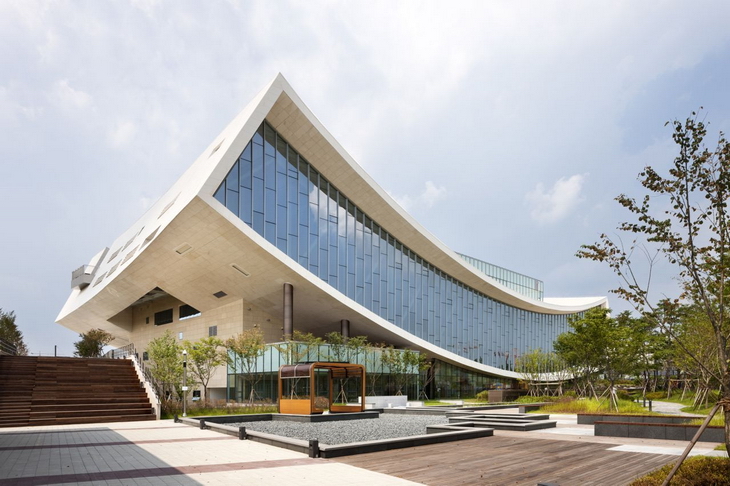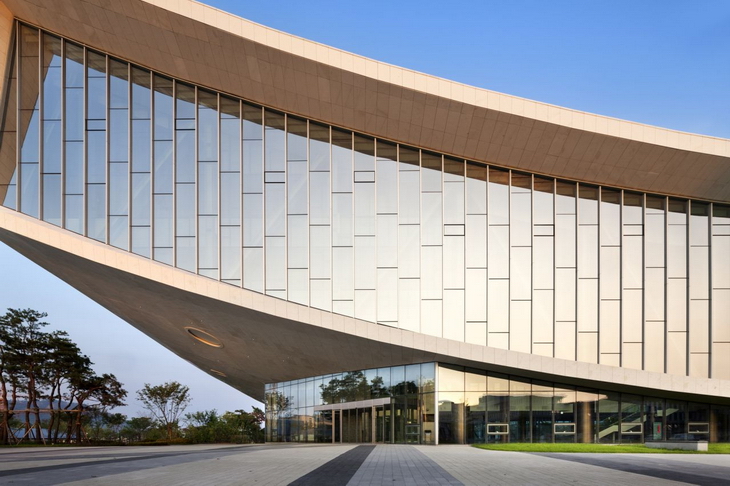 From the Architects:
The branch library of the National Library of Korea and the first of its regional library will be built in the Sejong City. The 'E-BRARY', a compound word of Emotion and Library, implies a library that accommodates digital in the analog form while reflecting the human touches. Grounded on three strategy concepts of the 'emotional shape, emotional space and emotional experience', the National Library of Sejong City aims to be not only a research-oriented library but also an open library to the inhabitants. Off to the north of the land connected from the central office building to the central park lies the main entrance and exit for the pedestrian access. The central square and the pedestrian plaza in the west forms an open space centered on pedestrians in connection with the cultural facilities in the surroundings. The water park in the east and the neighborhood park in the south are connected with a circulation type green area. In the outside space stands the book theme park and the sculpture park in consideration of the wedge type green axis directed to the city from the central park. Its shape sitting softly on the pine tree hills and a pond if the first page is being turned exudes the sensitivity feel. Such design has stemmed from the image that the information is being transferred to become the icon that signifies the dynamic city.

Project: National Library of Sejong City
Designed by Samoo Architects & Engineers
Collaboration: KeunJeong Architects & Engineers Inc
Area: 21,076 sqm
Photography: Young Chae Park
Location: Sejong City, Korea
Website: www.samoo.com