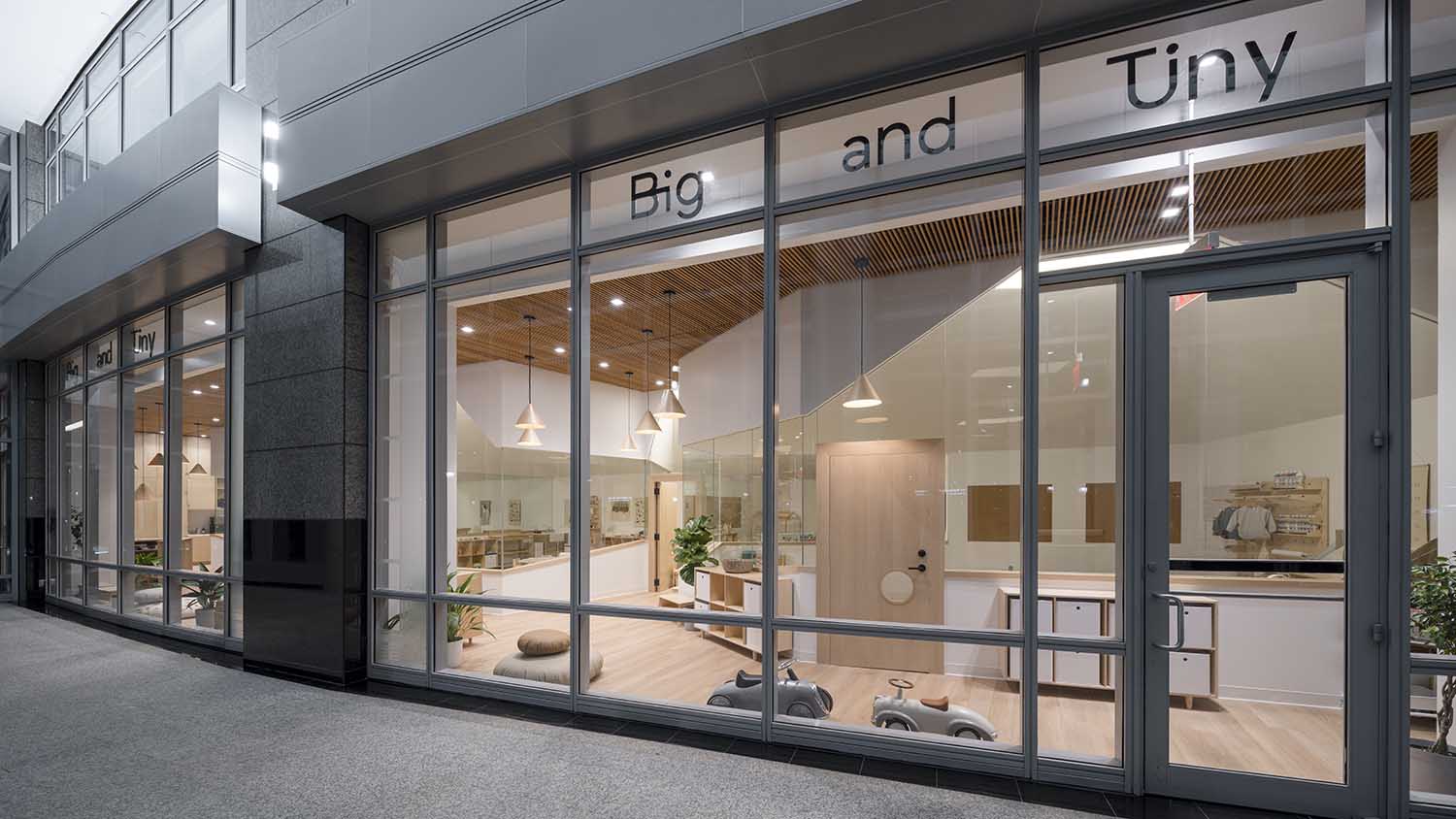 Architecture studio Zooco has recently completed work on Big & Tiny NYC, a preschool for young children located in Manhattan with fantastic views of the Statue of Liberty, inside the Brookfield Place shopping center, and close to the World Trade Center. This is Big and Tiny's third site in the United States. Big and Tiny was created as a commitment to a new way of life for families. A one-of-a-kind setting in which family and business life can coexist.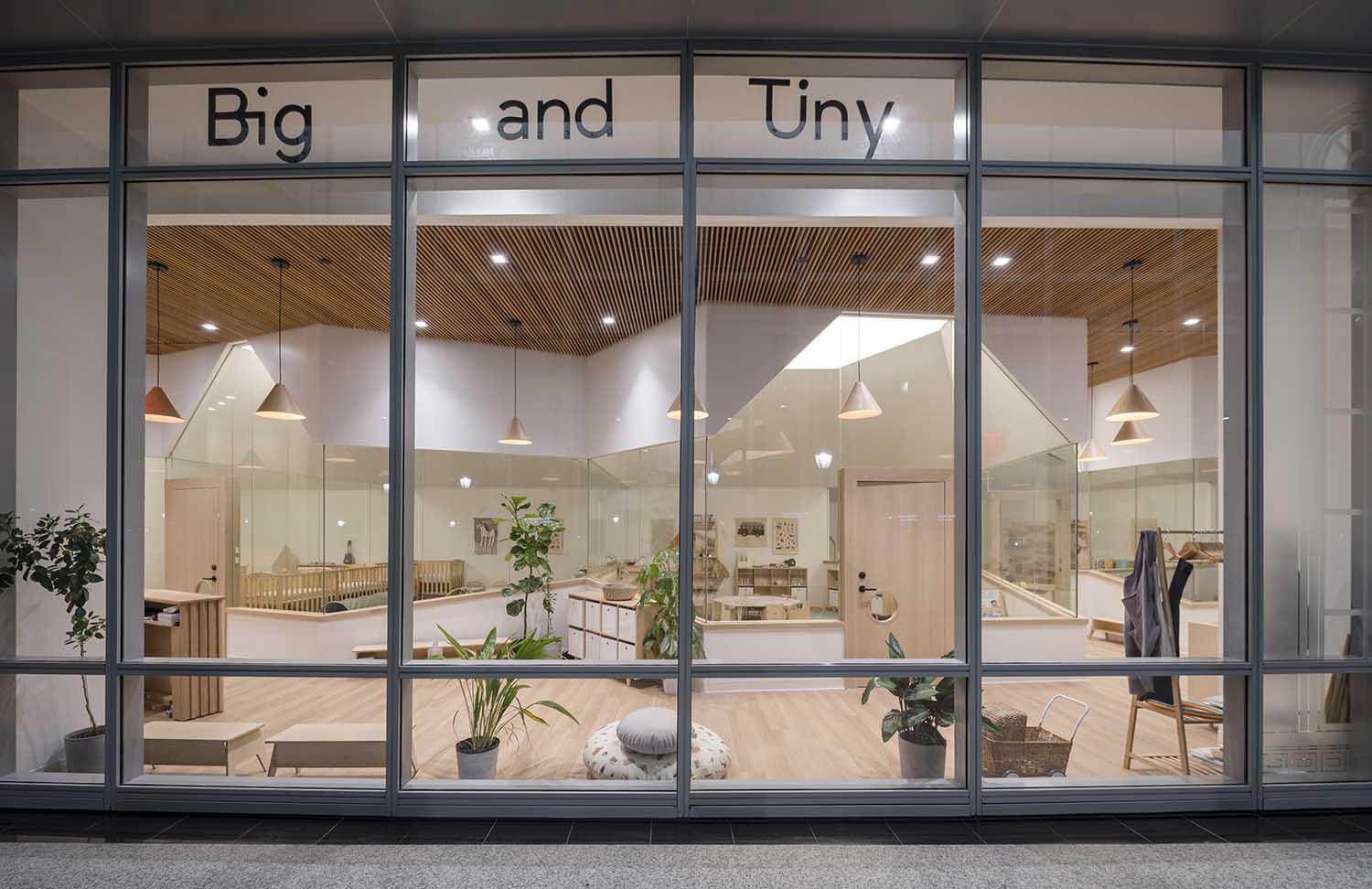 The endeavor to get the area of the five classrooms up to the square footage demanded by the requirements gave rise to the floor plan wording.
Due to the morphology of the premises, the architects chose a language of irregular forms, a kind of Voronoi geometry, with which we accomplished the sq.feet necessary by the laws by displacement and rotation of the sides of these shapes.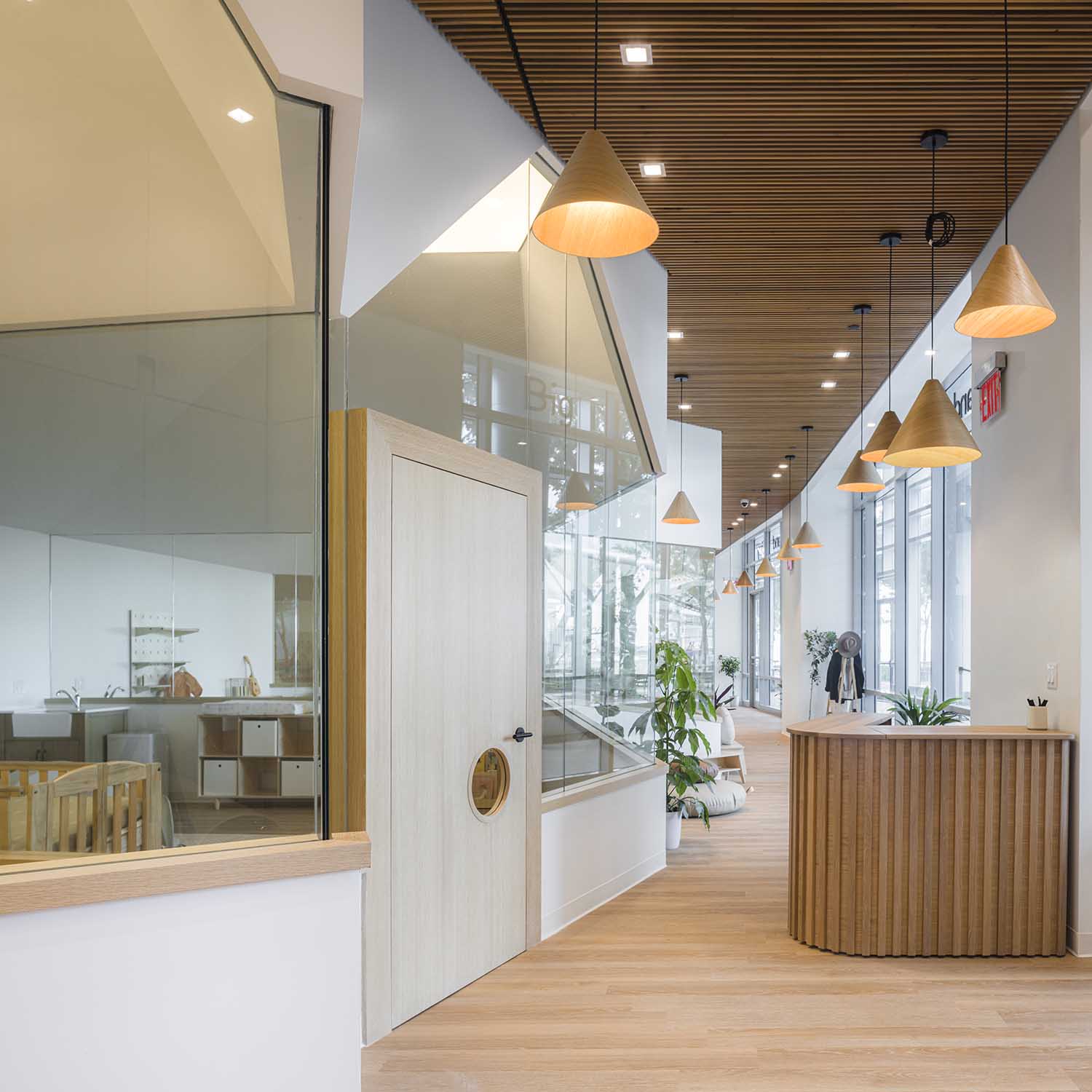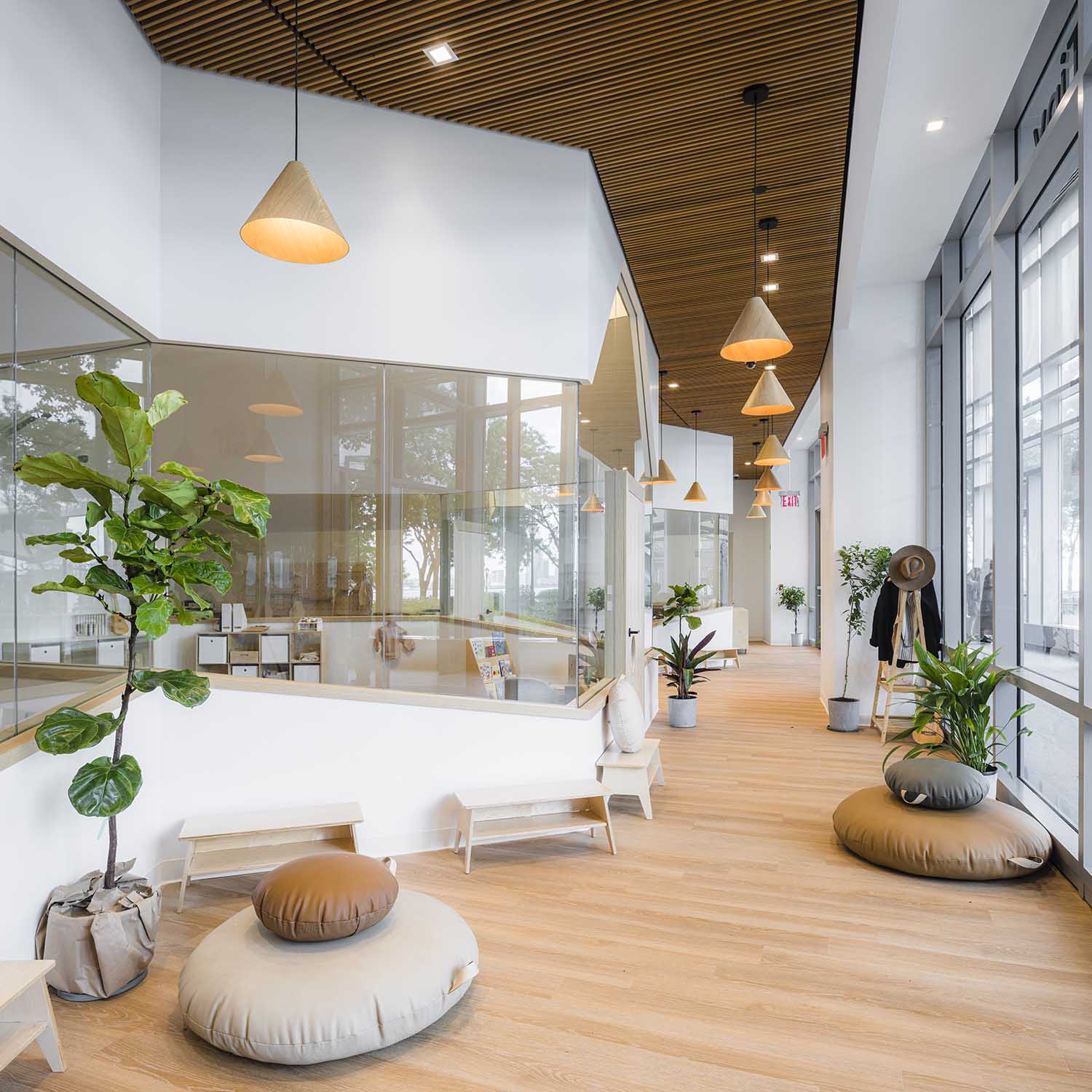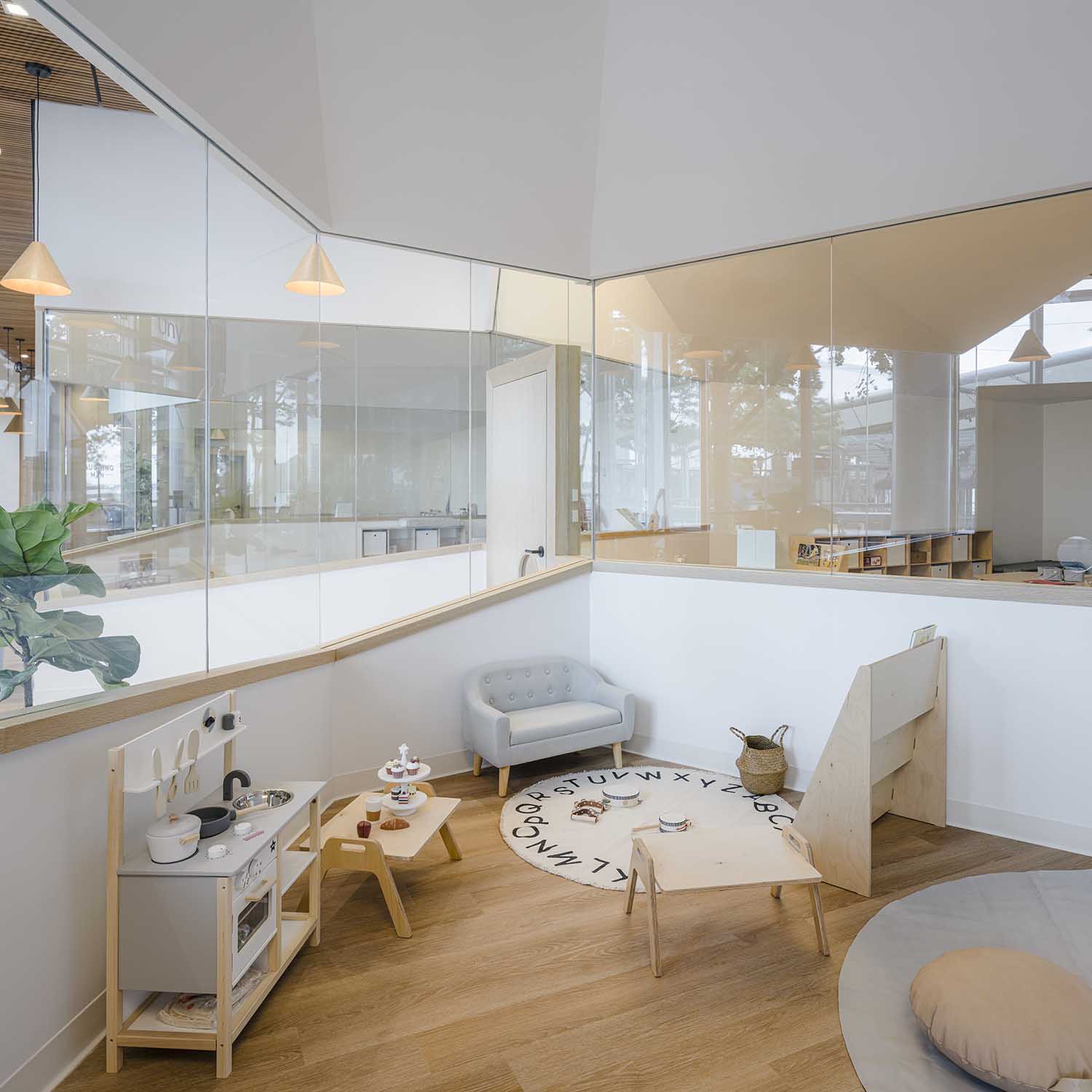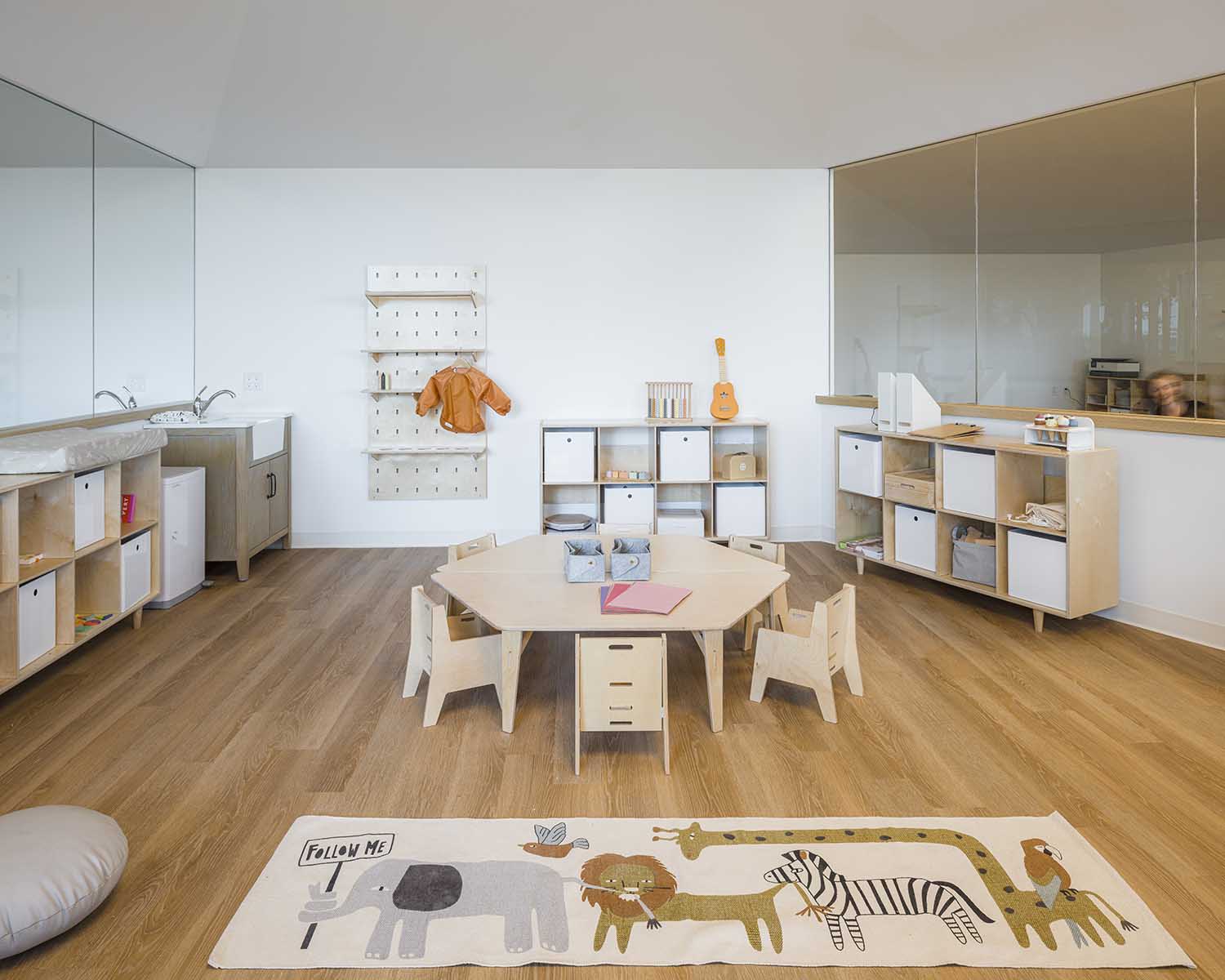 This geometry rises in its third dimension as "houses" with sloping roofs, as a metaphor for the "domestic", and the "home" as it is our original educational system.
The volumetric outcome is a heterogeneous elevation made up of these different-sized "houses" with access to the outdoors from the playground. The volumes are finally torn from side to side, resulting in a glass strip that allows natural light to enter. In addition, a skylight is built into the inside ceiling's top to replicate natural light.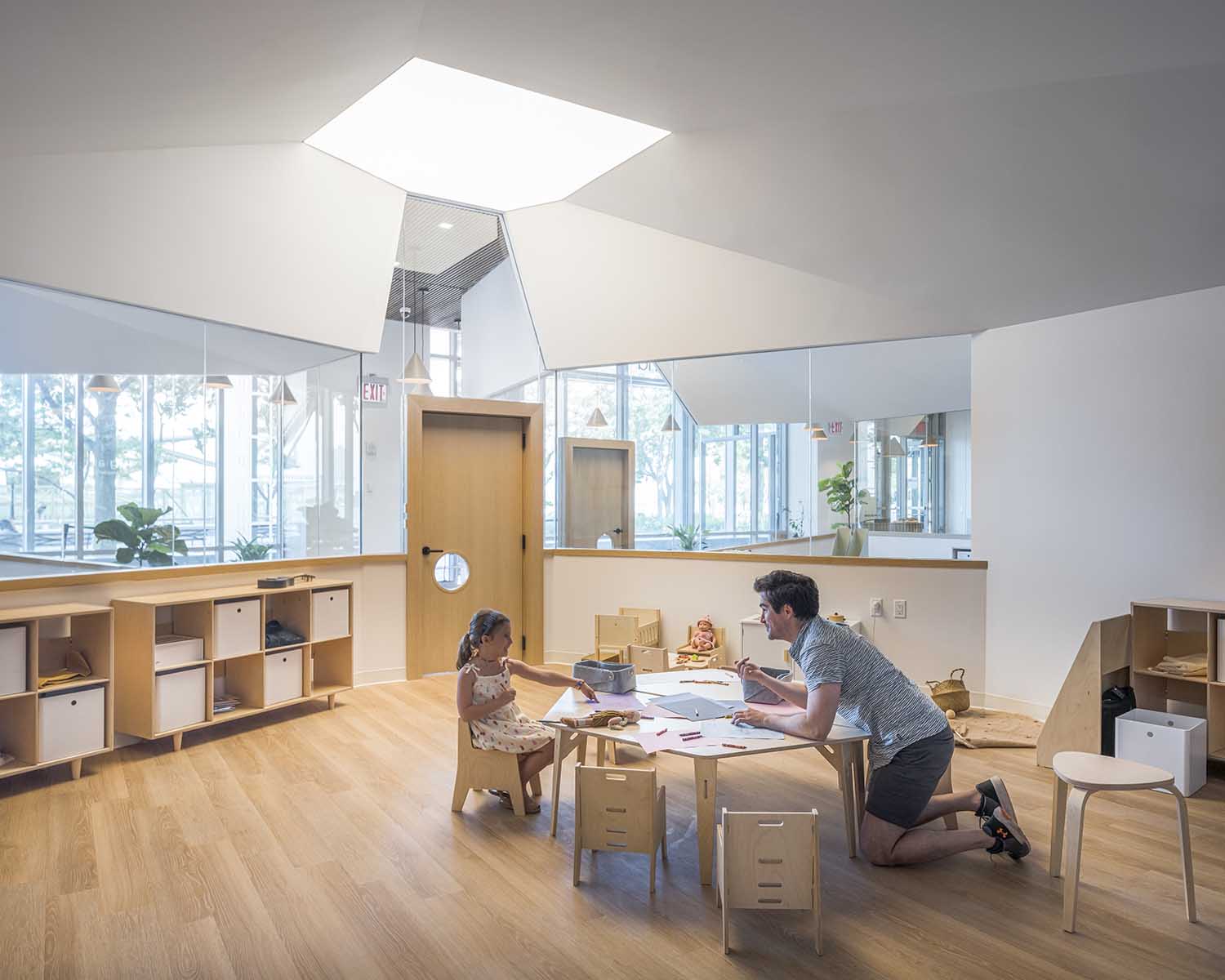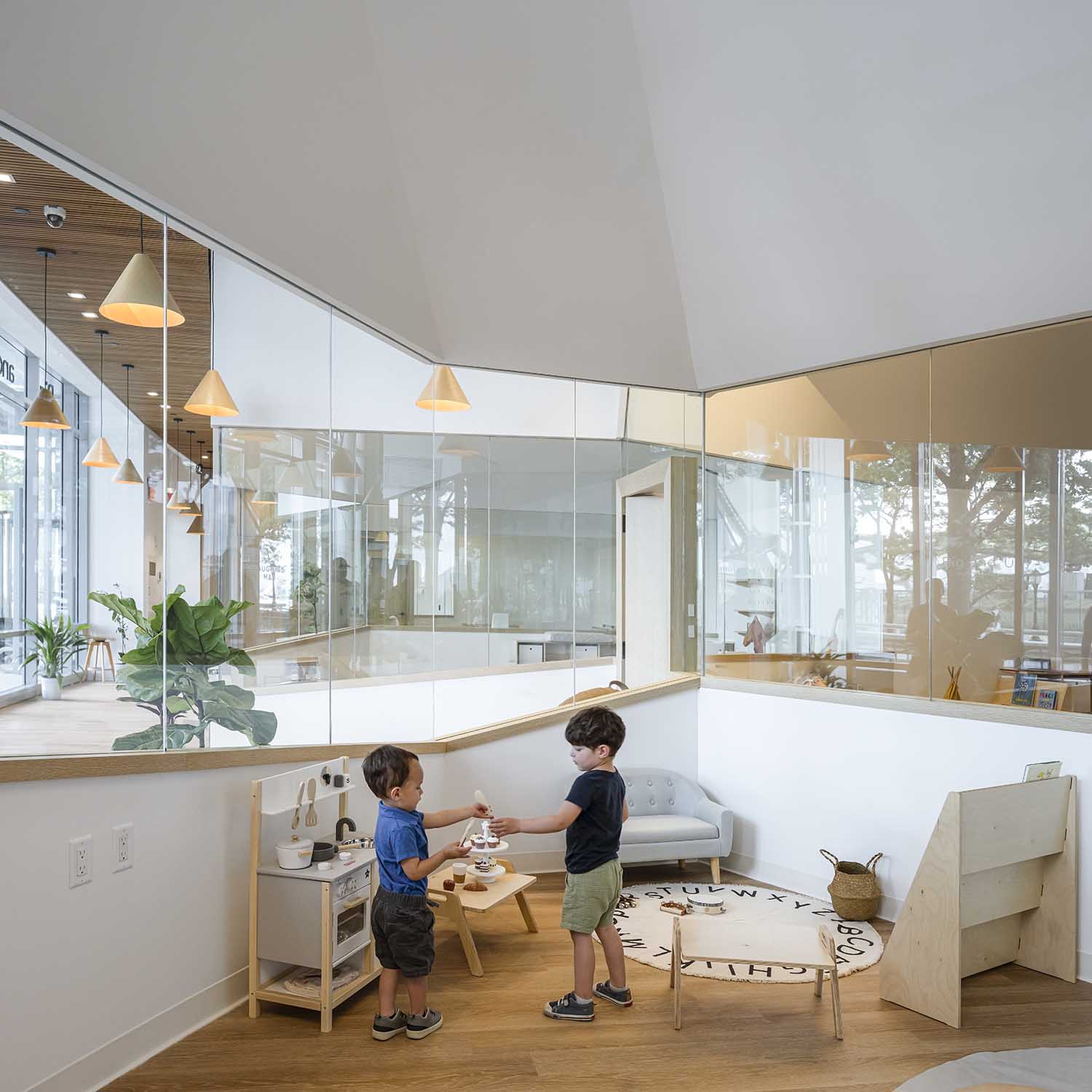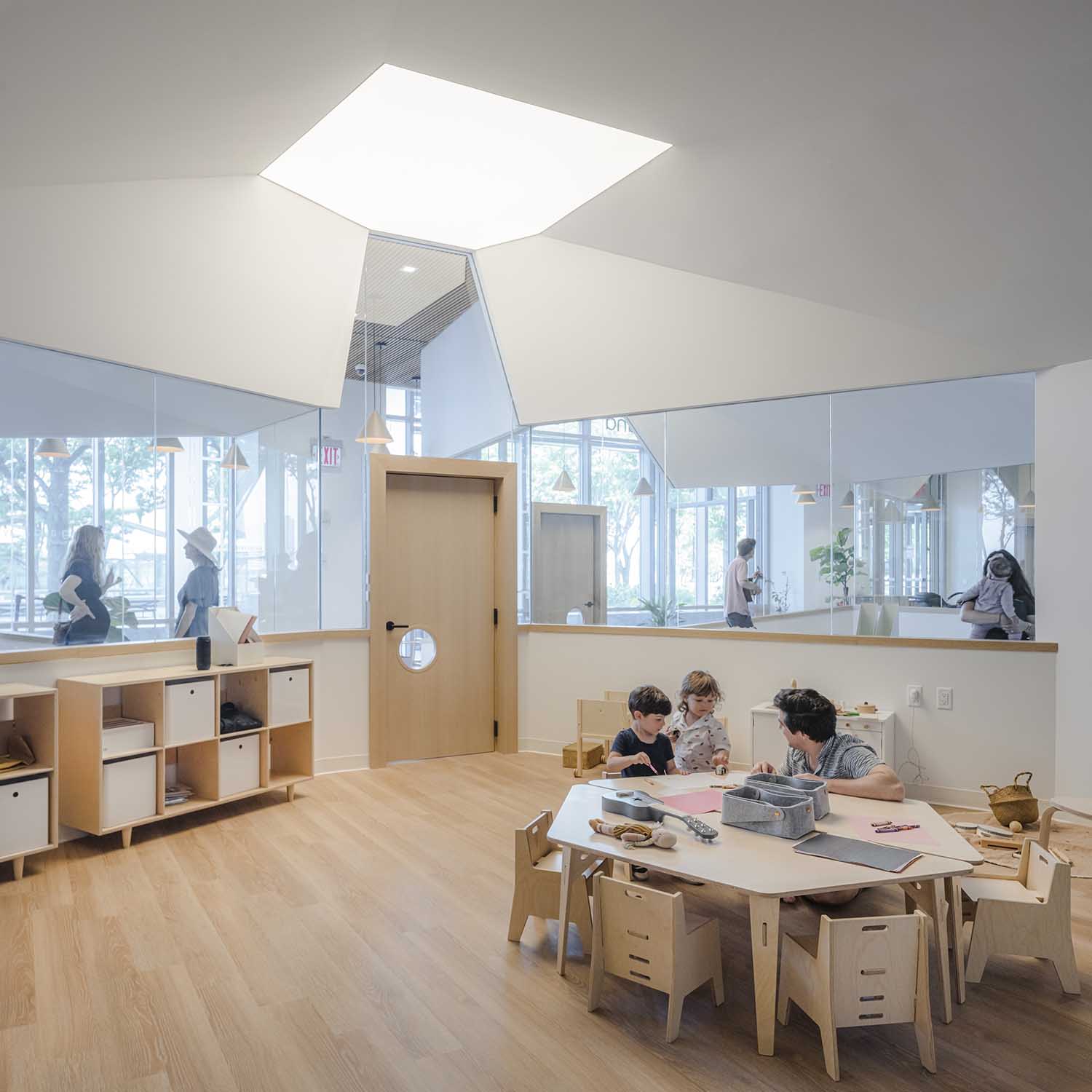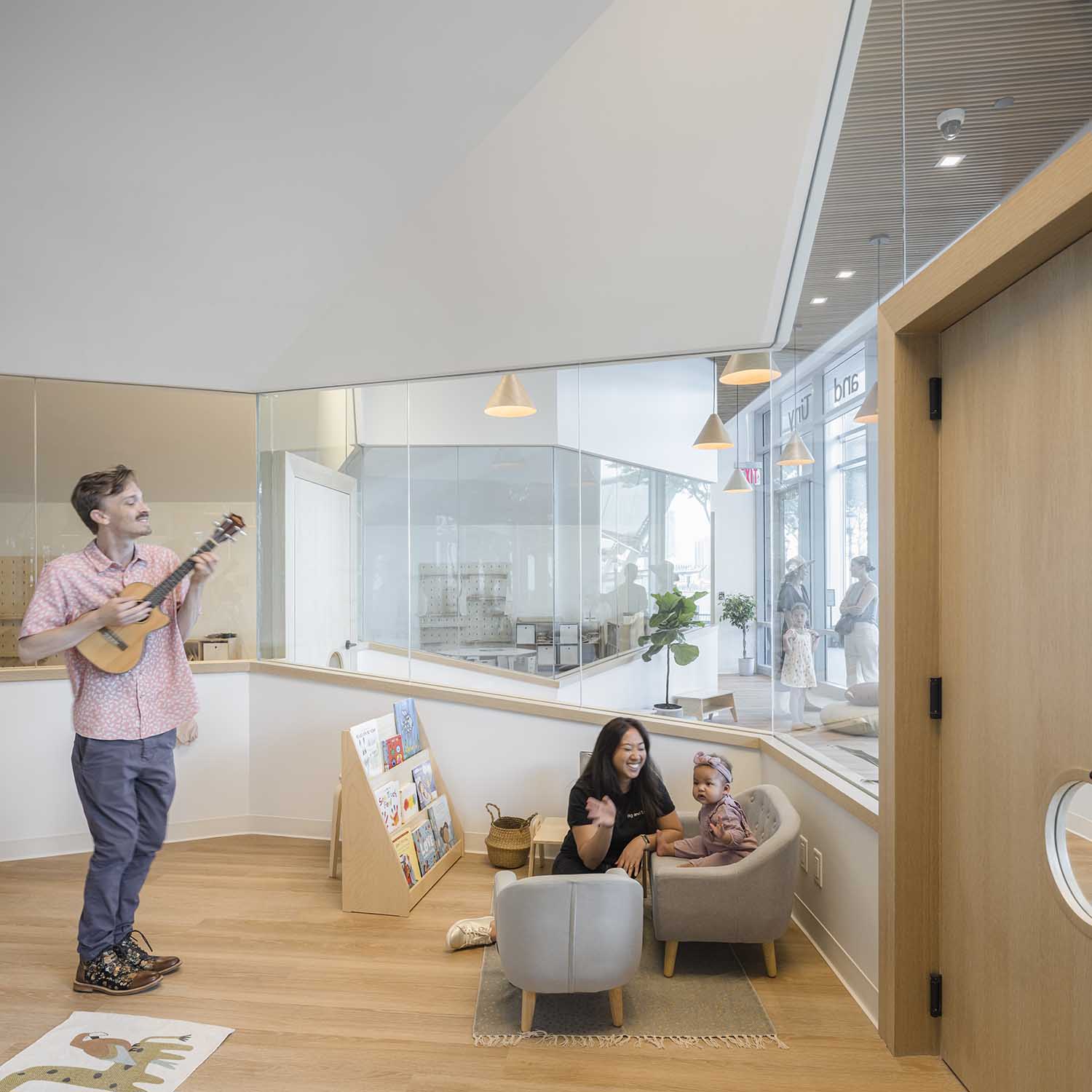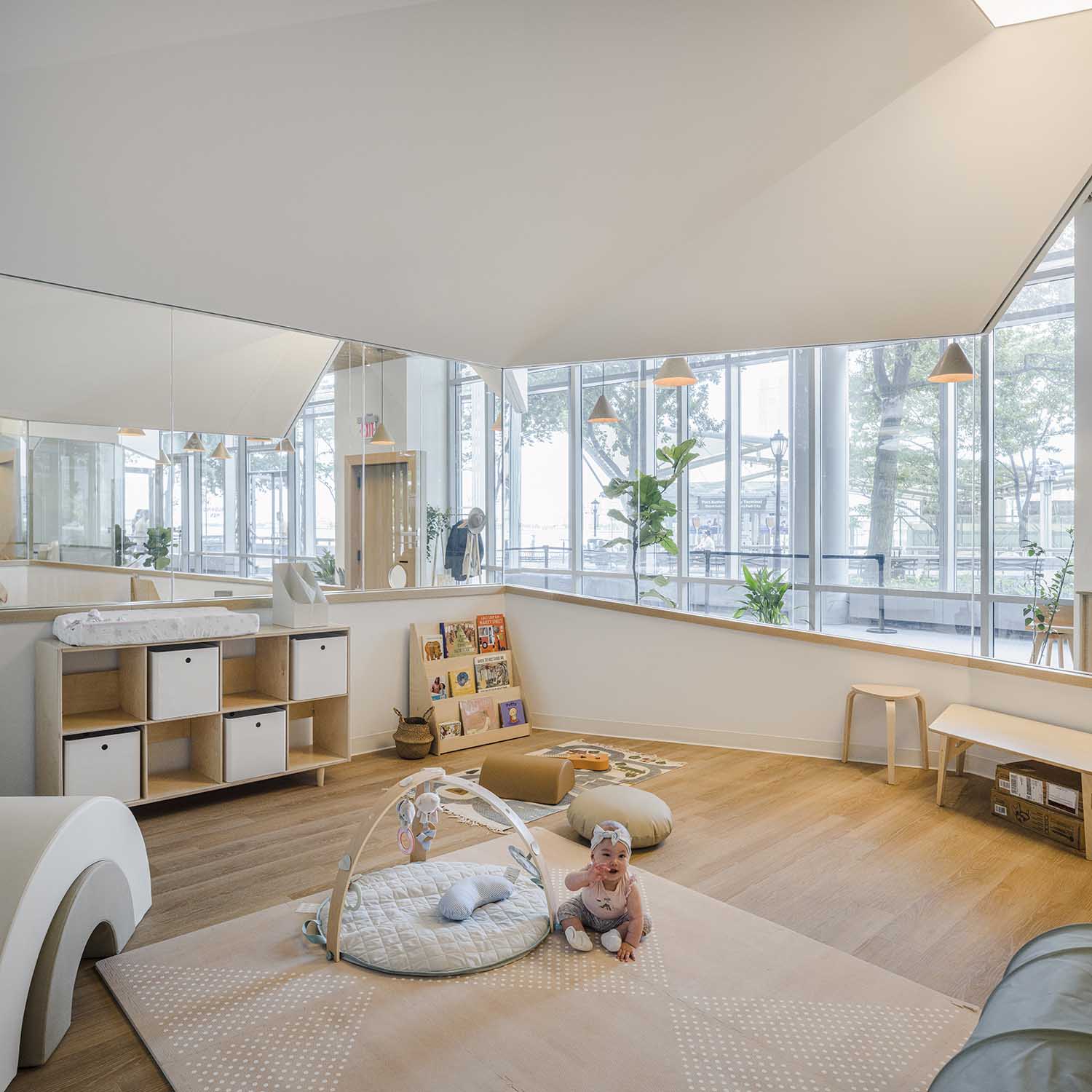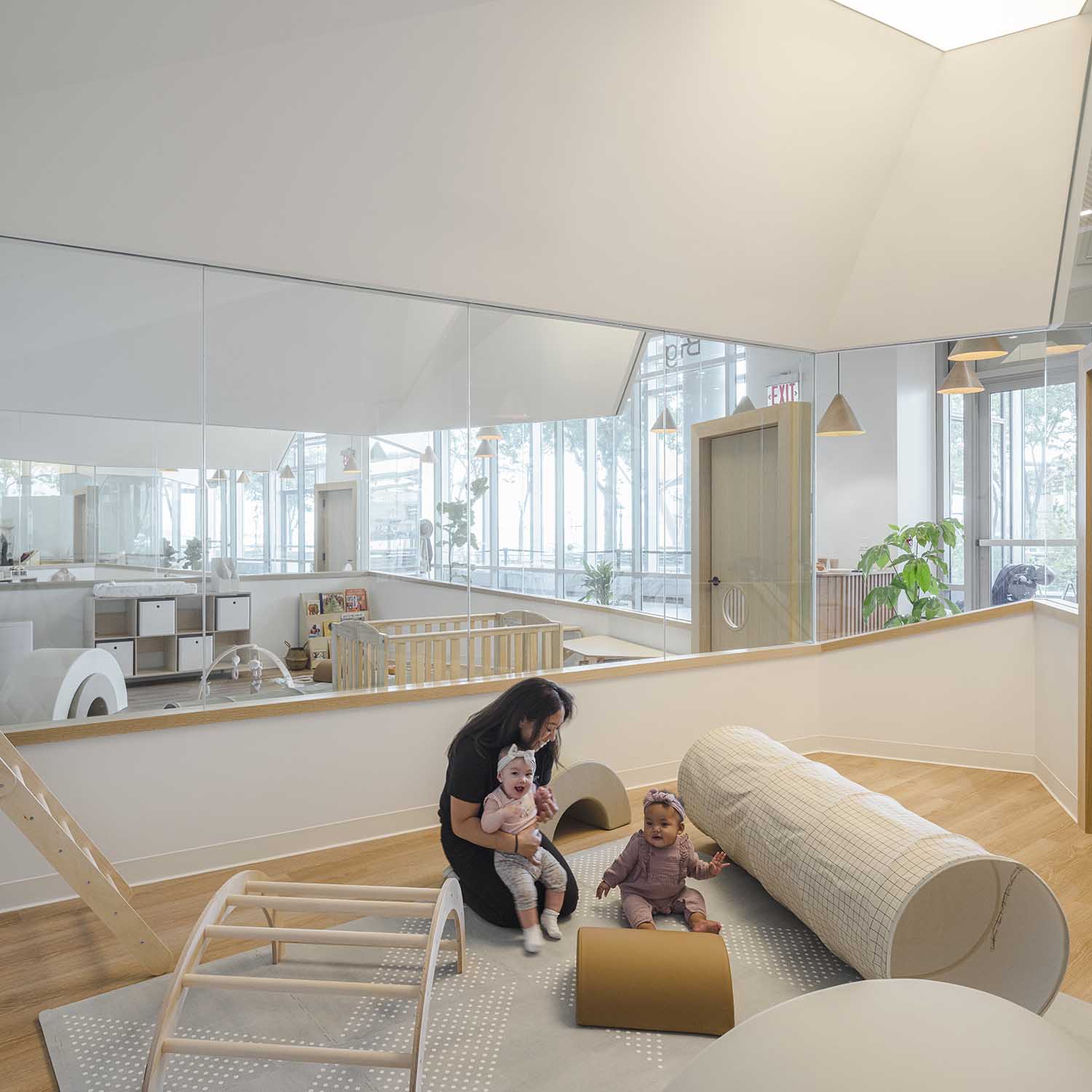 As a result, the roofs are divided from the lower wall of the classrooms, which contains all the necessities for the children.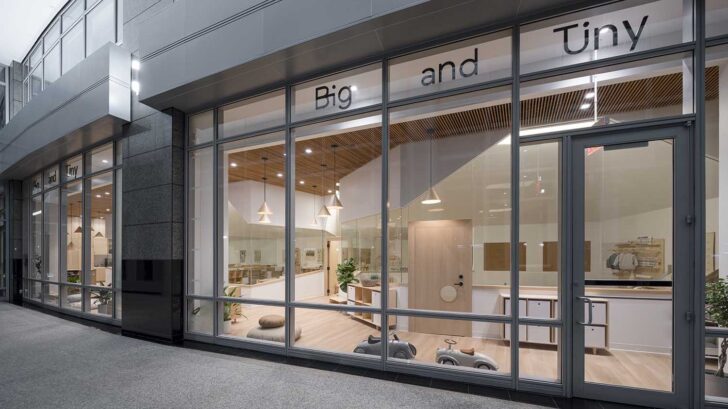 Project information
Project: Big and Tiny NYC
Year: 2022
Location: Manhattan, NYC.
Team: Miguel Crespo Picot, Javier Guzmán Benito, Sixto Martín Martínez ZOOCO ESTUDIO
Collaborators:Jorge Alonso
Photography: Imagen Subliminal
Local Architect: Scalar Architecture