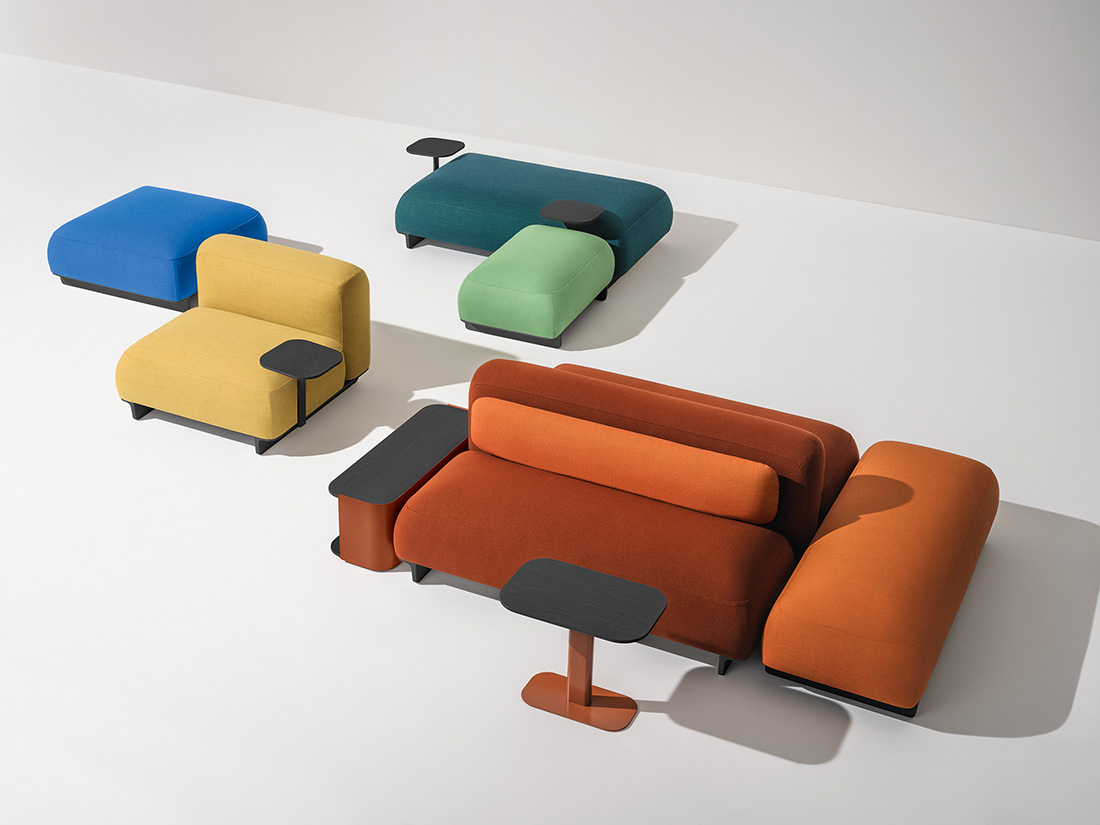 Arper furniture caught the spotlight at the just wrapped Salone del Mobile in Milano as a participant in the 61st edition of the event. In the exhibition space that is 800 square meters, the new collections Ralik by Ichiro Iwasaki, Semiton by Garcia Cumini, Roopa and Shaal by Doshi Levien, and Aava 02 by Antti Kotilainen were displayed.
In honour of this year's Salone, Arper investigated modern life and all of its aspects, putting out ideas for how these challenges can be overcome in ways that are beautiful, energizing, an vitalizing, and presenting a fresh viewpoint that can be summed up in the idea that "life is beautiful".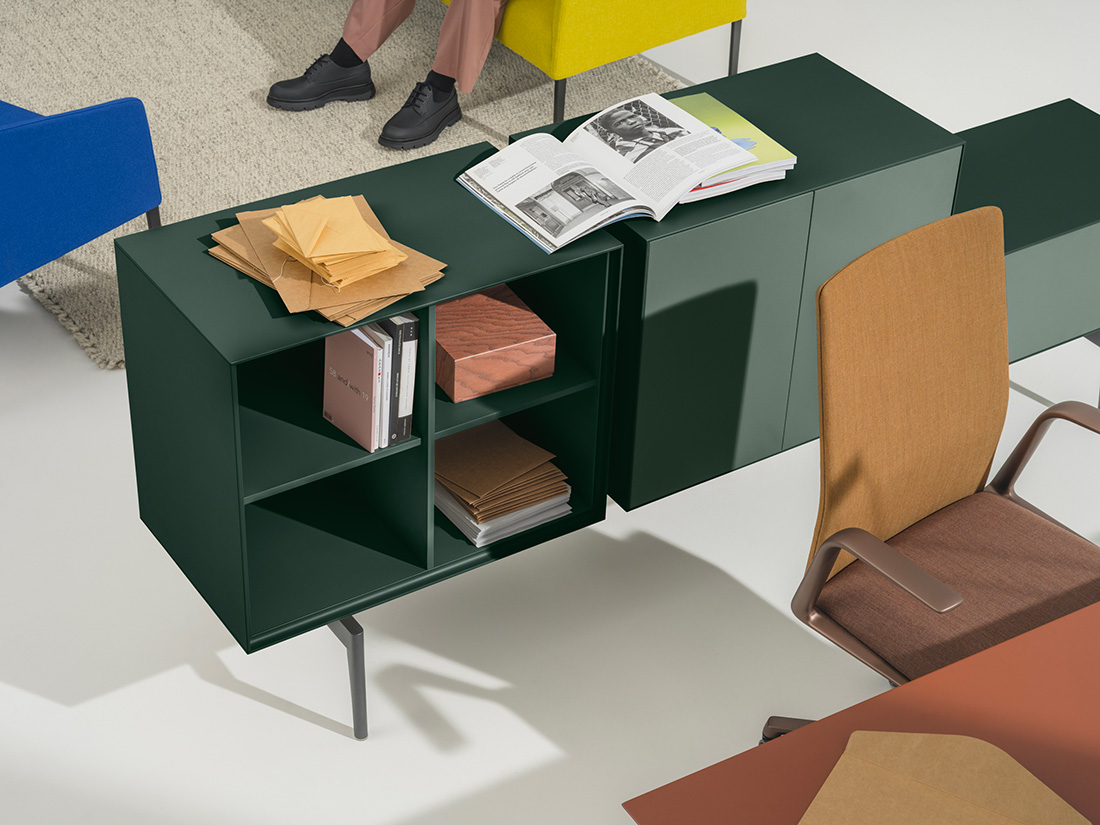 "Beauty is often misunderstood as superficial, about appearance, something secondary to today's challenges. To us, however, it is exactly the opposite: a deep and rich quality that encompasses our hope for the future. Beauty is a thriving ecosystem, a moment relaxing with loved ones, the satisfying feeling of things falling into place, a world that can be passed down to the next generation. It's what motivates us to make spaces and solutions that serve the project of living. Beauty is more than aesthetic: it is versatile, generous, and enveloping. Beauty is living," – shares Arper press team.
Arper furniture's exhibition space at Salone del Mobile interprets the theme "Life Is Beautiful" through the use of a white, airy, and ethereal textile backdrop. This backdrop is combined with chromatic elements such as products on display, styling, photography, videos, and graphics that blend architecture and colours, giving the booth an energetic, vital, and luminous appearance. The collections that are on show are an expression of the ongoing search for technical and manufacturing solutions that aim to limit their impact on the environment. These solutions include making the collections disassemble and recyclable, using materials sourced from verified sources, and using a minimal amount of glue. Under the creative guidance of global design consultant 2×4, the booth was designed by Studio MAIO in conjunction with collaborators Jeannette Altherr, Leandro Favaloro.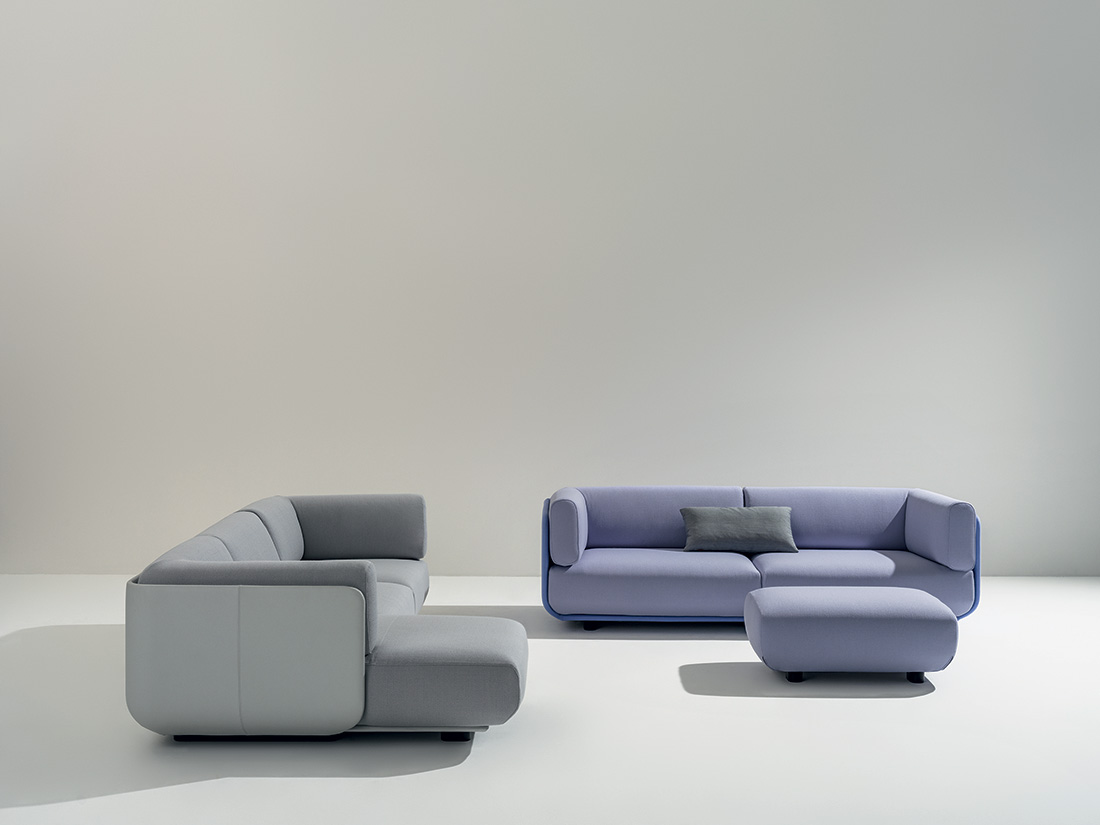 "Arper has always put people and their needs at the centre. Last year, we started working to increase this awareness even more, engaging in what we call 'the project of living': a dialogue open to changes, of the world and of people, at all stages of their lives. Through interior design, we want to improve our ability to listen: it is not simply a matter of placing products into spaces, but of making people's experiences charged with meaning. As an organization, we aim to become an example of responsible business, where sustainability permeates the company firstly in its culture, then in processes and products. At this year's Salone del Mobile, we want to bring this message. The booth is made mainly of fabrics and draperies, hence reducing the use of construction materials, and reuses last year's design, where possible. Our collections are the result of the implementation of sustainable technologies and processes, continuously improved over time," adds Roberto Monti, CEO of Arper talking about the sustainability aspects also used to create the brand's Salone del mobile booth.
Aava 02 Design by Antti Kotilainen for Arper Furniture
The timeless minimalism of Aava chair designed by Antti Kotilainen is brought into the present with cutting-edge eco-friendly materials. Aava 02 chair is a responsible model that has our future in the forefront of its mind, producing beauty for the generations to come. It is made from both a post-consumer plastic that is both durable and beautiful, as well as virgin polypropylene, and it features a new palette of colors designed to compliment existing Arper lines.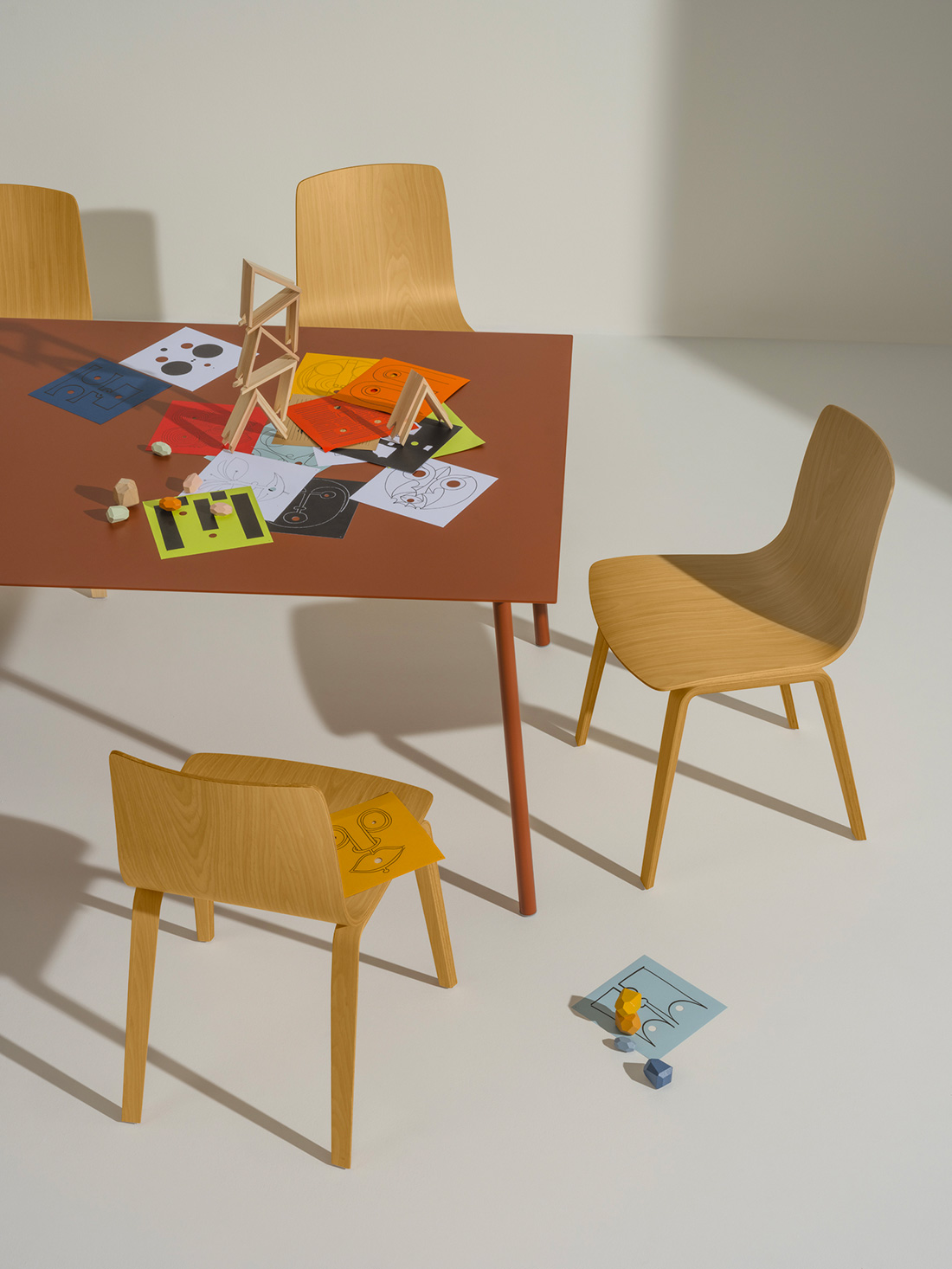 Aava 02 reimagines a classic design in sustainable materials. This new post-consumer recycled polypropylene reinforced with fiberglass offers endurance without sacrificing high quality finish and color, two distinctions that are difficult to achieve in environmentally friendly materials. The entire catalog of chairs and stools can now be finished in this brand-new material, in addition to a variety of woods that have been certified by the Forest Stewardship Council (FSC), or with upholstery that comes in a wide variety of designs. Glue is not used in the construction of fully upholstered chairs since this allows for the parts to be easily disassembled and recycled or reused.
Discover more of Aava 02 variations in our gallery:
Ralik Modular System from Arper Furniture Design by Ichiro Iwasaki, 2023
Ralik designed by Ichiro Iwasaki for Arper Furniture in 2023 is a totally modular system consisting of pieces that can be utilized in conjunction with one another or separately, depending on the requirements that life imposes. These elements include a pouf, a seat with a backrest, and a bench. A set of matching side tables and end tables provide both structure and a flat surface on which to work or relax.
Ralik is a celebration of the elegance and ease that can come from beauty that is fluid.Ralik is an entirely modular system that allows for simple and tool-free connecting, bringing limitless possibilities to any setting in which it is used. The set features a total of six sitting options, including a pouf, a seat with a backrest, and a bench, all of which may be configured with either one seat or two seats.
These elements can be utilized jointly or separately, either independently or in conjunction with one another to form a more comprehensive composition. The Ralik tables, which are offered in a set height as well as an adjustable height, fit in effortlessly to lend structure and surface to the softer shapes, and individual cushions can also be coupled with benches to ensure comfort in larger configurations. The charging ports can be used at home, at the office, or in public settings and are integrated into the seating elements and neighbouring tables. The modules have a light sculptural impression because to the distinctive L-shaped legs made of recycled polypropylene, which also provide access underneath for cleaning. There is a wide range of colour options available for the fabric and the legs, so you can mix and match them. The set may be disassembled in its whole and features upholstery that can be removed for simple reuse or recycling.
Roopa Design by Doshi Levien for Arper Furniture – 2023
Roopa makes use of the contrast between the materials and finish that was initially investigated in Shaal. The overall appearance of black and white is finished off with texture provided by a matte MDF frame, which contrasts with the high gloss finish of the semi-translucent glass that covers the top. The table, which can be completed in a warm grey, midnight blue, forest green, or Jaipur pink finish, goes well with the Shaal colors or can function as an exquisite accent piece in any room. A delicate sculptural identity is added by the legs being set at slight angles. Roopa may be completely disassembled so that it can be recycled in an appropriate manner. Its MDF comes from Europe and is FSC-certified.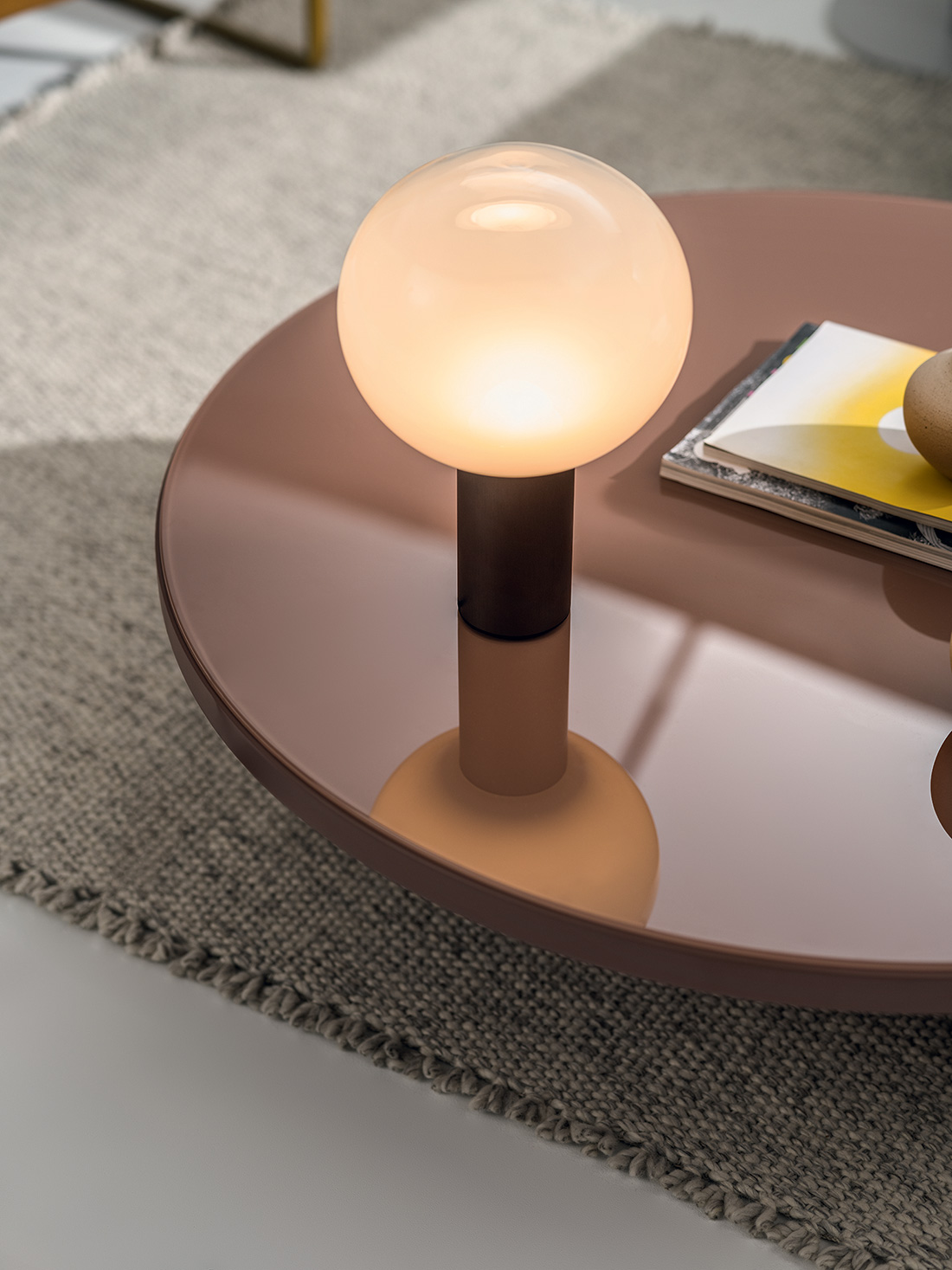 Essential forms come together to create a sculptural signature that fits in seamlessly with the Shaal line as well as other Arper offerings. The contrast between the matte frame and the high gloss table top is one that is both playful and classy. Careful attention was paid to the surface and the texture while the table was being polished. It has an effect that is both practical and iconic at the same time, and it is a lovely companion for life. Roopa is work of design duo Nipa Doshi and Jonathan Levien working together under Doshi Levien name.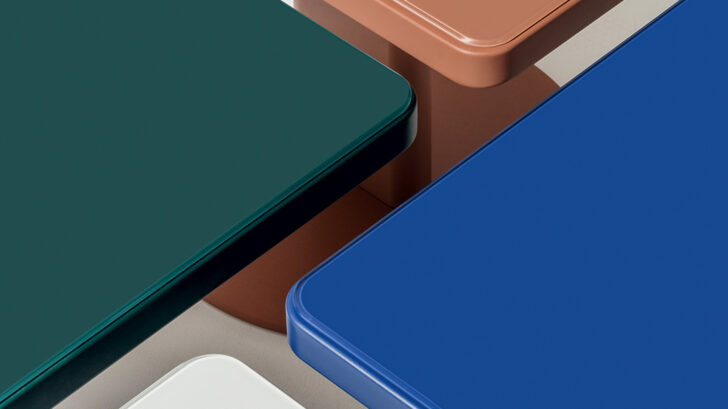 Arper Semiton by Design by García Cumini, 2023
The Semiton designed by Garcia Cumini a versatile piece of furniture that can be customized in an infinite number of ways and is finished on all sides for nomadic usage. It gives structure, surface, and storage to any room. There is an almost unlimited number of possible configurations that can be created using the various shelving and storage modules, as well as the wide variety of finishes. These configurations can be expanded using more modules to accommodate a variety of requirements and requirements.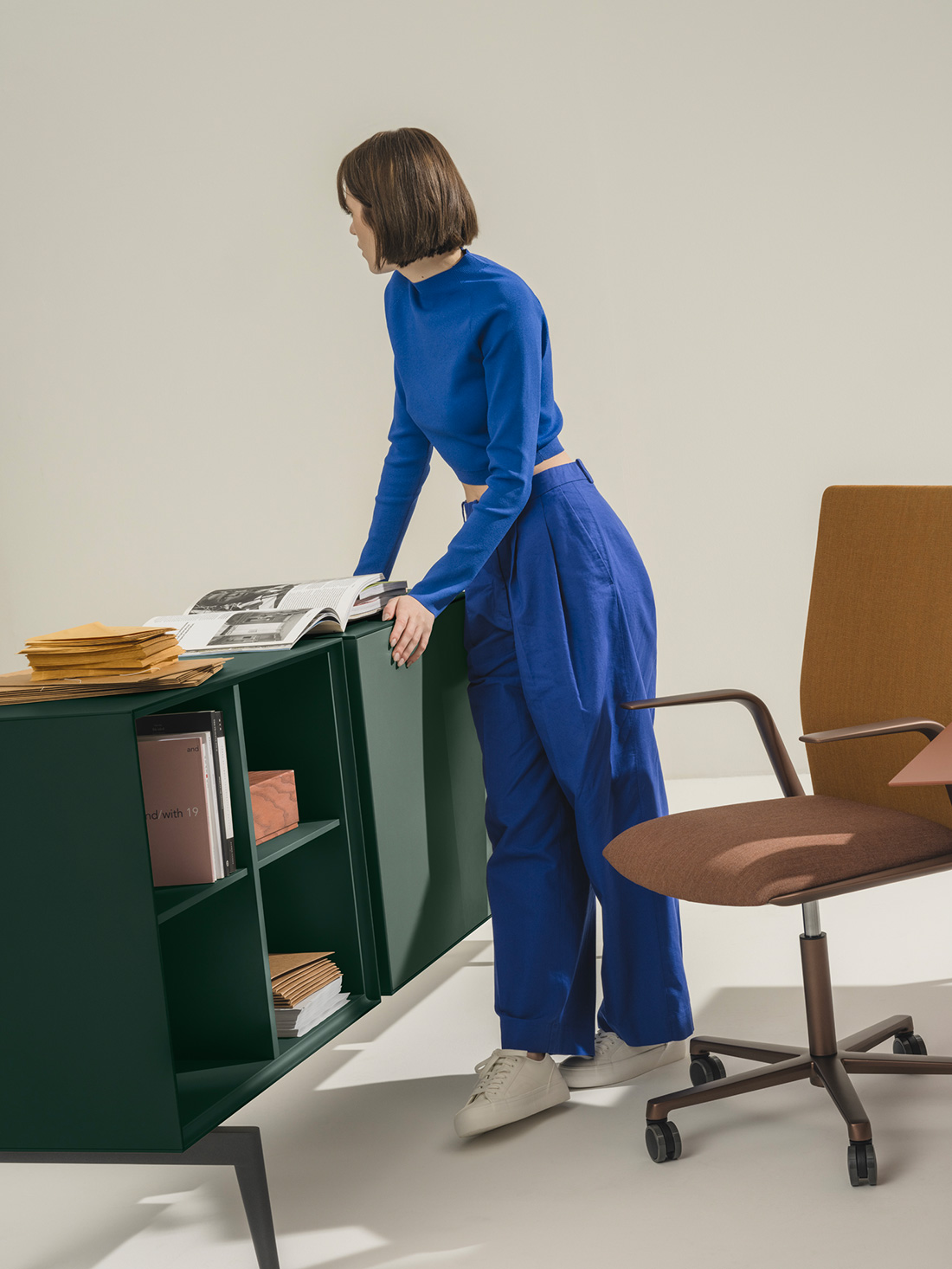 Semiton offers a wide variety of stunning design options, whether it is put to use as an encompassing structure or a dramatic focal point. The semiton can either be the dominant focal point of a room or the structural framework that surrounds it. The collection is a totally modifiable and reorganizable system that consists of a base and tables that can be purchased in two different lengths, as well as three distinct modules that can be purchased in two different heights and are completed with doors, open shelving, or are closed on one side. The design of the base is elevated to a whole new level of sophistication by the use of a distinctive sculptural impact.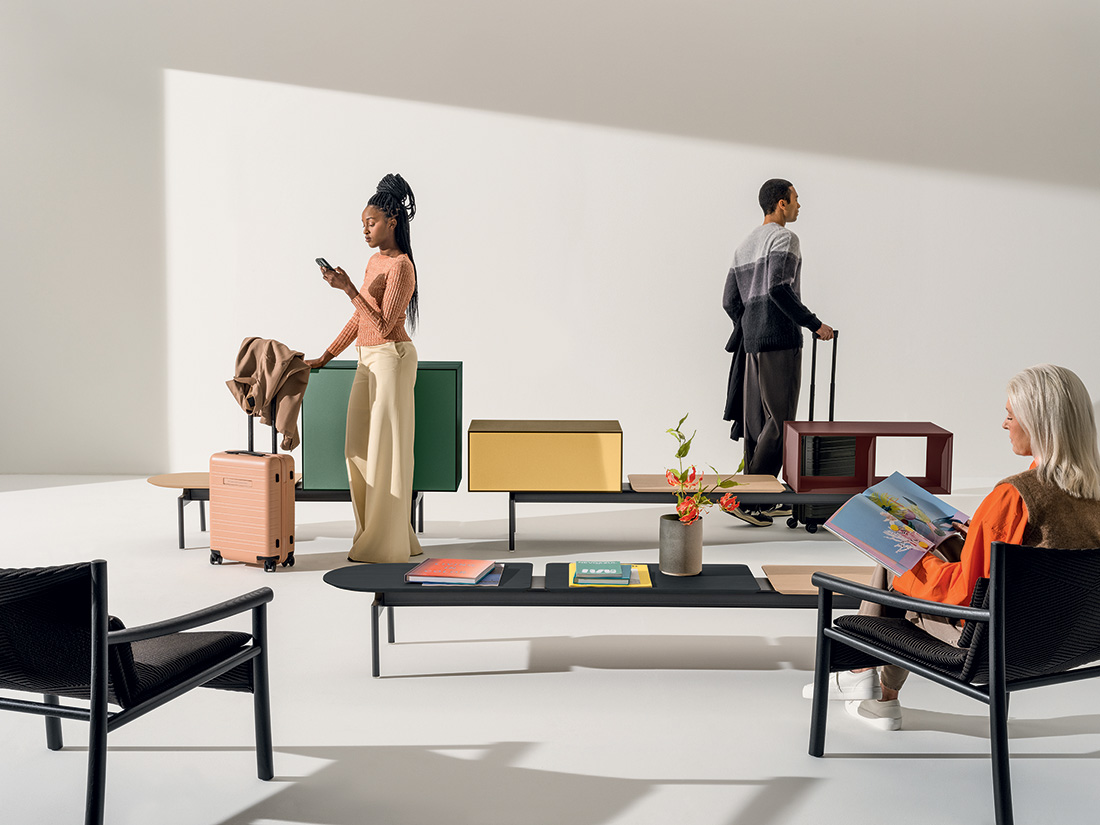 For a more colourful design or a more understated monochrome impression, modules can each have their own unique finish chosen from a large palette of MDF in vibrant colours or with wood veneer. Table legs are composed of aluminium, and you can choose from a variety of wood veneers for the tabletops.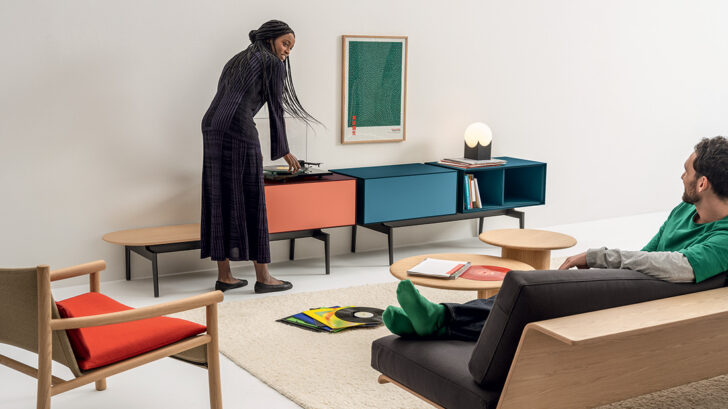 Arper's Shaal Gets a 2023 Update
Shaal also coming from Doshi Levien, has been one of the most sought after furniture series at Arper. Shaal is both structured and soft, draws its inspiration from the sensation and shape of a warm embrace. The Shaal collection increases both its capacity and its level of comfort. The Shaal modular series has become even more considerate of the ways in which we live with the inclusion of a chaise, a daybed, and an ottoman.
Residential, hospitality, and leisure settings can all benefit from the inclusion of a daybed, chaise, and ottoman because these elements bring both fresh functionality and shape to the space. With the exception of the ottoman, which is only available in a single-material iteration, all of the modules in the Shaal can combine different leather and fabric finishes from the expansive range that the Shaal offers. Shaal is completely disassemble-able and features cushion upholstery that can be removed for simple maintenance and refurbishment.
Arper was established in 1989 as an evolution of a leather artisan enterprise initiated by the Feltrin family in the 1980s. It was founded by the father Luigi Feltrin (President of Honour until his passing in 2020), along with his sons Mauro and Claudio Feltrin, who is the current President of the company.
Arper is a family-owned and independent company that is driven by a strong sensitivity to individuals who use its goods. Today, Arper delivers, via sympathetic and enduring solutions and products, a vision of the current way of life that embodies the requirements for fluidity and versatility.