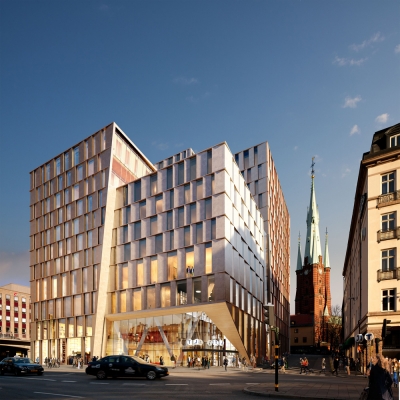 Project: Stockholm City Station
Designed by 3XN
Client: Swedish Jernhusen
Total Area: 28 000 m2
Location: Stockholm, Sweden
Website: www.3xn.dk
Denmark based 3XN architects share with us their design for Stockholm City Station, building shaped to integrate the station will also house a hotel, conference centre and residential space. For more about the project along with additional images continue after the jump: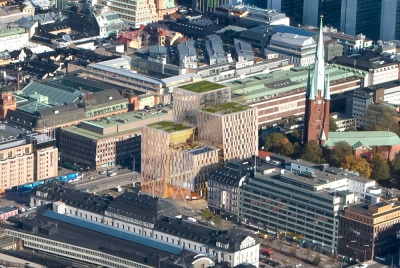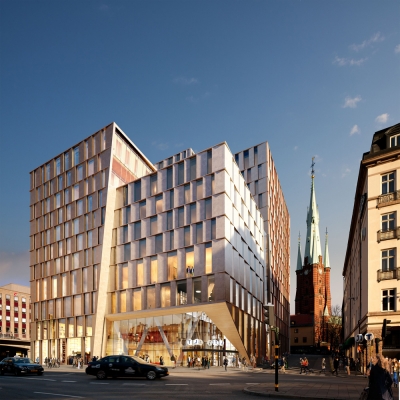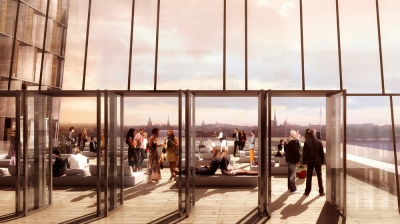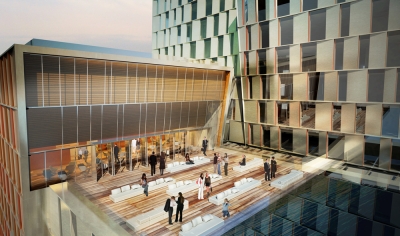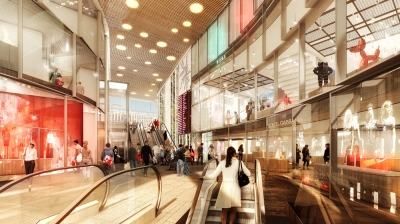 From the Architects:
'Stockholm City Station' will mark the entrance to Stockholm's inner city center and integrates the station, a hotel and conference center along with apartments. The main idea behind the design was to create a building that gently adjusts to the area's existing building in scale and expression, and which reinterprets a number of local Swedish design traditions.

"Stockholm is a beautiful historic city, and therefore new architecture must be very sensitive to the traditions and characteristics that define the city's architectural traditions", explains 3XN's Principal and Creative Director Kim Herforth Nielsen, on the starting point for the design of 'Stockholm City Station'.

'Stockholm City Station' is divided into four smaller volumes, each of which, through height and scale, adapts to the streets and buildings that they are adjacent to. "Our analysis showed that Stockholm has an architectural tradition of marking corners with towers. It is, for example the case of historic buildings such as the Kung Towers in the Norrmalm district, and we have chosen to continue these characteristics in 'Stockholm City Station'", says Kim Herforth Nielsen.

The building contains a number of public and private functions, and will thus contribute positively to creating life in the surrounding neighborhood. The lower level offers an internal street access to the underlying station, from where there is a connection to Stockholm's central station as well as subway and local train lines.
Higher levels of the building will accommodate the hotel, conference center and the apartments. Three of the four volumes will have green roof terraces offering a splendid view of the Swedish capital. One terrace will be publicly accessible and include a skybar. The other two will belong respectively to the hotel and the apartments.
The facade is formed as a relief, which means that the appearance of the building will vary depending on the angle from which it is viewed. 3XN will be using quality materials typical of Stockholm's architecture.

The client for the project is the Swedish Jernhusen, a property development company specializing in the development of railway areas, including stations. 'Stockholm City Station' has a total area of 28 000 m2 and is expected to be completed in 2017.