The crisis around the globe has in its silence canceled quite a few renowned design weeks, thankfully the annually held Belgrade Design Week is around for another year. Established in 2005 the week long design festival brings to the south of Europe talented creatives from countless design fields who share their work and knowledge through exhibitions, workshops, and BDW's signature conference days. The conference itself is a 3 day hub of everything design, where speakers unselfishly share their experience and knowledge in their respective fields.
ArchiScene is a proud media partner of the event.
Continue below to see only some of the impressive participants of the ongoing Belgrade Design Week.
MASSIMILIANO FUKSAS / ITALY
If you ever thought that architecture was just another discipline, you have obviously never been in the company of Massimiliano Fuksas. This time, you will have the opportunity to find out how this incredible Italian architect shares his optimism and a sense of possibility through his work. He will tell you why you should fight against form, shape and style, and if you listen carefully, you might even find out what people actually want from architects. Finally, Fuksas will explain the philosophy of his work and the reason why architects must always question everything.
IDIS TURATO / CROATIA
As a result of our ongoing attempt to present the best creative minds from the former Yugoslavia, this time at BDW 2014, you will have the chance to be in the company of a great architect from Zagreb – Idis Turato. His amazing potential is obvious in every project he has ever done. Still, if you say that Turato is just an architect you will be wrong. His talents for writing and music are also evident. Expect to hear from Turato how it feels to create something that will last forever, and which project is he most proud of. Find out where he finds the inspiration to design, write and play, and which of these three he enjoys most.
MICHEL ROJKIND / ROJKIND ARCHITECTS MEXICO
Here is something to think about – if Wallpaper magazine named you one of "150 Movers, Shakers and Makers that have rocked the world in the last 15 years" – how would you feel? Well, if you are caught with the question, Michel Rojkind will tell you firsthand how he felt when in 2011 he become part of that group. He will tell you something about the new challenges that are addressing our contemporary society, and explain why nowadays a design proposal needs to have an added value – to give something back to society.
KIM HERFORTH NIELSEN / 3XN / DENMARK
For 3XN from Copenhagen one thing is certain – their creation is build on the best Danish tradition of clear functionality and simple beauty. Each new project rests on the shoulders of their previous work, even though they always challenge conventions. They say that each new project is seen as research that enhances their experience and sharpens their approach. 3XN will explain how they manage to combine a broad knowledge of materials, technology and user needs with organizational strengths in financial and project management, as well as execution. You will also find out how performing today's work becomes tomorrow's architectural heritage.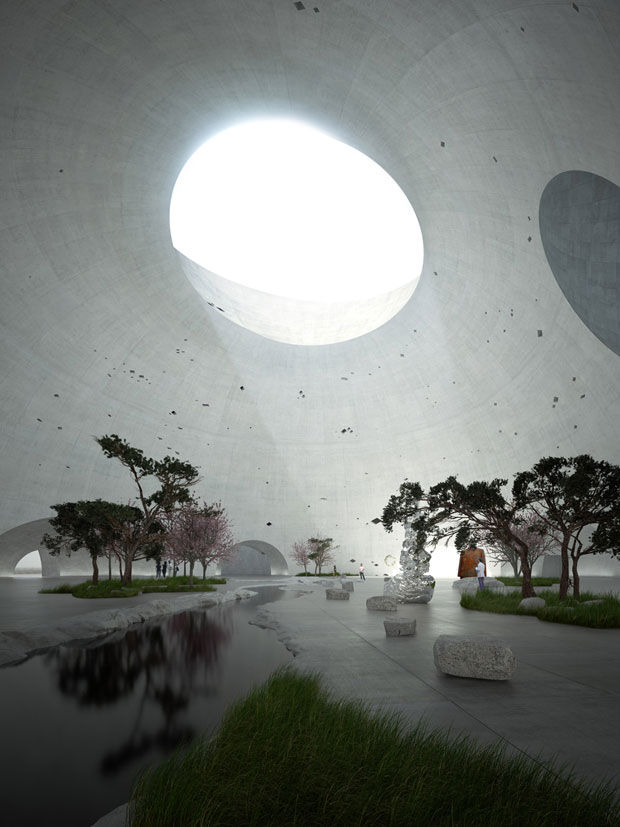 CHRISTIAN KEREZ / SWITZERLAND
Kerez is a new-wave Swiss architect who has designed exquisite buildings. His architecture has often been linked to the rawness of Konkrete Kunst (Concrete art) and the bareness of infrastructural works for which he has an admitted fascination. He is fascinated with Japanese architecture for which he thinks that it is much more experimental than anywhere else. While he has never built in Japan, Kerez says the "intellectual generosity" of the country nurtures a flourishing architectural scene. He will explain why he is more interested in changing most basic elements that exist in architecture, than in creating a shape or defining materials, details or colors, which is the best example of the new Swiss school.
NICHOLAI WIIG HANSEN / DENMARK
With a hard-wired curiosity, a pronounced desire to create, and great enthusiasm, Nicholai Wiig Hansen has never had any doubts that he would work as a designer. When he designs he uses himself as target group, meaning Nicholai visualizes clients needs based on his own preferences. Proportions are extremely important in his work and details are not added from a decoration perspective but only if they serve a purpose. When Nicholai designs a new product he always lets the product to finalize in his head first, before sketching a single drawing – maybe you would like to try that too?
NAMES ABOVE ARE ONLY  A FEW OF THE TALENTED CREATIVES PARTICIPATING – SEE MORE AT WWW.BELGRADEDESIGNWEEK.COM