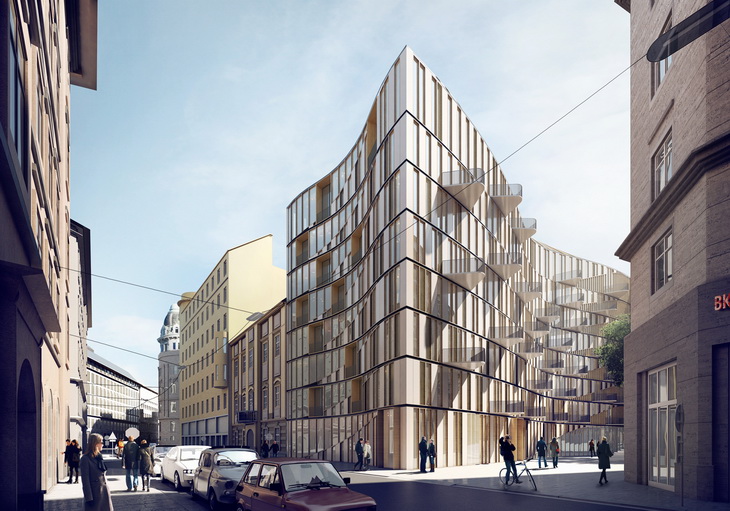 3XN has won an international competition for a residential development in the heart of Vienna. With a design that gently fits into the neighborhood, but also with its own expression and identity; 3XN's proposal was chosen as the winner by a unanimous jury.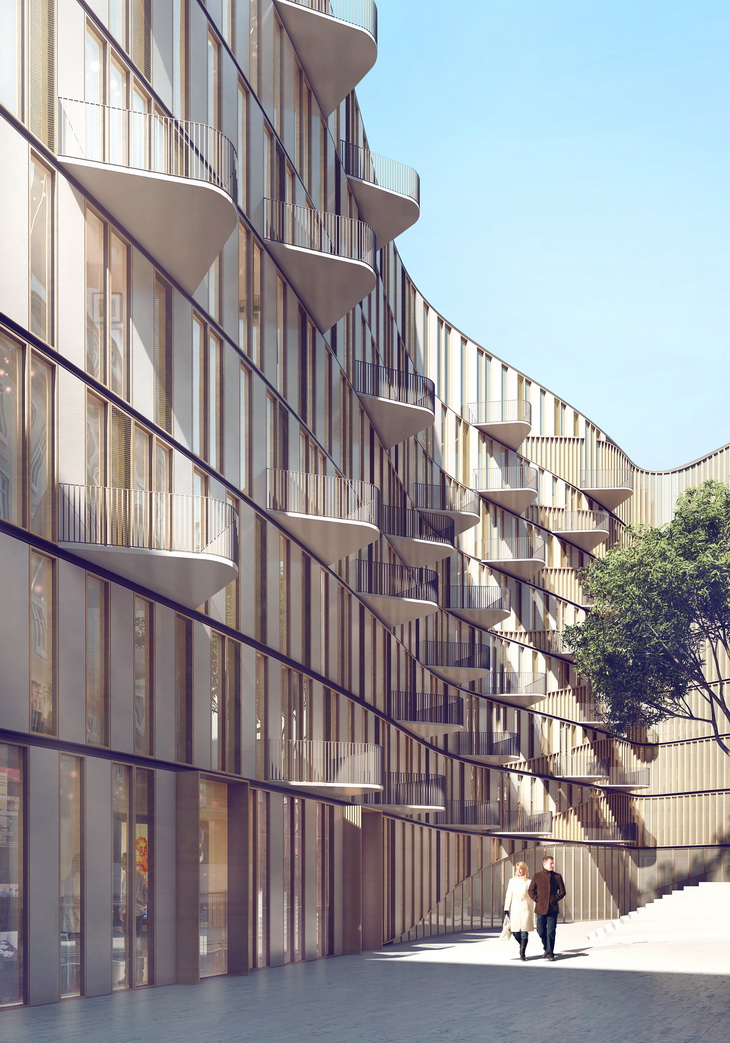 From the Architects:
The building is located in Vienna's sensitive and historic city center thus the design required a considerate adaptation to the adjacent historical buildings.
Jan Ammundsen, Architect, Partner and responsible for the design says: 'We have created a building that in terms of its volume ,materiality and color scheme elements fit into the historic surroundings but through an expressive design with its curved façade the building has its own identity and creates an urban space for city life.'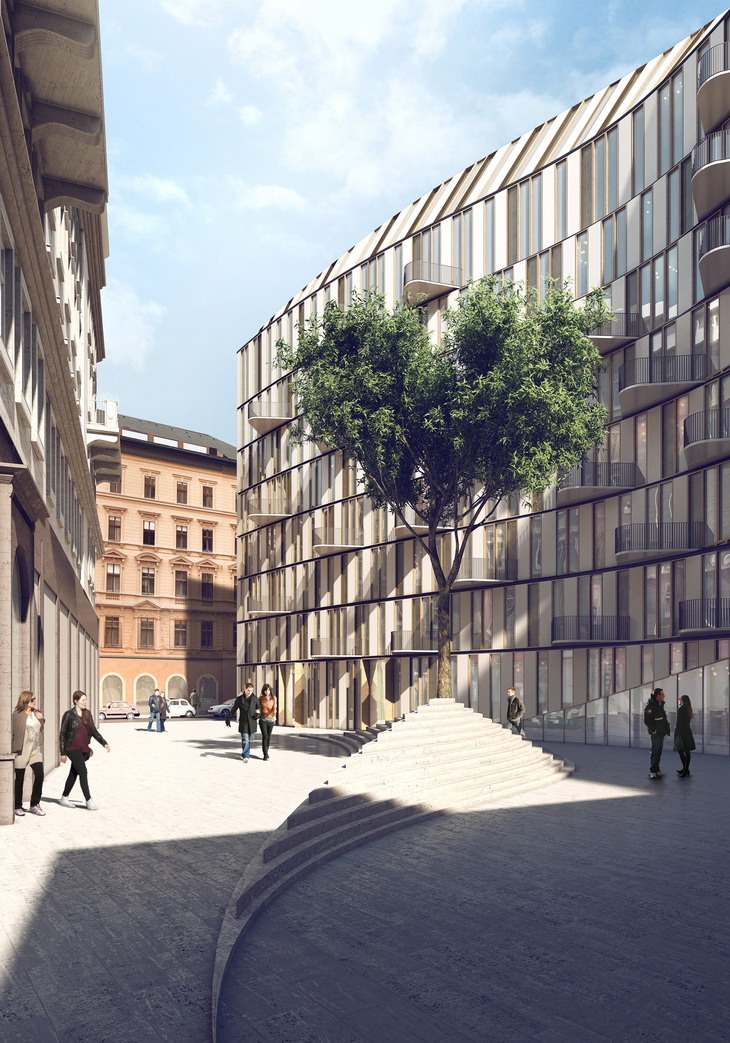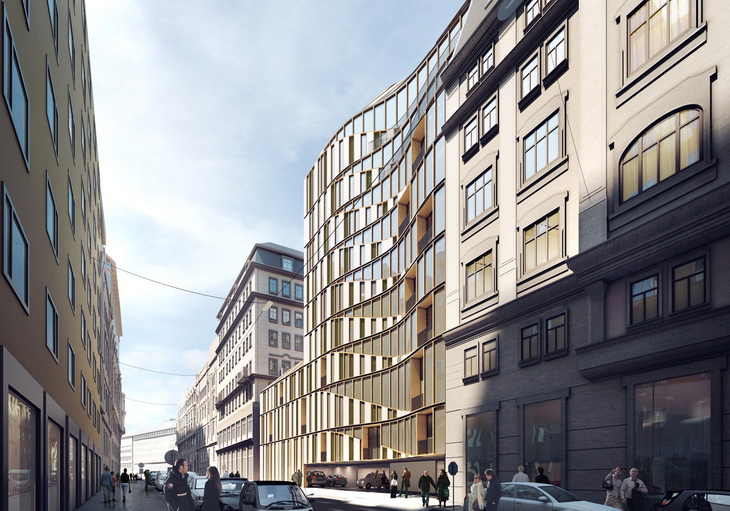 The facade consists of elements in warm colors that shift in and out between each other, and thereby brings the building exterior to life and creating an interplay in the golden facade.
The gently curving facade of the building volume defines a public entrance area which also is a small intimate pocket in Vienna's dense building stock. The plaza will not only serve as an entrance area for the building but will be a valuable asset to the entire area with space for public leisure and relaxation.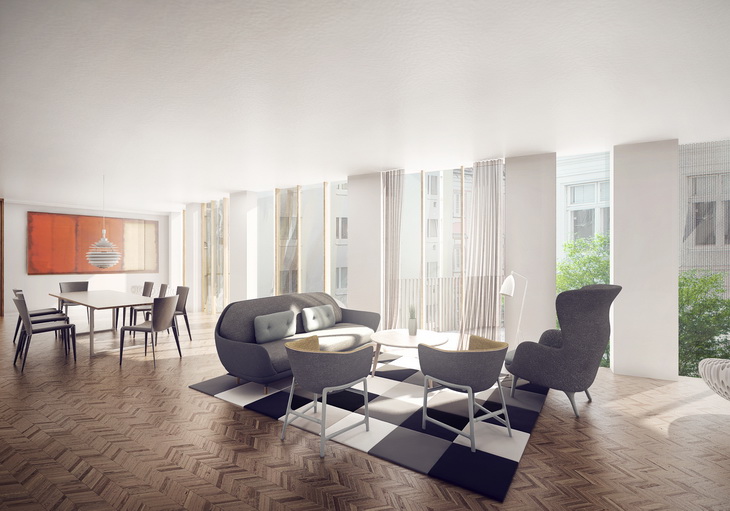 Modern living
A number of public functions are located on the ground floor so the building appears inviting and opens up towards the surrounding buildings and the existing urban environment. These include a gym, play room, function room, wine cellar and communal gardens. All apartments are modern and bright with an open floor plan. The curved facades give most of them daylight from two sides.
Project: Residential Building
Designed by 3XN
Client: JP Immobilien
GFA: 16.000 m2
Location: Vienna, Austria
Website: www.3xn.com