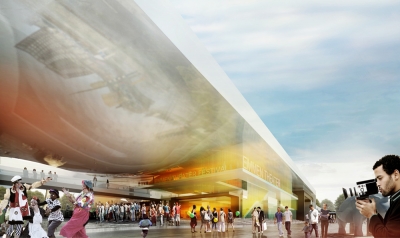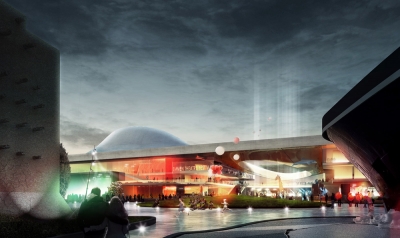 Project: Emmen Theatre
Designed by Henning Larsen Architects
Collaborators: Van den Berg Groep
Client: City of Emmen
GFA: 16 000 m2
Location: Emmen, Netherlands
Website: www.henninglarsen.com
The world renowned Henning Larsen Architects share with us their Emmen Theatre and Zoo Entrance project, created in collaboration with Van den Berg Groep the design has won the first prize in an international competition. This 16,000m2 theater building also comprises the entrance to Emmen's zoological park.
Along with images of the project read the architects description after the jump: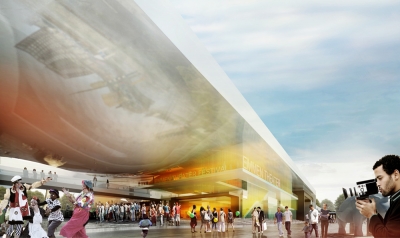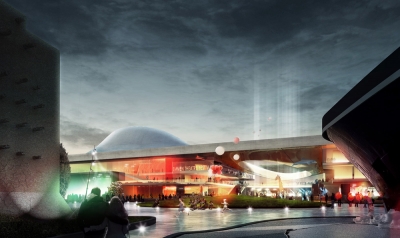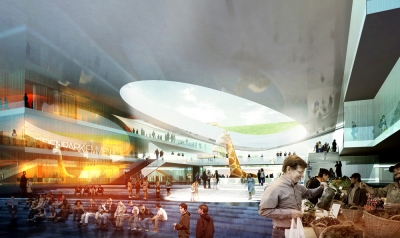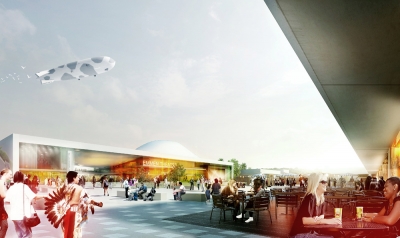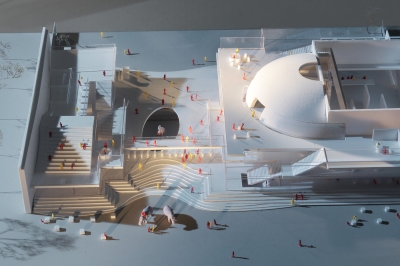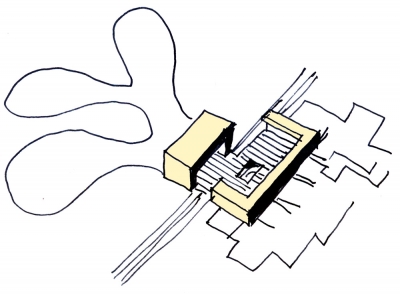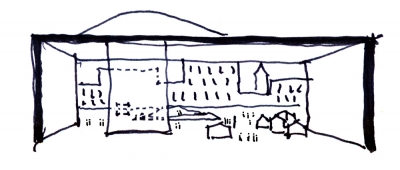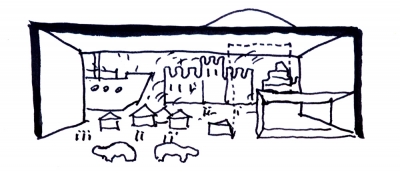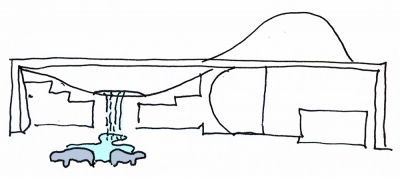 Henning Larsen Architects and Van den Berg Groep have won first prize in an international competition for a 16,000 m2 theatre building that will also comprise the entrance to the zoological park in Emmen, the Netherlands. The well-known Dutch architecture companies MVRDV and Mecanoo also participated in the competition.
Emmen Theatre and Zoo is a unique cultural building that brings together culture and nature. The building will constitute the entrance to a large zoological park of 10 hectares and comprises two main stages with a capacity of 1,150 people in total, an additional stage, exhibition and conference facilities.
"The contrast between city and nature are united in the building design where the rectangular frame structure and the organic, curved roof merge into each other. The roof arouses associations of an animal's back. It creates a distinctive entrance to the zoo and stands out as part of the city skyline", says architect Troels Troelsen, Henning Larsen Architects. The building will be a large theatre in itself. Viewed from the city, it opens up as a magic window towards the natural wildlife in the zoo – while the city is staged as a large urban universe viewed from the zoo."
Emmen Theatre and Zoo incorporates the surrounding outdoor spaces in a unifying scenography: The large new urban square; the landscape element, introducing the zoological park; the roof landscape, providing visitors with the opportunity to take a break from the noise and activity of the city.
The building design as a large stage structure allows the theatre to stage many different activities. The walls can be moved, and it is possible to open up the small stages and thus create new outdoor stages.The integration of daylight, geometry and flexibility in the building reduces the energy consumption without use of technology. The design is energy-efficient in itself and forms an important part of the sustainability concept of the building. The jury assessed the five participants on the basis of aesthetics, functionality, sustainability, cost-efficiency and collaboration strategy. The team of Henning Larsen Architects and Van den Berg Groep achieved maximum points in all five categories.
Emmen Theatre is expected to be inaugurated in 2015.