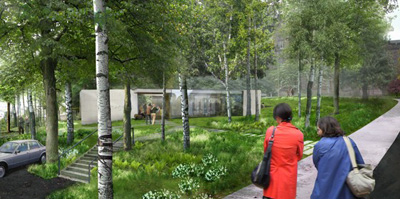 Project: Maggie's Centre Gartnavel
Designed by OMA
Location: Glasgow, Scotland
Website: www.oma.eu
Ground will be broken today for Maggie's Centre Gartnavel, a facility in Glasgow providing emotional and practical support for people living with cancer, their families and friends. Designed by OMA, the building, which is located on the grounds of Gartnavel hospital and close to the Beatson West of Scotland Cancer Centre, is one of several Maggie's Centres in the UK and part of a pioneering project using thoughtful architecture and innovative spaces as tools for solace and healing.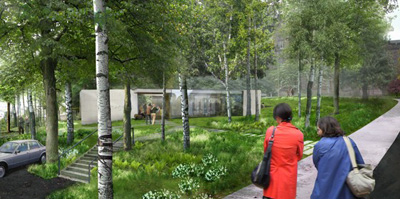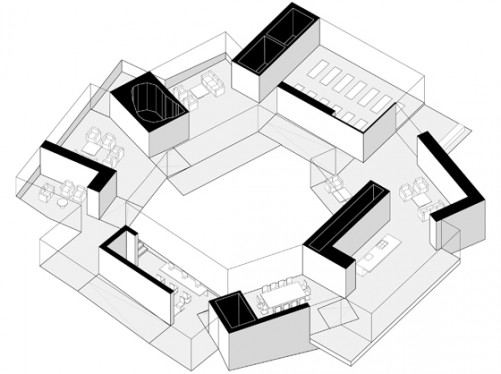 The aim of a Maggie's Centre is to provide an environment of practical and emotional support for people with cancer, their families and friends. Since the opening of the first Maggie's Centre in Edinburgh in 1996, the Maggie's Cancer Caring Centres foundation has grown substantially, commissioning and developing a series of innovative buildings designed by world class architects. While contemporary architecture has a reputation, deservedly or not, for being at times cold or alienating, the goal of each Maggie's Centre – whether in Glasgow, London, or Hong Kong – is to provide a space where people feel at home and cared for, a space that is warm, receptive, and welcoming.
Partners in charge: Rem Koolhaas, Ellen van Loon
Associate in charge: Richard Hollington III
Team: Atsuo Arii, Josh Beck, Alexander Giarlis, Stephen Hodgson, Takuya Hosokai, Maria-Chiara Piccinelli, Koen Stockbroekx