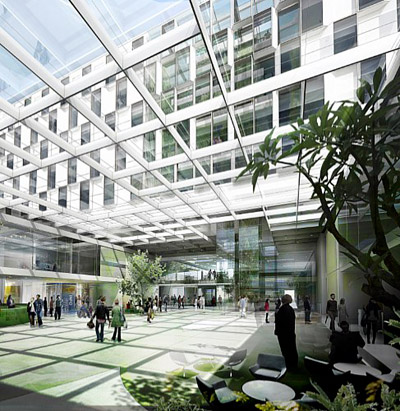 Project: Kolding Hospital Extension
Location: Denmark
Status: Completion 2014
Designed by Schmidt Hammer Lassen Architects
Website: www.shl.dk
Denmark based firm Schmidt Hammer Lassen Architects won the competition to design the new master plan and extension of Kolding Hospital in Denmark. This 32,000 m2 project will focus on building an extension of emergency and bed ward alongside a new main entrance designed in collaboration with Balsley, GBL, Niras and CREO. For more images and architects description continue after the jump: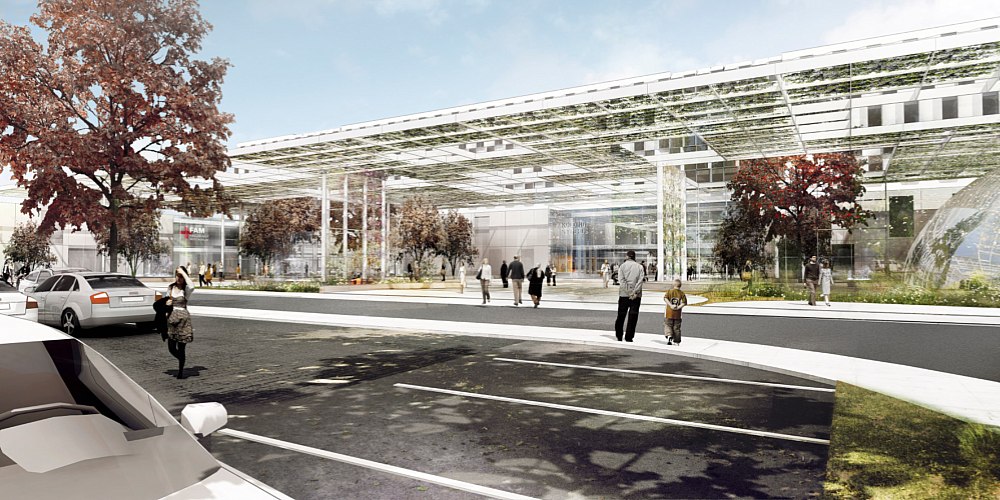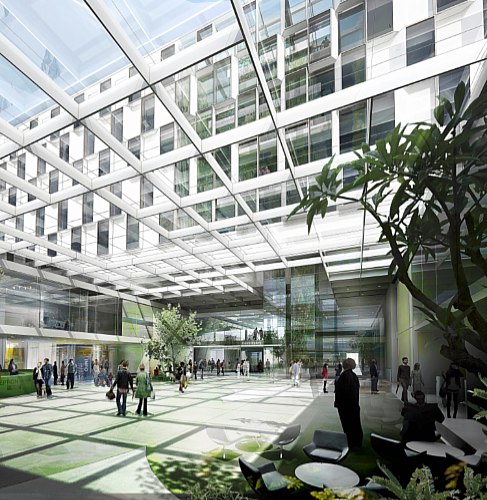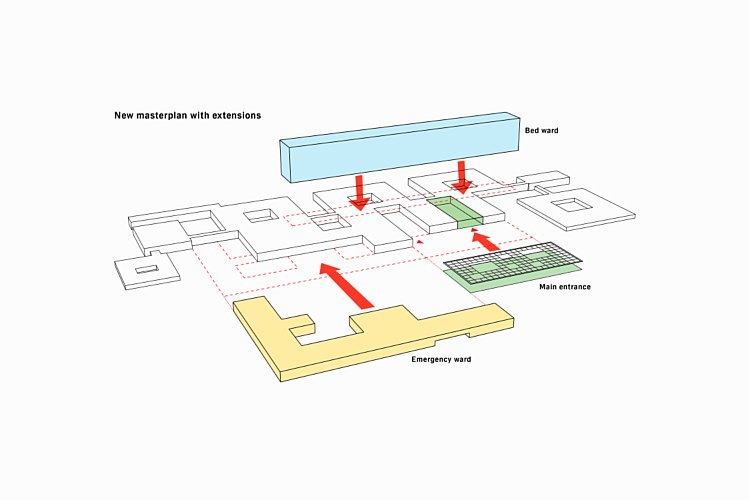 "The ambition is to create a complete hospital masterplan with a brand new identity," said Kim Holst Jensen, Partner at schmidt hammer lassen architects.

Based on a careful analysis of the surrounding landscape, the existing buildings and the infrastructural conditions, the new design relocates the main entrance to the west of the existing hospital. By relocating the main entrance the hospital gets a whole new identity, and the main entrance becomes visible and clear to patients and relatives. At the same time the internal flow of the hospital is maintained and reinforced, while the entire hospital will be perceived as a complete structure where buildings and the nearby surroundings complement each other.

"The masterplan emphasises the potential of the landscape of Kolding River Valley by continuing the orthogonal building structure while allowing the nature and greenery to penetrate the buildings," explained Kasper Frandsen, Associate Partner at schmidt hammer lassen architects. "By situating the new bed ward on top of the existing building, we take full advantage of the beautiful view of the surrounding forest, and we outline the future developments of the hospital."

At schmidt hammer lassen architects architecture is first and foremost designed for humans. By focusing on sensuality and presence, and with respect for the systems and the structures every hospital consists of, the ambition is to create architectural solutions that meet the needs of patients, relatives and staff while maintaining focus on human beings.

"Our architectural practice is new to the hospital sector, which may prove to be an advantage", said Partner Kim Holst Jensen. He continues: "We have entered this new field of practice with a great deal of respect and curiosity. In a winning collaboration with the rest of the team, this proposal shows that our architectural ambitions and our holistic approach also have an eligibility in relation to hospitals."
Though Kolding Hospital is the first hospital project for schmidt hammer lassen architects the practice is pursuing other possibilities in the field. Currently, the practice is finishing another hospital competition with a proposal for the new Herlev Hospital.
The extension of Kolding Hospital has a construction sum of approx € 77 million and is expected to be completed in 2014.
Architect: schmidt hammer lassen architects, CREO
Full-service consultant: NIRAS
Engineer: NIRAS, Balslev
Landscape architect: GBL
Client: Region Syddanmark
Area: 32,000 m2 new built
Construction sum: € 77 million excl. VAT
Competition: 2010, 1st prize in restricted advisor competition