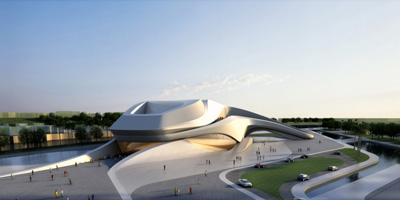 Project: Rabat Grand Theatre
Location: Rabat Morocco
Designed by Zaha Hadid
Website: www.zaha-hadid.com
With a dedicated land area of 47 000 sqm and a gross floor area of 27 000 sqm, the Rabat Grand Theatre is a cultural venue of the highest standards. It will include a 2,050-seat theatre, a smaller 520-seat theatre, creative studios and a fully-equipped outdoor amphitheatre with a capacity of up to 7,000 people.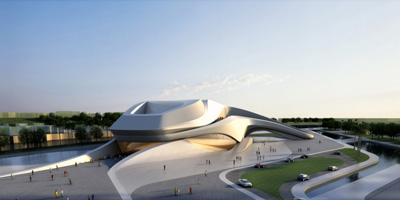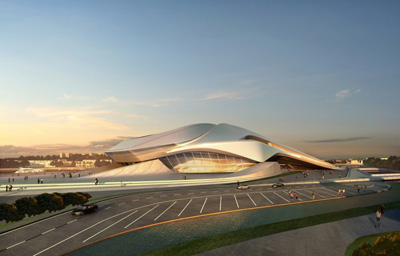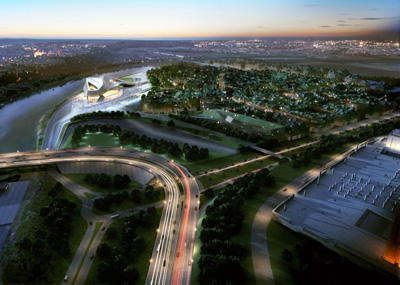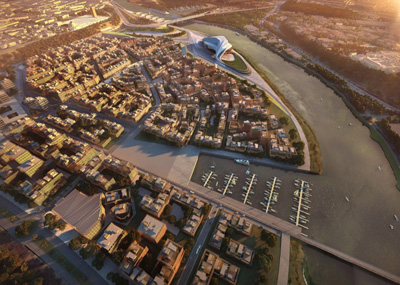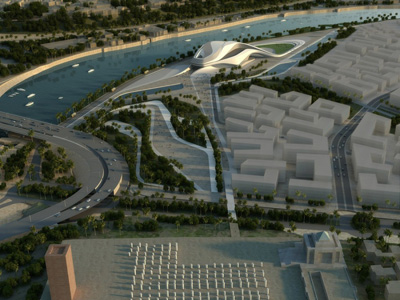 Zaha Hadid and Lemghari Essakl, Managing Director of The Bouregreg Valley Development Agency signed an agreement for the architectural design of the Rabat Grand Theatre at a ceremony held in Rabat on November 5. During the event, Mr. Essakl also signed the project financing agreement with Mr. Salaheddine Mezouar, Moroccan Minister of Economy & Finance, Mr. Taieb Cherkaoui, Minister of the Interior, and Mr. Abdelouahed Kabbaj, Chairman of the Executive Board of the Hassan II Fund for Economic & Social Development.
The cost of the project is estimated at 1.35 Billion Moroccan Dirham (£100 Million).
The Grand Theatre will be located in the Bouregreg Valley, a 6,000 ha area in the heart of the Moroccan capital, home to one of the largest developments in the country. By the end of 2014, the valley will host a wide range of residential, commercial, leisure and hospitality complexes, turning Rabat into one of the most attractive destinations of the Mediterranean area. With its dynamic, innovative design and cutting-edge infrastructure, the Rabat Grand Theatre will be a major landmark in the region.
"I am delighted to be building the Grand Theatre in Rabat", said Zaha Hadid. "Morocco's unique musical traditions and rich cultural history in the performing arts are renowned throughout the world. I am honoured to be part of the cultural development of the nation's capital." – from Zaha Hadid Architects