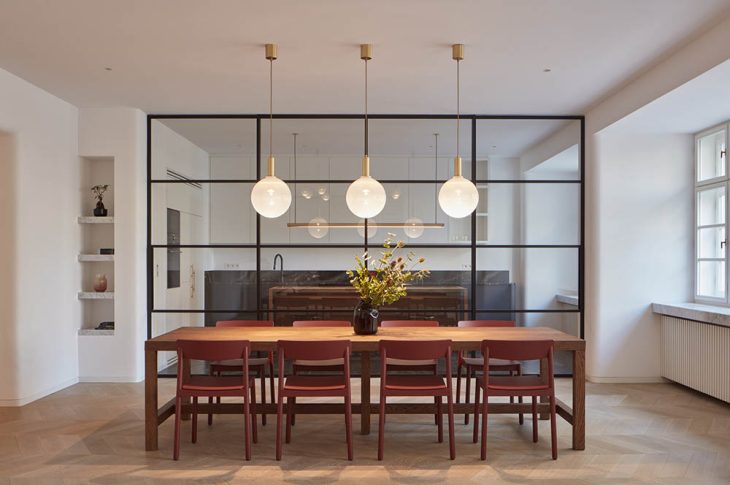 Modern living has massively shifted our ways of organizing our home in the past two decades. With accessibility of "fast furniture" millennials are today accumulating furniture at a much faster pace than previous generations. Yet most millennials today do not own a home, a paradox of today's modern living.
ARCHISCENE Furniture Editor investigates the changes in our relation to buying furniture and the rapidly growing usage of furniture repositories.
Furniture In Households Today
Most of the furniture in today's households comes from 'fast furniture' brands such as IKEA. The business models launched by the Swedish company have in the recent decade shaped numerous companies around the globe. Thus the furniture became cheaper and much more accessible.
More millennials today are renters simply because they have to. Renting unfurnished homes and apartment units is often much more affordable. Additionally today's renters prefer to have no liability when it comes to the use of furniture in a rented home. Renting is a reality for most of today's renters, according to data one in 5 renters today have no illusion of ever renting a home. In fact today's renter has a dystopian view giving up on all hope of ever owning a home. That said, renters are also frequently moving, security is often not guaranteed with rapidly growing expenses in metropolitan areas around the globe. Thus renters frequently move from larger to smaller units, often relying on furniture storage as a necessity.
The Accessibility and Benefits of Furniture Storage
A furniture repository allows you to store excess furniture while moving, but also if you are looking into changing home layout or decluttering. Often you will prefer to preserve your old furniture for re-use, to sell at a later date or for sentimental reasons.
Growing families also prefer to preserve their kids' furniture, for a later use by their younger children. Furniture storage can also house toys and clothes with a sentimental value to you and your home.
Furniture As A Trend
Global furniture giants such as IKEA have changed the landscape of the furniture industry in the past two decades. Many businesses alike are now operating around the globe, producing self-assembly light and affordable furniture. This allows us to often change the furniture in our homes. Furthermore just like the fast fashion industry, the fast furniture industry also relies on trends. The age of interior design and décor influencers and magazines has led into an explosion of interest in designer furniture.
Today's home owners are far more likely to change their furniture. But would also prefer to save the furniture pieces, in such cases furniture storage comes useful. Today, furniture is often viewed as a piece of clothing. Retailers such as the Spanish Company Inditex owned Zara Home are releasing new furniture and décor pieces in multiple seasonal drops. Copying the highly successful business model from their furniture stores. This constant flow and enticement with new furniture pieces leads to excessive purchasing of the same.
Expensive Furniture
Furniture is also considered an investment piece. Designer furniture pieces even decades later prove not only to lose but to gain in value. Such is the story of Bauhaus furniture, a great example is the Wassily Chair by legendary Bauhaus Designer Marcel Breuer. Today the chair is in a higher demand, treated as a collector piece; it ranges from two-thousand American dollars and more as a vintage piece. New designer furniture pieces with no loss in value are in fact proving to be more effective than savings. Chairs and design lamps are especially in demand, even better if designed by a famous designer!
Minimal Living
Trend of minimal living naturally followed as a reaction to the excessive consumption our society is part of. Thus many prefer minimally decorated homes, however this also requires decluttering. A furniture storage comes as useful, allowing you to constantly change and declutter your living space. Furthermore a furniture repository is often a secure place to store even more expensive items and furniture pieces.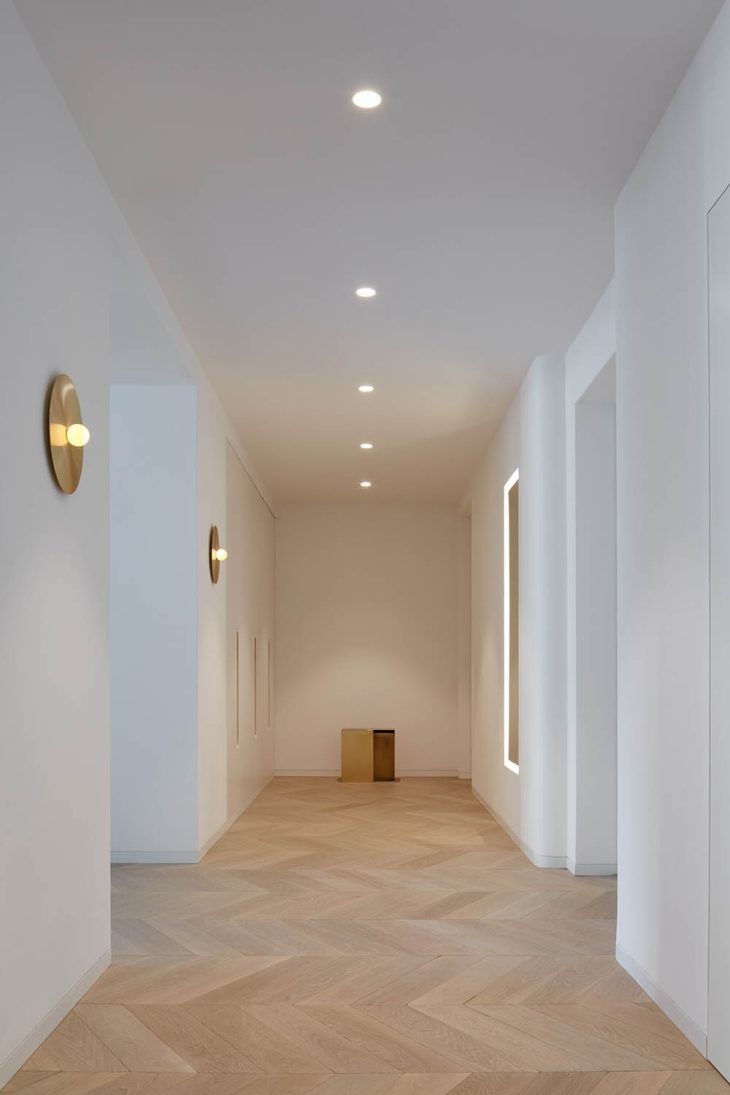 With the rapidly changing modern living furniture storage businesses are certainly to thrive, but also the competition between the same is to allow much more affordable rental of the same. Thus furniture storage becomes rapidly an integral part of our own home.
All images above from 077 Residence designed by Lenka Míková architekti – see more.