Taeg Nishimoto designed this striking outdoor/indoor side table made out of cast concrete. Take a look at the complete story after the jump.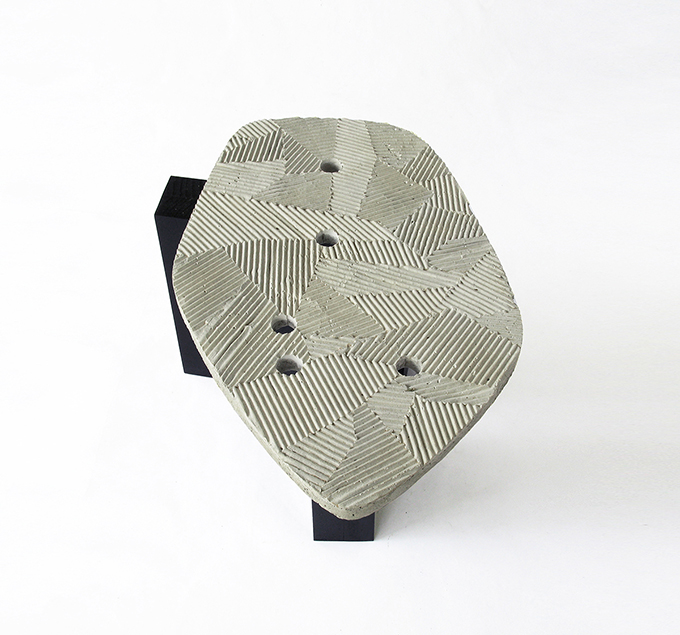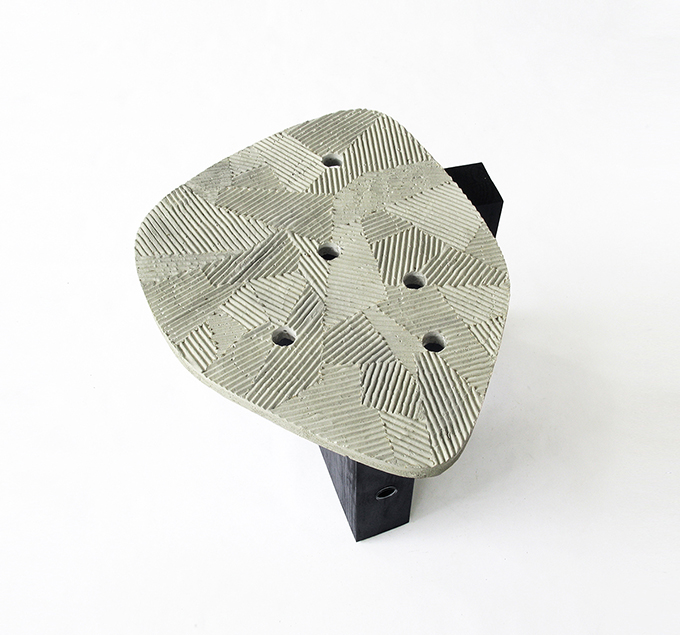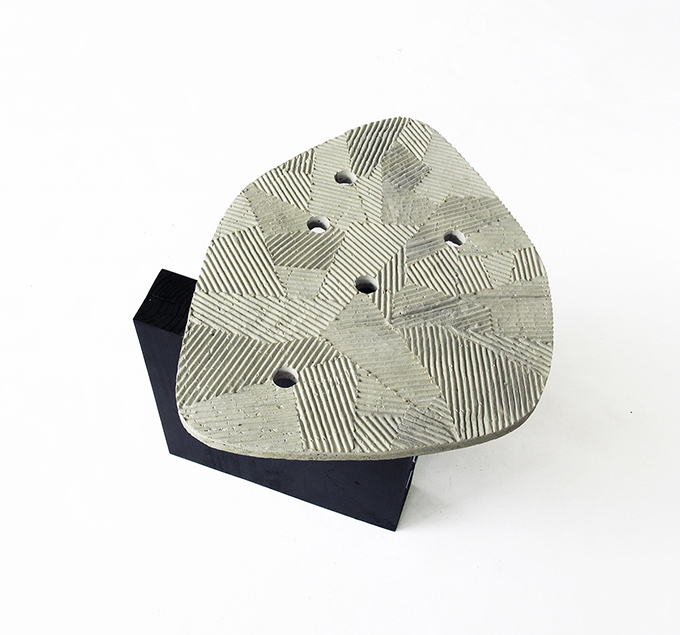 FURROW is a prototype of outdoor/indoor side table made of cast concrete for the top, using the corrugated cardboard roll as the mold for the surface texture. It is an exploration of heightening the sense of space on the surface of a small table.
In Zen garden, the sand on the ground is scored with parallel lines pattern around the carefully positioned stones or trees, evoking the image of islands amidst the vast body of water around them. The contrast between the abstract lines of sand and the aged, miniaturized and yet hyper-real presence of stones and trees create the timeless and space boundary defying world within the garden.
The randomly laid out geometric pattern on the surface of FURROW tries to capture that sensibility. The holes on the surface are for the glass tubes to go in. These glass tubes suspended from the surface hold water, which can hold cut flowers, small plants, and perhaps a small branch from a tree, enhancing the microcosmic sense of landscape to the space on the tabletop.
The profile shapes of the tabletop were adapted from the microscopic image of plant cell structure. As the plant cells grow indefinitely, these prototype tables can be arranged next to each other, creating larger surface areas. Throughout the course of the day, wherever the table is placed, as the source of the light moves, i.e. sunlight or other lighting, or the different directions from which you look at, the appearance of the shadowed pattern changes giving the unique visual impressions of the surface.
The mold for casting concrete for the tabletop was laid out with randomly oriented corrugated cardboard at the bottom. It was also provided with 25mm diameter holes for the glass tubes to go in. Casting the concrete was done in two layers; first with fast drying concrete without aggregate for the better capturing the detail of the corrugated pattern, and before this first layer was cured the less liquid state of concrete with aggregate on top for the integrity of the top.
The random patterning of corrugated cardboard in the layout process was done without too much precision, which gives the concrete surface more spontaneous texture rather than the machine-made homogeneity. The corrugated cardboard was washed off from the surface when the concrete cured.
The support of the table is made of laminated white pine lumber with black stain finish. The two blocks of support also have holes that store the glass tubes when they are not in use.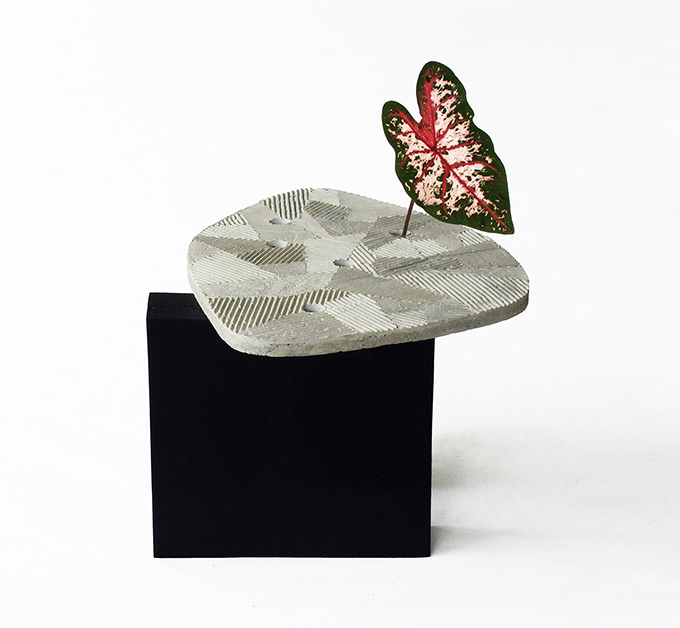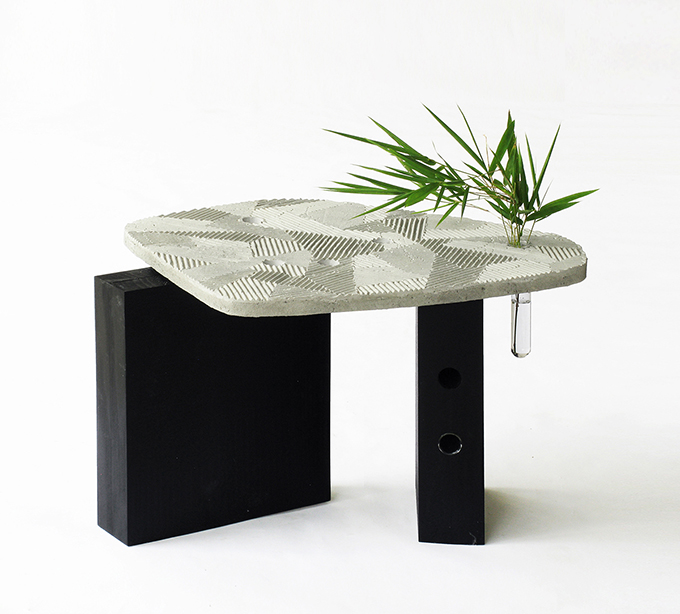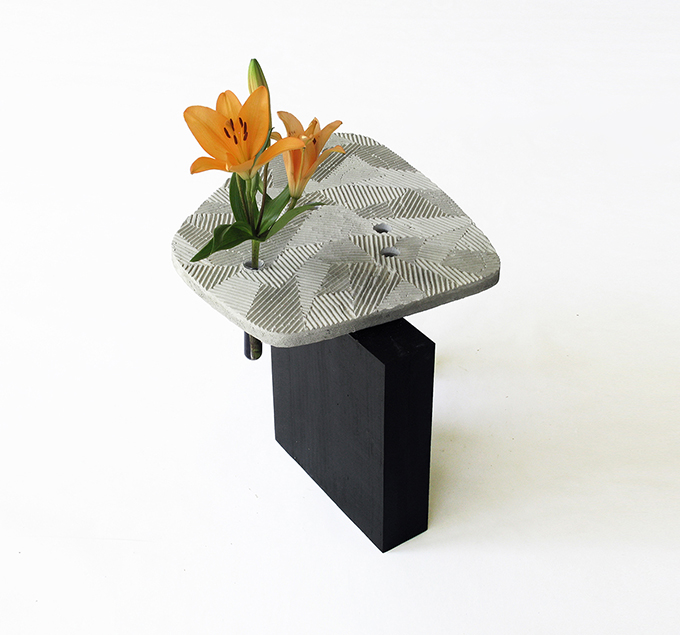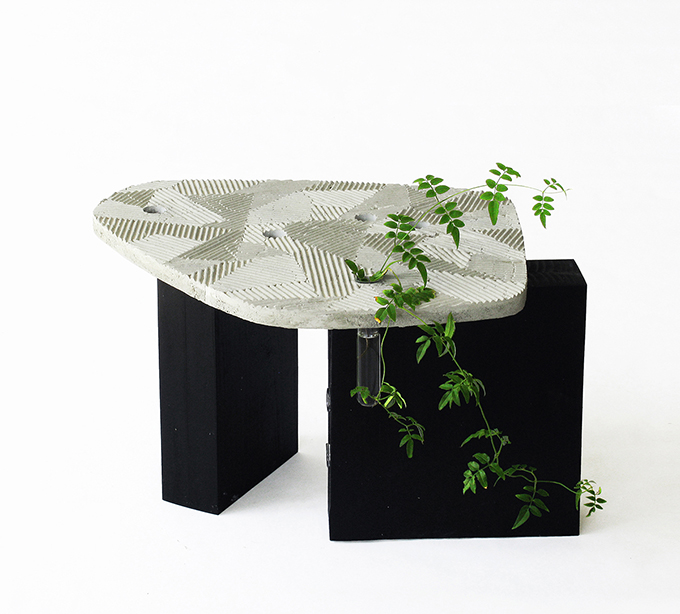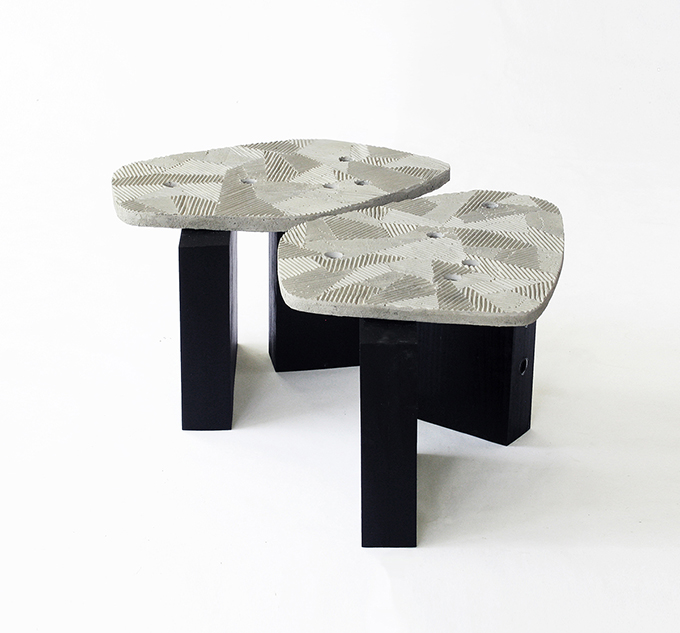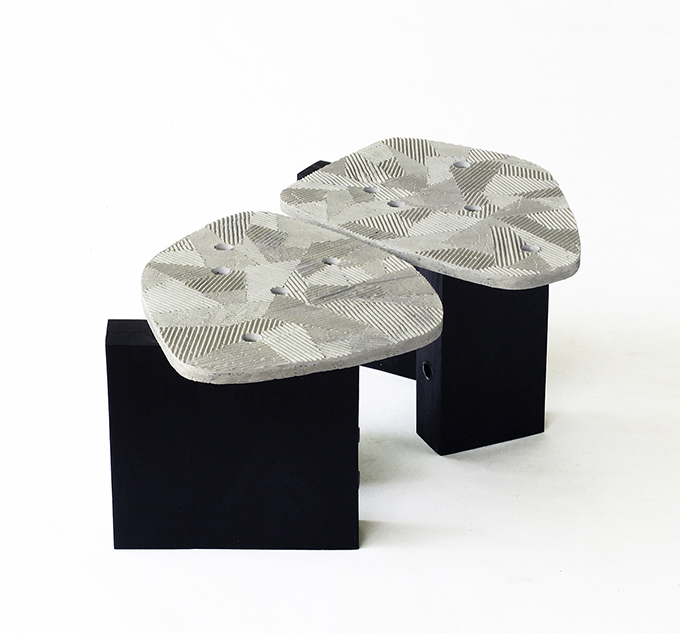 Each table is about 45cm x 55cm and 35cm tall.
Discover more designs by Taeg Nishimoto