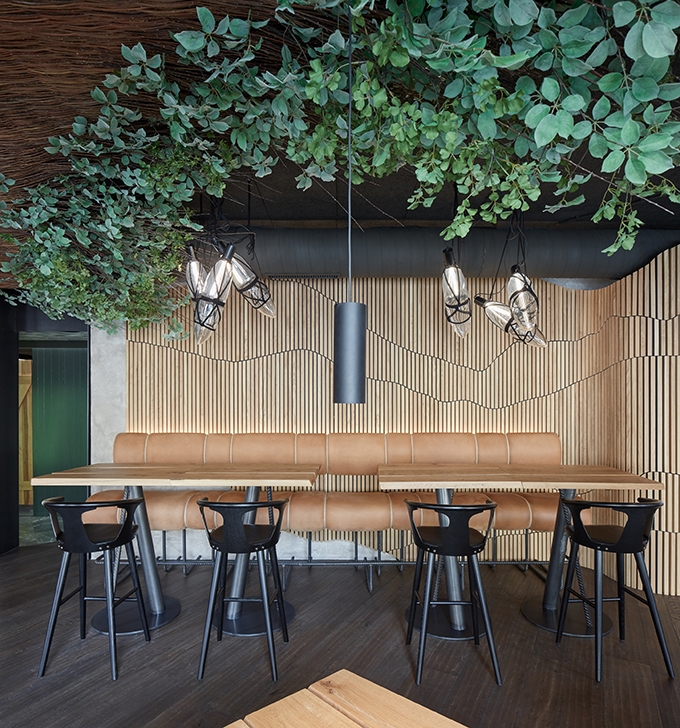 When you are setting up a restaurant, there are loads of things that you need to think about. The restaurant business looks pretty amazing from afar. You can mix business and creativity and enjoy high profit margins. However, running a restaurant can be really challenging. The food business is fickle, you need to stay on top of your game in order to stay in business. A restaurant needs to do more than just offer good food in order to keep its customers around. It needs to be able to sell an entire package that includes ambiance, memorable experiences, and good food.
As a restaurant owner, you should pay attention to the furniture that you buy for your seating area. This is due to the fact that your restaurant tables are going to play a major role in determining what sort of experience will you be selling to your customers. Good furniture can help make your restaurant look and feel good. This in turn can help you with customer retention. But this is not all that furniture can do. Your restaurant tables and chairs are an important investment, almost as important as your kitchen utensils.
Read more after the jump:
Why is Restaurant Furniture Important?
Like we mentioned just now, a restaurant needs to offer more than just food in order to be successful. Ambiance is a really important element, and your furniture plays a big role in helping you set your ambiance. The style of your furniture, the material it is made from, how comfortable it is, all of this comes together to determine how your customer will perceive your restaurant.
Whenever a customer enters your establishment, they spend the majority of their time in the seating area. They spend most of their time interacting with your chairs and tables. Subconsciously, customers end up gauging your restaurant based on how your seating area looks and feels. If your furniture is dirty or scuffed, or it creaks whenever someone uses it, your restaurant is going to feel cheap to your customers. Good quality furniture will reflect that your restaurant values quality.
Another reason why restaurant furniture is important is the fact that it has an impact on your customer turnover time. Different kinds of restaurants want different kinds of turnover times. Some restaurants, such as fine dining places, want their customers to sit for longer periods of time since a quality ambiance is part of their experience. Meanwhile, places such as cafes or fast-food restaurants would want customers to sit for shorter periods of time since they want more traffic. The shape and comfort level of your furniture can be used to control how long you want customers to stay in your restaurant.
How Much Should You Invest in Your Restaurant Tables?
Your restaurant tables can cost you a princely sum of money. Restaurant furniture is often expensive since it is designed to be extra durable. Stronger materials are used and more long-lasting construction techniques are employed in order to keep this furniture safe from wear and tear. Fortunately, restaurant furniture doesn't come in only one flavor. There are loads of material and design choices that you can pick from. If you are going for tables made from veneer or laminate, you will not have to spend as much money as you would on tables made from solid wood.
It's important to keep in mind that you shouldn't decide your material based on your budget. The material used to make your furniture determines the overall look and feel of your restaurant. If you're setting up a fine dining restaurant, aluminium or veneer tables will not have the same impact as tables made from wood.
When preparing a budget for your restaurant, you should set aside a decent amount of money for your furniture. You can try managing your costs by saving money on things that aren't as important as your seating area. You can try saving money on décor items since they aren't something that most people focus on.
A great way to save money can be to hunt for used restaurant furniture. You'd be surprised by how frequently food businesses shut down. With a bit of searching, you may find someone selling restaurant furniture that hasn't seen a lot of use. You can end up saving a significant amount of money this way. Just make sure that you double-check the furniture that you buy. You don't want to end up with second hand furniture that has been damaged or worn out.
Should You Buy Regular Furniture?
If you compare the cost of restaurant furniture with regular furniture, it becomes obvious that regular furniture is far cheaper. This leads many people to consider buying regular furniture for their restaurant's seating area. While this sounds like a good idea, you should really avoid doing this. Regular furniture simply is not made to withstand the level of heavy usage that commercial furniture can take. You may feel like your saving money by buying regular furniture, but having to replace and repair it on a frequent basis will make this furniture a lot more expensive in the long run.
Also, since regular furniture is not made for heavy duty use, it is more prone to breaking. The last thing you want is that your tables or chairs break while a customer is seated on them. This could lead to an incident that can be very bad for your business.
Conclusion
Restaurant tables are an important investment that you should never cheap out on. You should explore your options and figure out how can you fit their expense into your budget. Once you get quality furniture for your restaurant, it will help make your establishment look good in the long run. You will be able to provide customers with a better ambiance and a dining experience that will increase the chances of them wanting to come back.
Taking your time to consider what kinds of furniture you want can help you out in the long run.
All images: STK Restaurant by Komplits, Photography by © BoysPlayNice