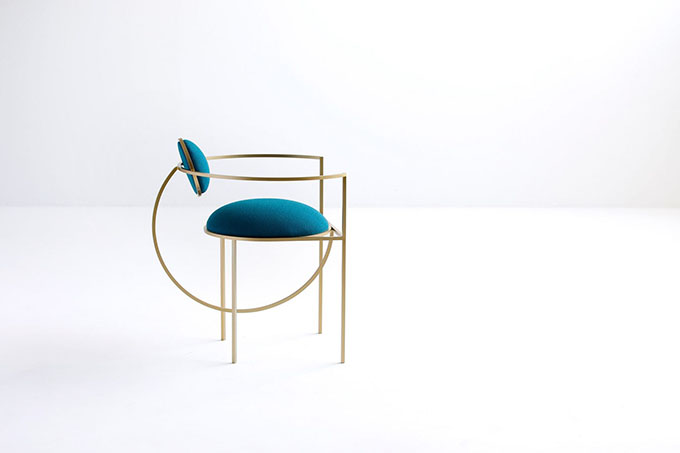 British designer Lara Bohinc designed a celestially inspired furniture collection, titled Since the World is Round, that features three geometrically shaped chairs called Solar, Lunar and Orbit. Take a look at the complete story after the jump.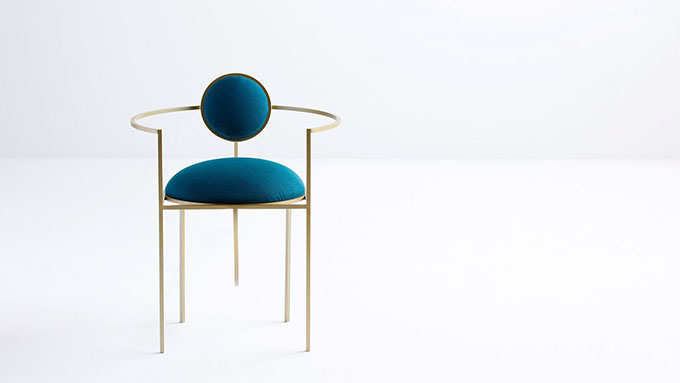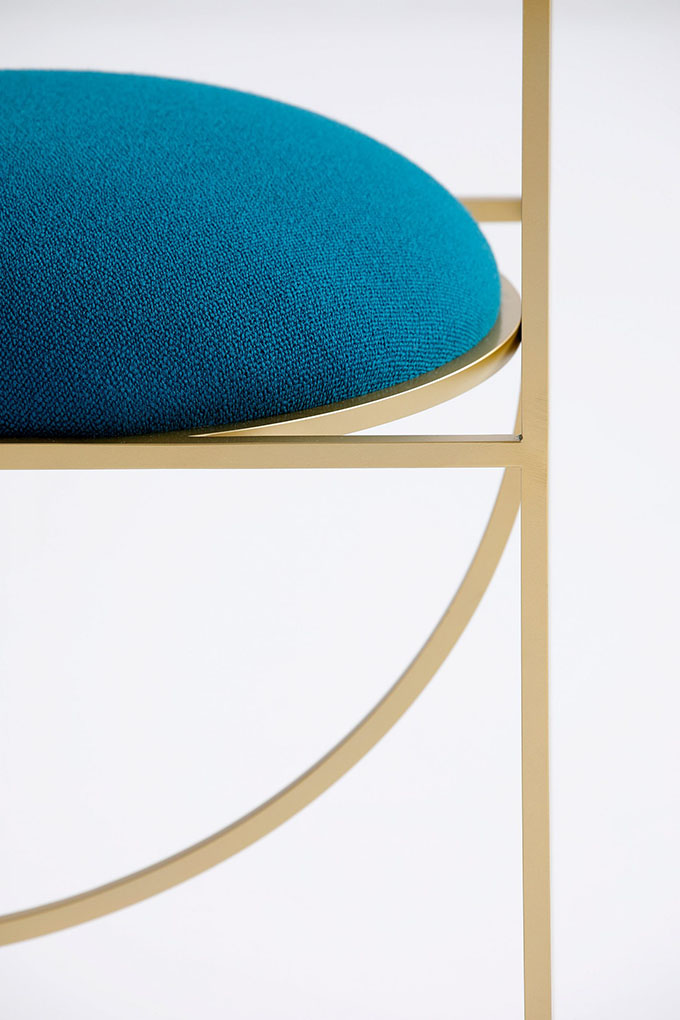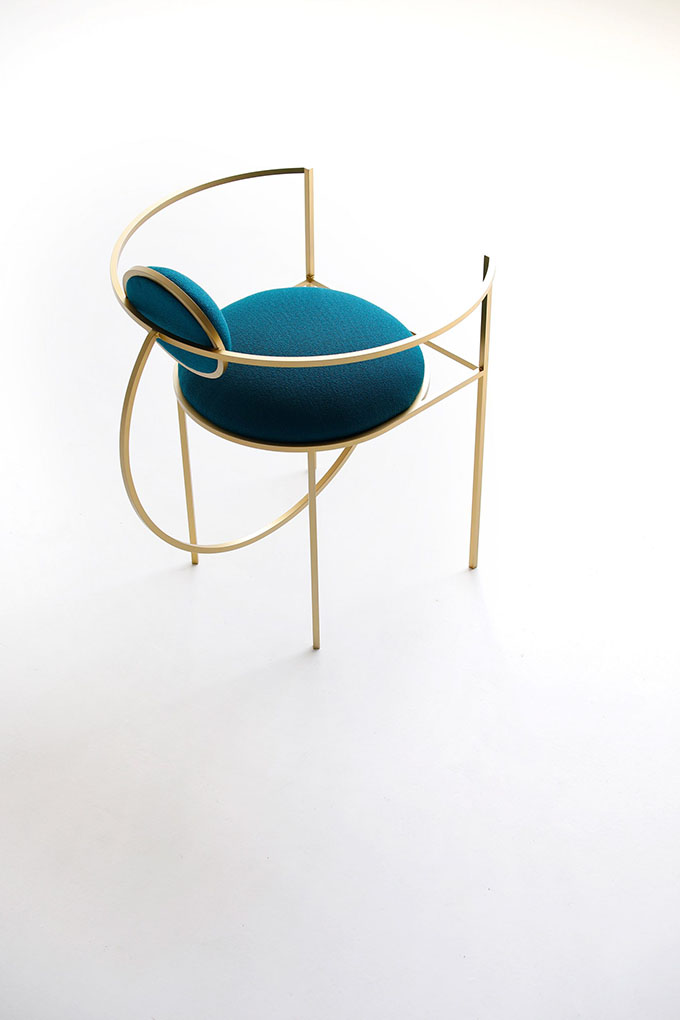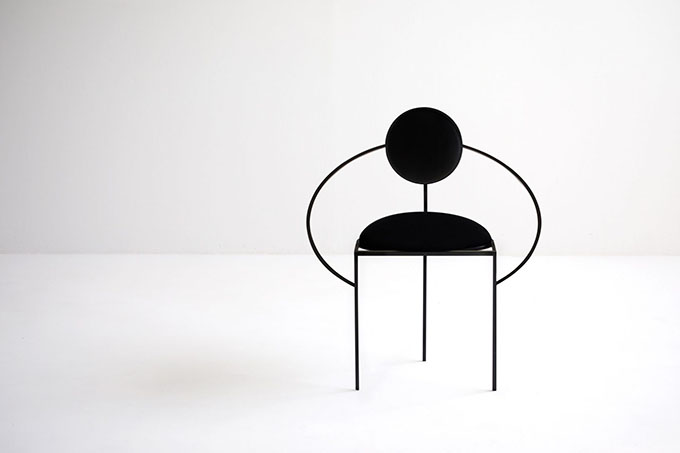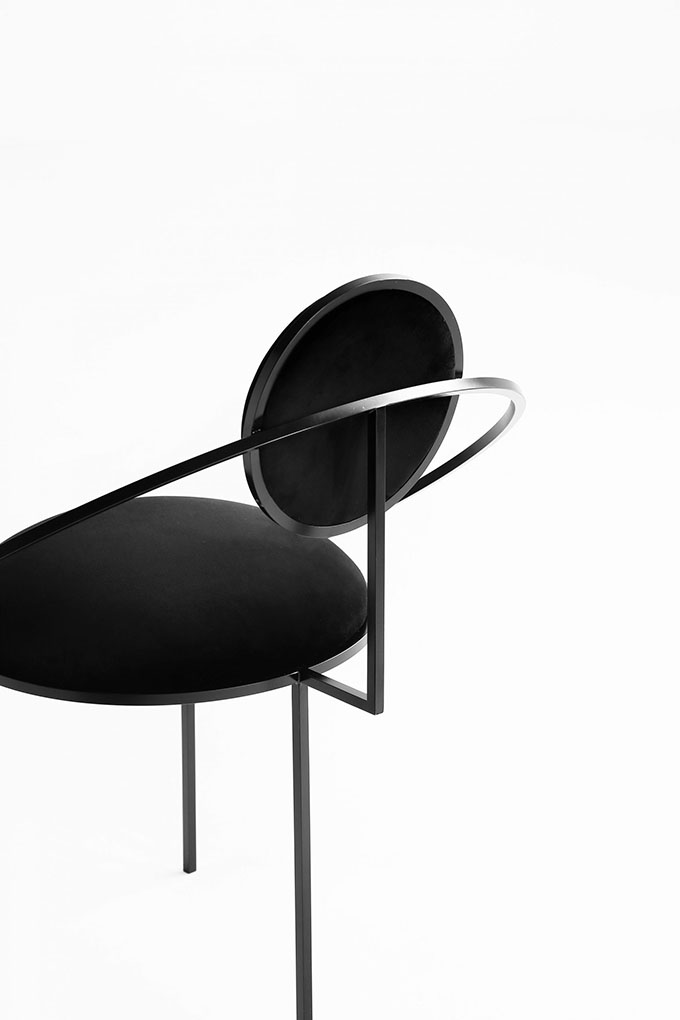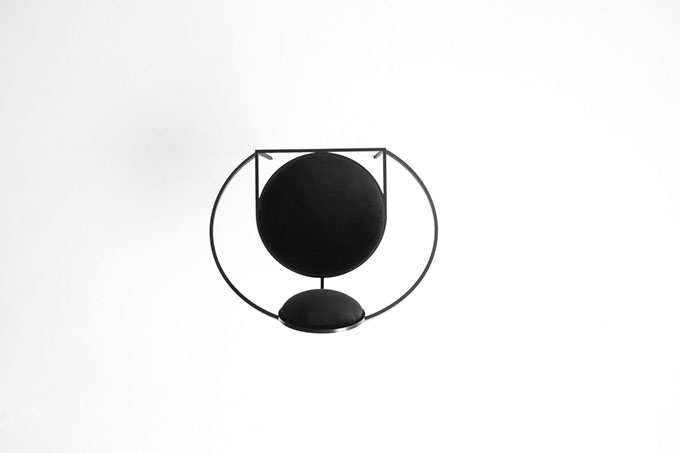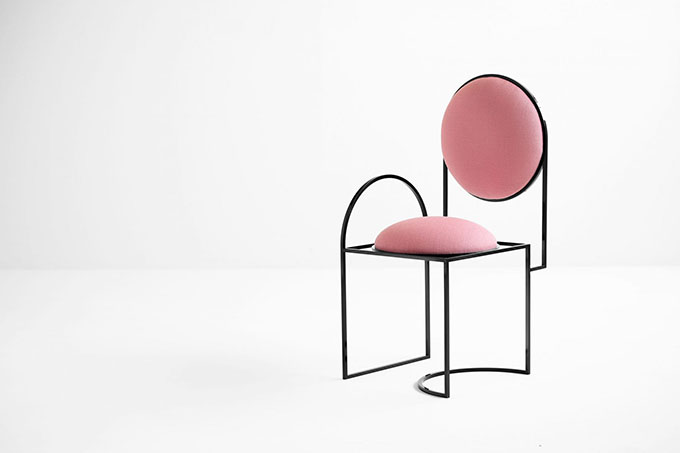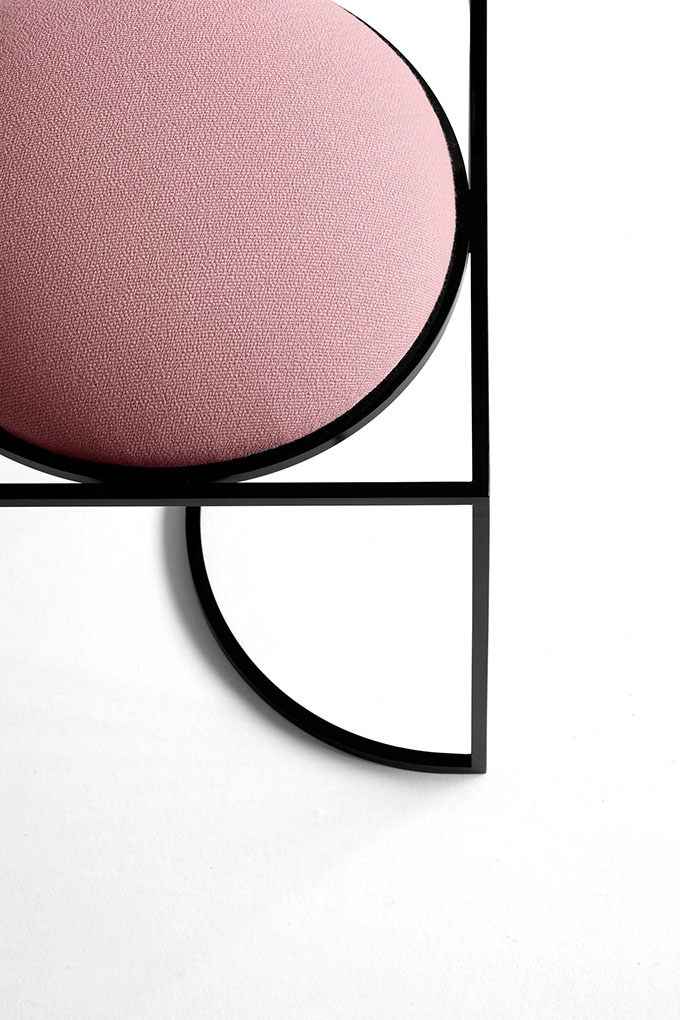 The designer based the lines and shapes of the chairs on the geometric studies of the sphere, the circle and the semi-circle. Each also draws on her fascination with the universe. The Solar chair features an asymmetric frame, with shapes designed to represent the rising and setting of the sun.
The Lunar chair has two encircling crescents as armrests and a smaller circular backrest. Orbit chair has 2 circular armrests that curve around the backrest in support, before arching down to form the front legs.
The upholstered seat represents the moon in orbit, while a single rear leg reinforces the chair's simplicity and provides more space around the space around the seat.
The chairs are constructed using thin square rods of galvanised steel. Seats and backrests are upholstered with Kvadrat wool fabrics in orange, red, pink, petrol and black. Each piece was manufactured in collaboration with London-based gallery Matter of Stuff.
Images are courtesy of Matter of Stuff