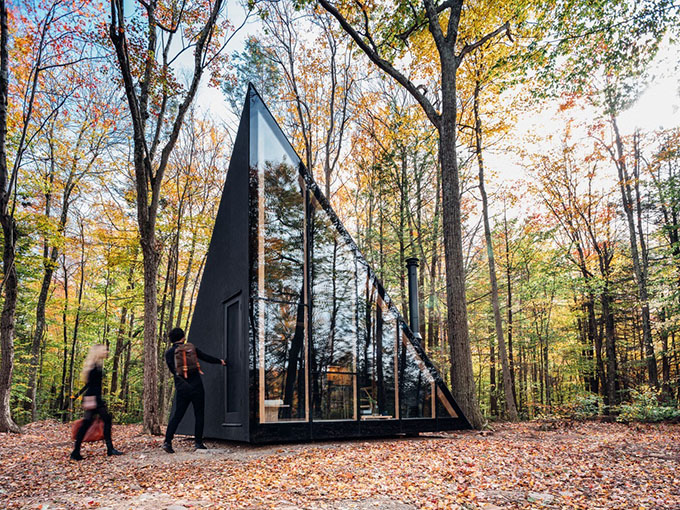 BIG designed this inspiring housing prototype named A45 located in Lanesville, United States, in 2018. Take a look at the complete story after the jump.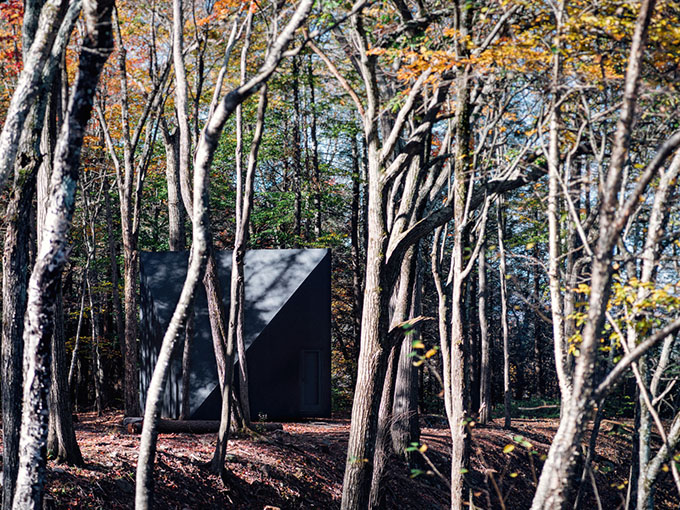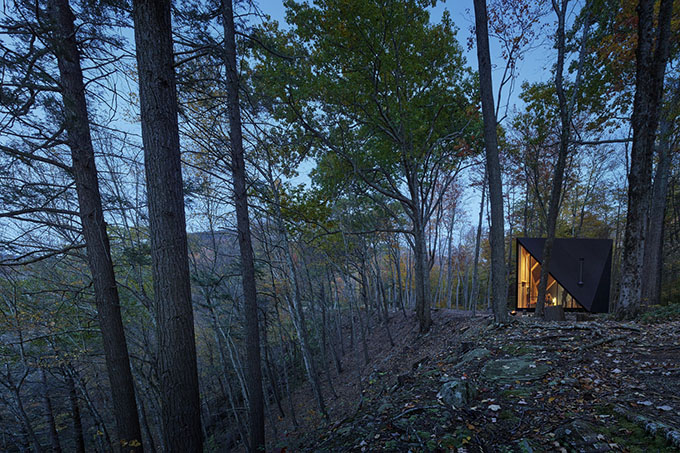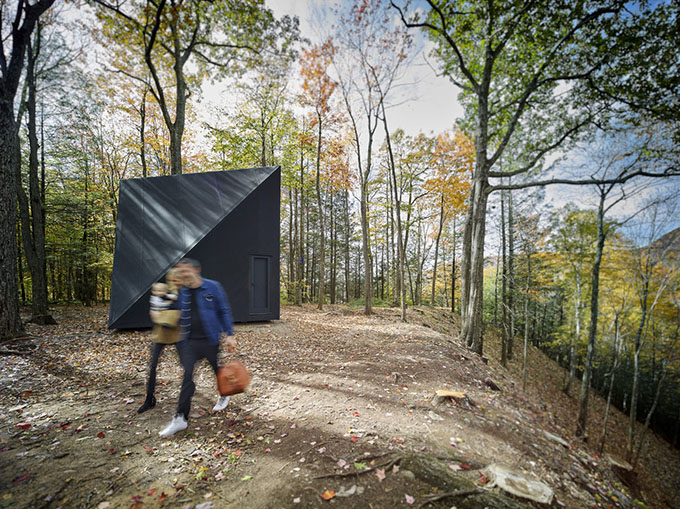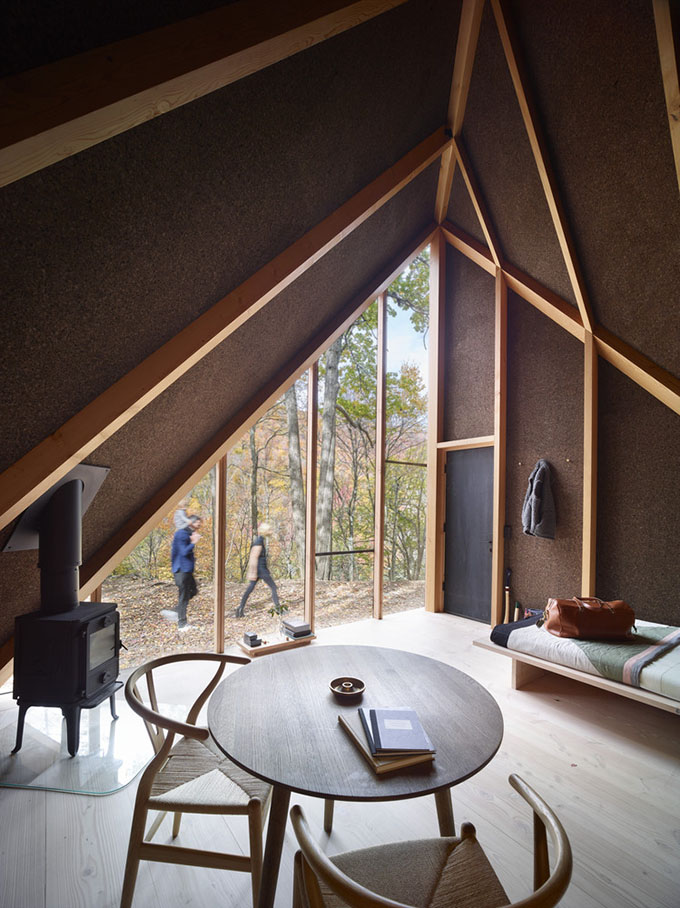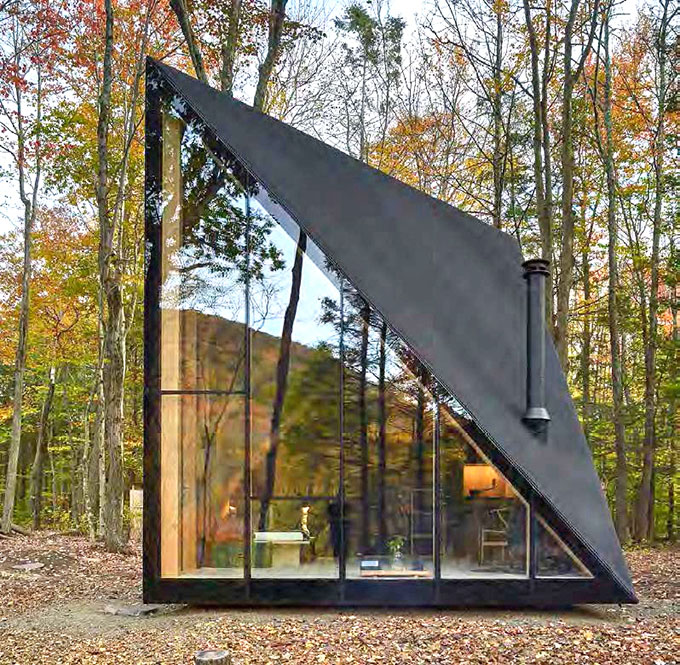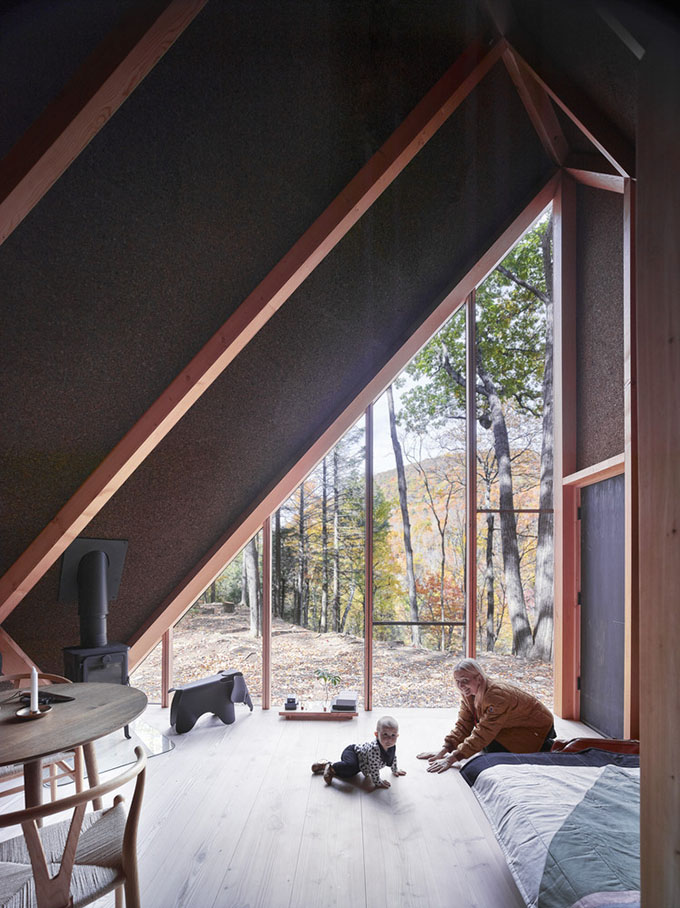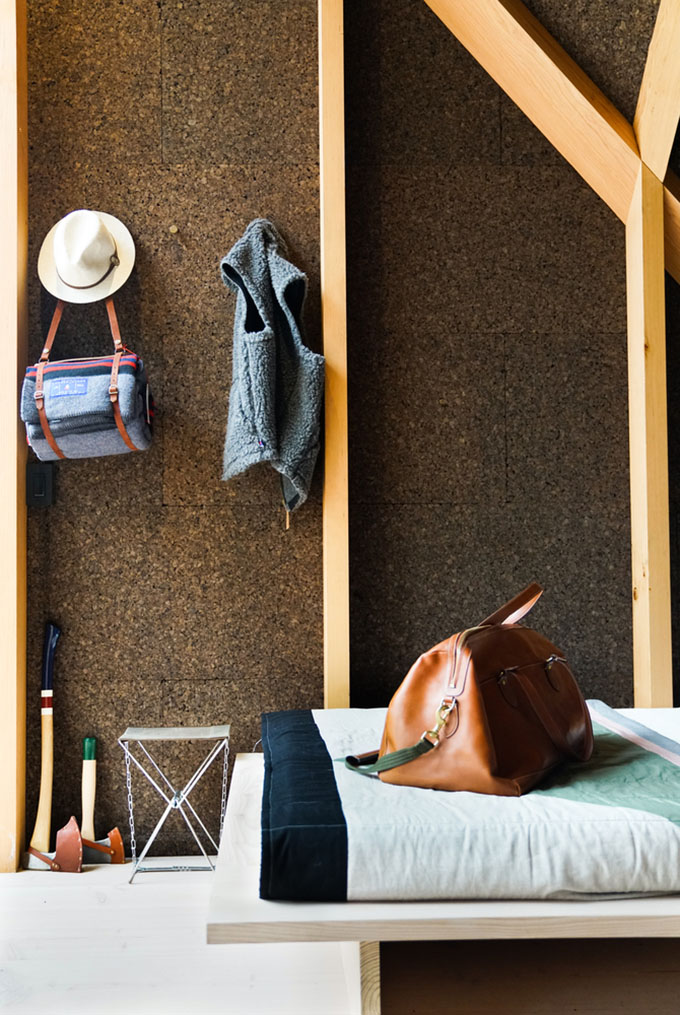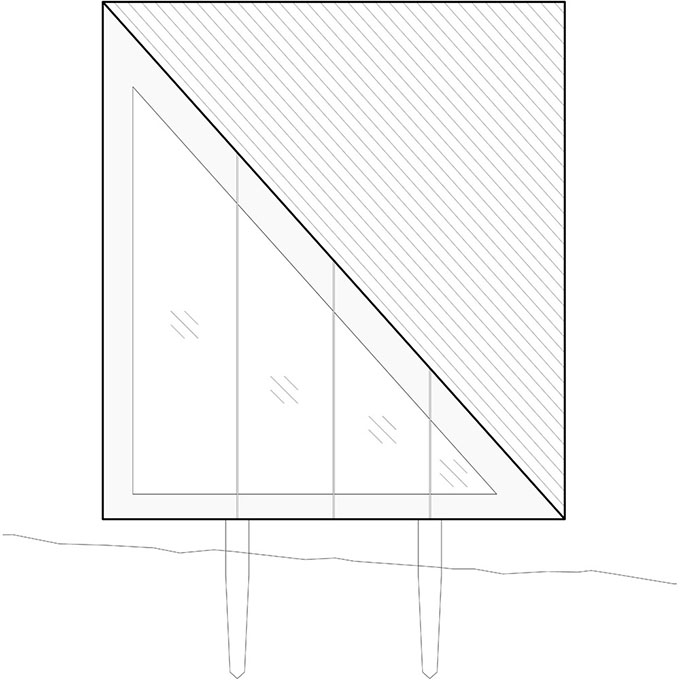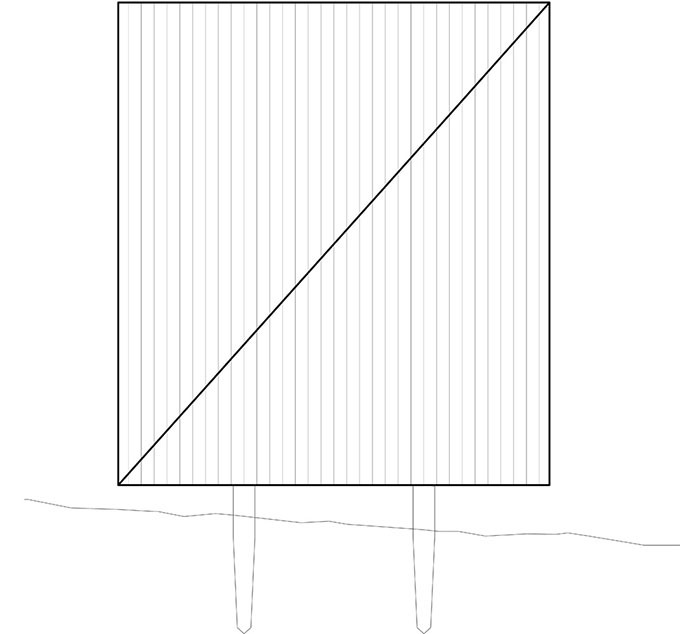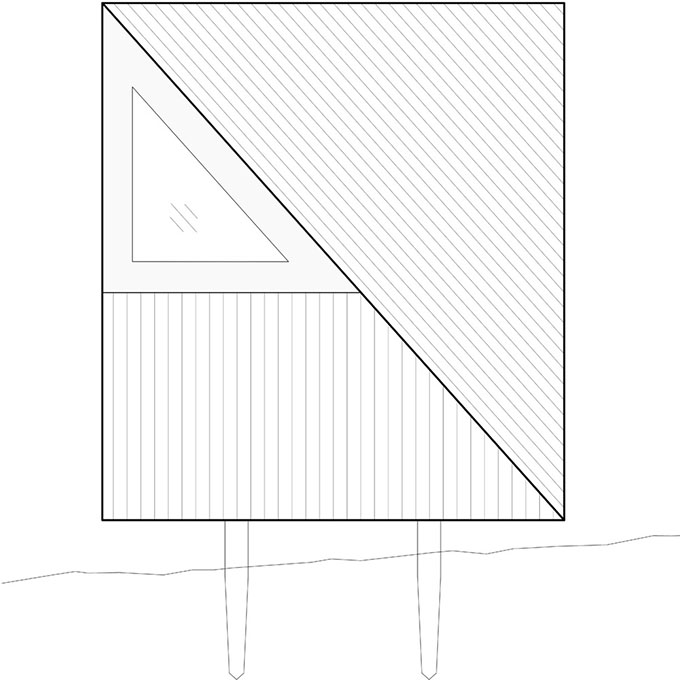 From the architects: A45 is the first prototype constructed in upstate New York and will be customizable inside and out for future home-owners to purchase, tailor and have the tiny house built within 4-6 months in any location, for any purpose. The design evolves from the traditional A-frame cabin, known for its pitched roof and angled walls which allow for easy rain run-off and simple construction.
To maximize the qualities of this classic structure, A45 creates more usable floor area by taking a square base and twisting the roof 45 degrees to raise the tiny home to a soaring 13 ft height. The resulting crystal-like shape gives A45 an ever-changing appearance.
Upon entering, the 180 sqft interior space reflects a minimal Nordic abode prioritized for 'hyggelig' comfort and design. From the exposed timber frame in solid pine, the Douglas Fir floor and customizable space-grade, insulating natural cork walls, A45 brings nature inside. An elegant Morsøe wood-burning fireplace is nestled in one corner while off-the-grid equipment is tucked away in the back. A petite kitchen designed by Københavns Møbelsnedkeri, hand-crafted furniture from Carl Hansen and a bed fitted with Kvadrat fabric designed by Soren Rose Studio are some of the handcrafted Nordic furniture to adorn A45. The bathroom is made of cedar wood with fixtures by VOLA.
A45 is assembled in modules on site and consists of 100% recyclable materials including the timber frame, wall modules, a subfloor and the triangular floor-to-ceiling window featuring seven glass pieces that allow natural daylight to illuminate the interiors. The structure is slightly elevated by four concrete piers to give optimal support and allow homeowners to place their tiny house in even the most remote areas without the use of heavy machinery.
Find more projects by BIG: www.big.dk