Furniture can make a home feel more like a part of you. Good furniture is inviting and functional – it makes your everyday life just a bit more fun and smoother. Finding the right for your space is not always easy and you should spend a bit of time understanding how to select furniture for your home in order to make the most of it. With the following tips, you can do just that and make coming home after a long day at work a bit more special.
Read more after the jump: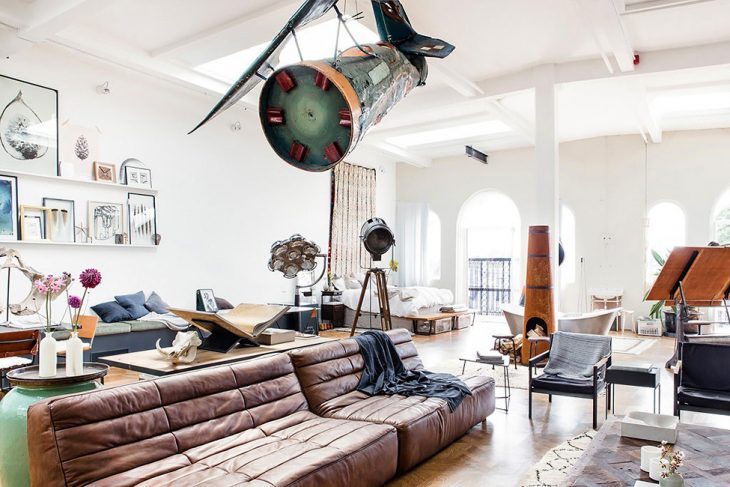 Understand what you need
Decorating can quickly get out of hands when you start looking for beautiful furniture and accessories. You want to add just a one more sofa or include a cabinet there for your bits and bobs. Yet, you shouldn't waste money and precious space on furniture you don't even need. Before you start looking, think carefully what the room is used for and what furniture do you actually need, not just want. What are those pieces that would make the room more functional? Keep your focus on furniture that you need and build on from those essential items later on.
Know your space inside out
You also need to pay attention to your space. First, you need to be aware of the size of the room – measuring the space beforehand is crucial. Furthermore, don't just look at furniture and its measurements and pick it if it fits. Consider how much space the item will actually take. You can do this by using a bit of tape and measuring tape and marking where the furniture would be on the floor. If you know how to scale, you can also make a floor plan and add your chosen furniture to it. This guarantees you find furniture that actually fits to your room in terms of functionality and isn't just shoehorned in the room.
The second point to understand is about the architecture of your room. You want to find furniture that compliments the room and the house's architecture and fits to it perfectly. The room will immediately look more appealing if the pieces fit the architectural elements, such as windows, ceilings and floors.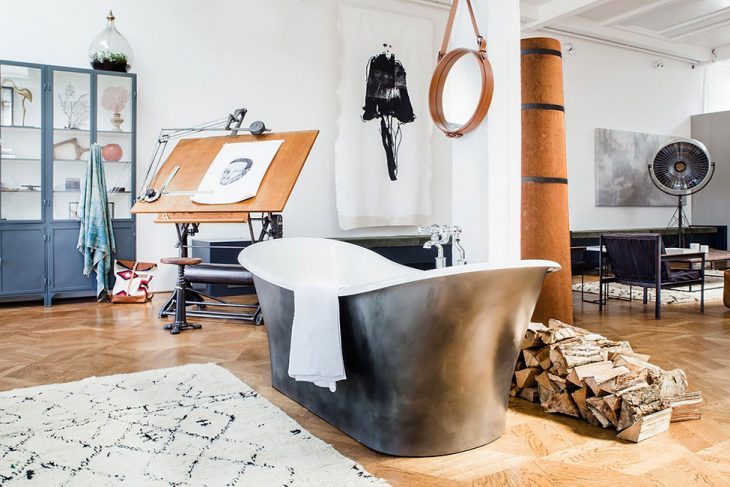 Pick a theme 
Overall, you should definitely consider going with a theme. Your décor might look a bit odd if you have an old Victorian sofa combined with a high-tech and modern bookshelf. A theme can add structure to your space and make each furniture compliment the other pieces.
When you are picking a theme, you want to focus on two things. First, ensure the theme compliments your space's architecture and design. You should also opt for a theme that reflects you. If you are a bohemian person by nature, a cold, modern style might not be your thing. The key to selecting furniture is finding those pieces that make you feel happy. Don't just pick furniture that is popular or trendy, especially if you don't like the look. Your furniture needs to be about things you like, not what is featured on the latest Good Housekeeping.
Get the best value for money
Buying furniture can be expensive, especially if you aren't smart. Remember that good value furniture should last a long time. When it comes to the essentials, such as the bed, the sofa, and the dining table, you want to go for quality. These are the most expensive items anyway and therefore, you want to ensure you don't have to buy a new version in the next year. Quality will pay off in the end. If you want, you can then opt for cheaper pieces with the items that can be changed more easily. This includes items like coffee tables, desks, and bedside tables.
Furthermore, when and where you buy can also help you save money. Take advantage of the sale periods, such as winter and summer sales. Look around for online deals with quality furniture retailers. Leekes vouchers can be found here and these can help you cut down the cost of new furniture.
Consider the materials
You also need to consider the materials when selecting furniture. Certain materials are more durable than others, with different materials adding or lowering the cost of the specific item. In terms of the materials, the key is to consider the function first. If you are picking a sofa for everyday use, you want something durable and preferably in darker colours. While you might find chenille a beautiful fabric, it might not be suitable for heavy use.
Of course, you also need to think about the decorative style you are going for with your chosen materials. If you are looking for the industrial look, then you might want to add a lot of metallic framed furniture, instead of cushiony items.
With the above tips, you can select furniture for your home and ensure it's not only affordable, but also compliments your space. Furniture should be functional and it should make you feel excited to come home – hopefully with the tips, you are able to achieve just that.
Images from The Loft Conceptual Pop-Up Store in Amsterdam