Italian practice Lucio Serpagli Architetti invites the breathtaking landscape into their project for Private House in Borgo Val di Taro designed for this incredible location in Italy. For more images and architects description continue after the jump: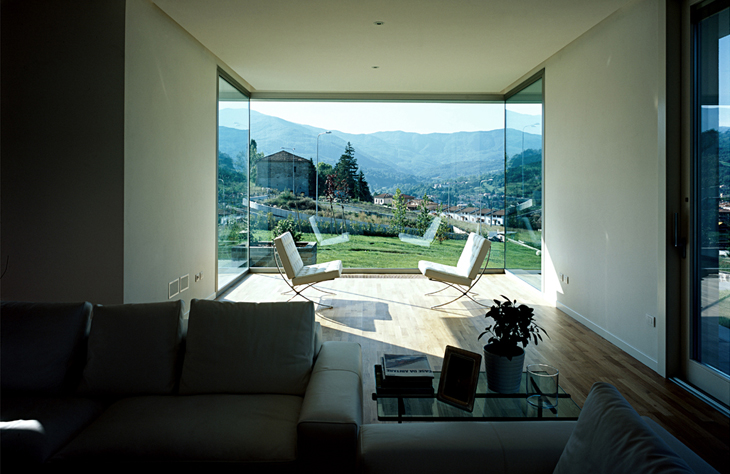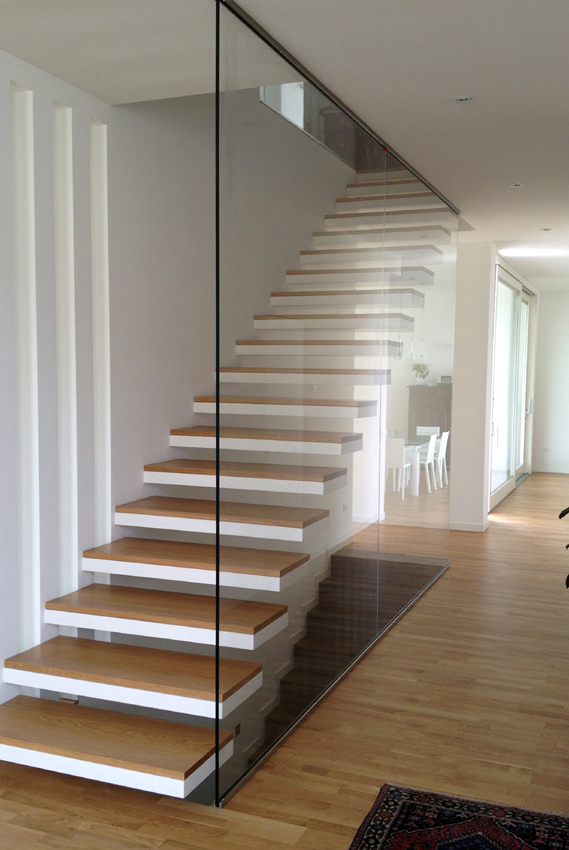 From the Architects:
The new building is by the side of the recent development of Borgo Val di Taro, in a large residential neighbourhood under urbanization. The settlement, integrated in the mountains of the Taro Valley, appears as a core within a natural basin surrounded by the Appenine mountains. The building wants and creates new sight relationship with the urban context of the mountain chief town. The cube shape and the compact volumeallow the architecture of the house a sight range as regards the particular topography of the mountain area where it is located; the patio on the ground floor, around which are the kitchen and the living room, interrupts the compactness of the structure giving light and air to the rooms. The square and its geometric variation, its half and its multiples are the base and the original shape of the project from the point of view of the plan. The inside layout is oragnized on three levels, one of which is underground and assigned to the service area (cellar, garage, accessory rooms). The ground floor is a single room where the walls define zones intended for different activities (living, open kitchen, hall and study). The first floor is for the bedrooms. The outside is projected inside the house through the large windows in the patio, which allow the sorrounding landscape to cast inside the house.
Project: Private House in Borgo Val di Taro
Designed by Studio Lucio Serpagli Architetti
Location: Borgo Val di Taro, Italy
Website: www.archilovers.com/lucio-serpagli