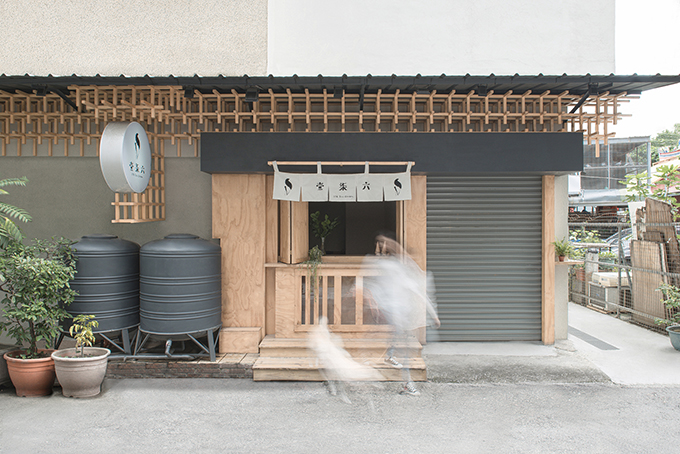 Han Yue Interior Design Co., Ltd. designed this charming 7 m2 ice cream shop situated at a side door of storefront warehouse in Taichung city, Taiwan. The design is held in a Japanese-style and eludes natural wood vibes. Take a look at the complete story after the jump.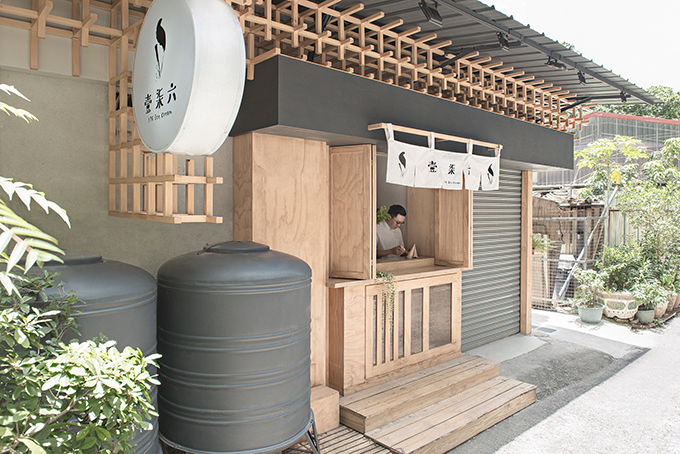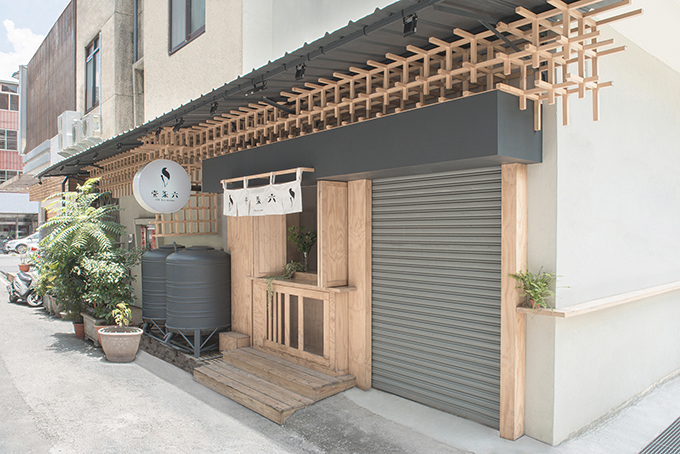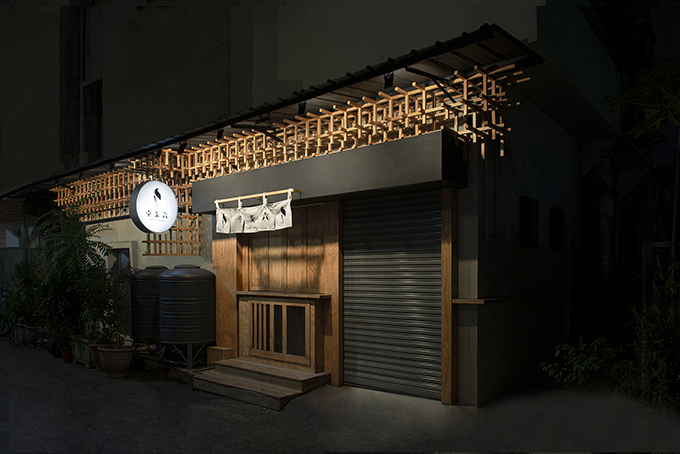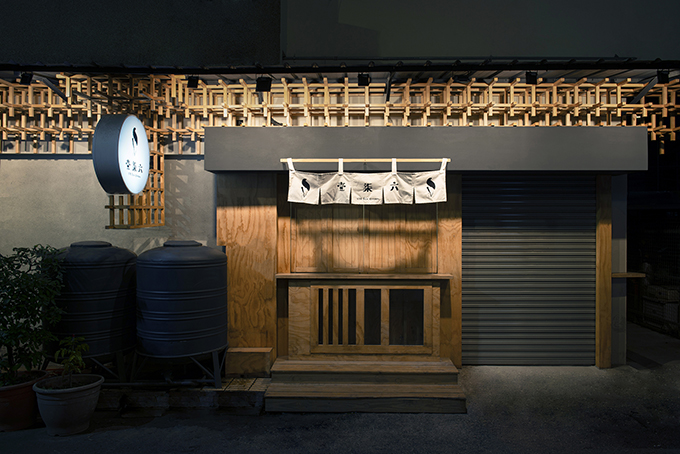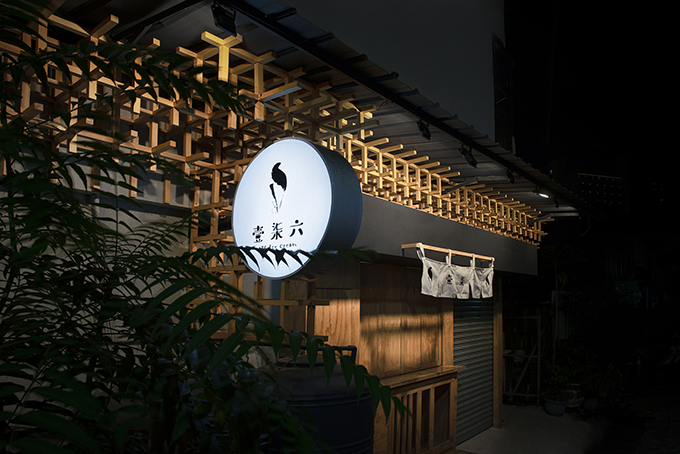 From the architects: The nostalgia is frequently hidden among inconspicuous corners. Away from busy traffics, the streetscape of street alleys records life of the great past, where we barely notice nor remember. An ice cream shop locates in an alley of Meicun Road, Taichung City. Considering the take-away shop does not require dining seats, this ice cream shop is situated at a side door of storefront warehouse. Echoing ice cream ingredients from Hokkaido, and lovely watchdog's pedigree of Shiba, Japan, the design aims on Japanese-style and natural wood vibes. It's a holistic revamp connecting to storefront: refurbishing the wall; blackening water tower, iron-corrugated eaves, and warehouse roll-door; finally juxtaposing with Interlocking pattern of timbers, prolonging from alleyway to main street.
Though minimizing materials, this side-wall façade design revives the local community and reconnects with the good old days.
Project Name: 176 Ice Cream Shop
Category: Commercial
Architecture Studio: hanyue-interior.com
Photography: Anchevita (Anche Studio)
Location: Taichung city, Taiwan
Space: 7 sqm