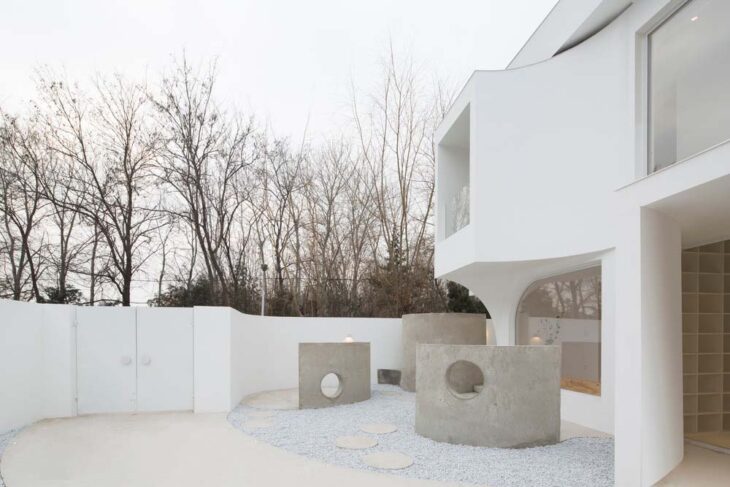 Atelier d'More has recently completed works on its latest project in Huangmuchang Village on the outskirts of Beijing, China – Sleeping Lab – Arch. The former two-story brick and concrete residence has been transformed a boutique hotel.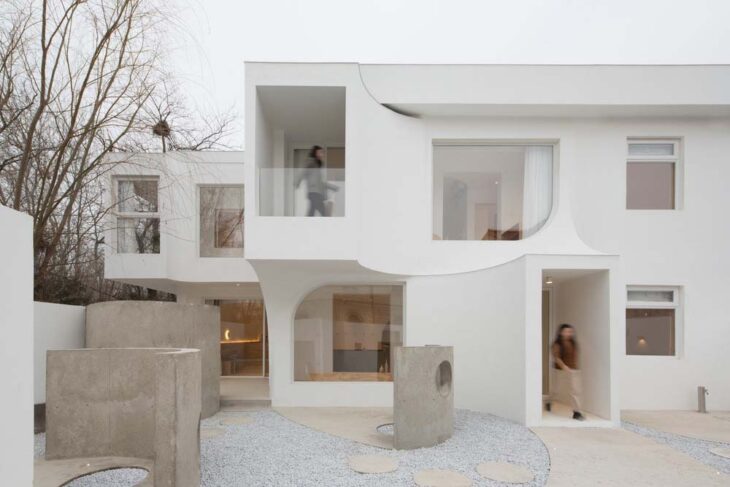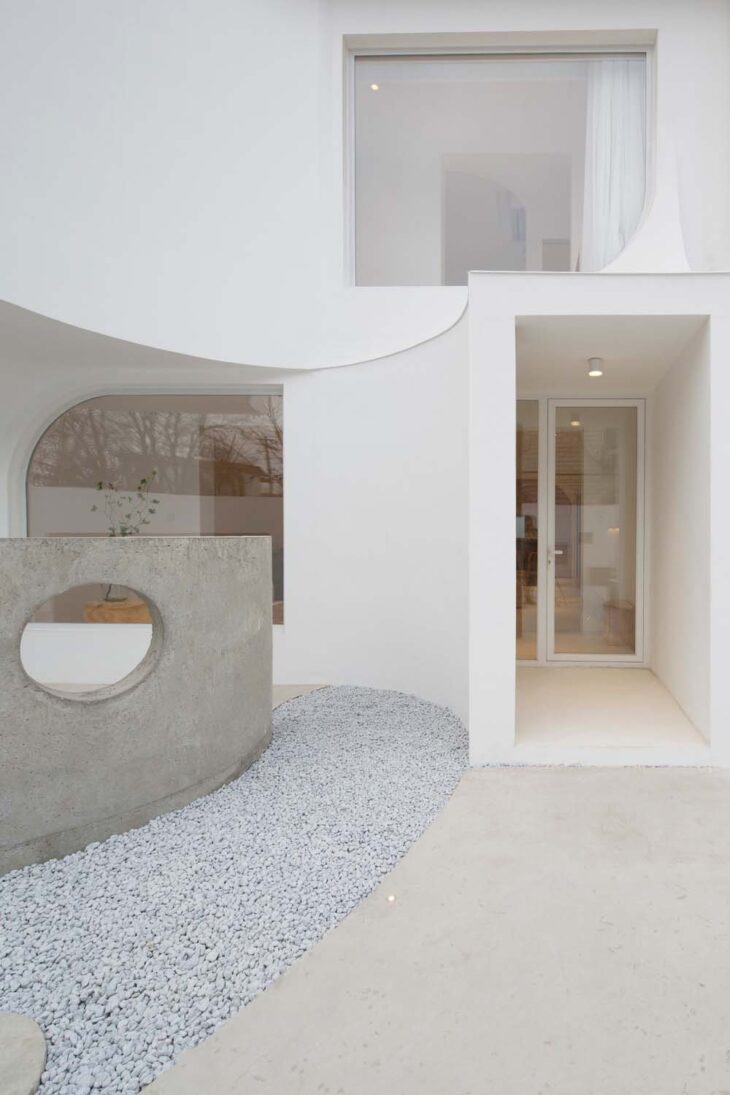 Given the absence of landscape in the area, the architects chose to focus inward and create a fascinating private garden, which gave rise to the concept of the enclosed courtyard space. On the south wall, only a few viewing frames are opened. The wall separates the commotion and noise from the white clouds and azure sky. The interior area is actively enhanced by the scenery and light that are brought in through the building's big glass windows.
To create an inner courtyard atmosphere, the 100 square meter rectangular courtyard is divided into many smaller, semi-enclosed courtyards. A little tree that will serve as the focal point of each courtyard (the courts were finished in the winter, but the tree has not yet been planted) will provide an organic link between them. Under the multi-level area, a number of interactions are generated between the tearoom, guest rooms, and courtyard.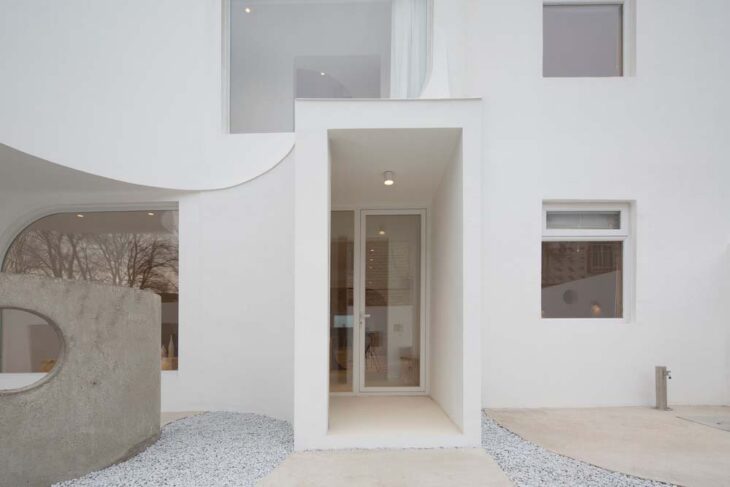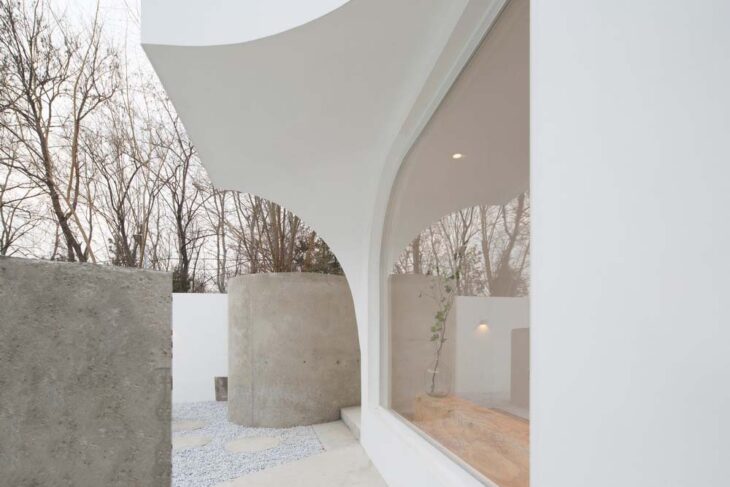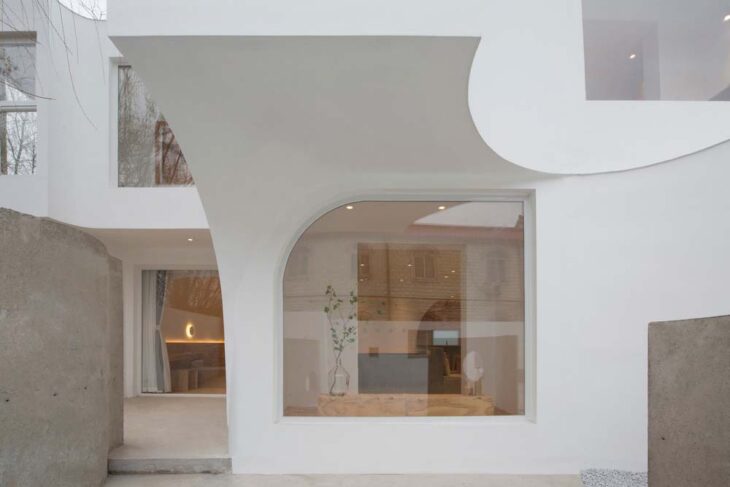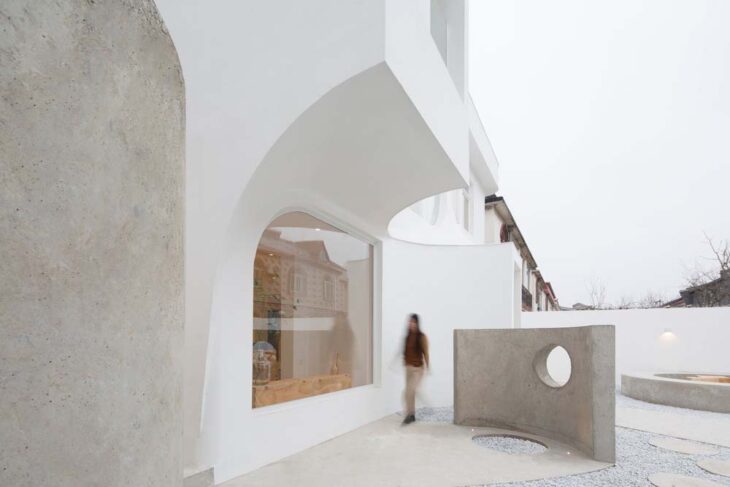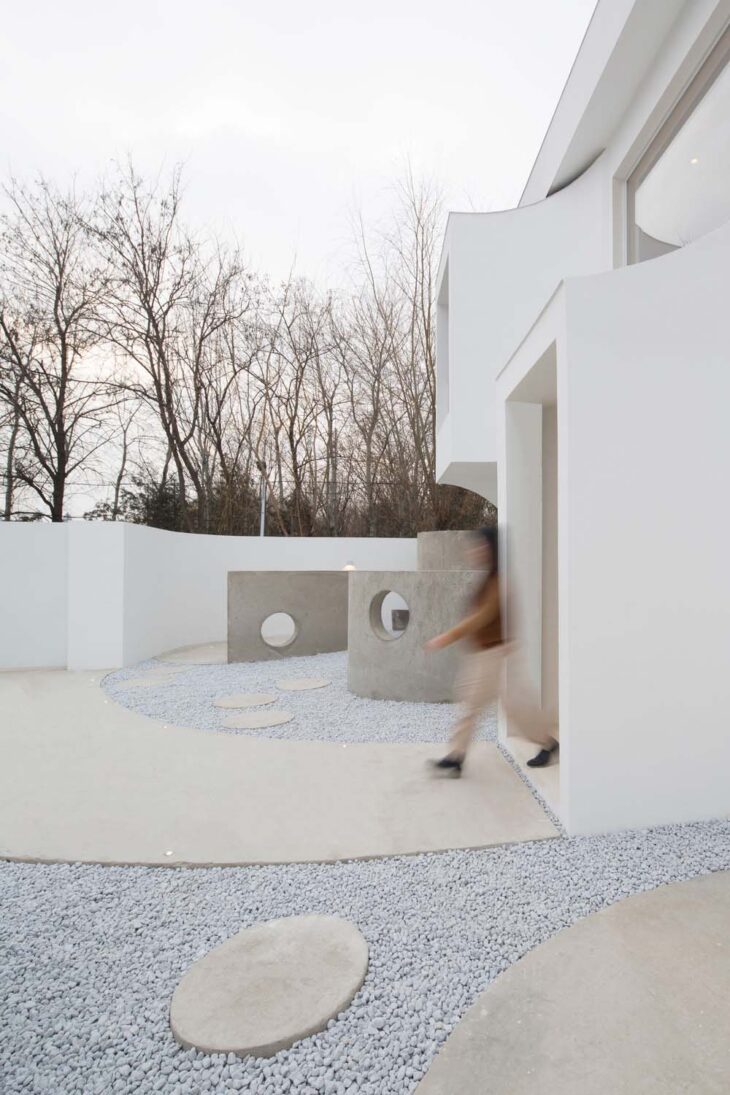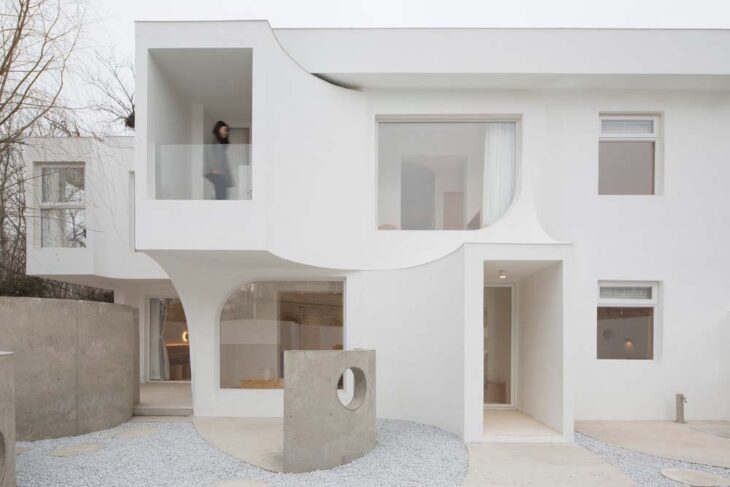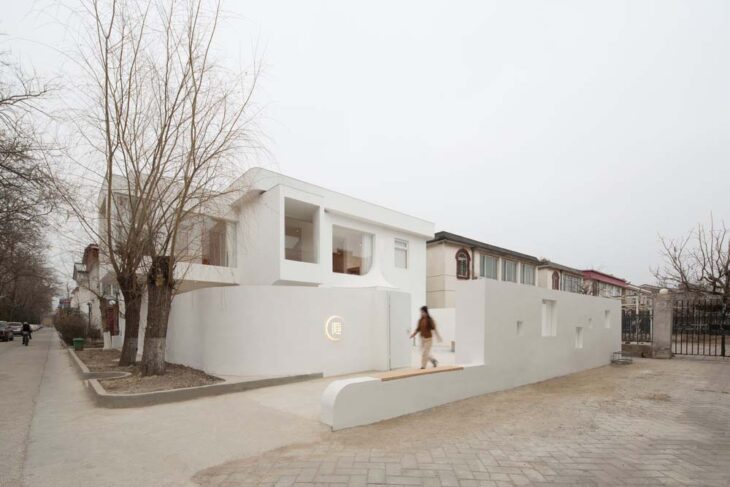 Based on a quarter arc, which flows freely across the space with a strict attitude and heightens the building's tension through geometric composition, the architectural design language and interior are equally as tense. The building block's exterior expansion on the facade is positioned in a fluid manner adjacent to the natural world, reducing the separation between human-made structures and the surrounding environment. Building becomes abstract and sculptural due to white facade. The distinction between the top and the wall is muddled by the portrayal of white material. People enjoy a genuine experience in a creative atmosphere thanks to the open space and natural light blending together.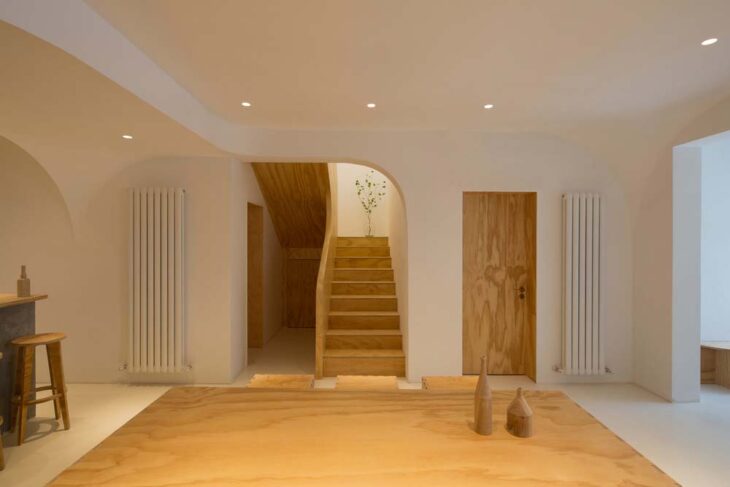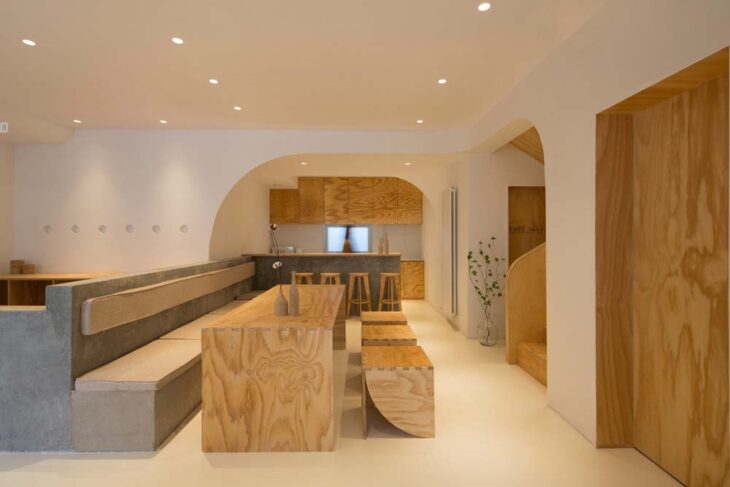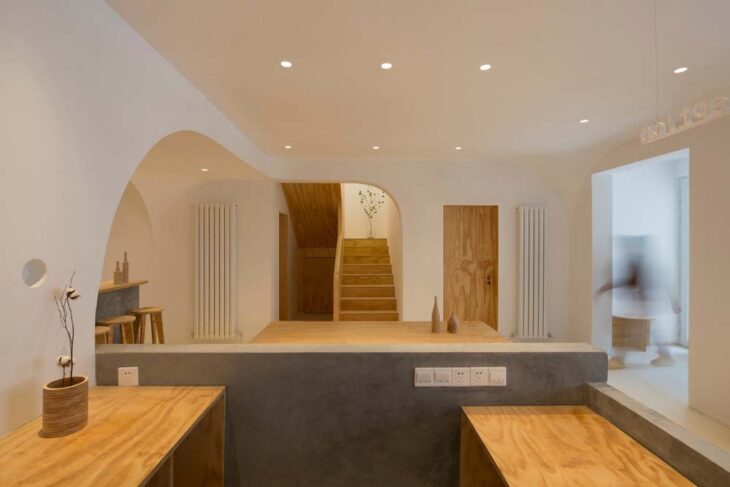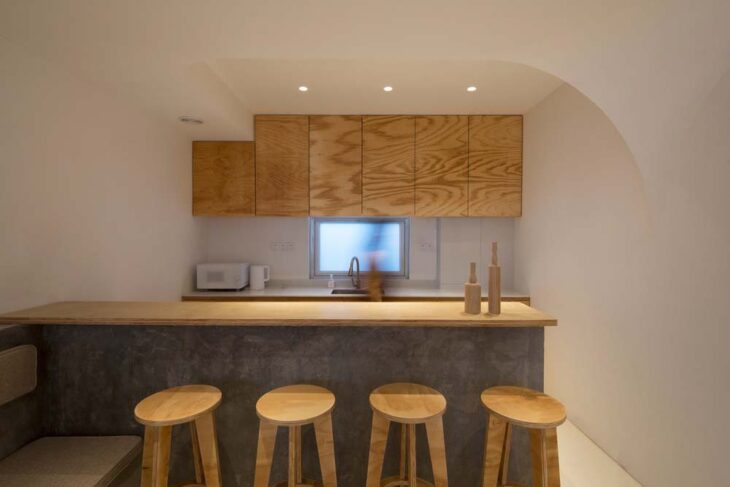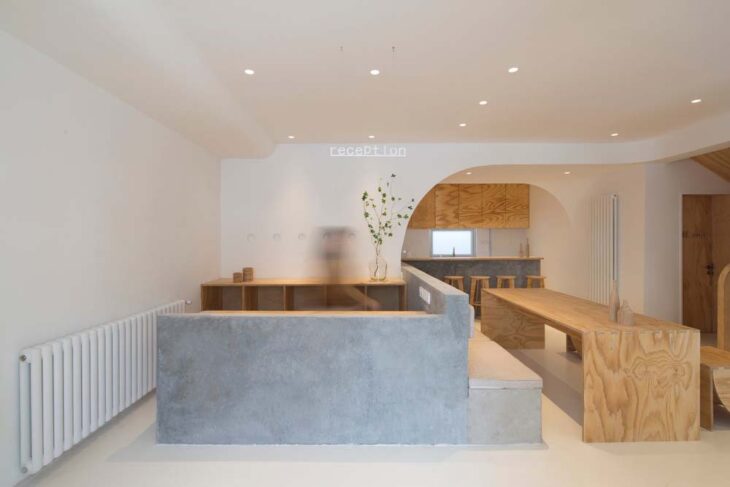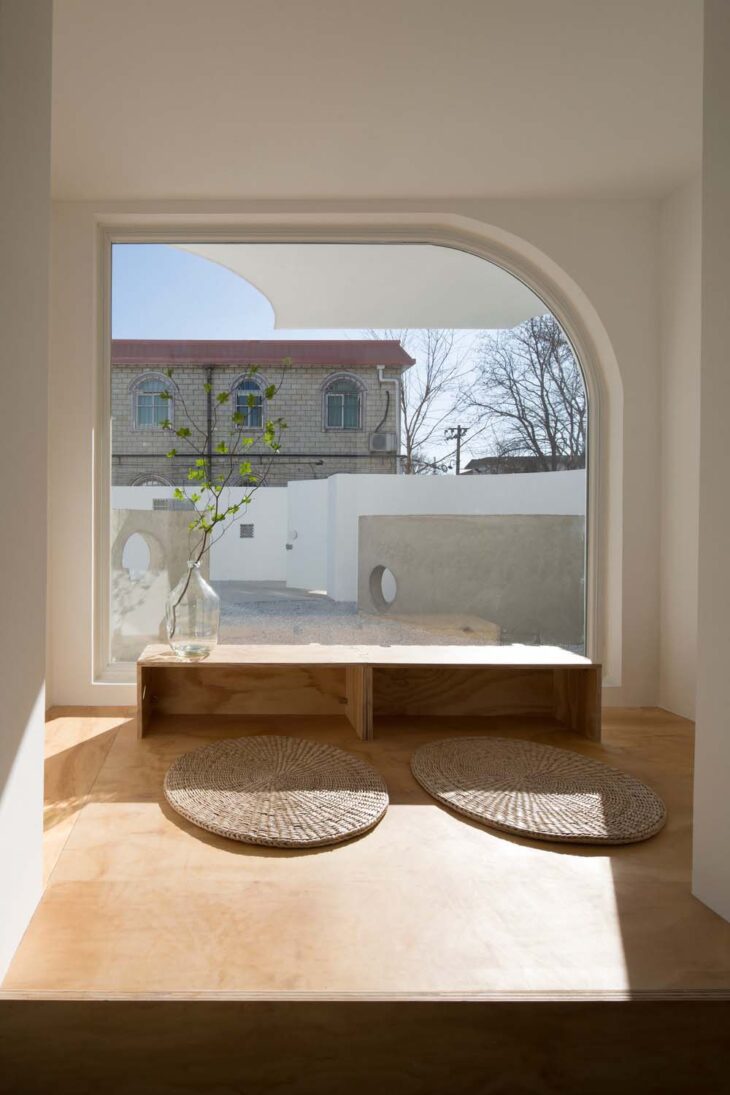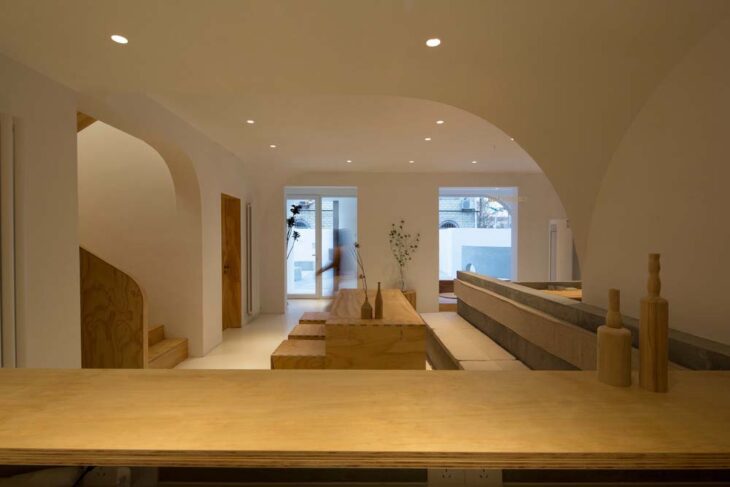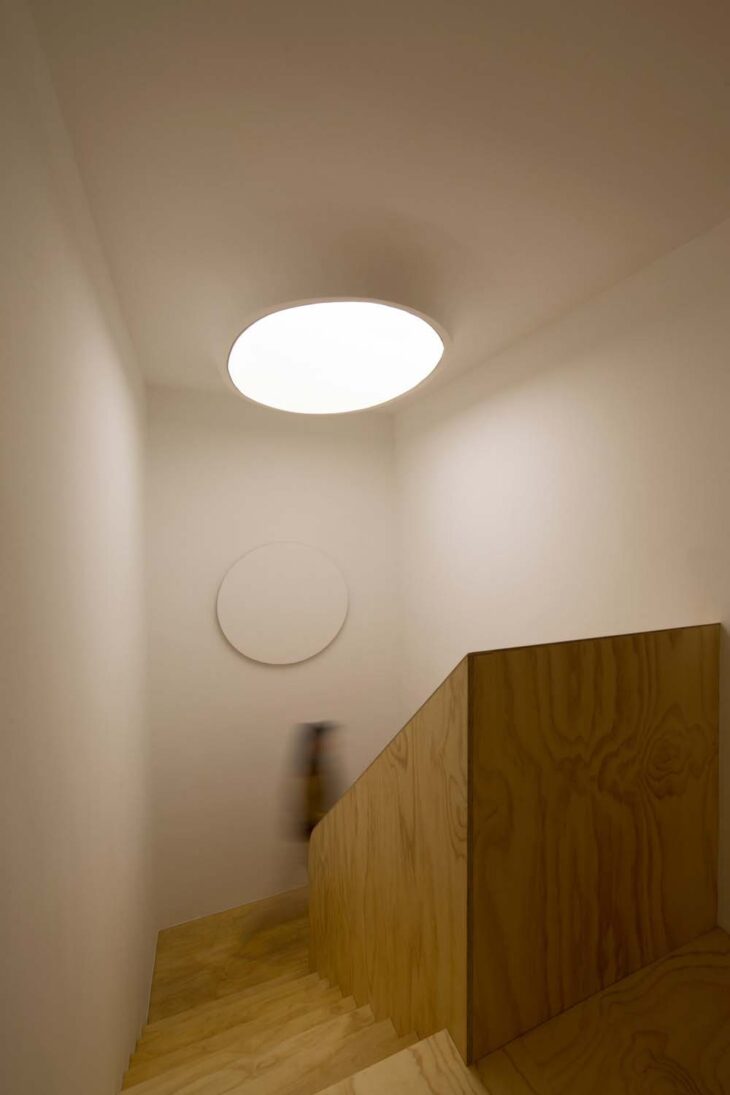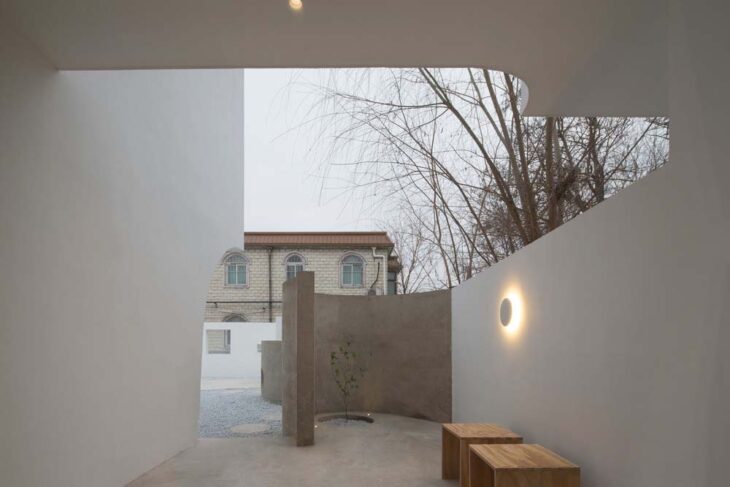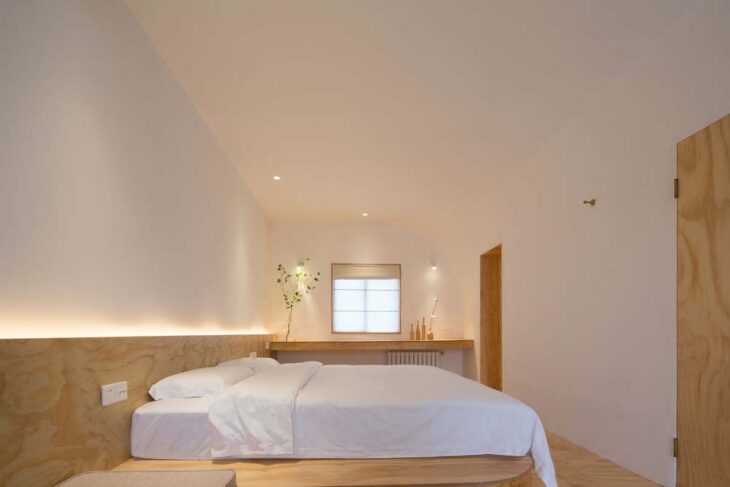 Atelier d'More created every piece of furniture for this undertaking. In contrast to the manufacturing sector, the design team has really been creating constructed, prefabricated furniture for many years. The concept of furniture assembly is akin to turning on automatic construction gears, where the clients can even run it themselves, while the traditional industrial automation process grows slowly. The design team views the assembly of furniture as a large toy, turning monotonous building work into a game that both clients and workers may enjoy. The majority of interior decorations can be put together on-site using prefabricated parts. This design method's application is highly significant for low-cost construction projects.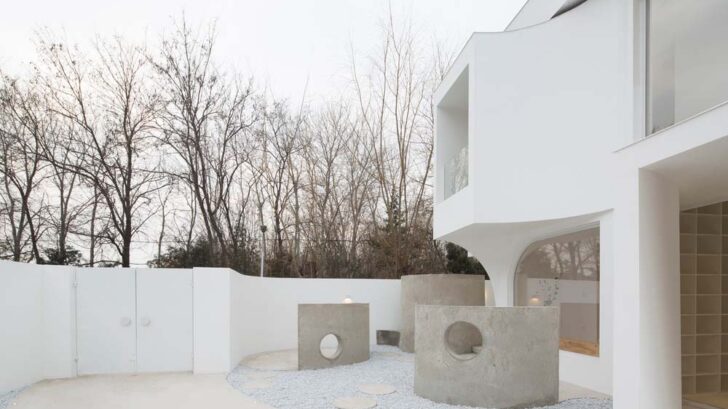 Project information
Official Project Name: Sleeping Lab – Arch
Architects: Le Sheng, Wei Wang
Completion Year: 2022
Gross Built Area: 249㎡
Project Location: Beijing, China
Building Function: Hotel
Find more projects by Atelier d'More : www.d-more.cn