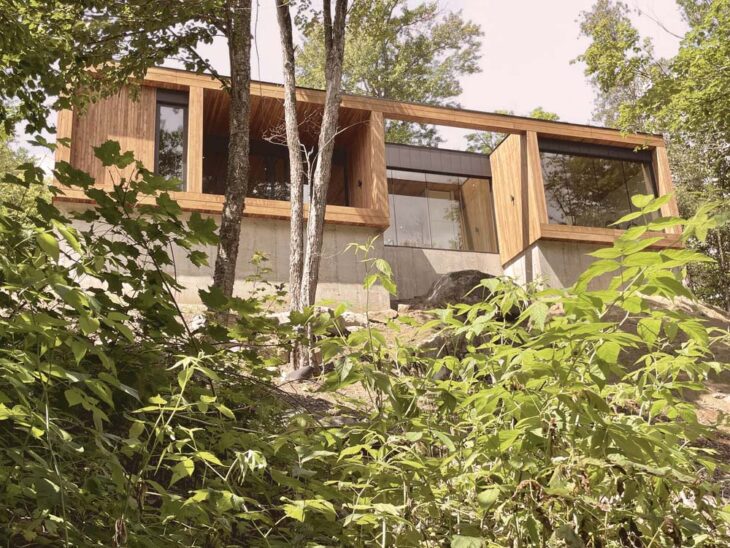 L'Empreinte Design Architecture has recently completed its latest residential project in Morin-Heights, Canada – La Cadrée Perchée. The project enables ongoing engagement with the outdoors through a residence that reflects light and frames a wild, renewing, and inspiring environment. This achievement, as a manifestation of synergy with nature, illustrates the benefits of architecture on the well-being and mental health of people.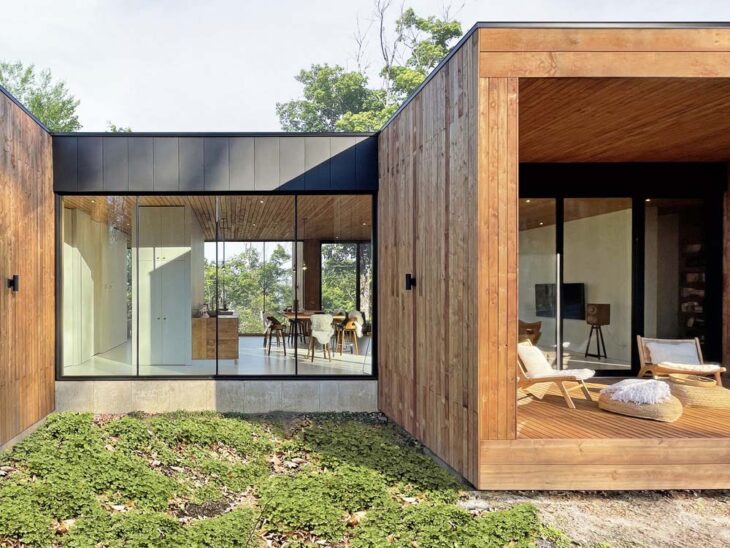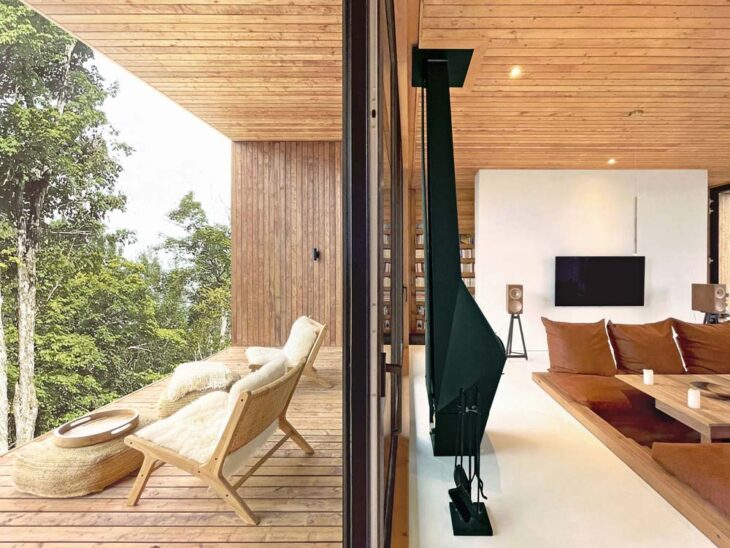 This 8-room, 2,100-square-foot residence was designed and built for Pier-Olivier Lepage, creator of L'Empreinte Design Architecture, in the center of a maple grove in Morin-Heights, in the Laurentians area of Quebec. The entrepreneur's ambition was to harness nature's vital energy on a daily basis.
"I spend a lot of time working from home. "However, I concentrate better when I feel connected to the outdoors. Otherwise, I am distracted by thoughts of going out to enjoy the outdoors."
Pier-Olivier Lepage
The home was built on the slope of the ground via different strata of trees to diversify the views of the woodland environment. The orientation also offers guests wonderful views of the dawn and sunset.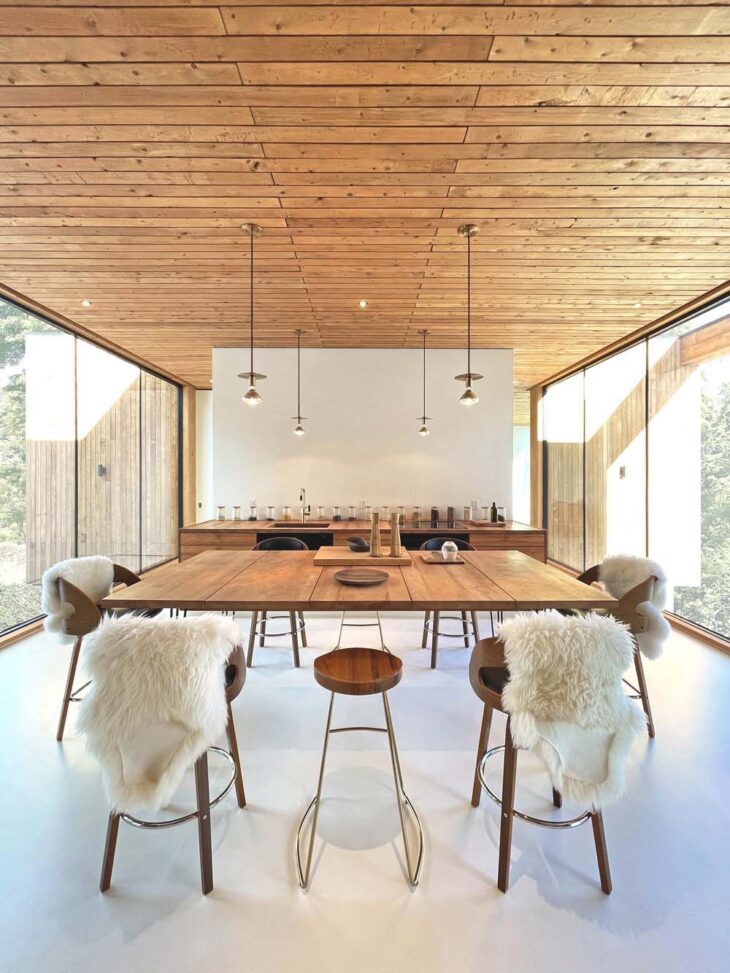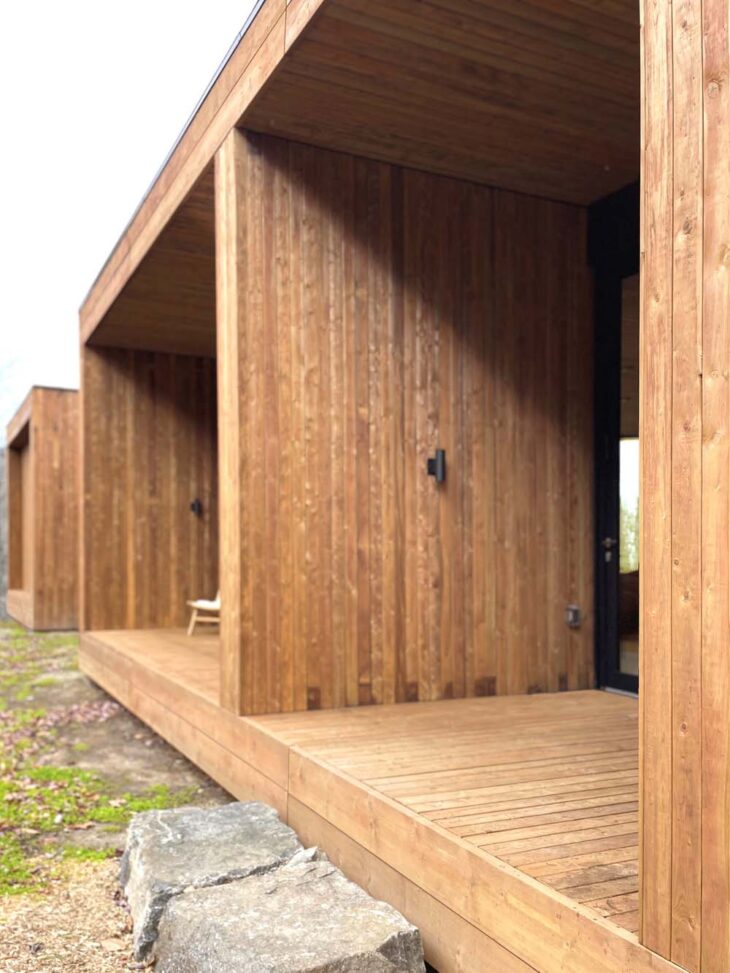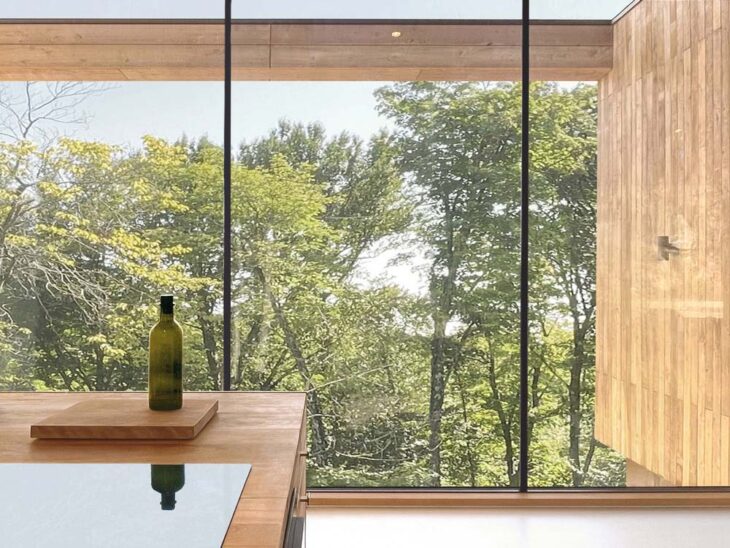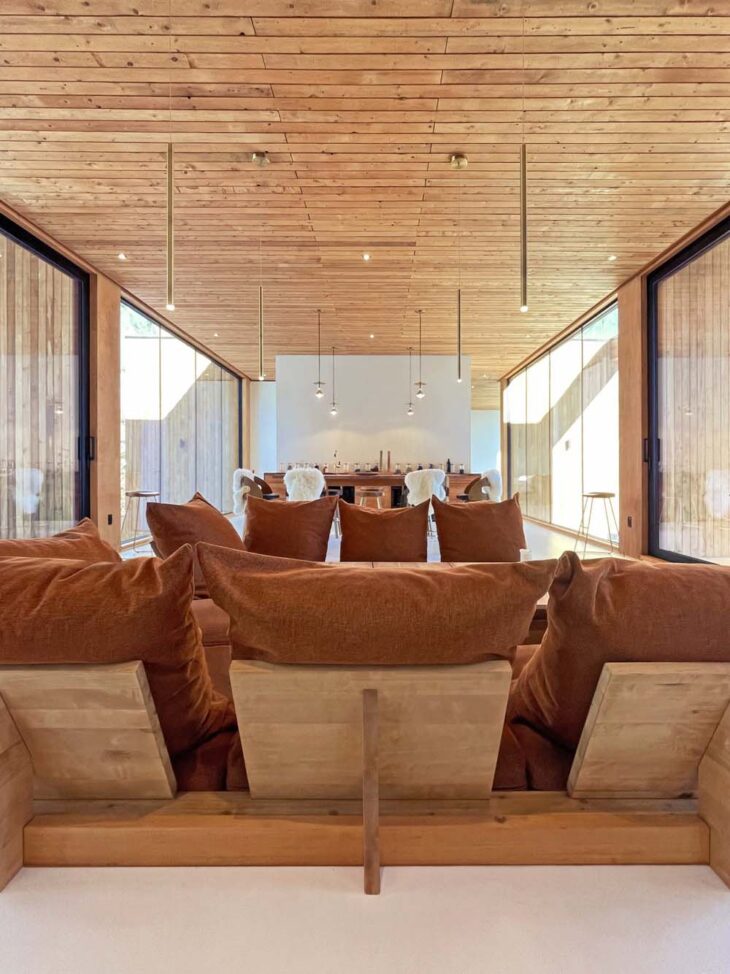 The interior arrangement offers ideas such as a sofa recessed in a pit, a minimalist low-profile kitchen, and storage items placed in circulation islands to enhance openness in the east-west orientation. The overall minimalism accentuates the wood and landscape as the key elements of the design.
One of the design difficulties in response to the demand for light treatment was to optimize the contribution of the sun while minimizing overheating. La Cadrée Perchée's design was thus influenced by the radiator principle, enhancing the dispersion surface of its outer walls and various wooden frames. They absorb heat and reflect light, creating the sense of natural light in the home.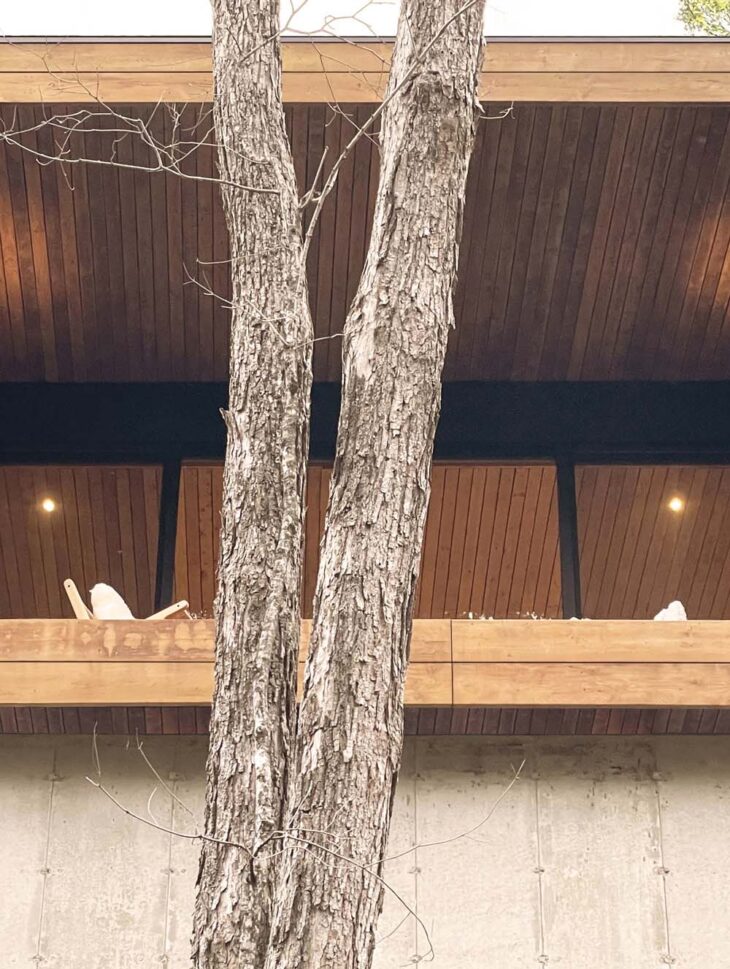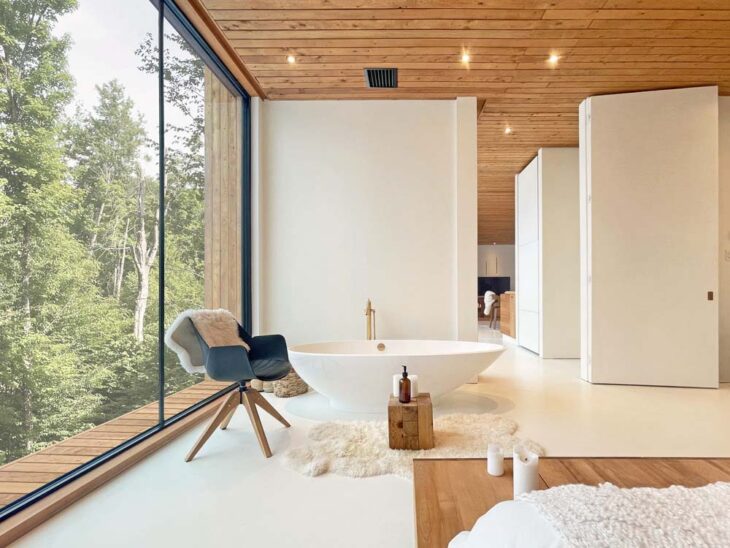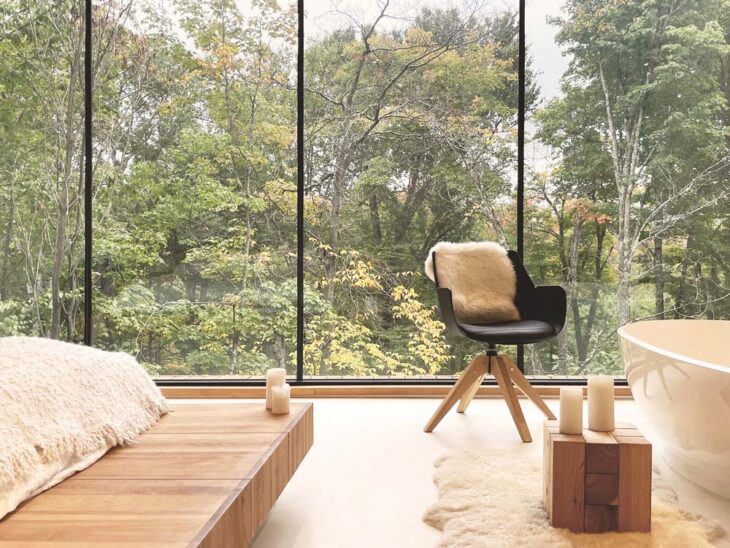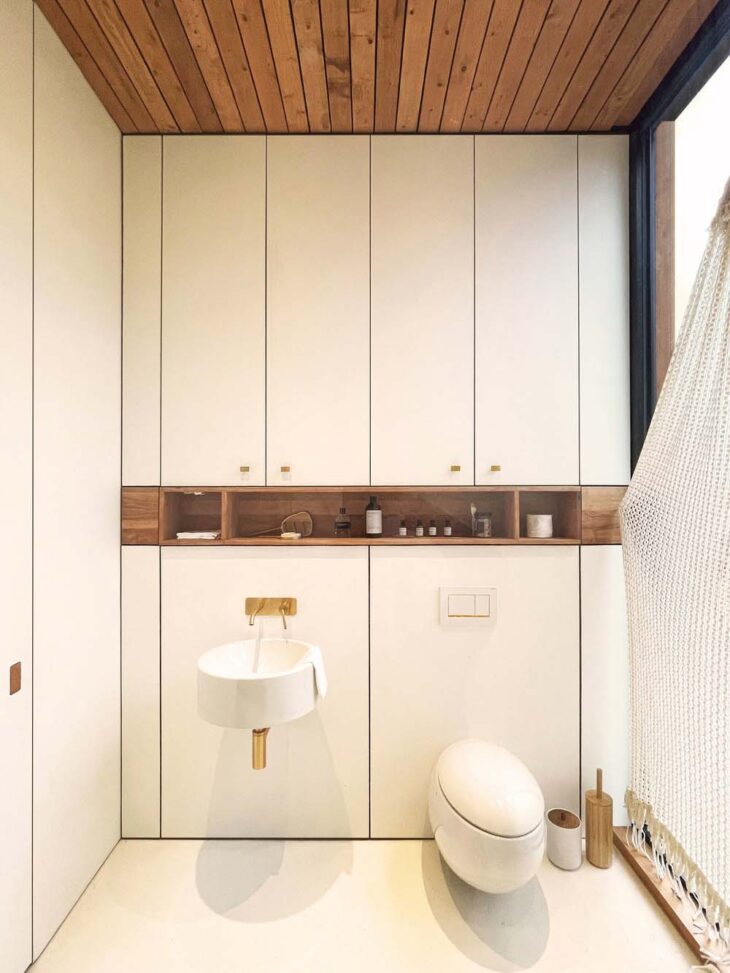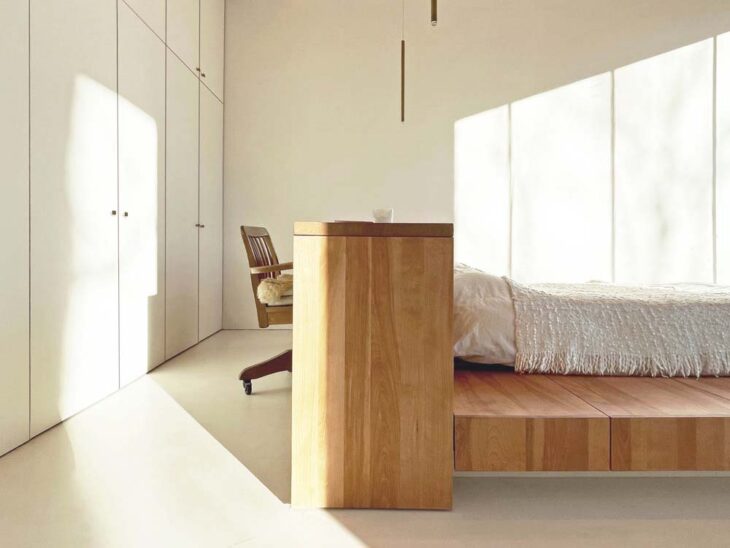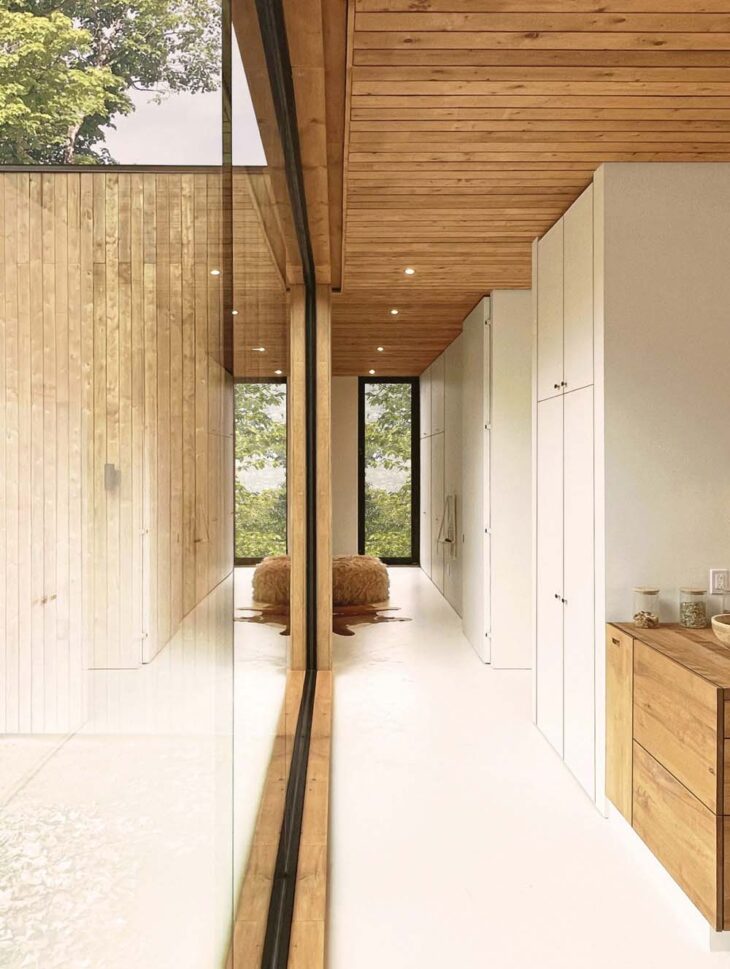 The residence has two terraces set in alcoves at the front and back. During the hotter months, sun control and natural ventilation regulate the building's climate without hiding the animals and vegetation that surround it and enhance the impression of living in the open air. Other features, such as the continuity of perfectly matched hardwood ceilings and walls, mullionless windows, and white floors that melt into the snow, also blur the boundaries between interior and exterior.
The openwork finish wood's raw look and relief evoke the woody essence of maple bark. Like its leaves, the hue is warm and subtle. The concrete flooring was bleached to improve clarity and simplify the overall color scheme.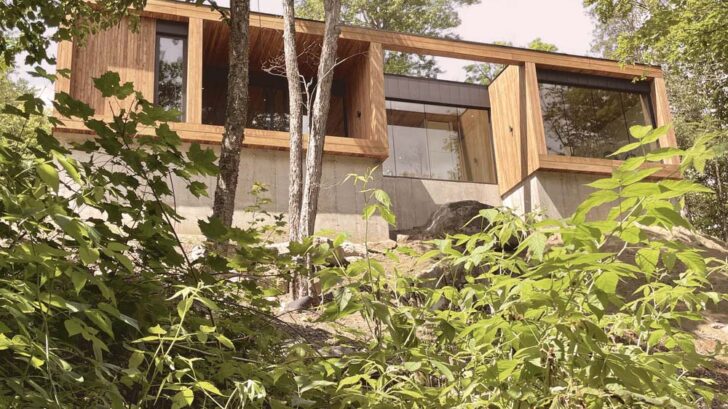 Project information
Project Name: La Cadrée Perchée
Location: Morin-Heights, Qc, Canada
Project type: New construction – residential
Architecture and Design: L'Empreinte Design Architecture – lempreinte.ca
Project Manager: Pier-Olivier Lepage
Suppliers: Alumilex (windows), Industries Dorr (interior doors), Noréa Foyers (fireplace), Goodfellow (treated wood), Ciot (plumbing)
Project completion date: August 2022