Architectural design firm TAEP/AAP has unveiled its latest project – the BBT Hilltop Restaurant, a multifunctional canopy that has transformed Sharq, Kuwait's bustling business city center into a hub for art, cuisine, and leisure. Threstaurant has rapidly become a popular gathering place, captivating both residents and visitors with its innovative design.
Spanning 492 square meters, the restaurant has redefined the urban landscape of Kuwait with its inventive approach to functional spaces. Located in the heart of Sharq, this urban installation is a veritable masterpiece, designed to cater to the diverse needs and preferences of the city's population.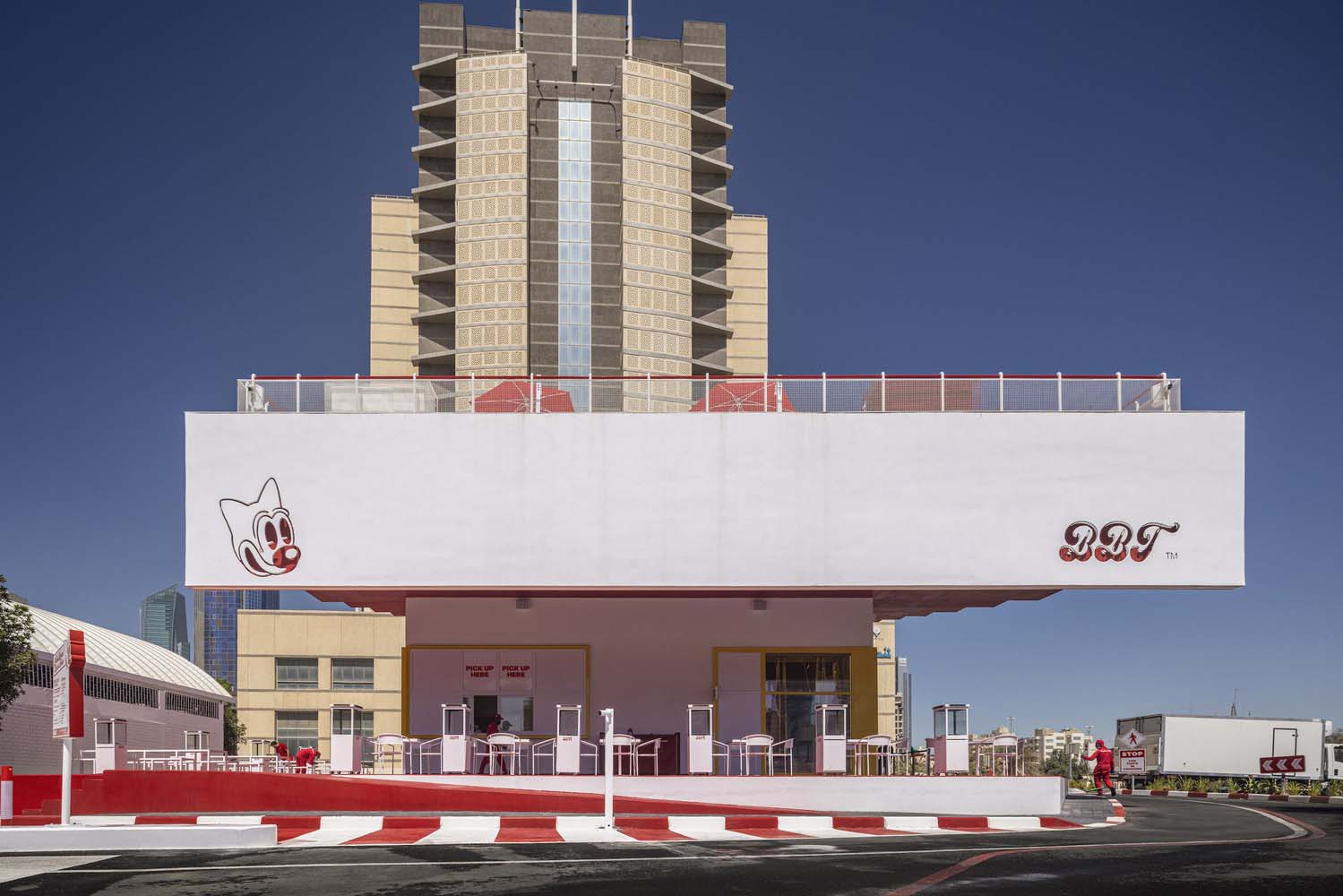 One of the most remarkable features of this project is its multifunctional canopy. The canopy acts as a protective shield for the drive-in restaurant situated beneath it, offering a unique and aesthetically pleasing dining experience. Additionally, it hosts an outdoor esplanade, a ludic contemplation area on top, and even a versatile stand that serves as a sitting area, playground, and outdoor theatre for various events, including shows and cinema screenings.
The canopy is designed to serve as a play area with a slide, allowing patrons to interact with the structure's inclination while enjoying breathtaking views. At the same time, the canopy doubles as a rooftop seating area, offering diners the opportunity to savor their meals while taking in the surroundings.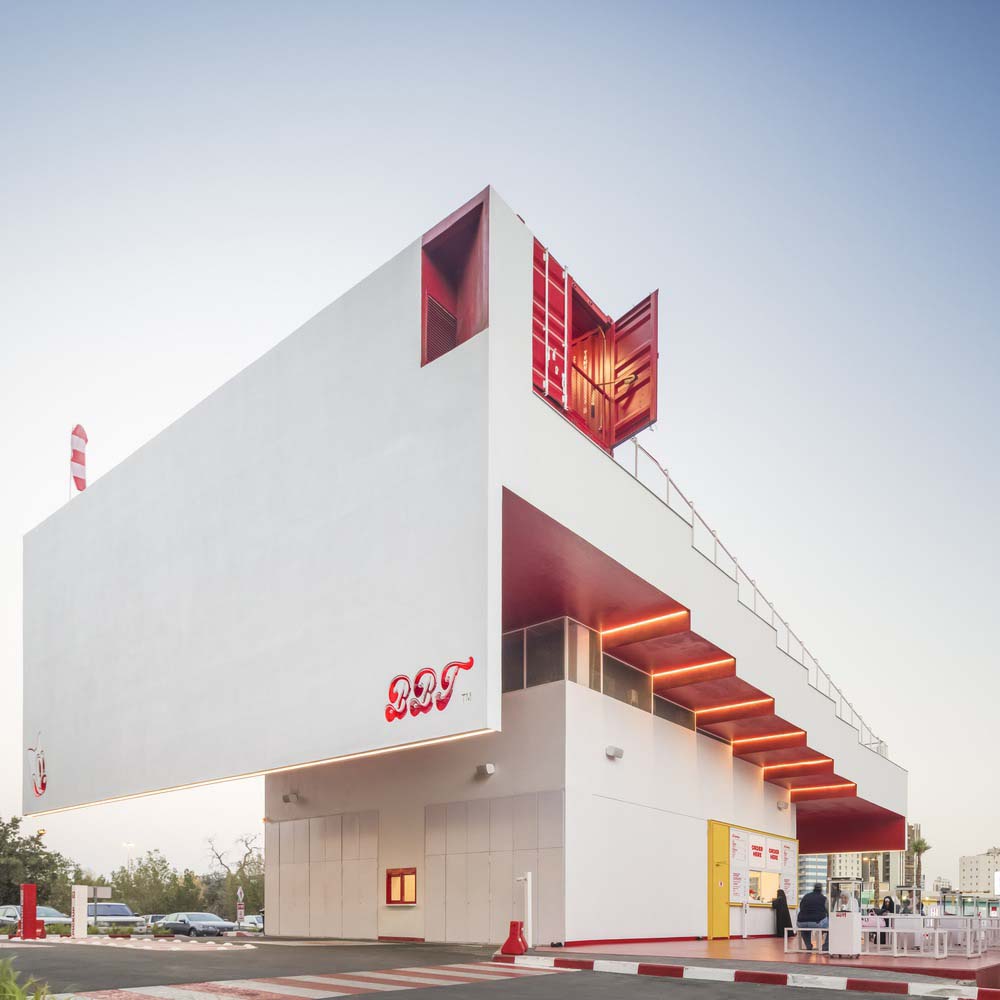 The structure housing the canopy boasts a sophisticated design, with matte paint and metallic mesh on the exterior, and glossy white ceramic tiles on the interior, creating a striking contrast with the red floor and ceiling. The project incorporates strategically positioned openings to ensure optimal ventilation, access, and natural lighting, enhancing the overall habitability of the space.
A red spiral staircase, a key vertical element in the design, weaves its way through the structure, connecting the restaurant with the canopy's summit. This staircase symbolizes the constant dialogue between the interior and exterior spaces, providing visitors with an exciting and seamless transition between the two areas.
Project information
Architects: TAEP/AAP – www.taepku.com
Area: 492 m²
Year: 2022
Photographs: Fernando Guerra | FG+SG
Lighting Designers: Light Design Portugal
Design Team: Abdulatif Almishari, Rui Vargas Tiago Brito, João Costa, Dalia Aly Rafael Fortes, Elvino Domingos, Paulo Monteiro, Carla Barroso, Gonçalo Silva, Lionel Estriga, Mohammed Fawaz Abdulhadi, Telmo Rodrigues, Tiago Lopes.
Mep Engineers: João Catrapona, Mohammed Hassan, Rúben Rodrigues, Sérgio Sousa
Landscape: Susana Pinheiro
Graphic Designers: Mariana Neves, Raquel Martins, Federica Fortugno, Aquilino Sotero
Structure Designers: Al-Farooqi
City: Al Kuwayt
Country: Kuwait