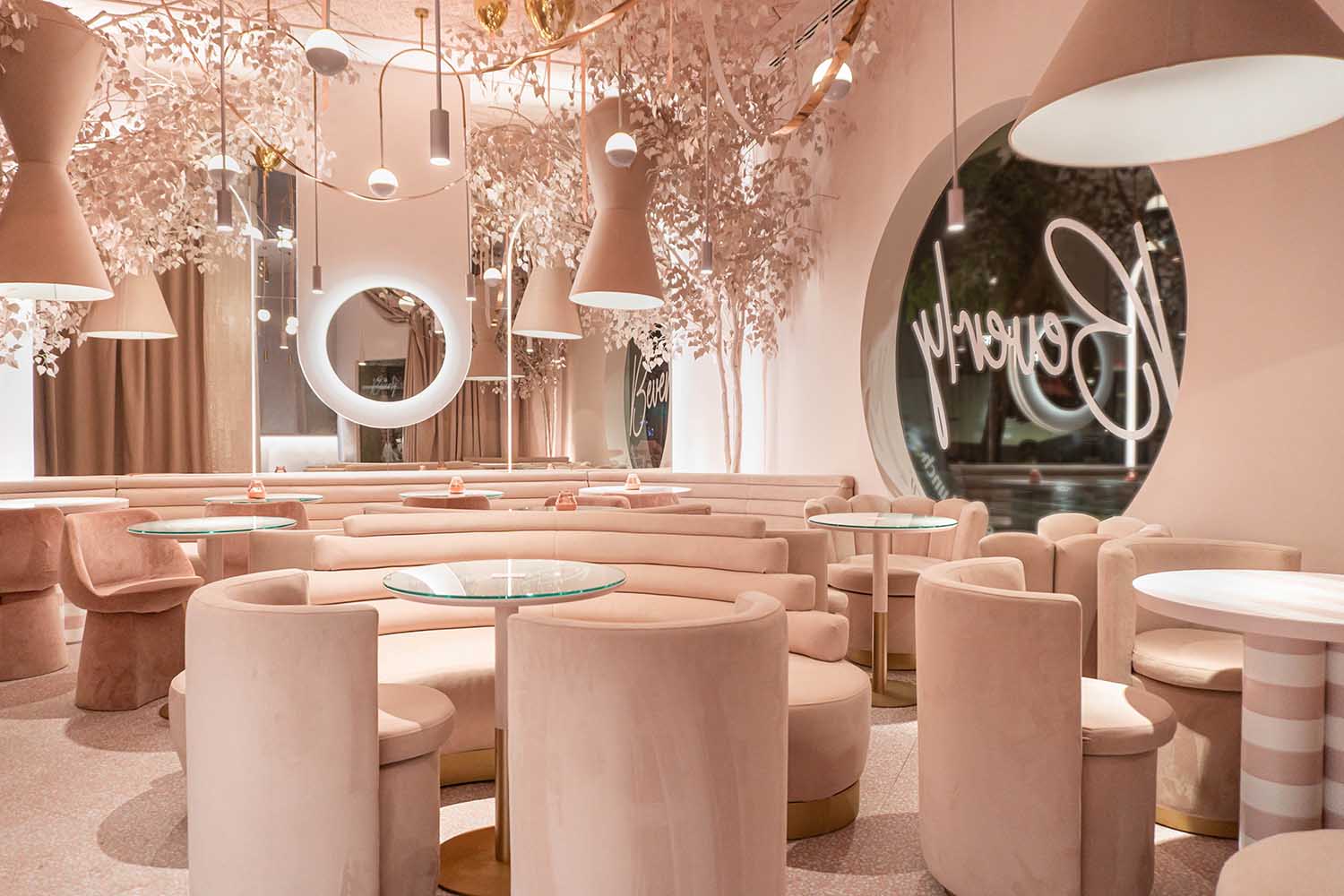 Onlyou Design Studio has completed this stunning interior design project in Valencia, Spain. Beverly Café is a stylish space exuding timeless elegance in a monochromatic color scheme to created a "filter glass"effect.
The interior utilizes distinctive decor pieces made exclusively for this space. The artwork by Valencian artist Gamuzacraft, made from more than 600 scales of local cowhide, is the most notable addition to the restroom entrance hall. A pink gradient-based experimental intervention that mimics "effervescence."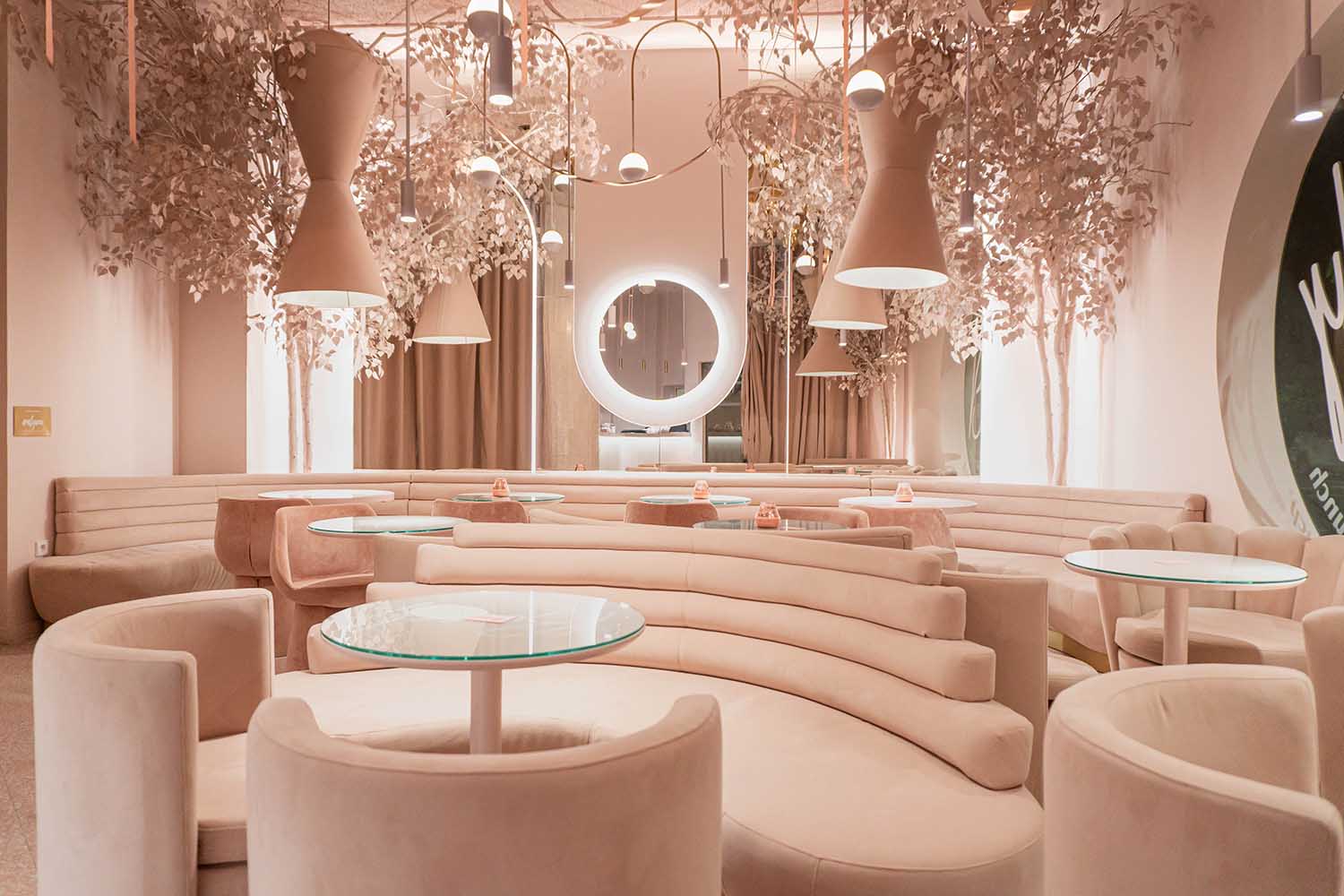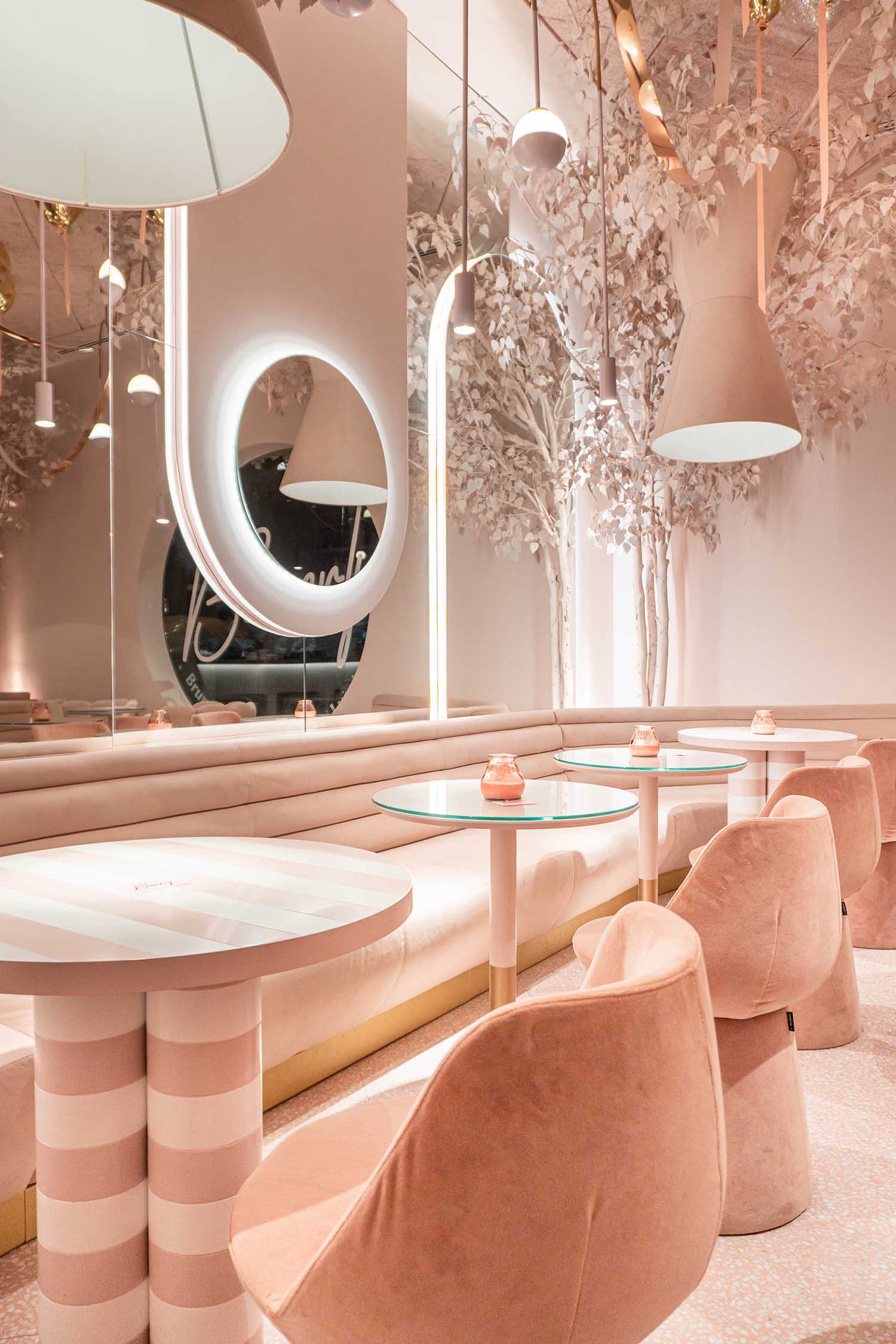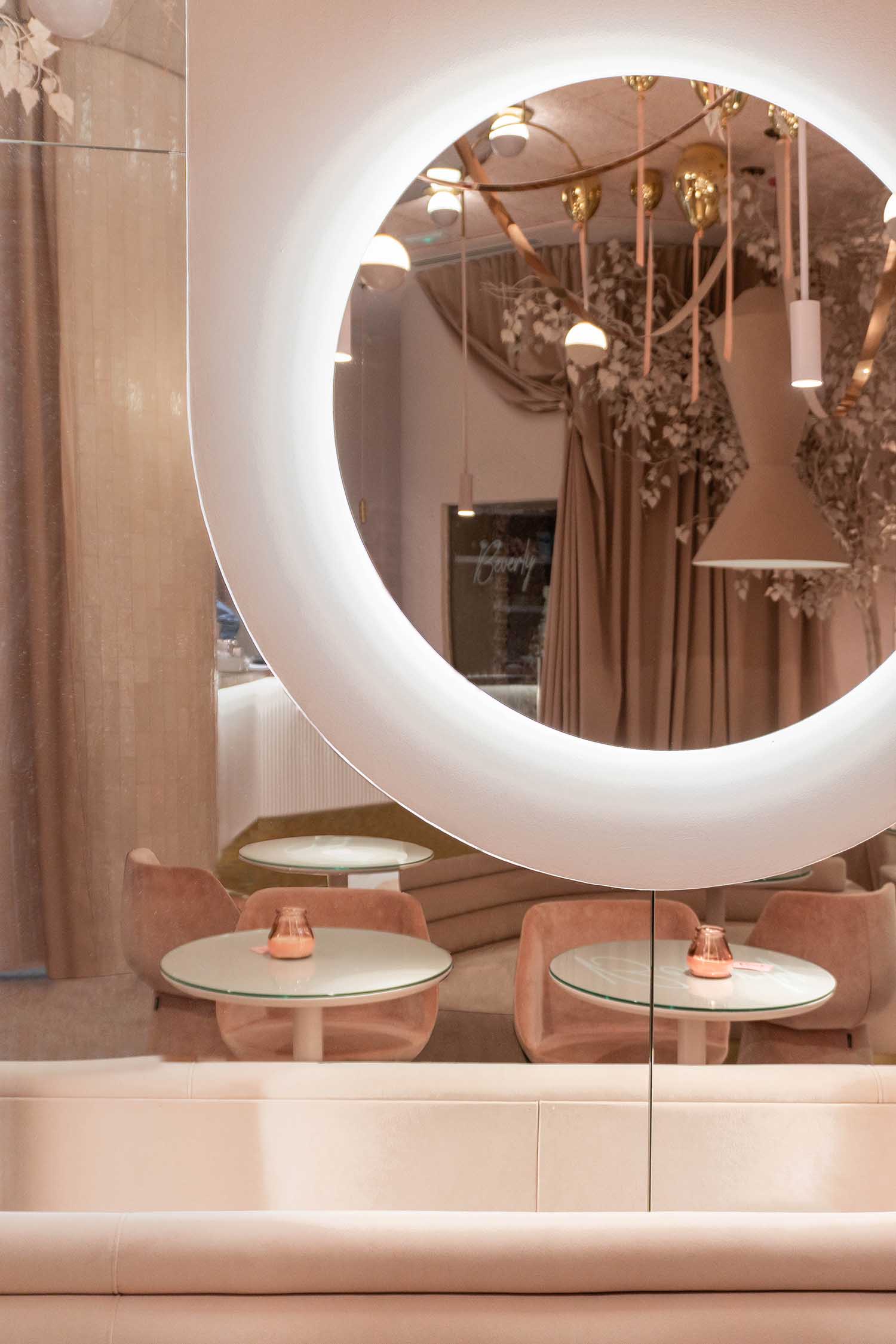 More than 25 fiberglass balloons in Milan, along with all of the luminaires, create an almost acrobatic game on the mirror ceiling, giving the impression that it is an inverted circus.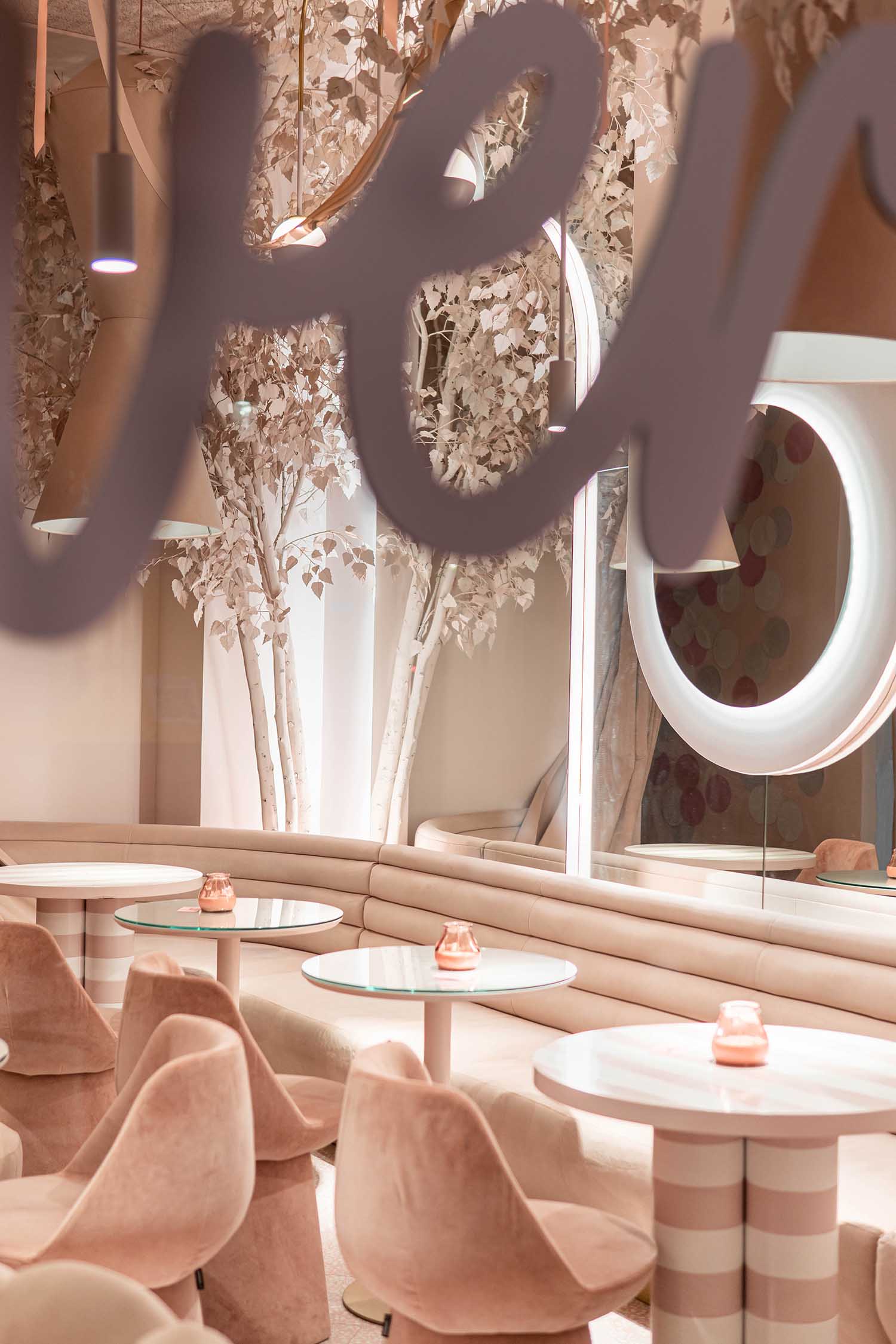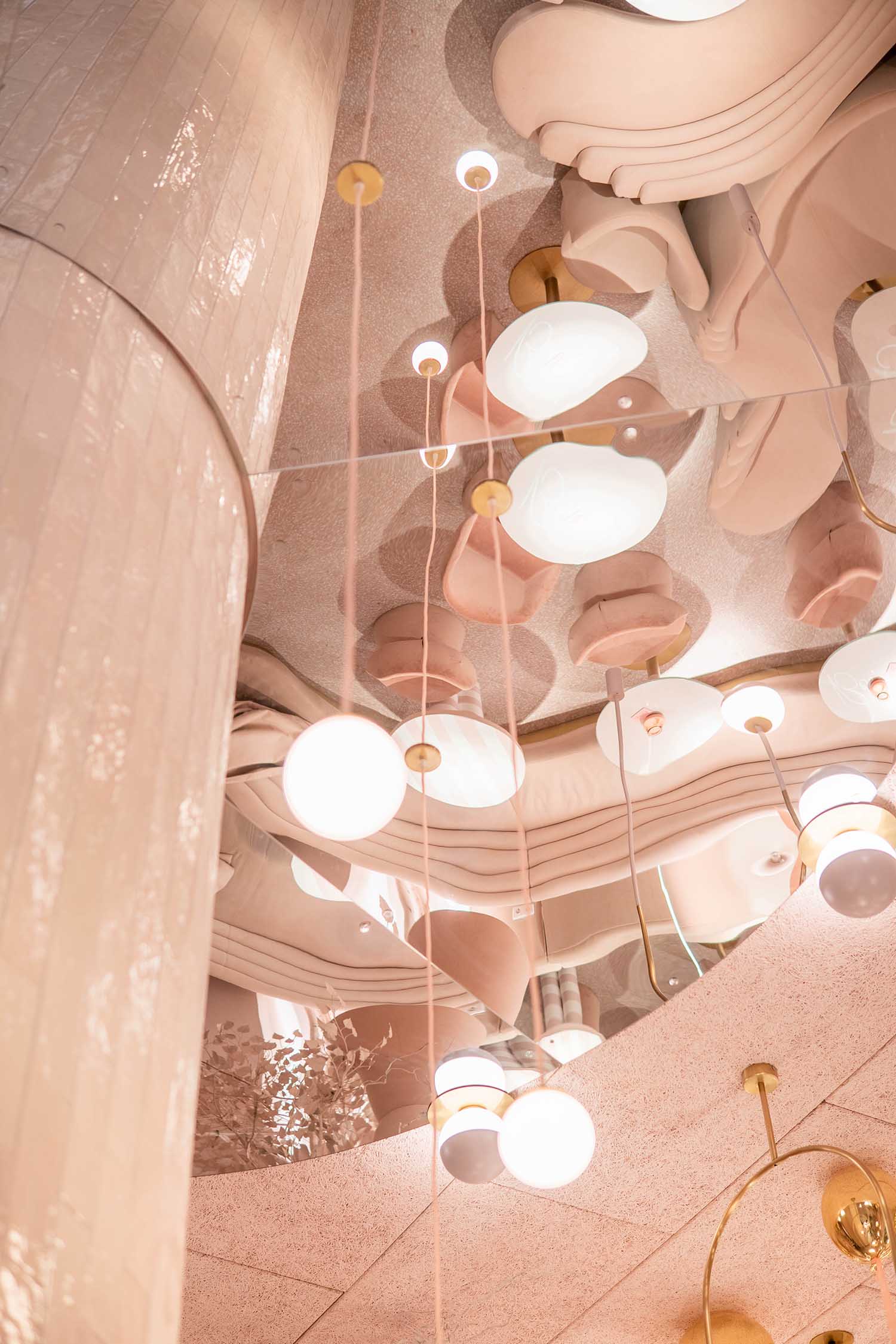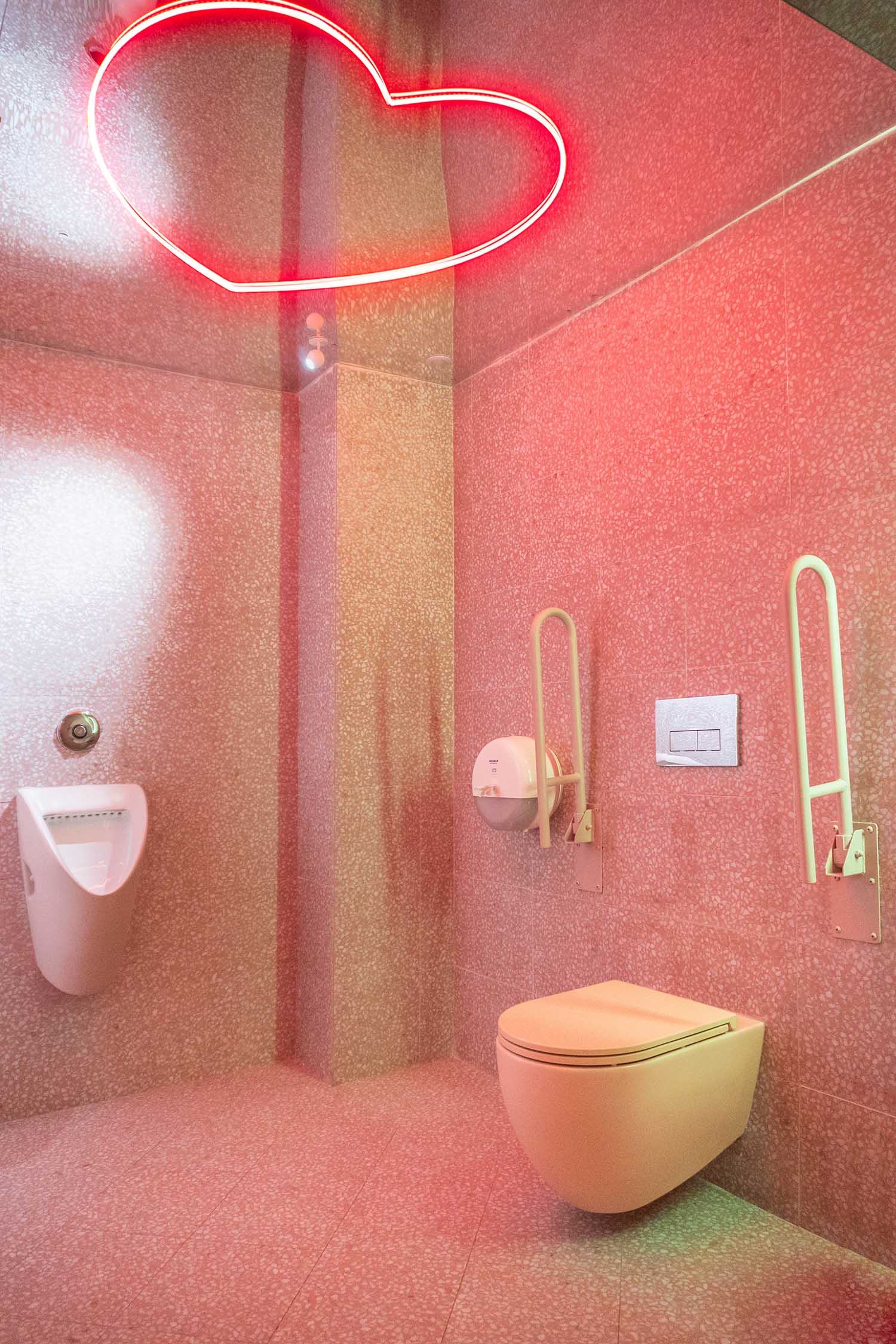 There are four half-moon benches with simple tubular backrests and vintage winks that pair with Sancal seats. Of course, there are pink light beams reflecting off of the Flos light reflections.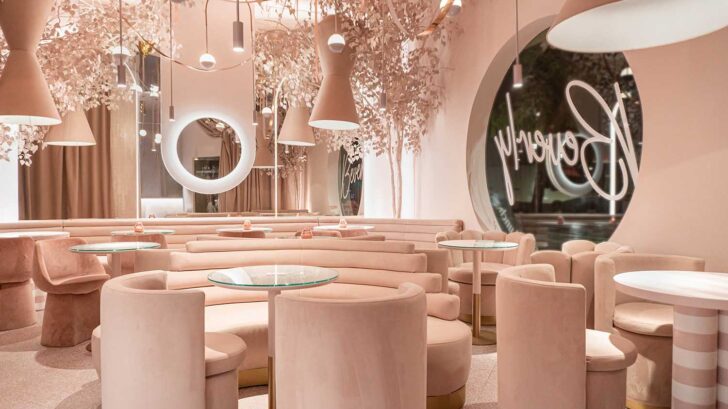 Project information
Name: Beverly Café
Interior Design: Onlyou Design Studio – www.onlyoudesign.com
Location: Valencia, Spain
Photography: Courtesy of Onlyou Design Studio