Esrawe Studio designed this inspiring restaurant located in Mexico City, CDMX, Mexico , in 2018. Take a look at the complete story after the jump.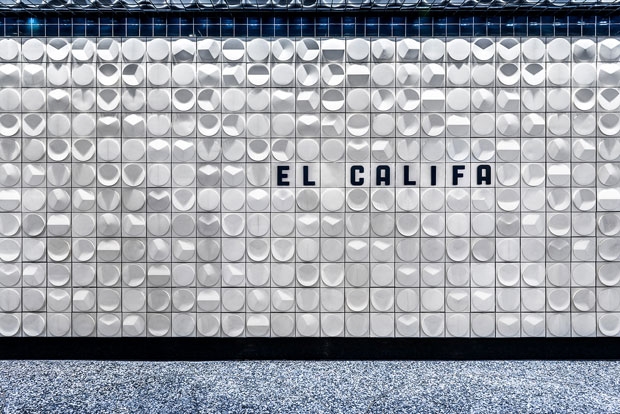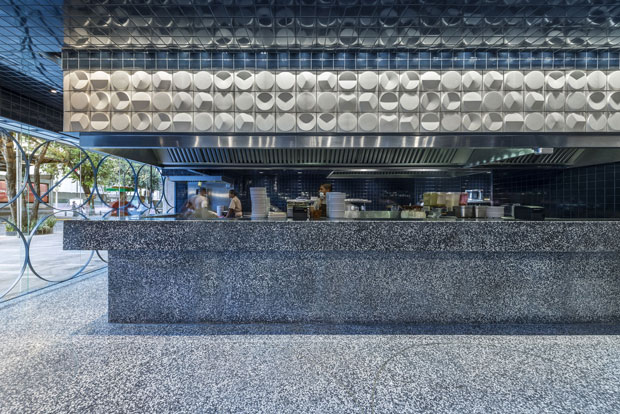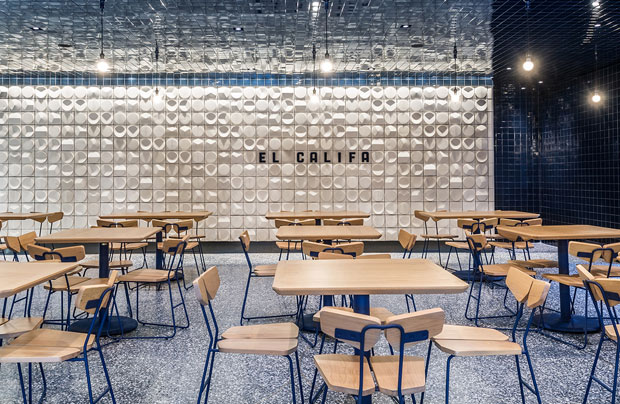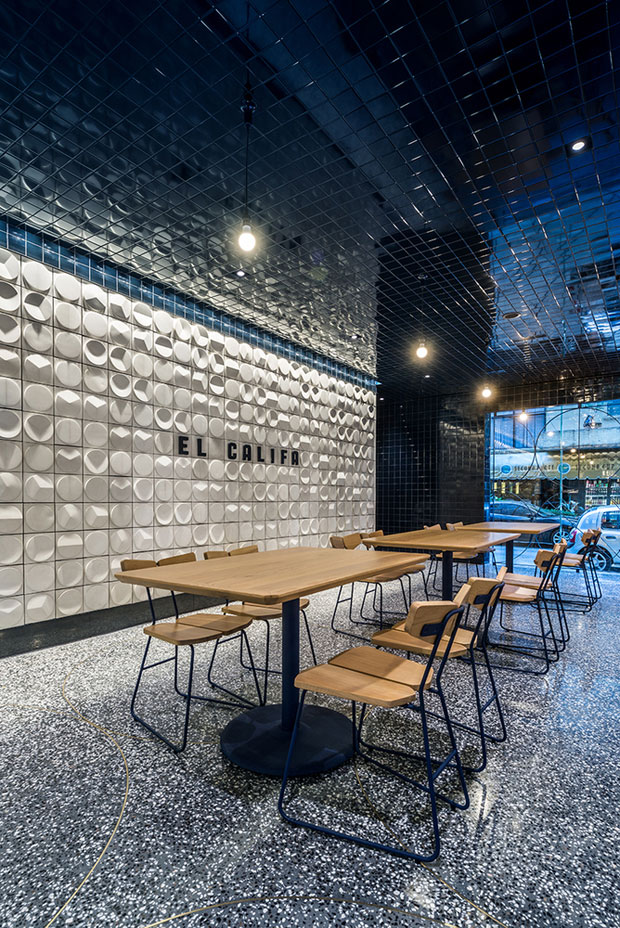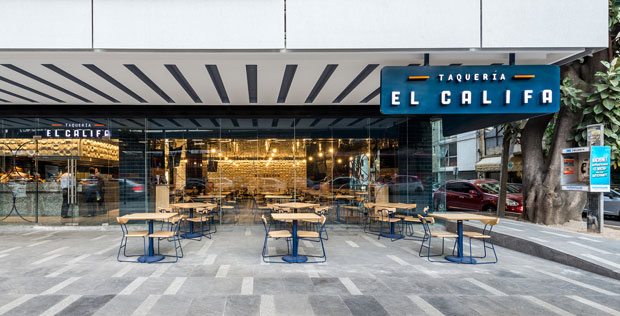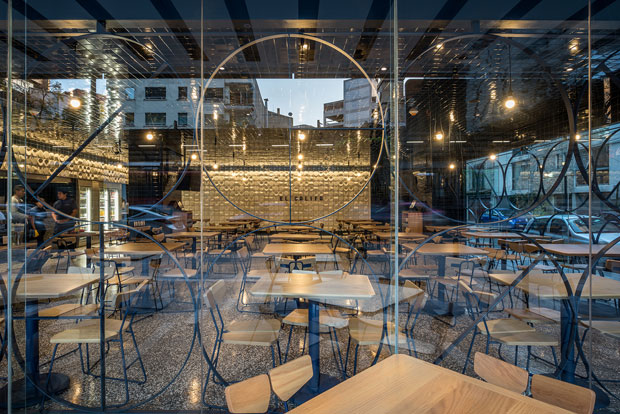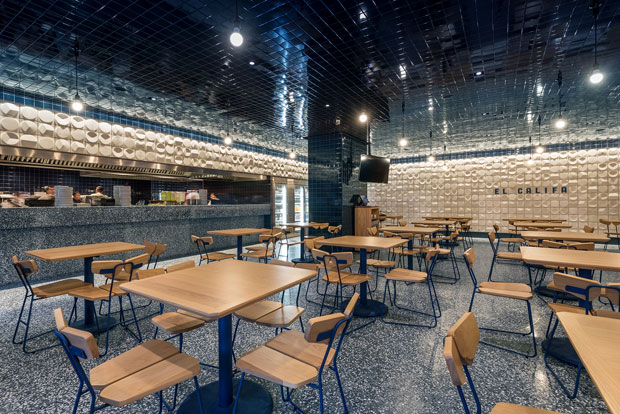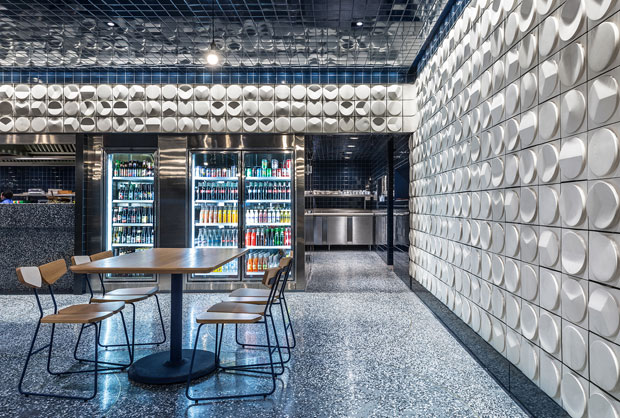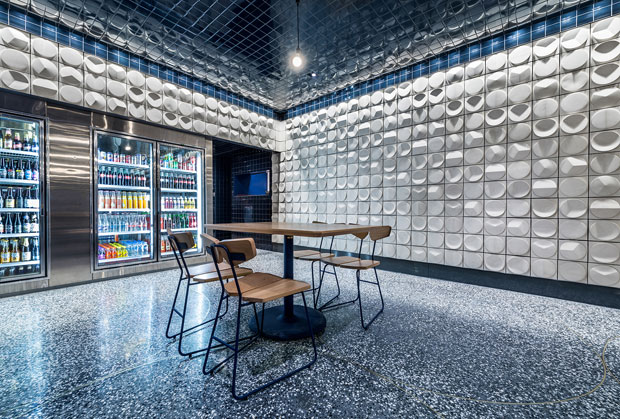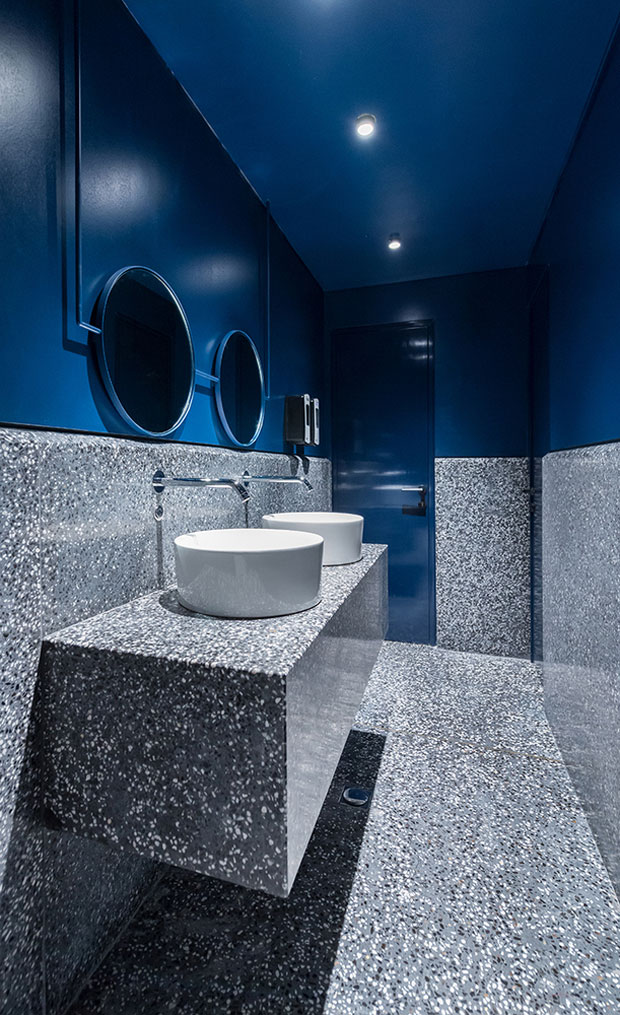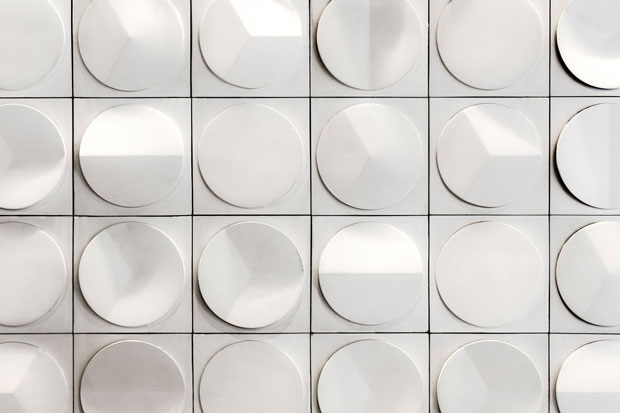 From the architects: El Califa is already a gastronomic reference if we talk about the best "taquerías" in Mexico City, not only for the quality of its ingredients but also for its service and atmosphere. In 2017, the brand started an expansion process and opened a new restaurant in one of the busiest streets in the city, Avenida de los Insurgentes.
Esrawe Studio found its source of inspiration in the tortilla and its geometric translation to the circle, as well as in its repetition, partition and variants. The tortilla has been an important part of people's lives in Mexico since pre-hispanic times, when our ancestors used corn tortillas as a dish, food and spoon. Today everyone finds ingenious ways to use it, creating a personal touch in the way of preparing, folding and holding a taco.
The language of the brand is intuitive and obvious. We maintain the carefree spirit of the brand, and empower it through the new graphics so that El Califa can convey an essence that has been formed naturally through time. As Mexicans, we have grown up surrounded by the graphic and cultural richness of "rótulos", a kind of traditional ads in Mexico, which evoke the casual, honest and inclusive spirit of urban food. It was in the "rótulos" that we found inspiration to create the new proportions and expression of the characters that form the iconic name of El Califa. The graphic elements, subtly playful and translated in an abstract yet flirtatious way from the tablecloths found in "taquerías", respond to the urban and popular context within which El Califa and its cuisine are protagonists.
By means of an open kitchen we enhance the preparation of the tacos, and at the same time we bring the diner closer to the traditional "taco bar". This gesture generates a link between the commensal, the "taquero" and the tacos, and dignifies the kitchen, causing a certain kind of admiration towards the preparation of dishes. The traditional mosaic in "taquerías" is reinterpreted in the space to generate a contemporary expression that becomes the identifying element of El Califa. This mosaic speaks ingeniously through a game of volumes of one of the most basic elements in our Mexican cuisine: the tortilla.
In contrast with the simple aesthetic of the mosaic, the floor is covered by the urban feeling of the terrazo embellished with an XXL grid of golden circles. Finally, the atmosphere is submerged by the warm light coming from custom bulbs that evoke the effortless atmosphere of "taquerías".
The furniture and tableware of the restaurant were developed especially for the project. This allowed us to follow the formal line that originated the interior design and brand identity, strengthening its discourse.
Photography by Camila Cossio
Find more projects by Esrawe Studio: www.esrawe.com