Ris Interior Design designed this stunning jewelry store located in Taichung City, Taiwan. Take a look at the complete story after the jump.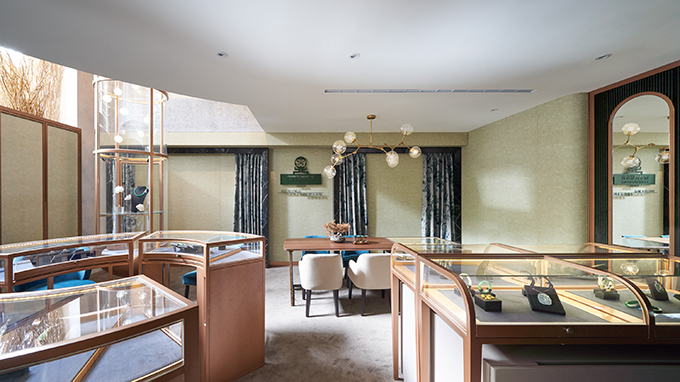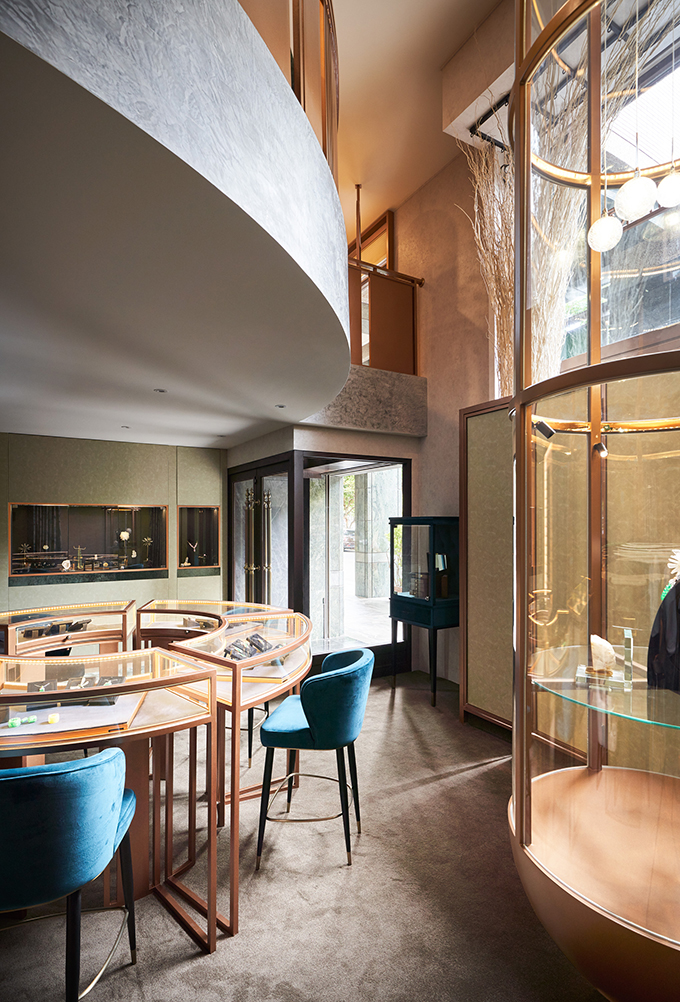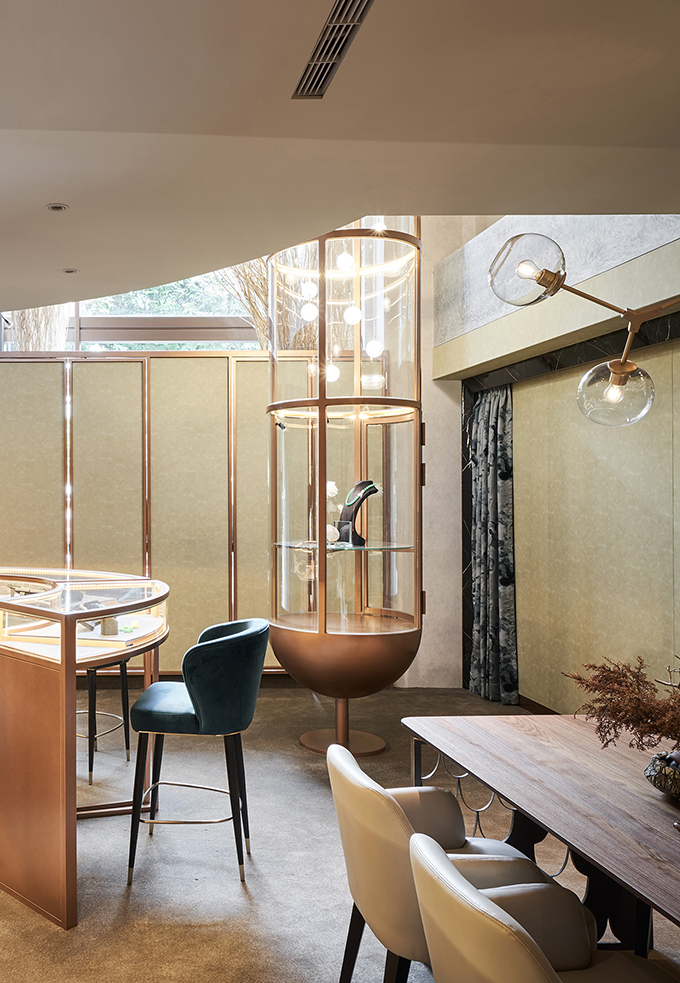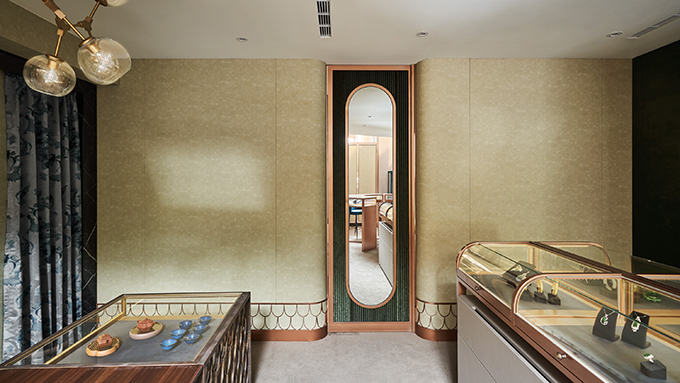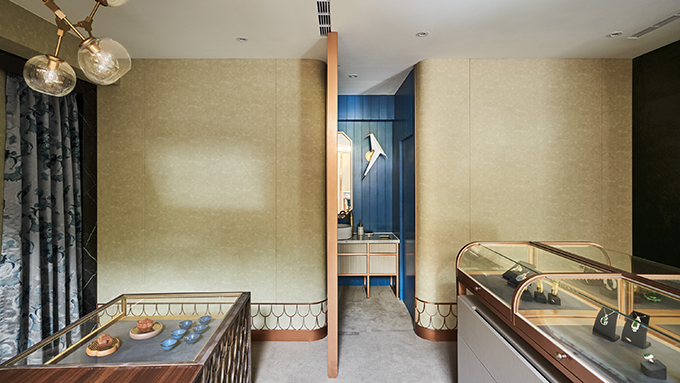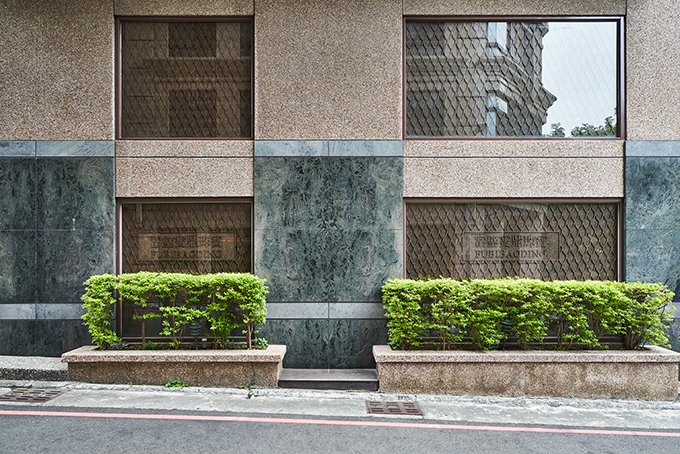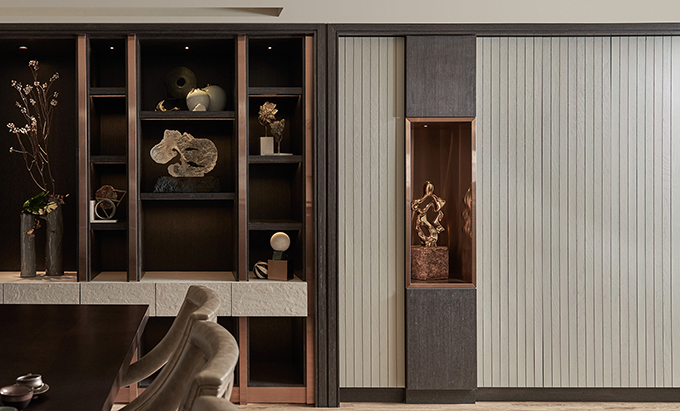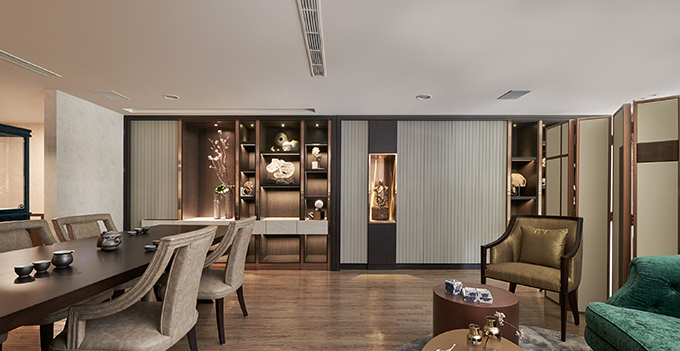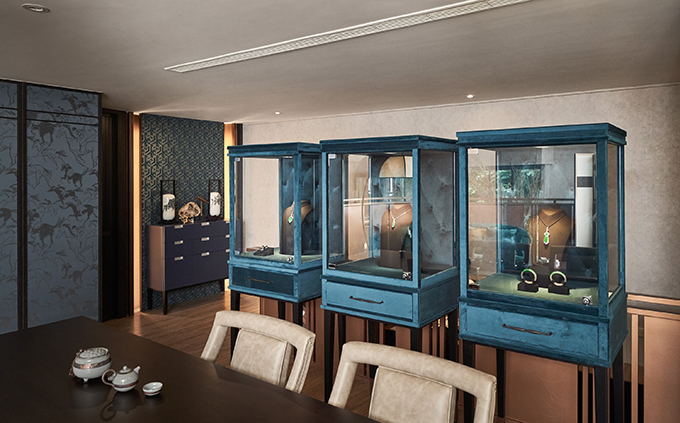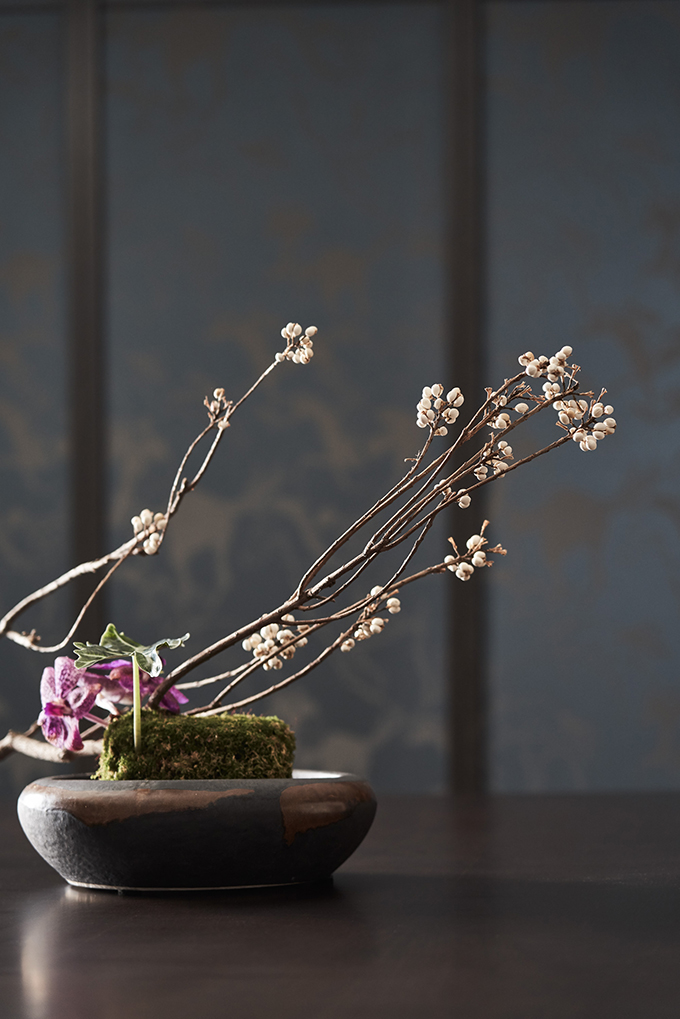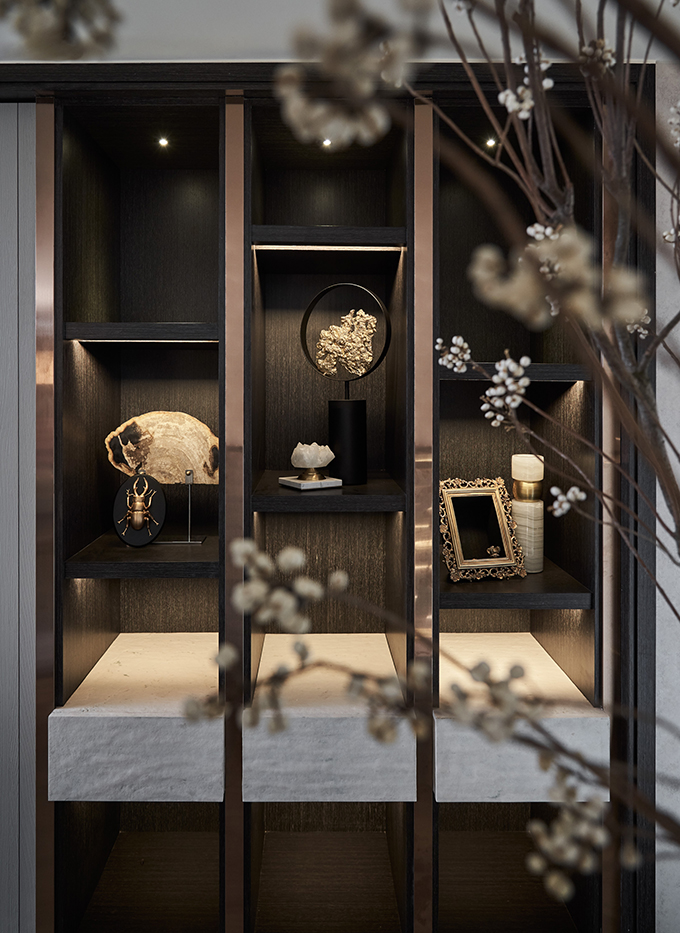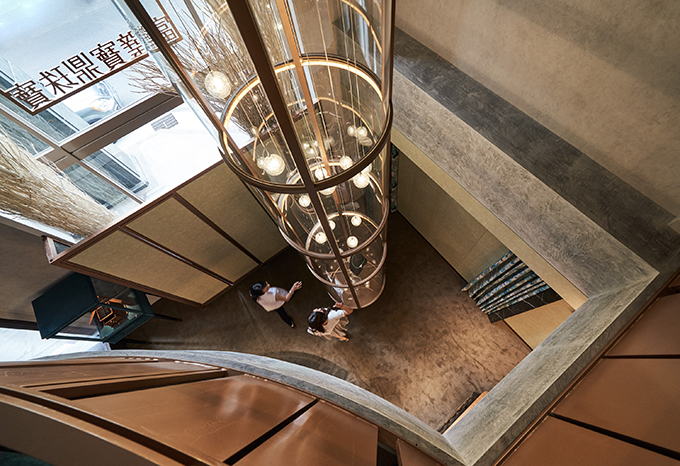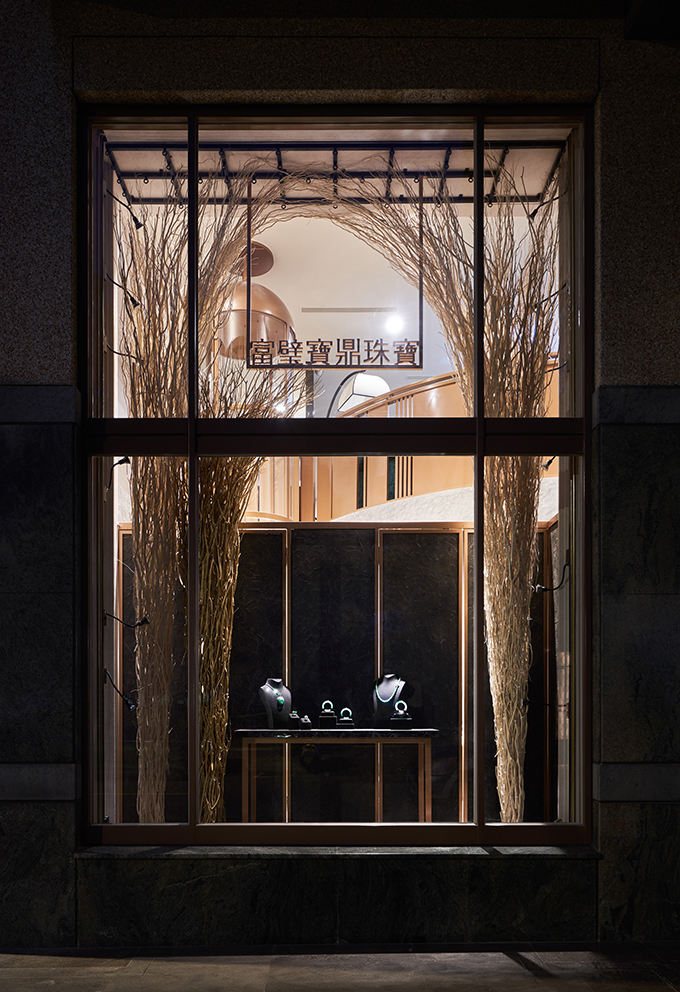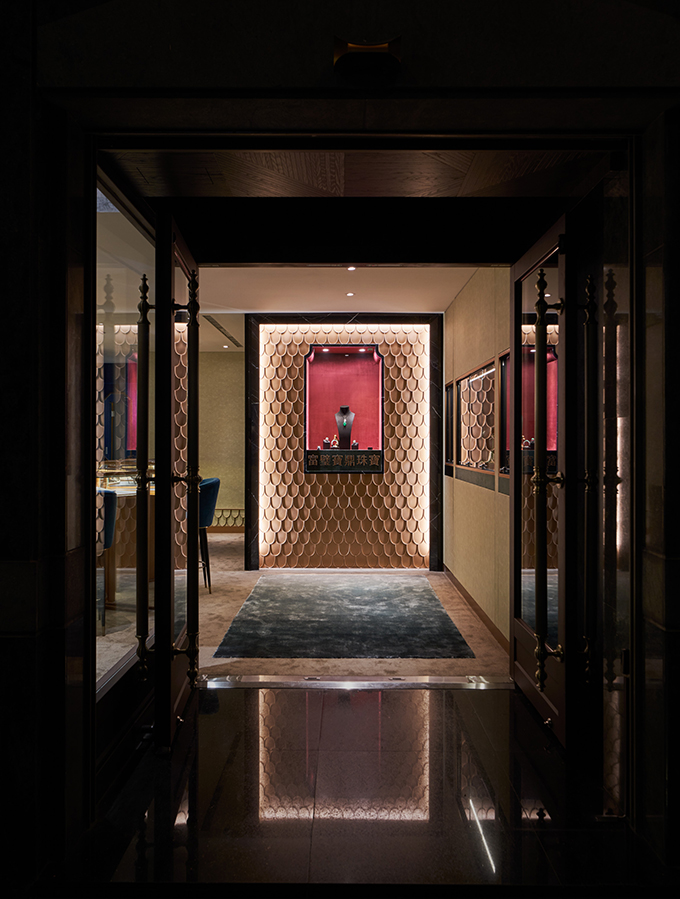 From the architects: Inspired from the jeweler's name, "Fu-Bi-Bao-Ding," representing power and authority, golden gilded metal framing at entrance elevates the ambiance as an extraordinary starter. Display islands are installed in pale apple-green backdrops, whose textural details of leather grains echo to jadeite products. Aqua blue decorative furniture gives extra touches and implications of gem clarity.
Upstairs to VIP lounge, the style progresses to oriental vibes: curve outlines and linear arrays enrich wood feels; meanwhile, satin textile-covered screens shine with two-tone effects, sustaining a lavish undertone. Only genuine gemstone is praiseworthy heirlooms. Mounted from upstairs ceiling to ground floor, the giant vacuum tube preserves treasures, culminating with an embodiment of gemstone everlasting charms.
Images are courtesy of Ris Interior Design
Find more projects by Ris Interior Design