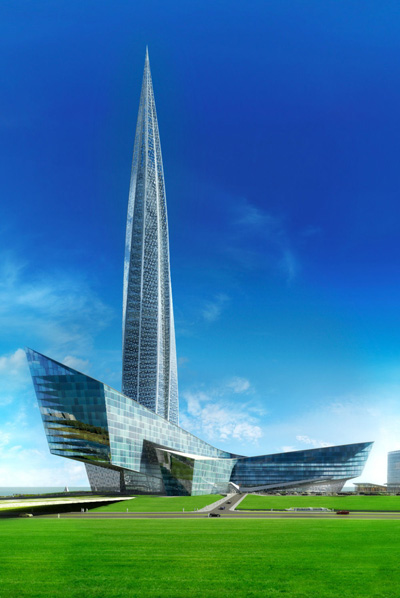 Project: Gazprom Group Headquarters
Designed by RMJM
Location: St Petersburg, Russia
Website: www.rmjm.com
Project in works for more than five years is finally about to see the light of day, the initial Gazprom Group Headquarters design (featured here over two years ago) now gets a new location, a taller tower and additional space in a revision by RMJM. The $3bn design will now rise in Lakhta in the neighboring palaces of Peterhof and Tsarskoe Selo, the tower grows to 426m height and the scope now stops at 330,000 sq m placed on a 17 hectare site.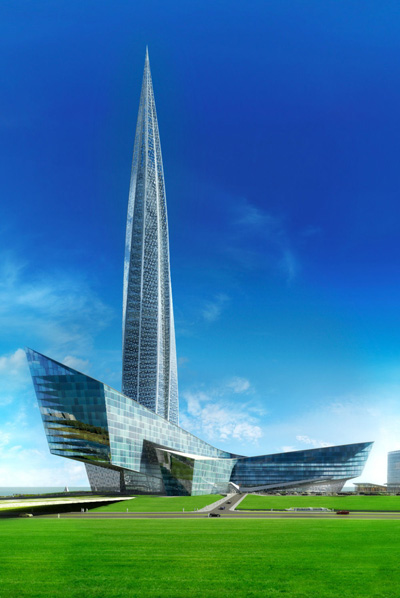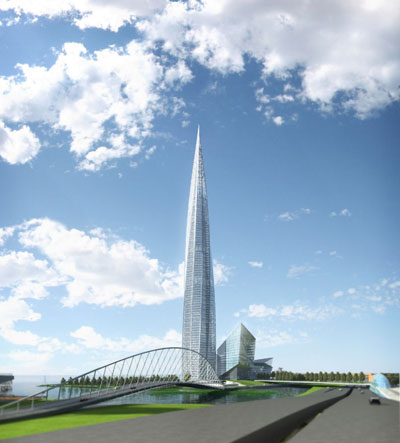 The new design houses as expected companies offices but it will also include leisure and retail facilities accompanied by a number of residential units. For the harsh Russian winters, with a double facade membrane an environmentally friendly aspect is included.