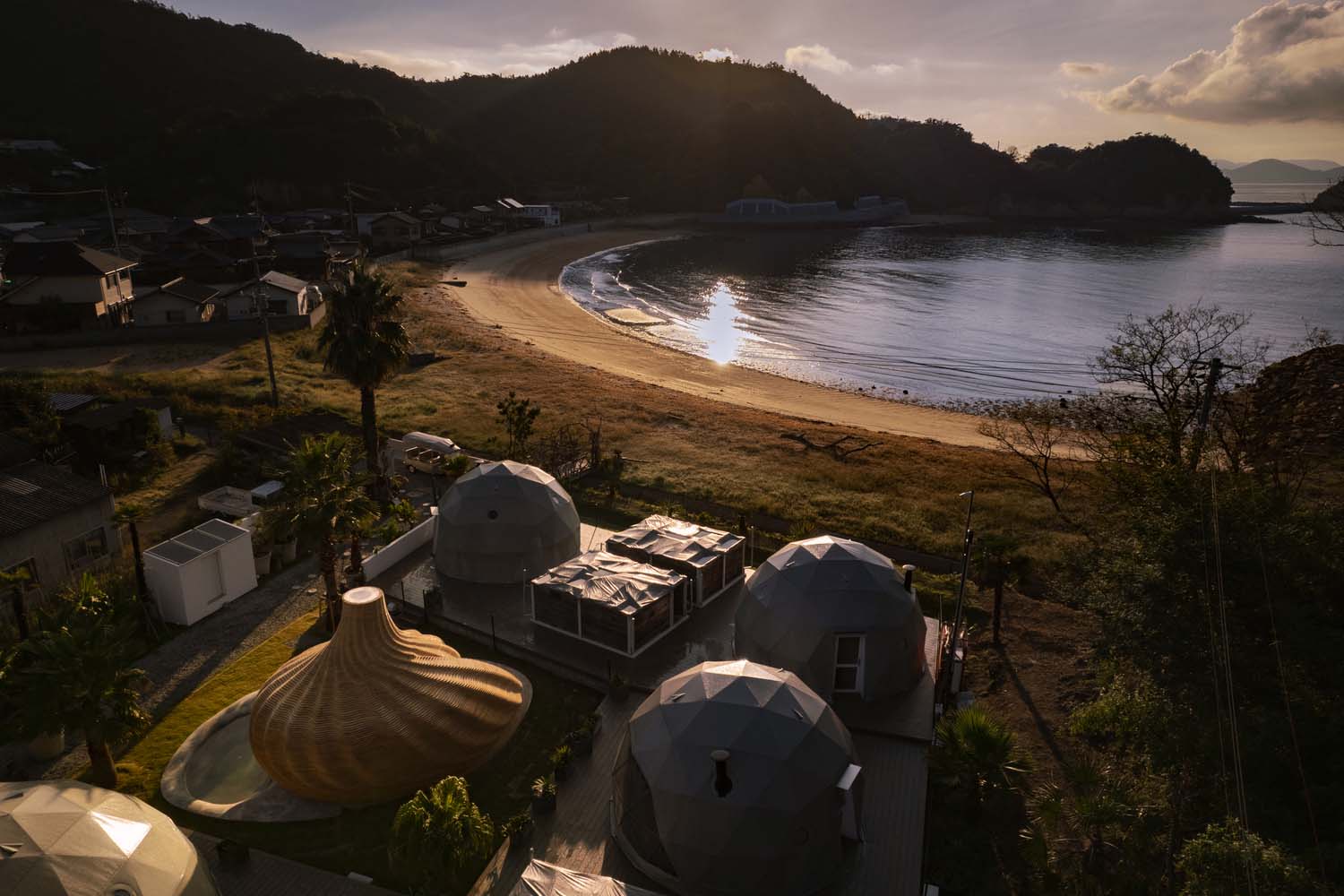 Kengo Kuma & Associates have recently completed works on the organic wooden sauna "SAZAE" located at the center of the glamping facility "SANA MANE" near the small inlet of Naoshima.
The wood masonry, which was constructed by stacking 150 layers of CNC-processed, 28 mm thick plywood, presented the greatest obstacle. The solid wood sauna's walls are typically 450 mm thick to ensure heat insulation and heat retention.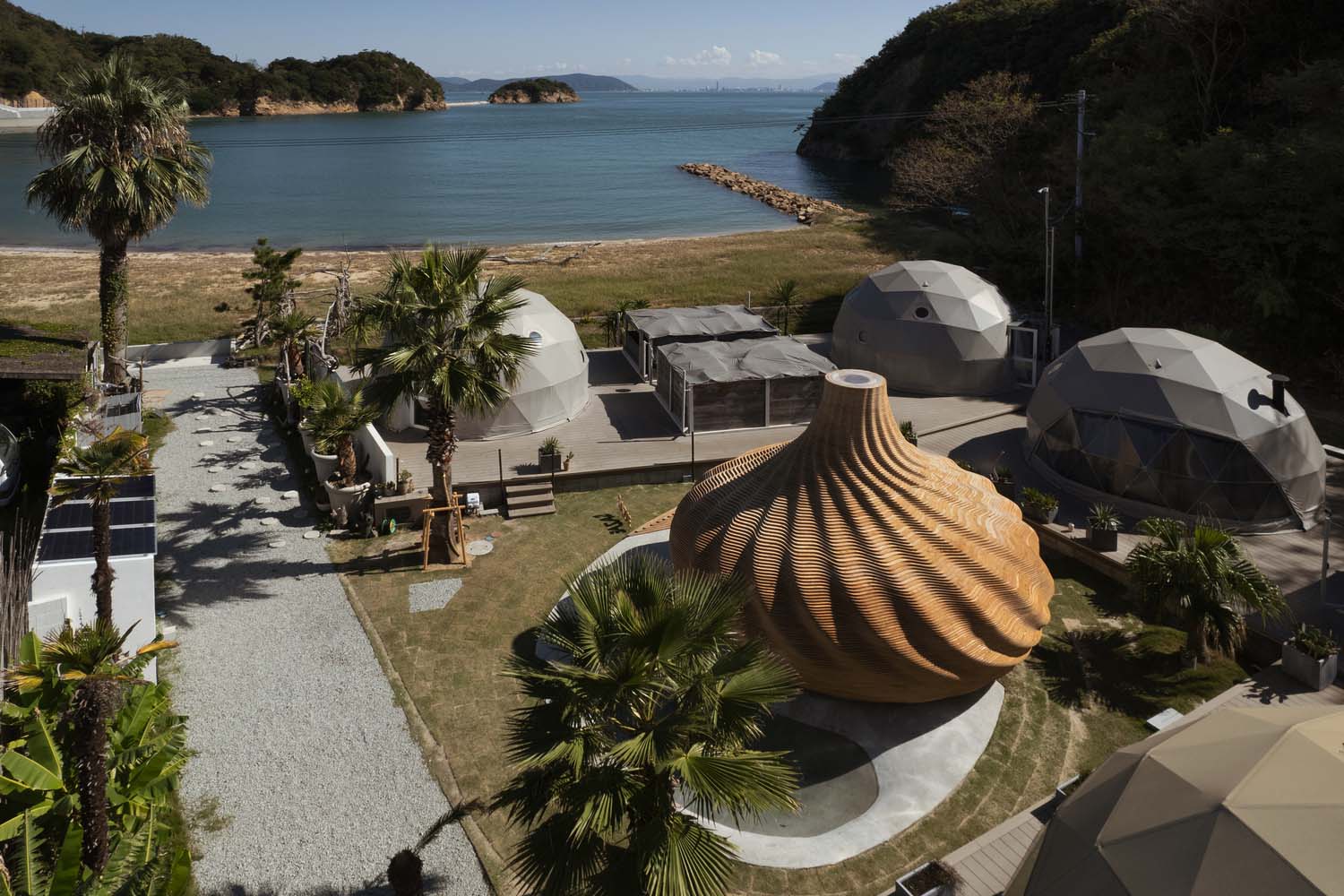 The exterior contains several shell-like folds that give the surface a striking shadow. The pleats are delicately formed on the inside to fit the body and offer a cozy sitting experience. The only source of light is the oculus, which fosters a meditative state.
Although 1,500 sheets of plywood were used to create this spiral-pleated geometry, 3D CAD and programming were used to design the shape and the plywood paneling.
Contrary to a typical sauna, despite the high ceiling, the ideal temperature and humidity are maintained by utilizing environmental simulations to the most extent and creating forced ventilation airflow.
Architects: Kengo Kuma & Associates – kkaa.co.jp
Area: 8 m²
Year: 2022
Photographs: Keishin Horikoshi / SS Inc.
Illumination: ALG-Architectural Lighting Group
Design Team: Taichi Kuma
Facility: SANADA DENKI, Kimura Propane, BSA
Collaborators: Studio Nora
Publication: GA JAPAN
Cooperation: Ejiri Structural Engineers
City: Naoshima
Country: Japan