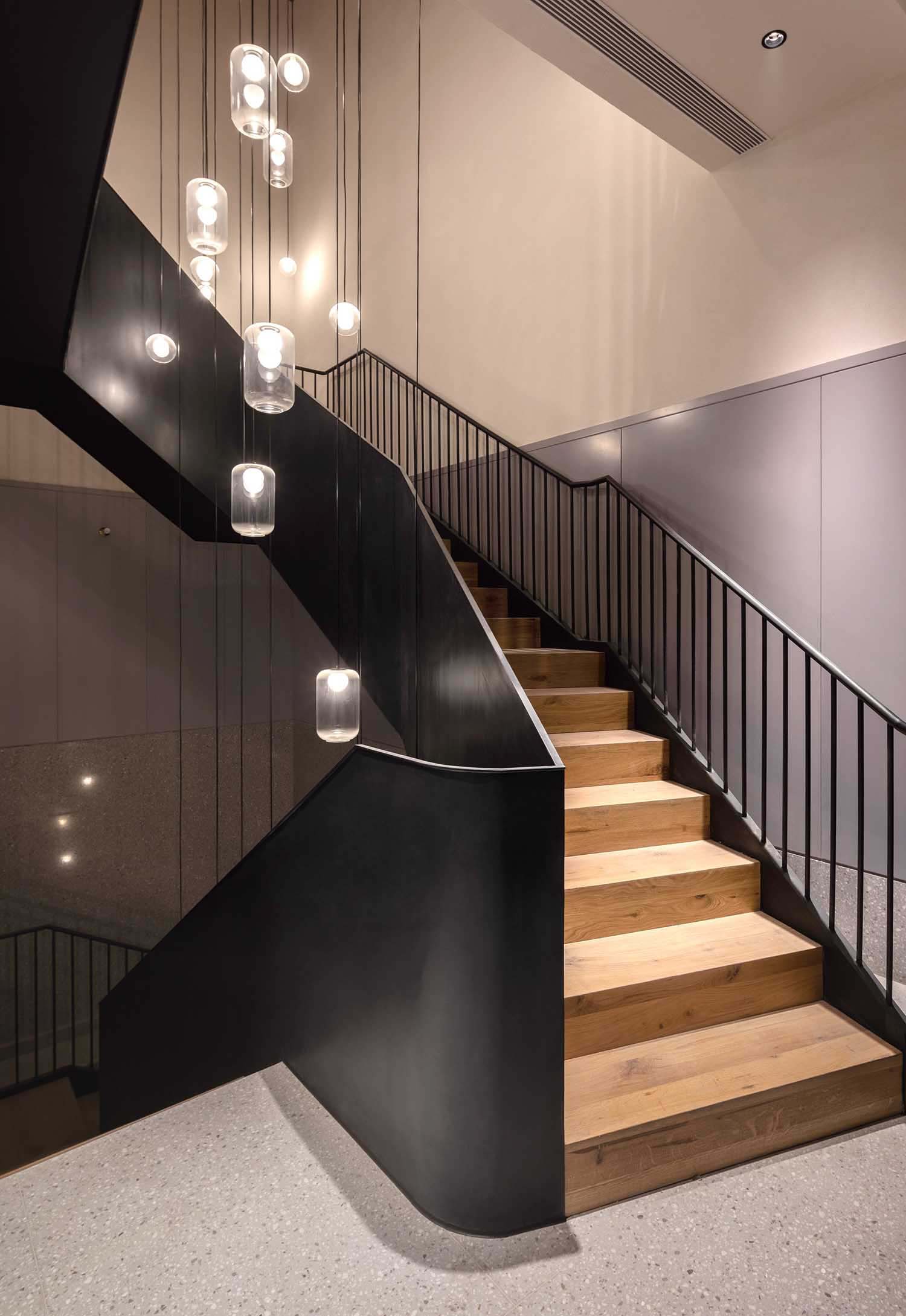 Beijing's North Fifth Ring Road will soon be home to a new hot spring resort hotel with a courtyard design. Its landscape, interior, and architecture were all created by Soong Lab+. The first little experiential place finished in the entire project is the Coloratus Bar, which is situated on the second floor of the hotel room zone. With unusual tension, it is displaying its energy. The main corridor of the hotel rooms is connected to the stairway leading to the bar entrance, and it also provides direct access to the hot spring area. Due to the nature of this moving line, the operation of the bar is flexible and diversified, allowing it to serve future hotel guests as well as the general public.
The mood of red brings original vitality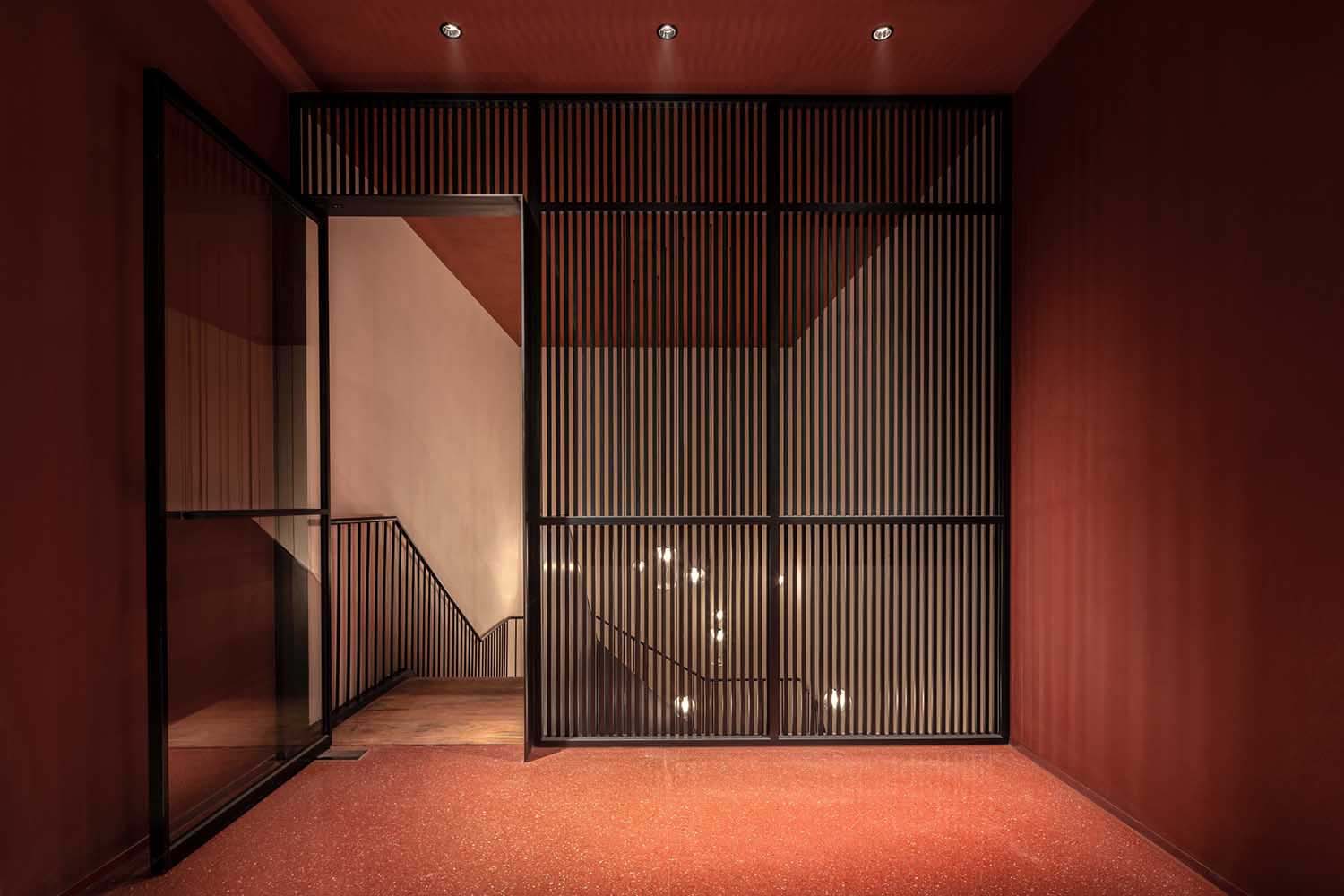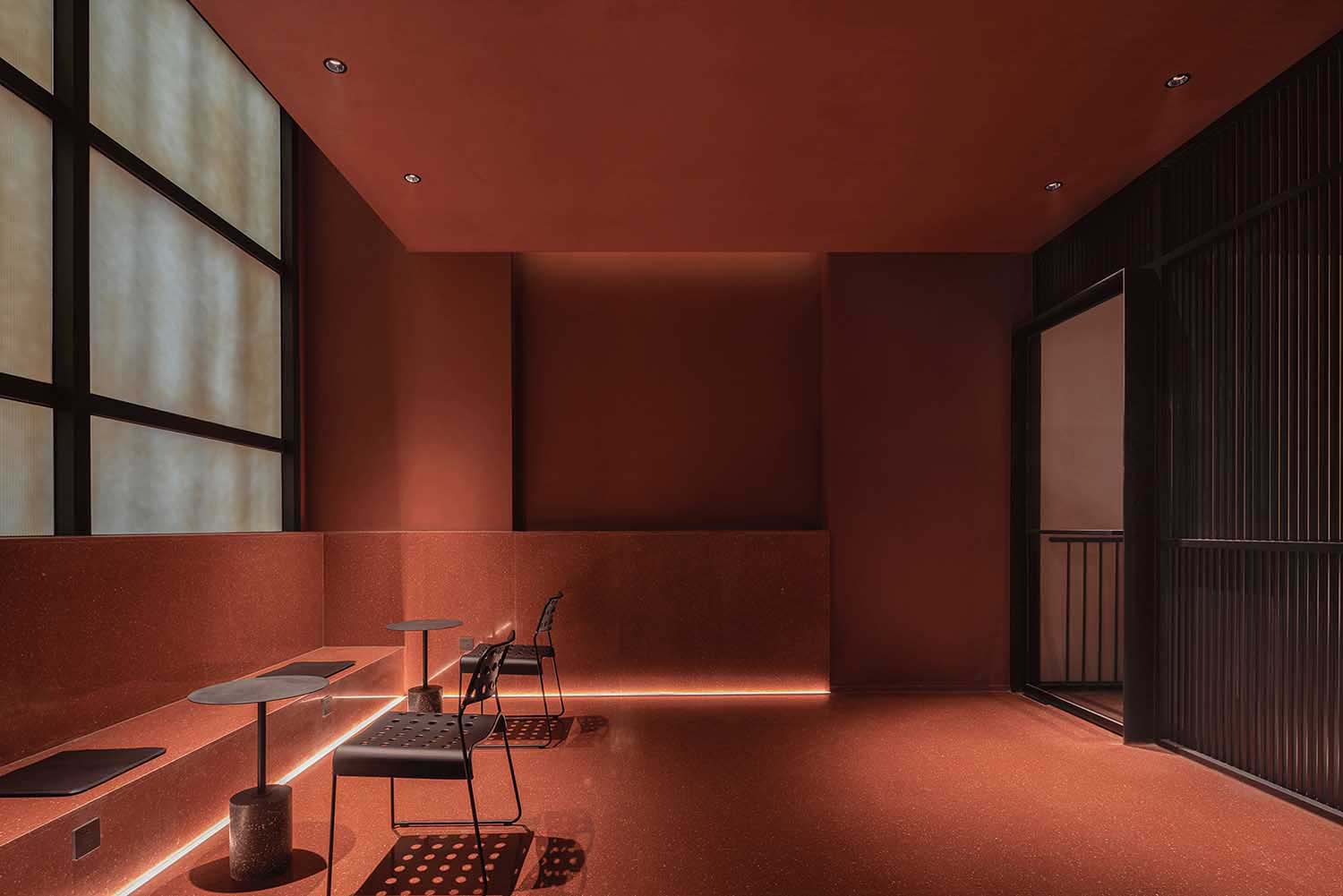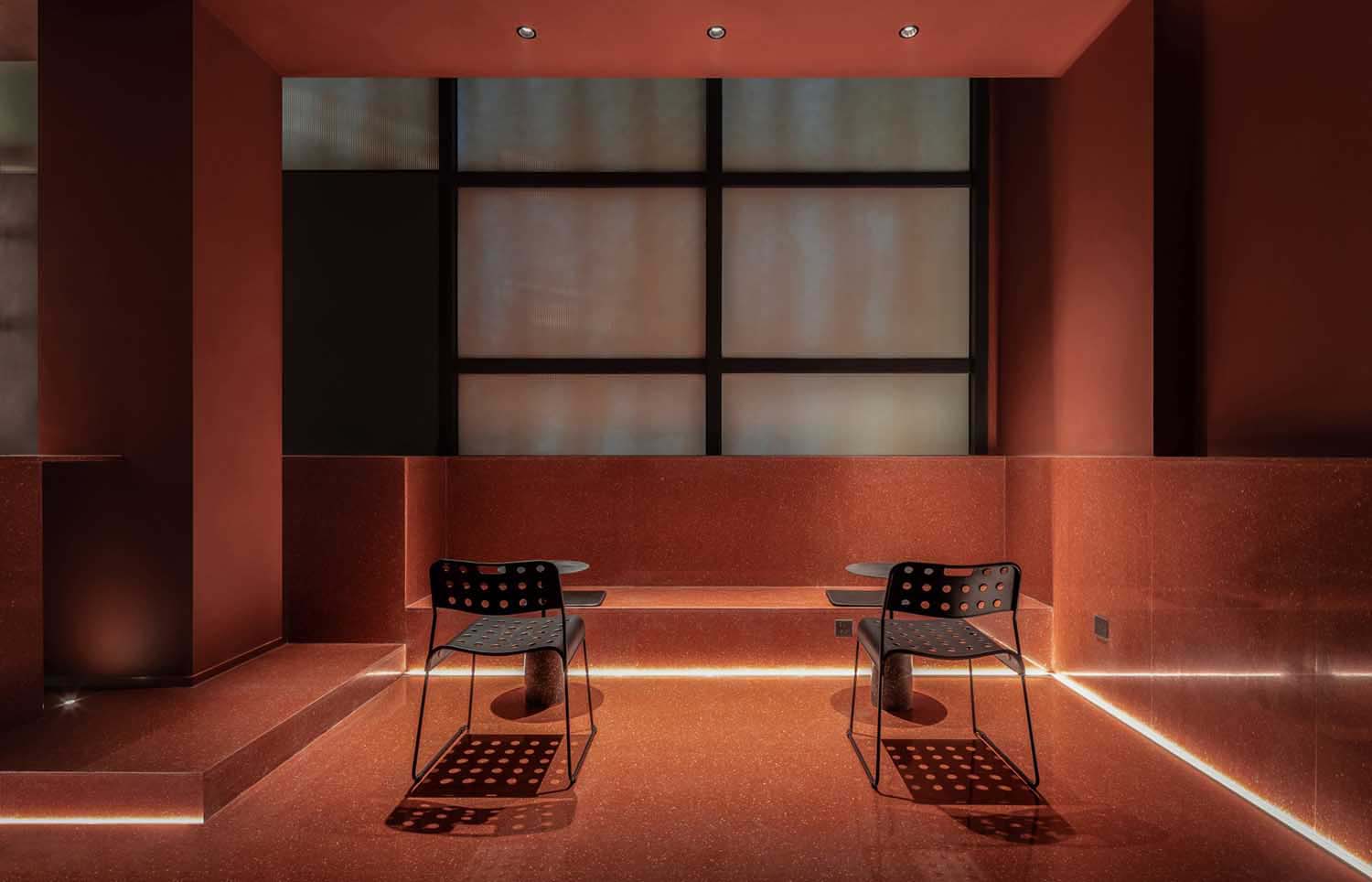 By using the abstract emotion concept and the color red as the design motif for Coloratus Bar, Soong Lab+ hopes to evoke the wild energy of the establishment from the inside out and lead guests to discover the relationship between the environment, their own emotional expression, and others. In the meanwhile, it regards this location as serving as the prelude to everything.
The original location of this bar features several tall windows and plenty of height, but the room is almost like a passageway. The director Wang Songtao must consider and determine how to build a rich experience while presenting the emotional concept of "red" in this constrained and unique plan.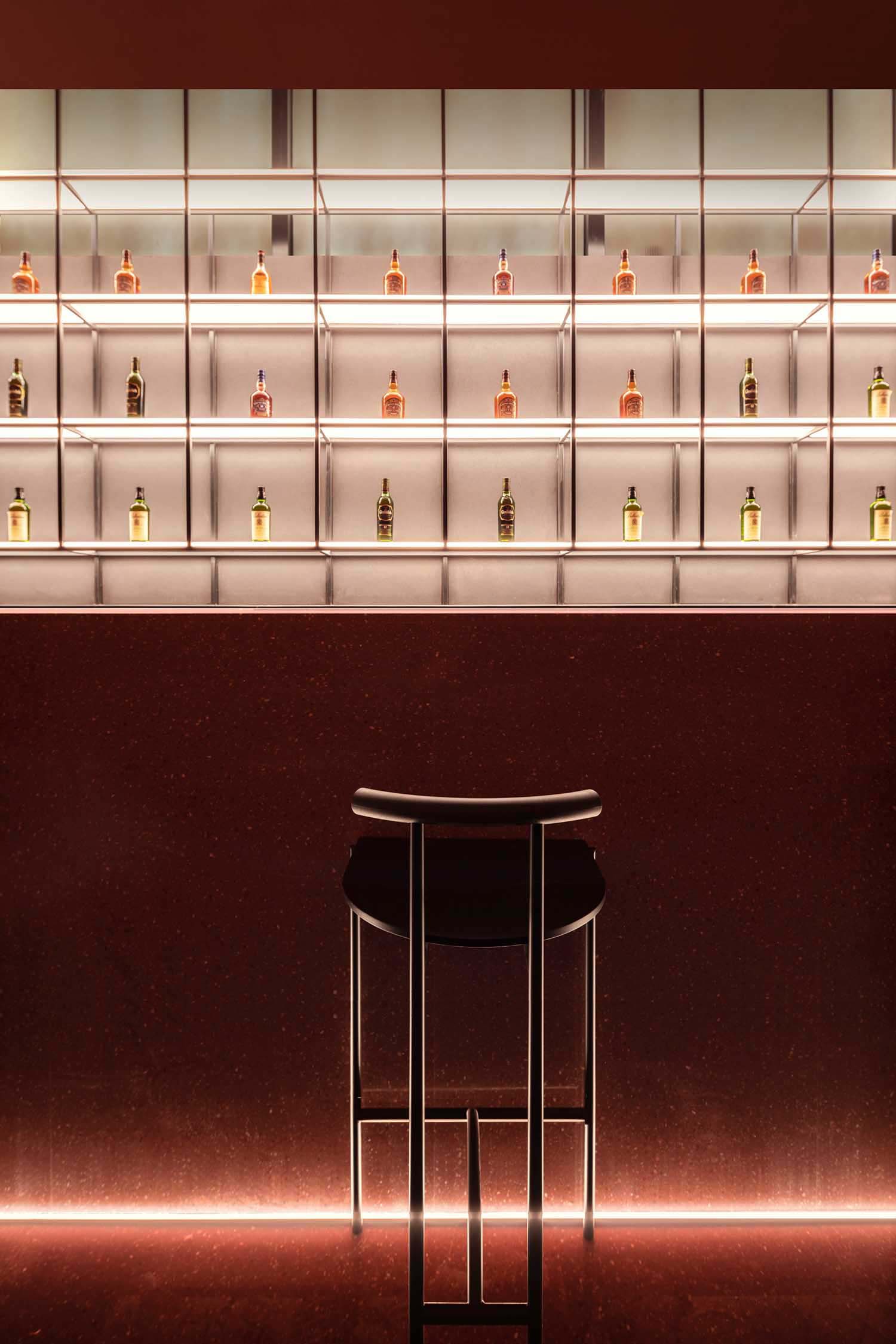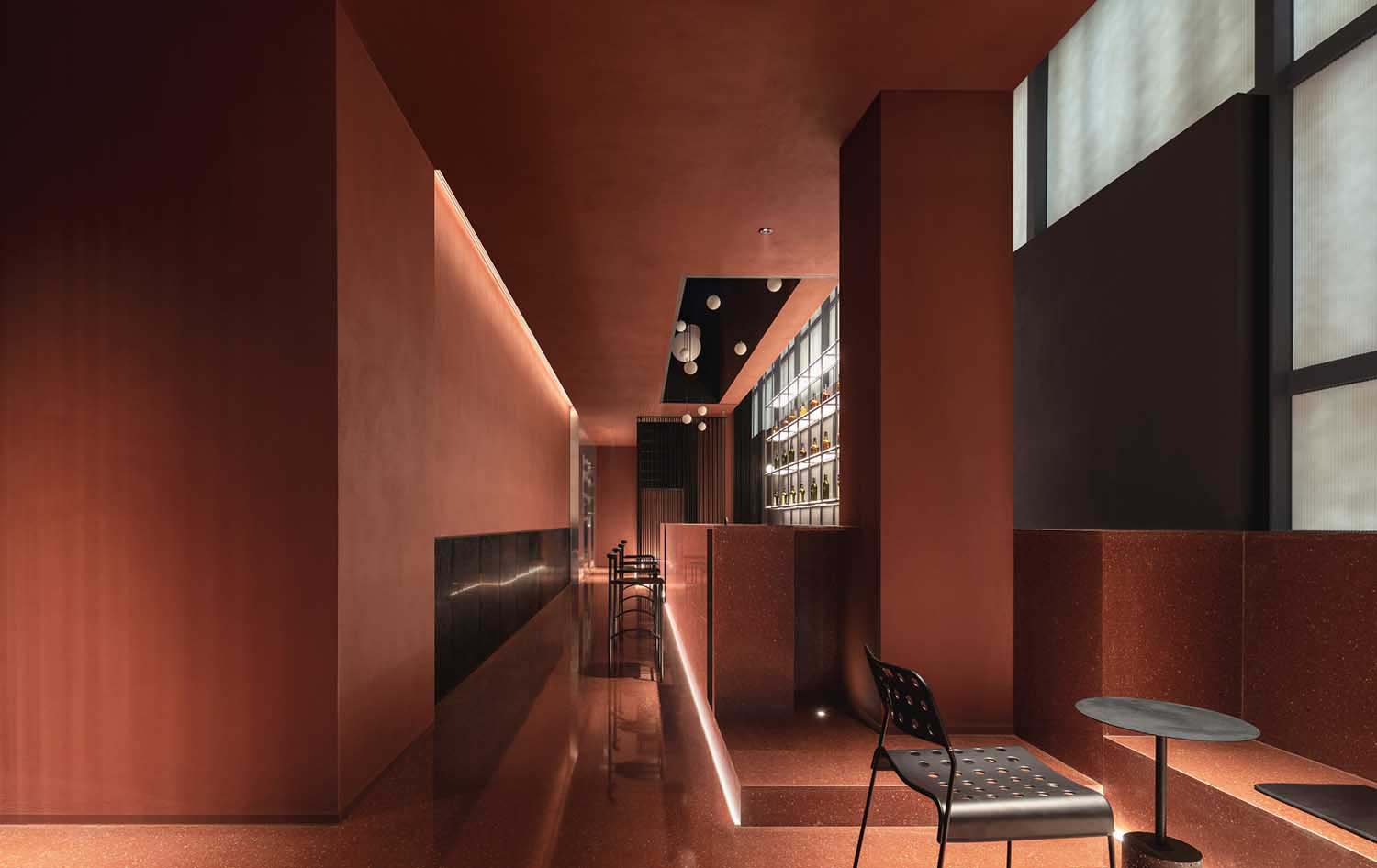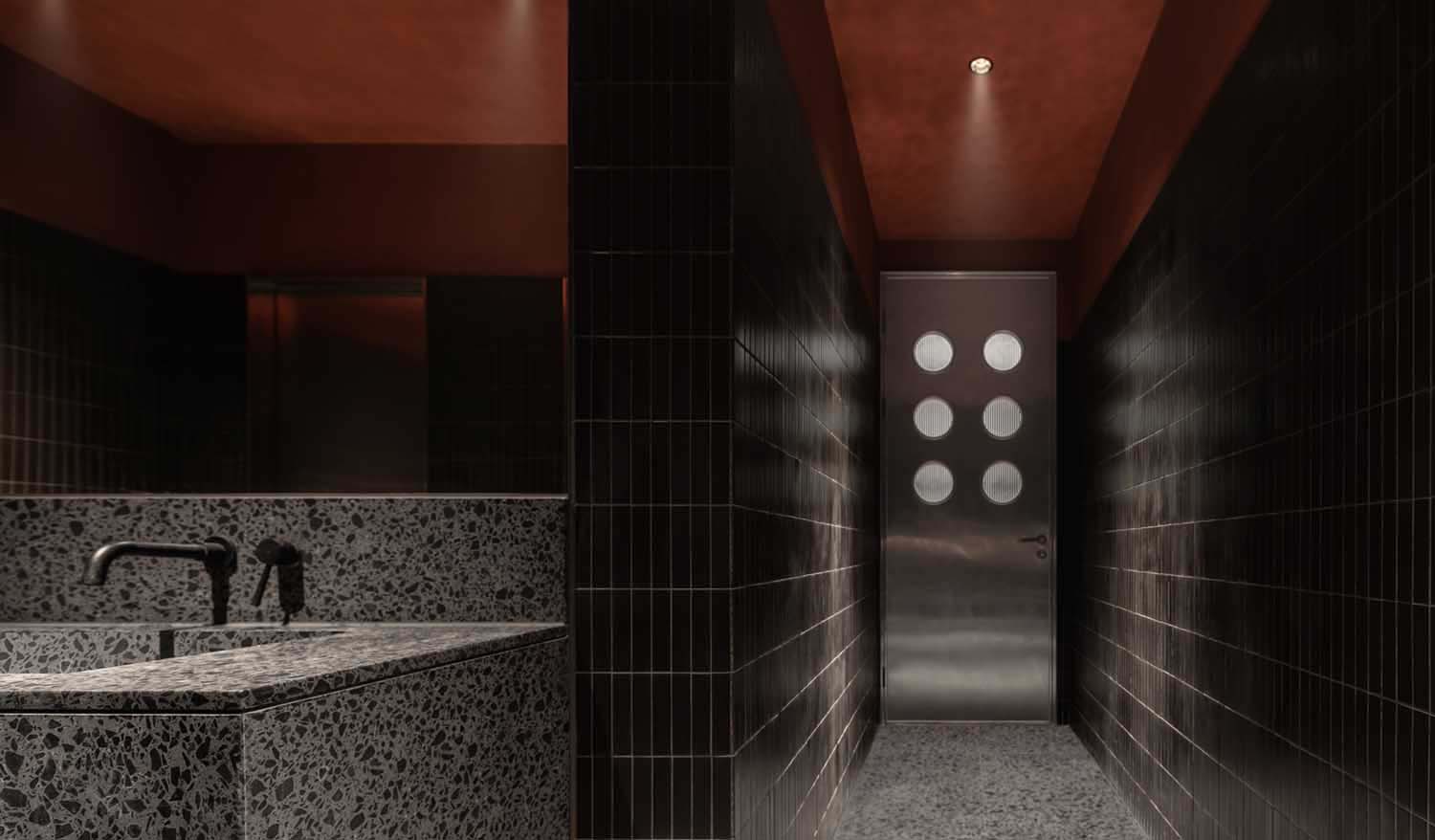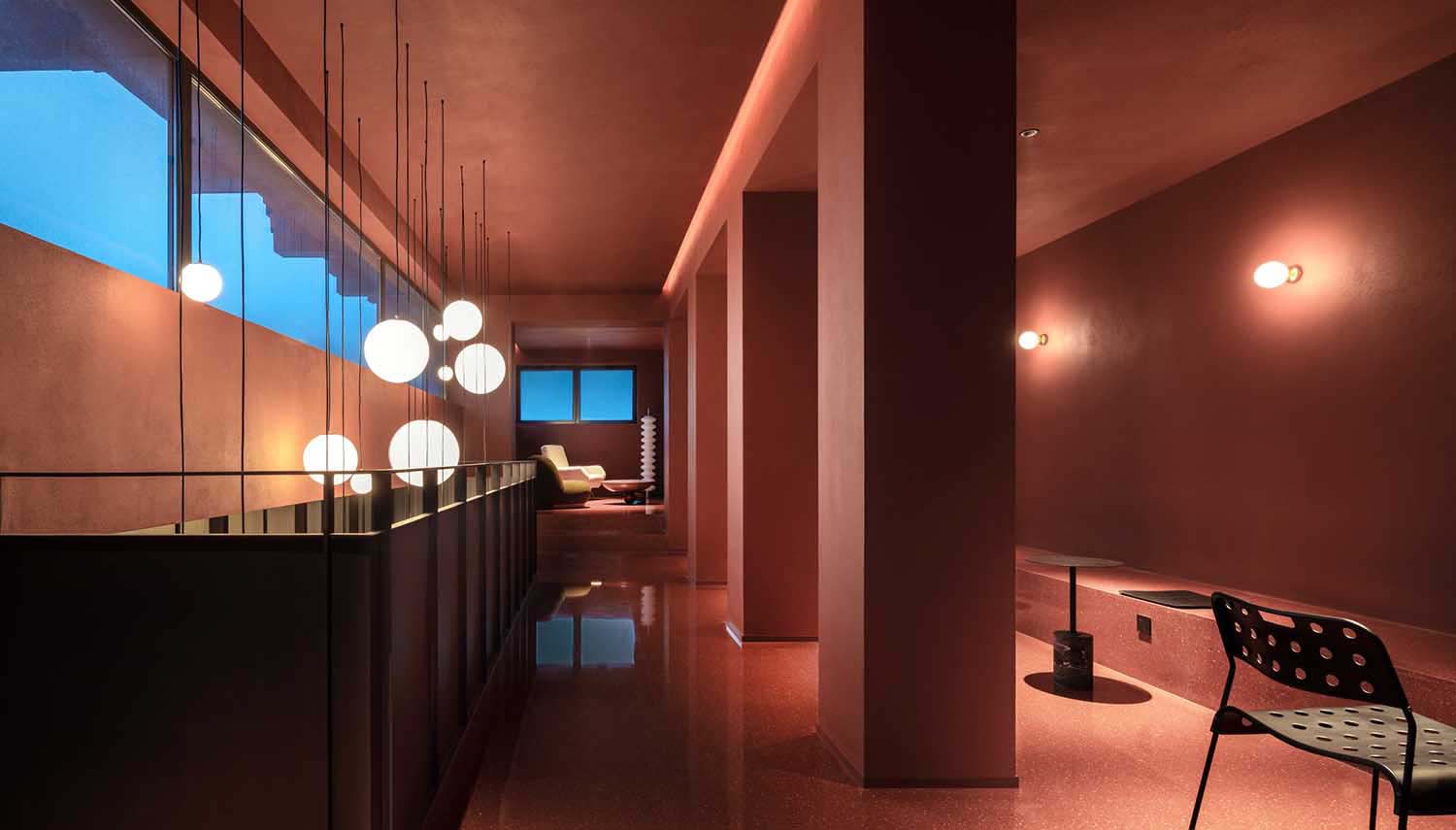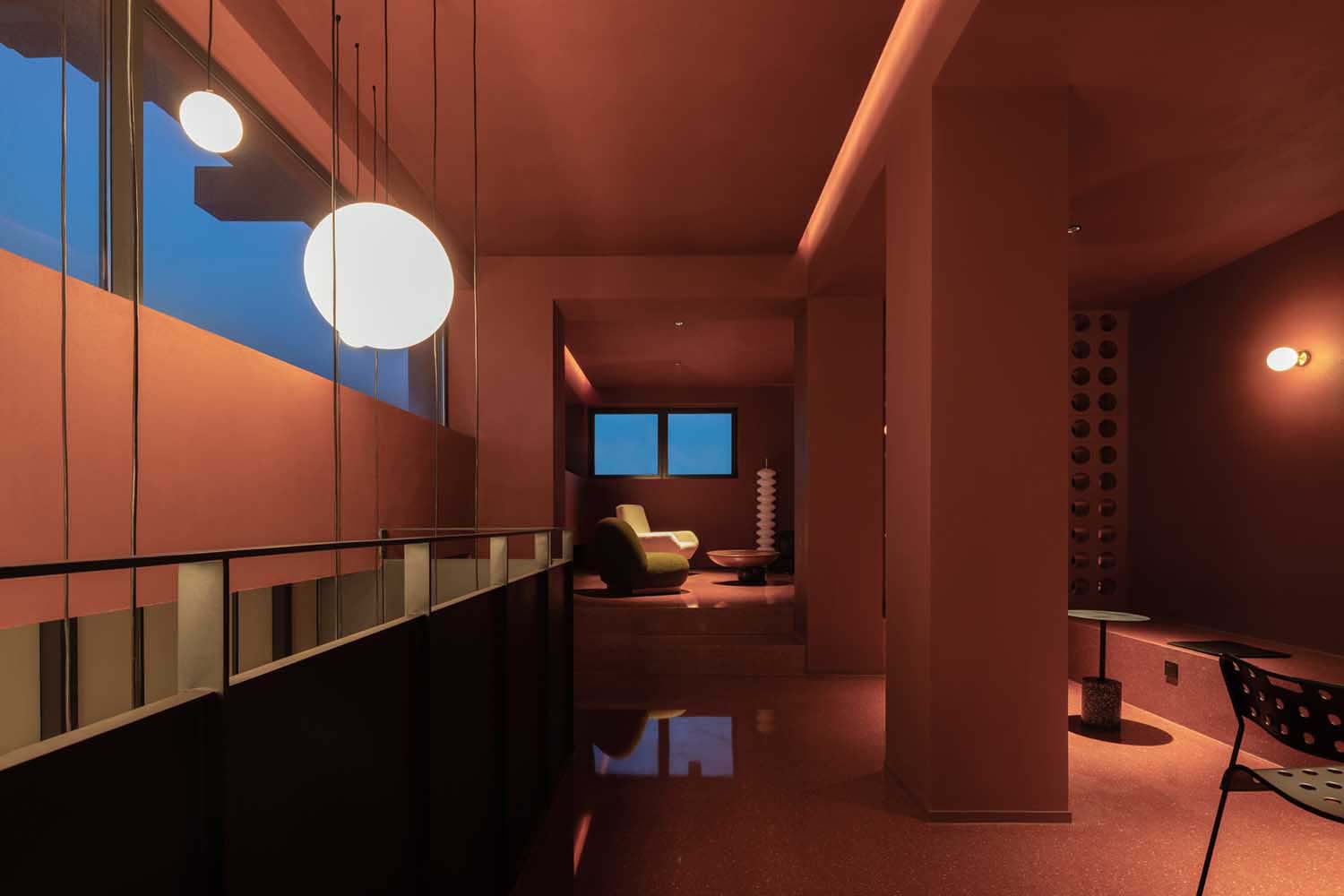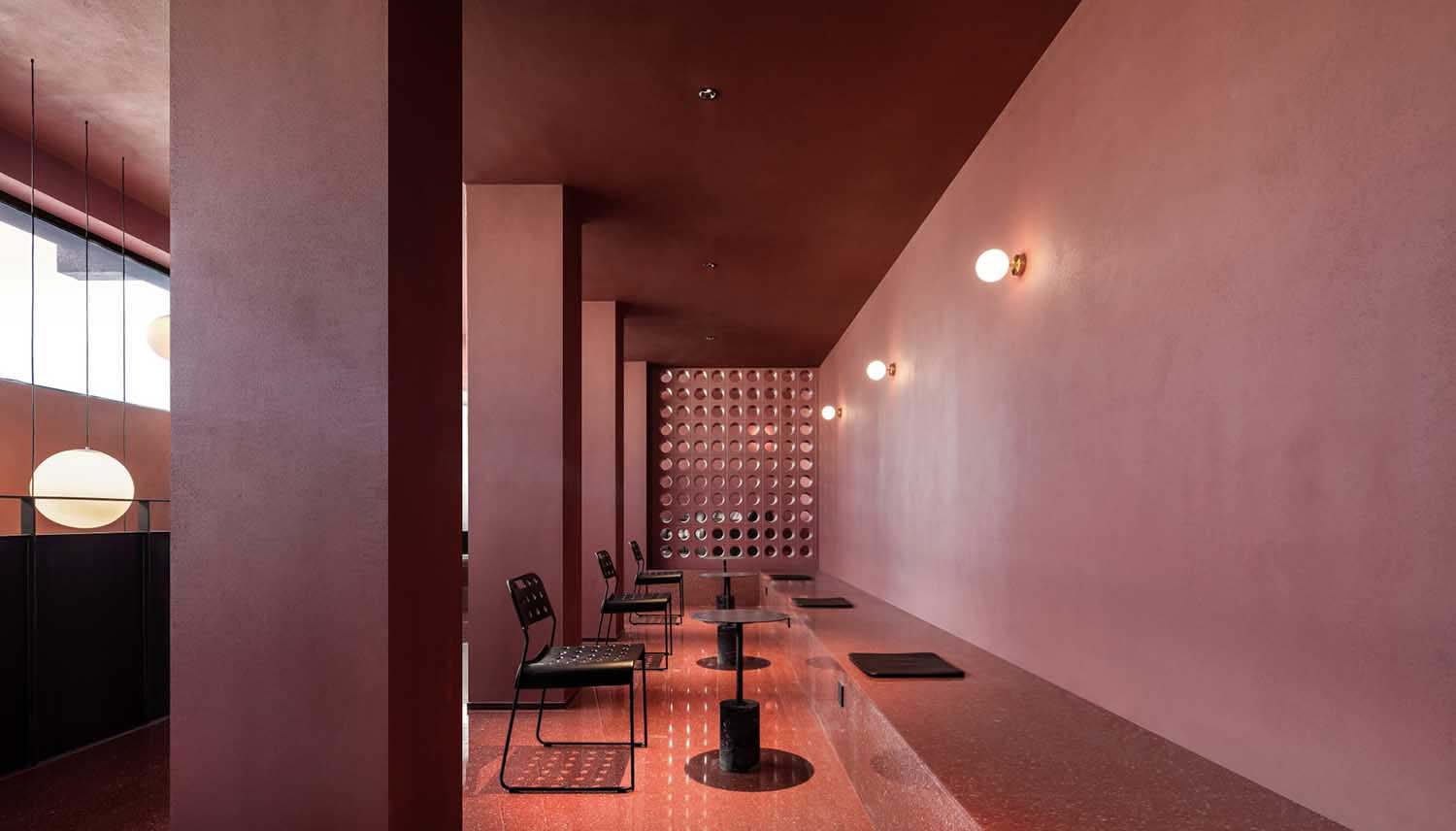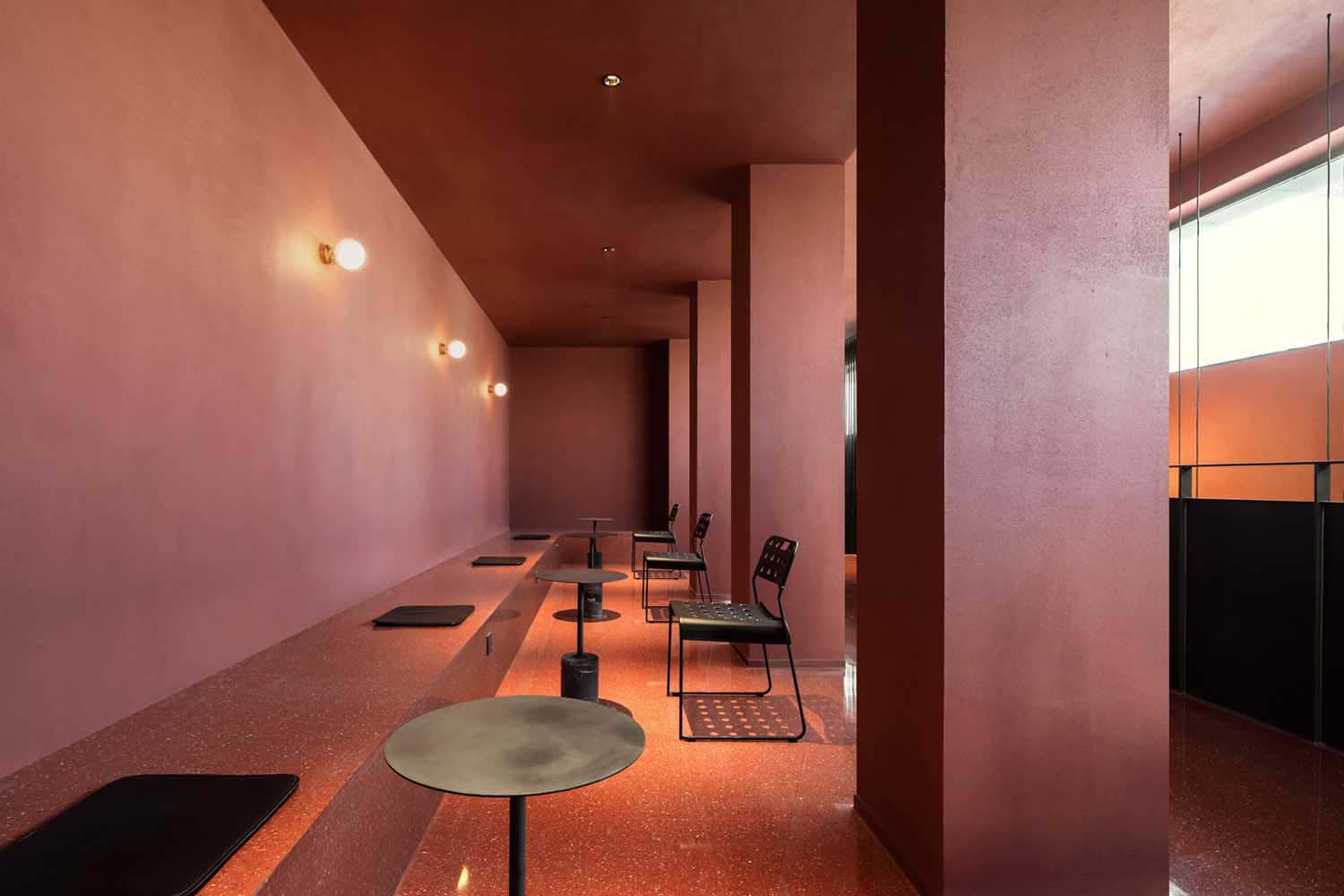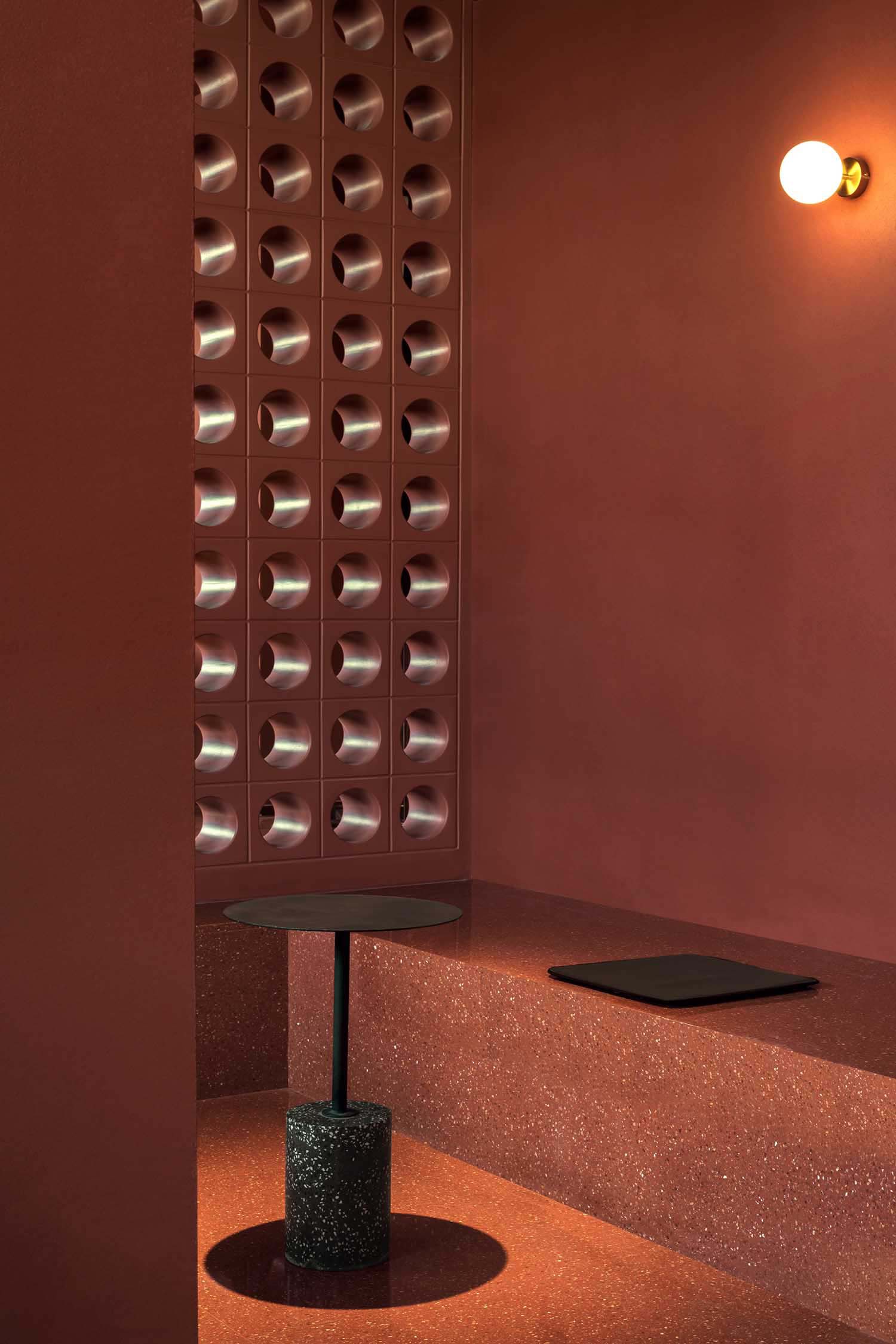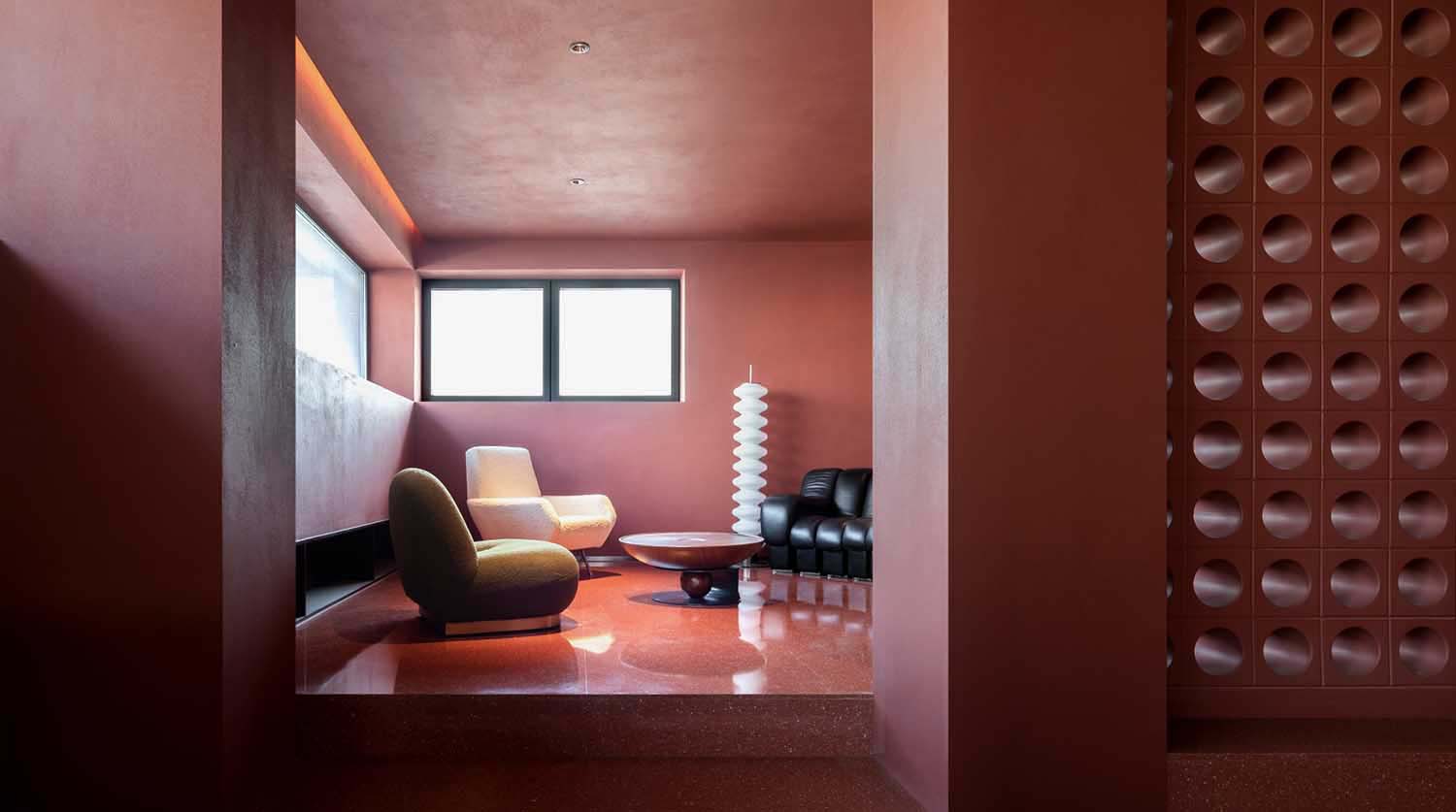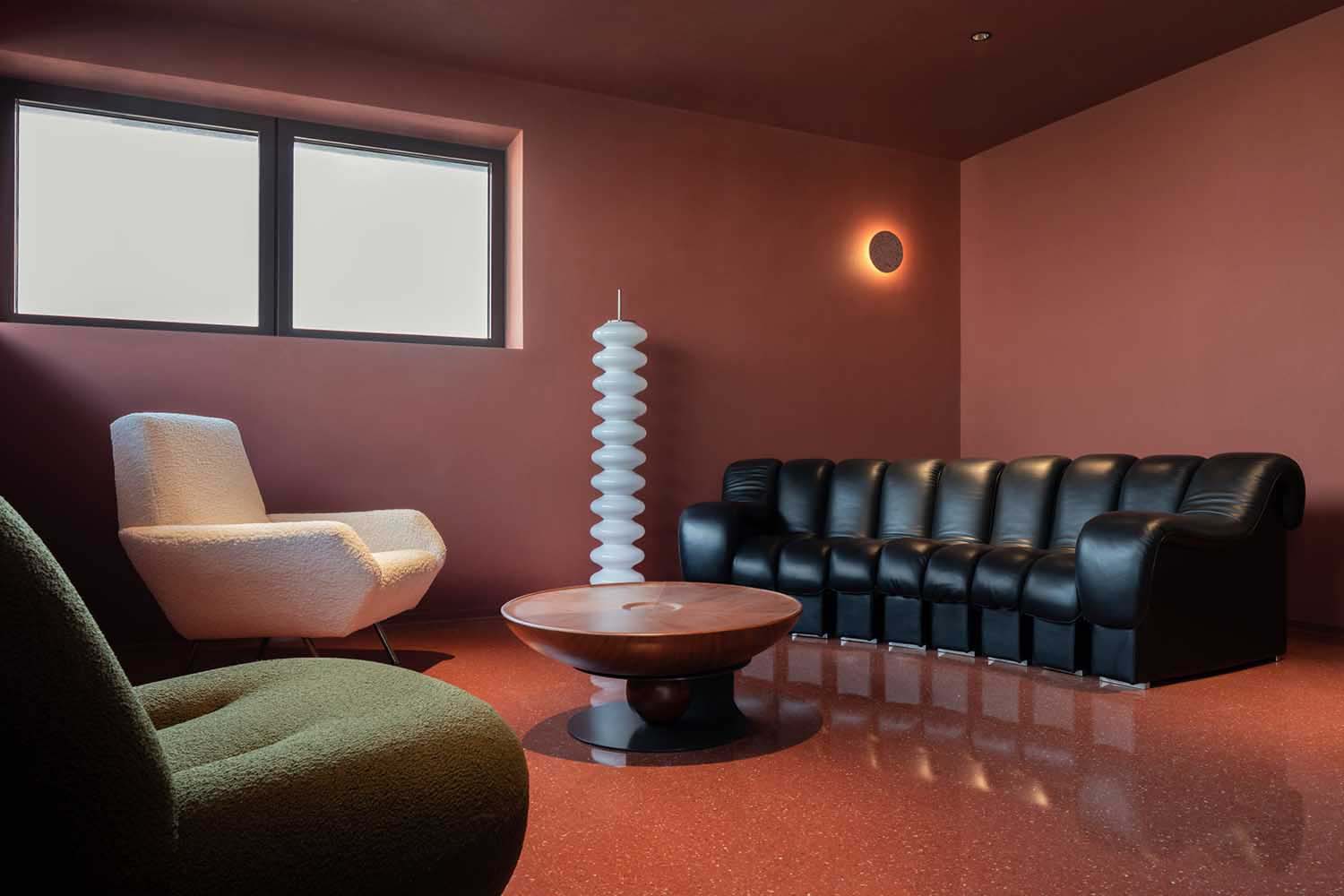 The basic site "grows" into a double-storey facility with a small double height area by adding floors and adjusting sizes. A staircase hall that connects the first and second floors vertically is located at the floor's end. In the staircase hall, numerous metal tubes have been strategically placed to create a "screen" that not only assures the safety of passage but also offers a unique passing experience. Visitors transition emotionally from the first floor to the second floor under the cover of this "screen," going from a quiet room to a room with plenty of natural light and a panoramic view.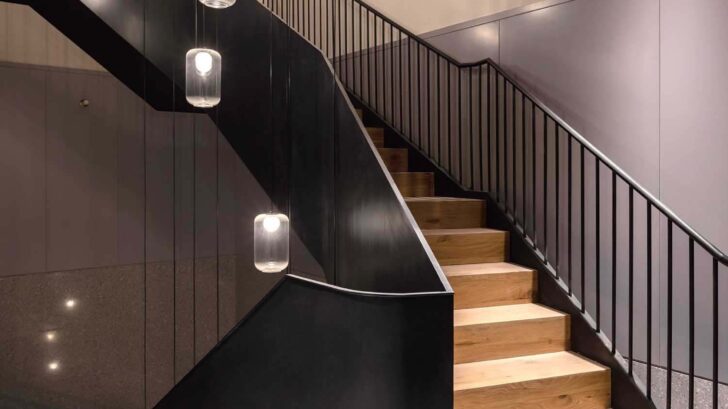 Project Location: Beijing, China
Client: Joyous Garden
Element: Leisure space
Design Firm: Soong Lab+
Director: Wang Songtao
Design Team: Jane Zhang, Xiaoyu Wang, Shuai Li, Mengya Chang, Shujun Yang
Soft Furnishing: AtelierTing
Construction Firm: Jiangsu Feiyi Construction Engineering Co., LTD
Site Area: 400 m²
Design Period: 2021.9.10-2021.11.20
Construction Period: 2021.12.16-2022.12.22
Material: Terrazzo, Latex Paint, Steel Plate, Stainless Steel
Product: AtelierTing, relife
Photography: Wu Ang