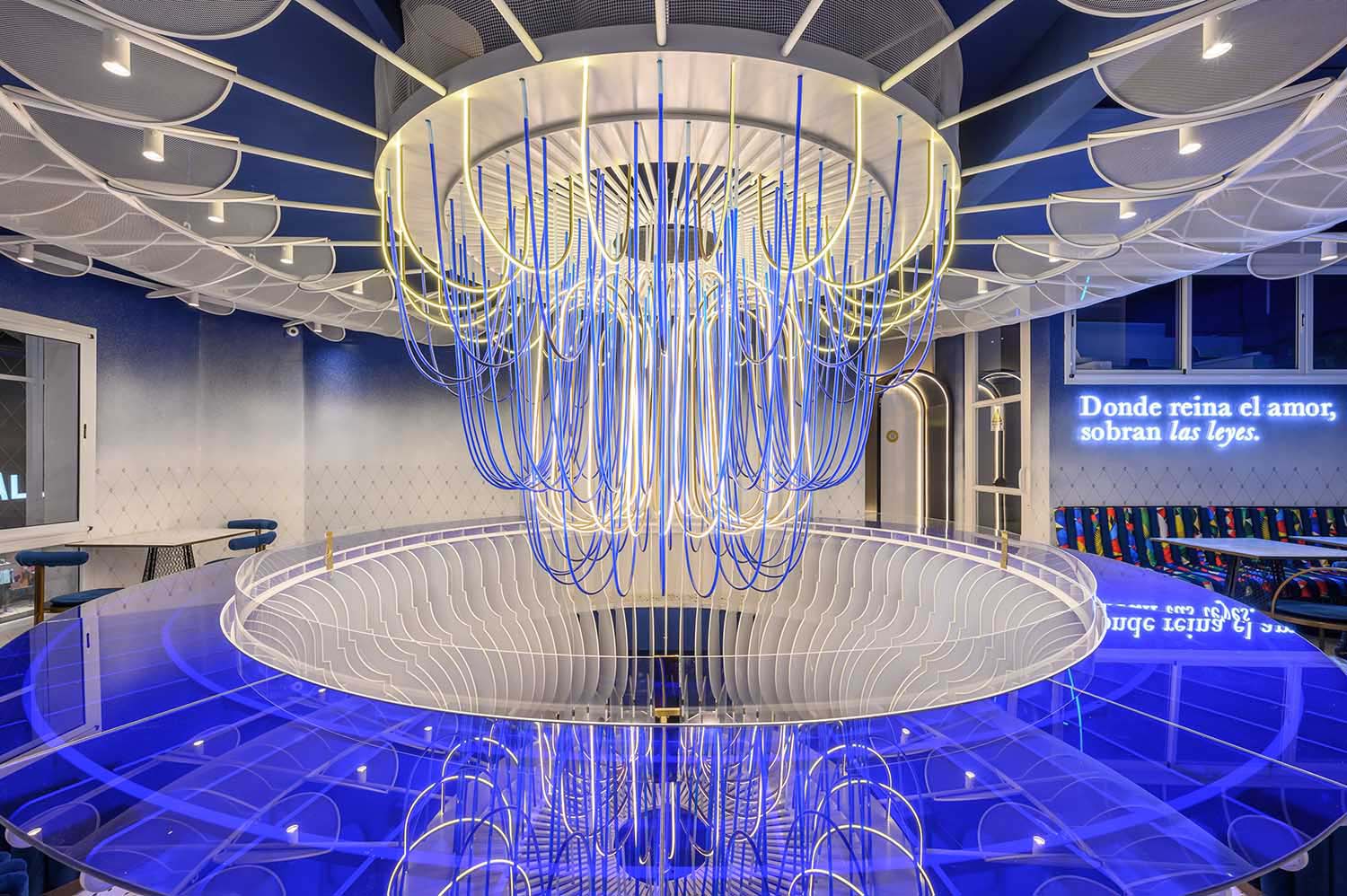 EFEEME architects completed this stunning restaurant in a busy corner of the downtown area of Villa María, a city in the interior of Córdoba, Argentina. It is the second commission from the same client, with a 6-year gap.
The aesthetic/conceptual dialectic between the search that inspired and gave rise to the name of the first bar Cristóbal de la Cruz [by Cristóbal Colón] and his second venture Isabel de la Cruz [by Isabel la Católica] gives rise to the project's root.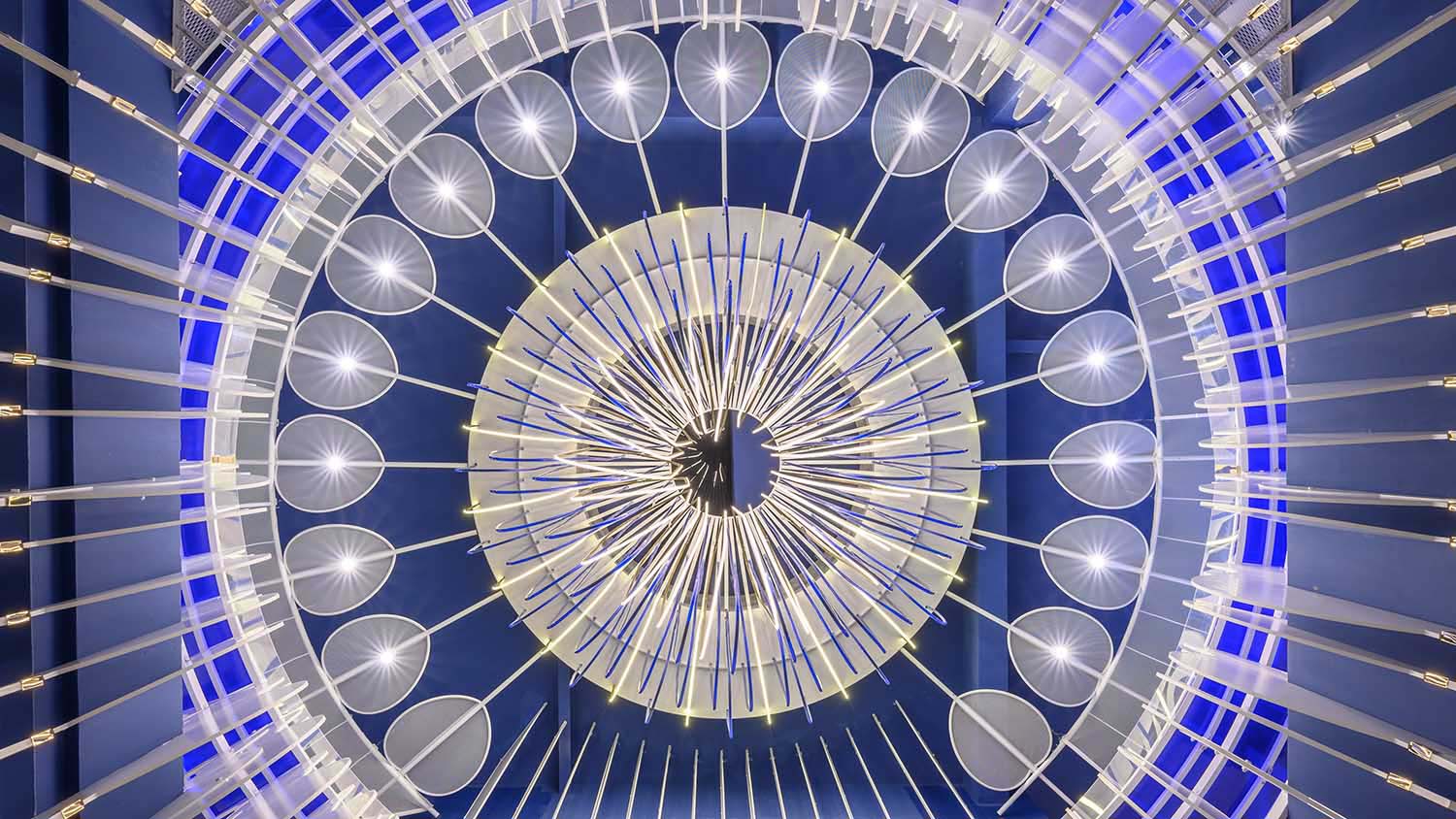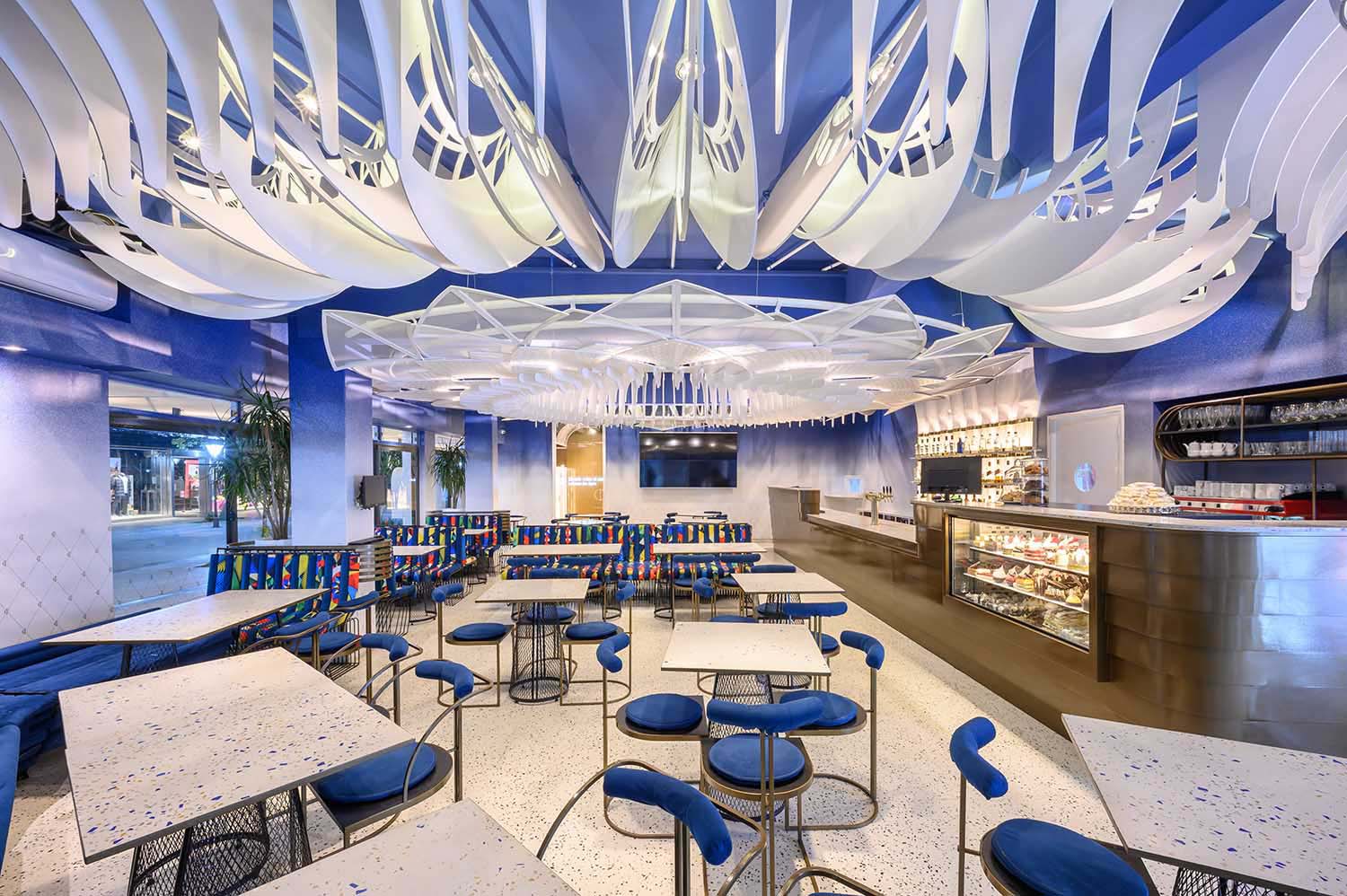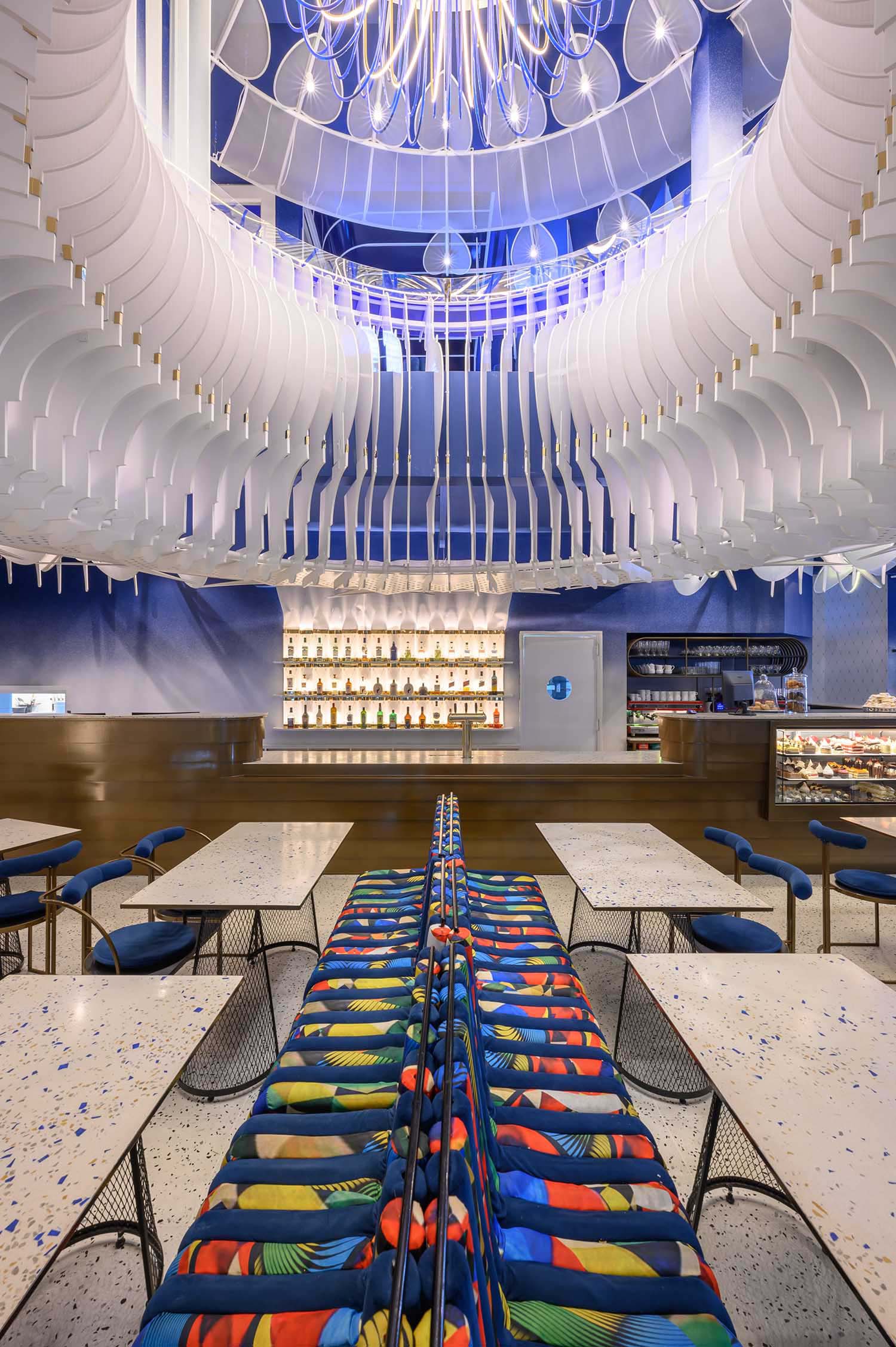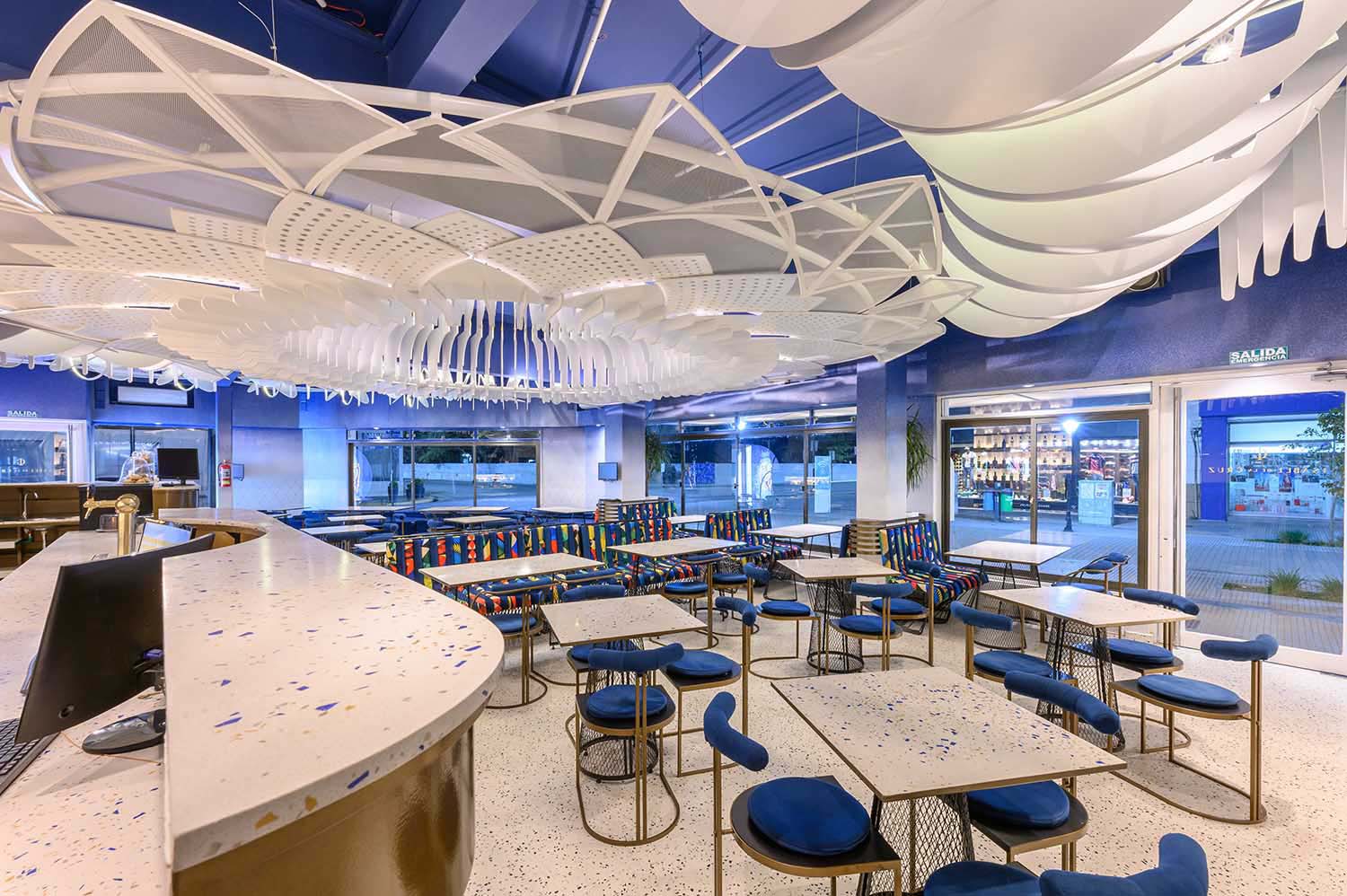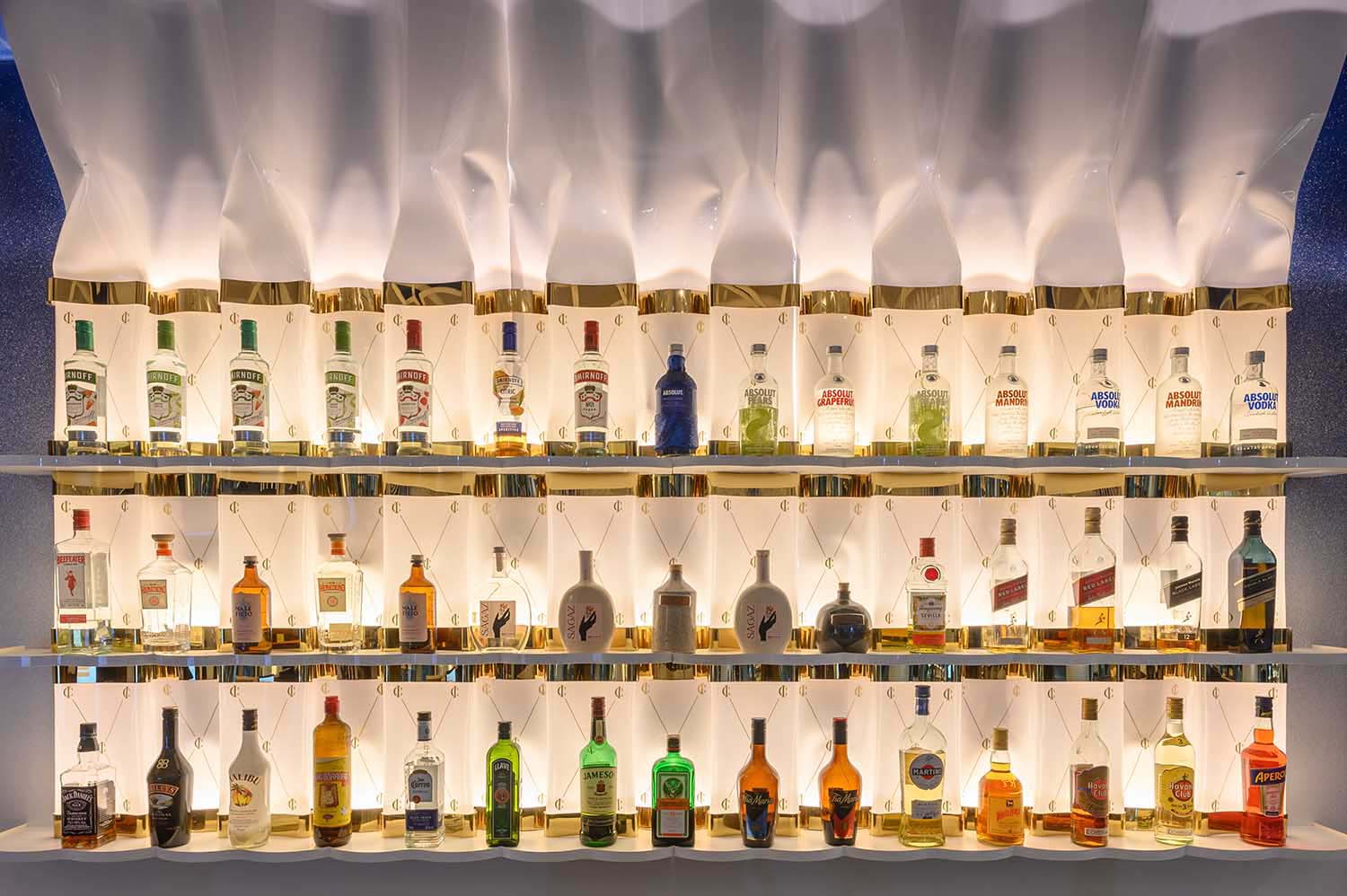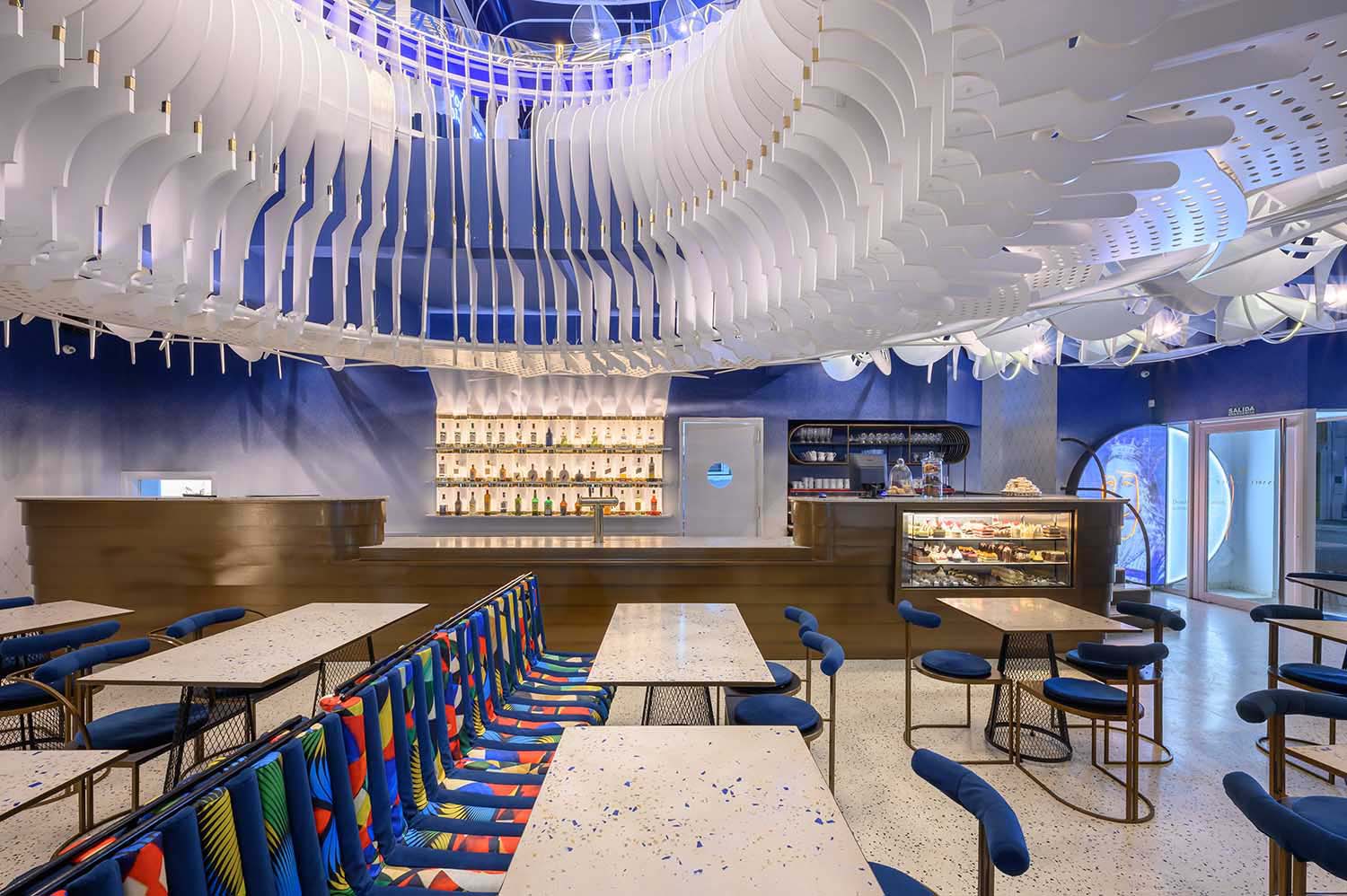 ISABEL de la CRUZ had to be a rebellious, resilient, and iconic woman/queen. The materialization incorporates elements and colors that can be easily associated with this premise.
The fixed living-style furniture on the ground floor is built of tubes of expanded polyethylene foam that are coated with fabrics that have been designed by the owner. A material and morphological metamorphosis transforms the crown of the ground floor ceiling into an imposing chandelier with baroque influences constructed of crystal PVC hoses, aniline-dyed water, and LED lighting, connecting the two floors with energy and narrative coherence.
Rhomboidal frames are a storytelling device that progresses from the outside to the interior and are seen in a variety of scales and materials. Alternative materials, like translucent sinusoidal sheet or stapled polycarbonate sheet, were utilized because they invoke permeability and malleability. We decided to contrast them with smooth walls that have a hand-painted color gradient from the ceiling to the floor since they are compositions with great spatial density and allow for dialogue rather than competition with the space's structural features.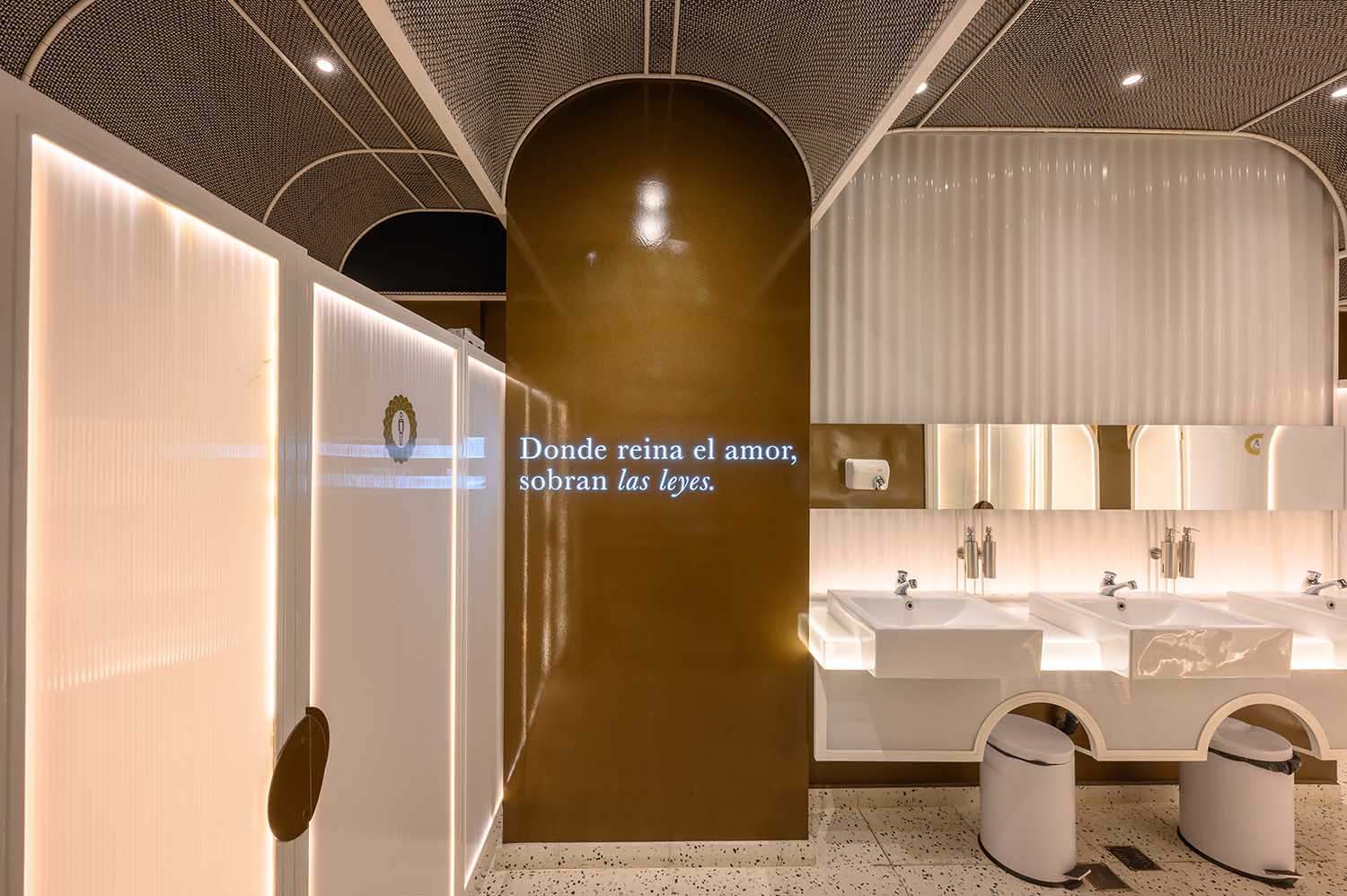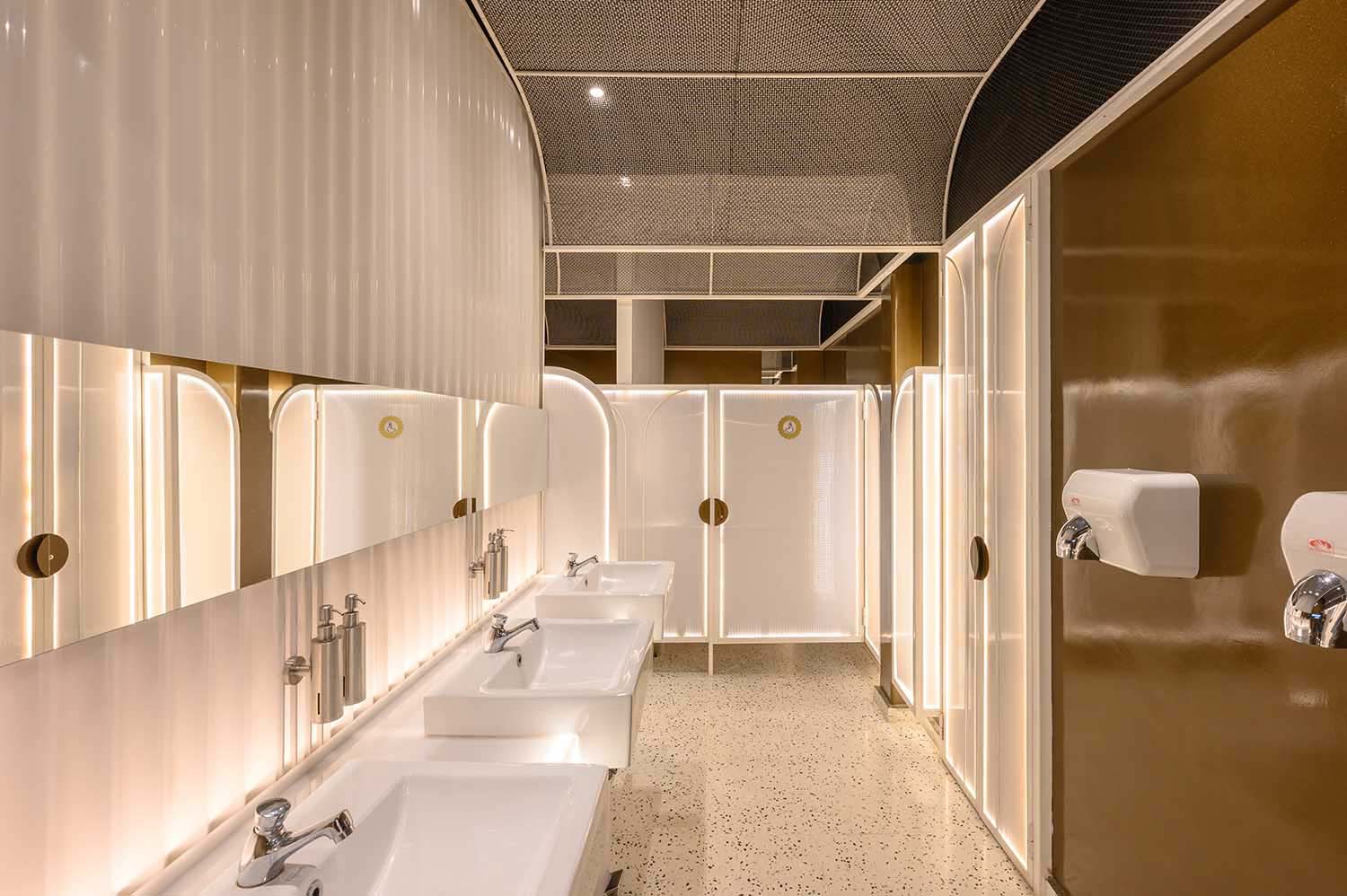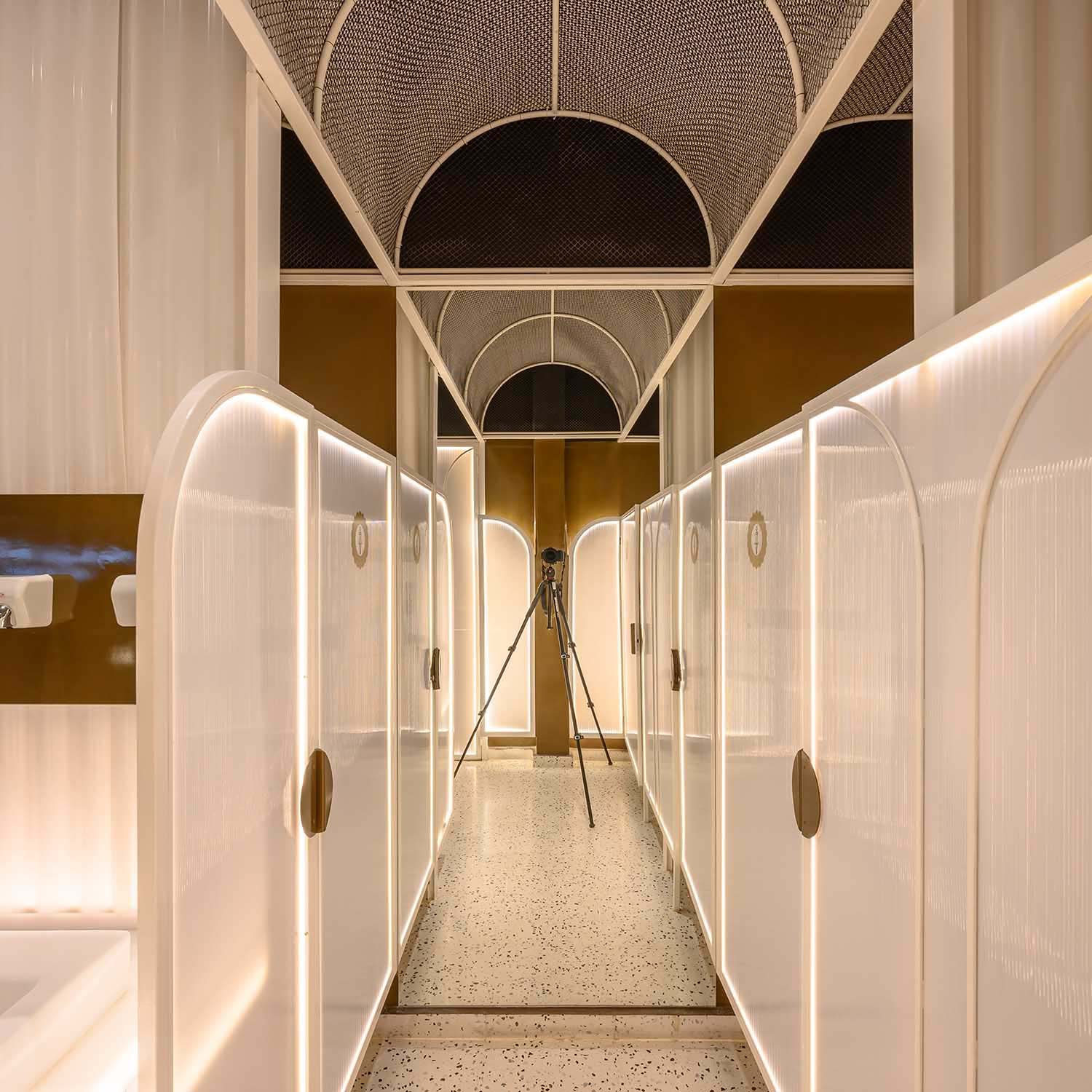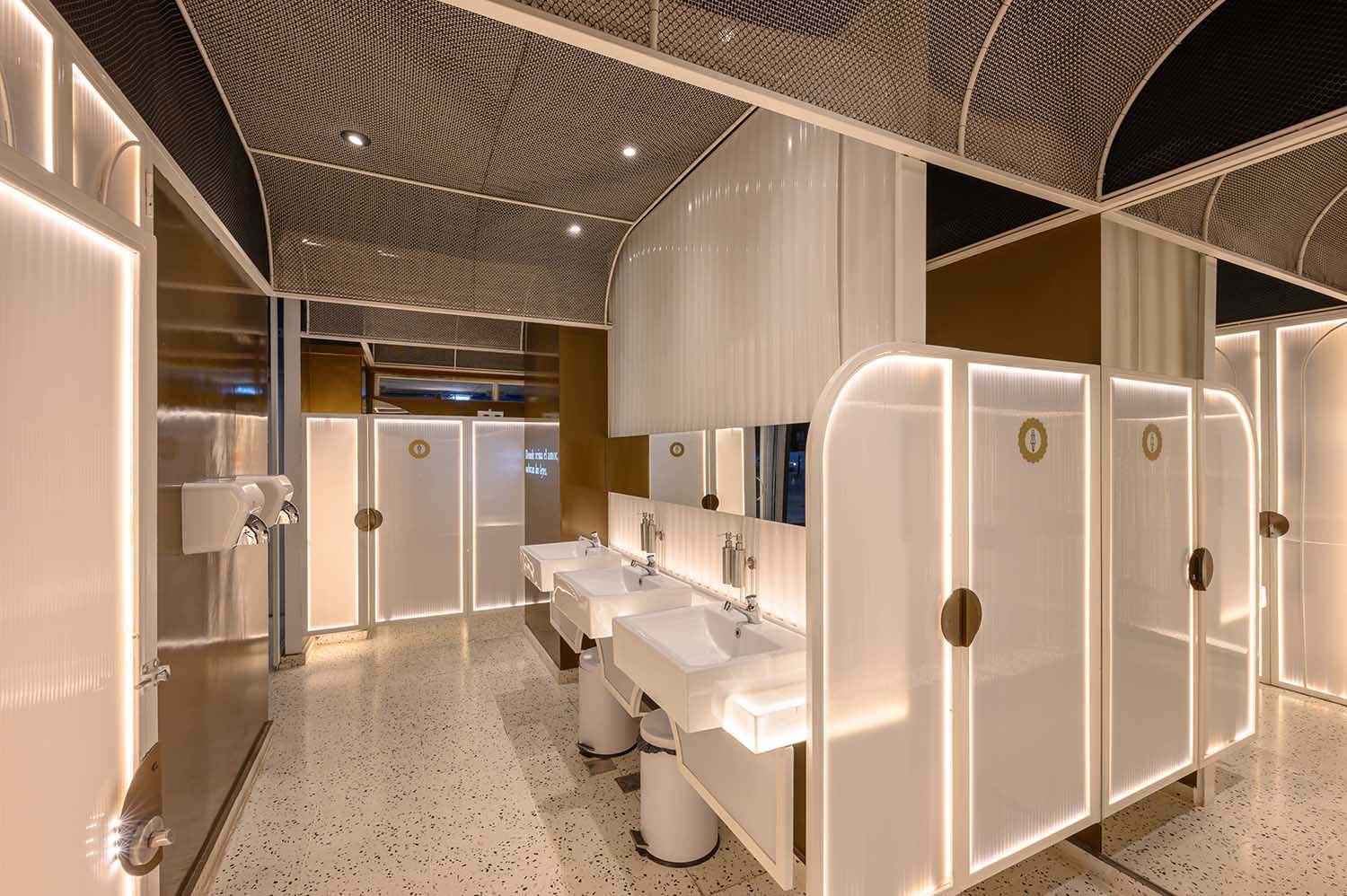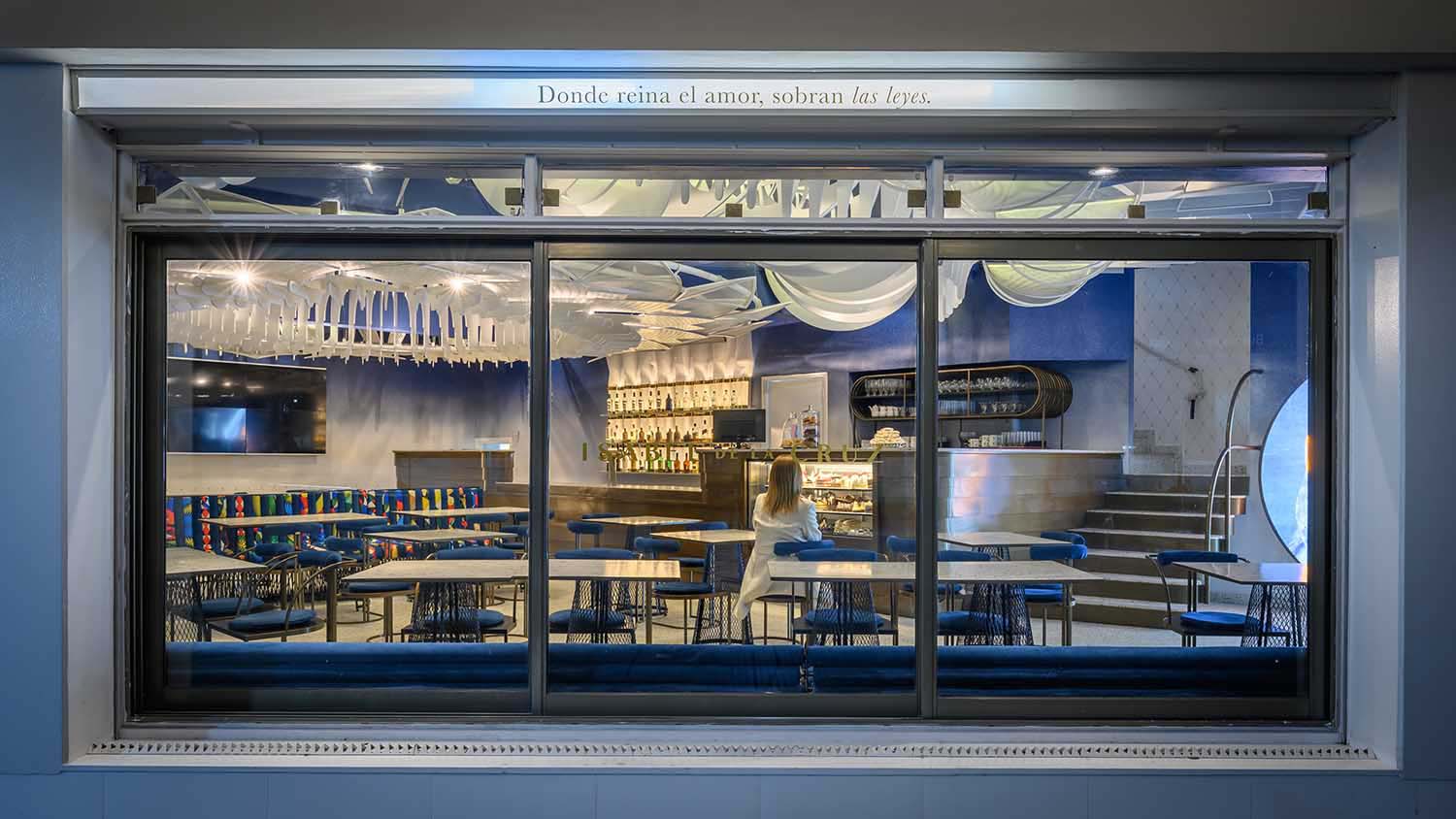 Terrazzo was used to create the floor, table tops, steps, and bar counter, all with designs and colors created exclusively for this project within the same compositional scheme.
The restaurant/bar takes up the full space and is designed as a permeable container that interacts with the surrounding pedestrian area's dynamics. The huge window on the ground floor serves as a fascinating opportunity to see and be seen from the outside by letting users know what is going inside. The curtain that encloses the current façade serves as a sieve and parasol, defining and revealing the inner spaces of the upper floor, a region with more private features, while enriching and adding size to the corner of the pedestrian promenade.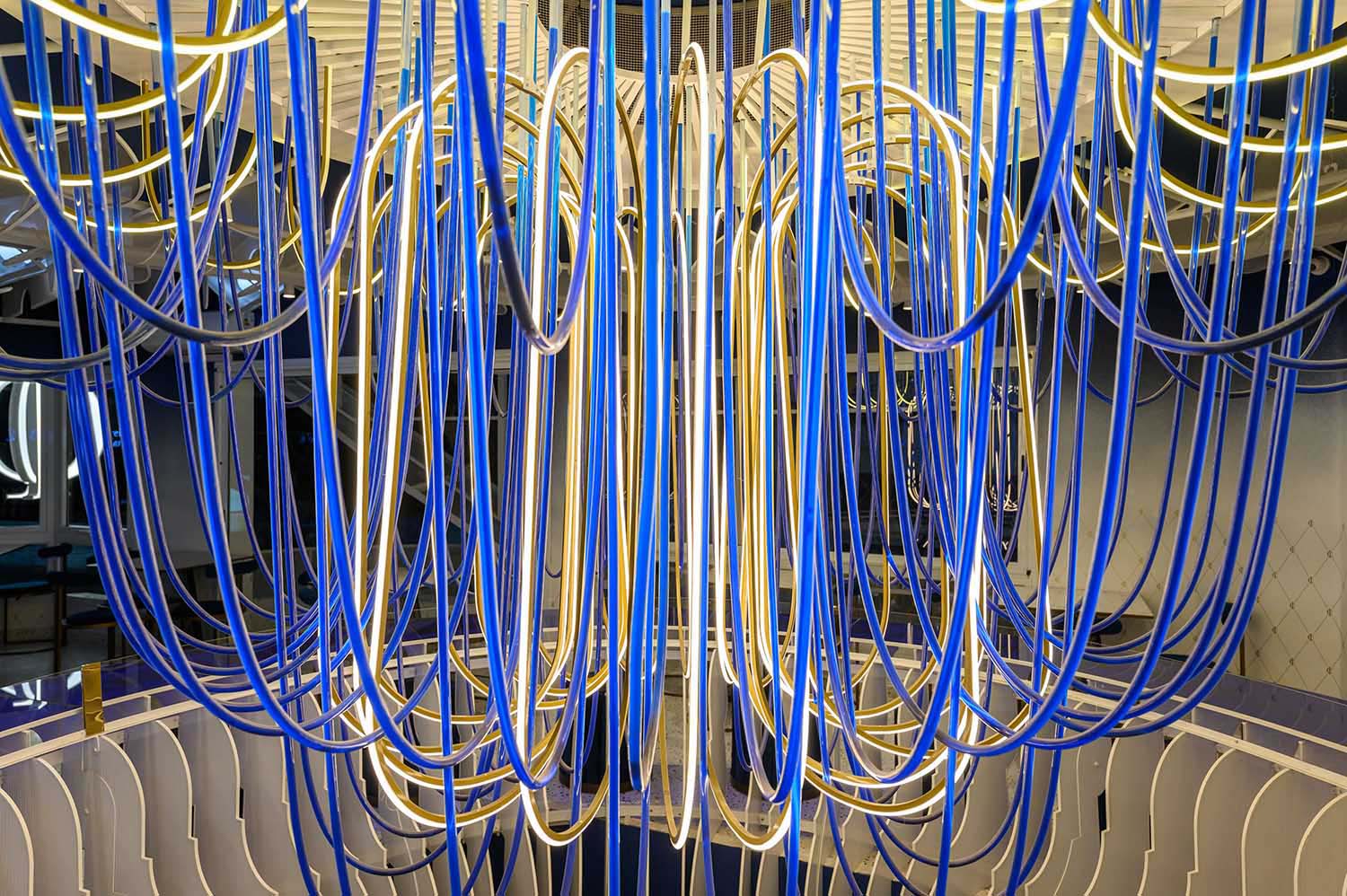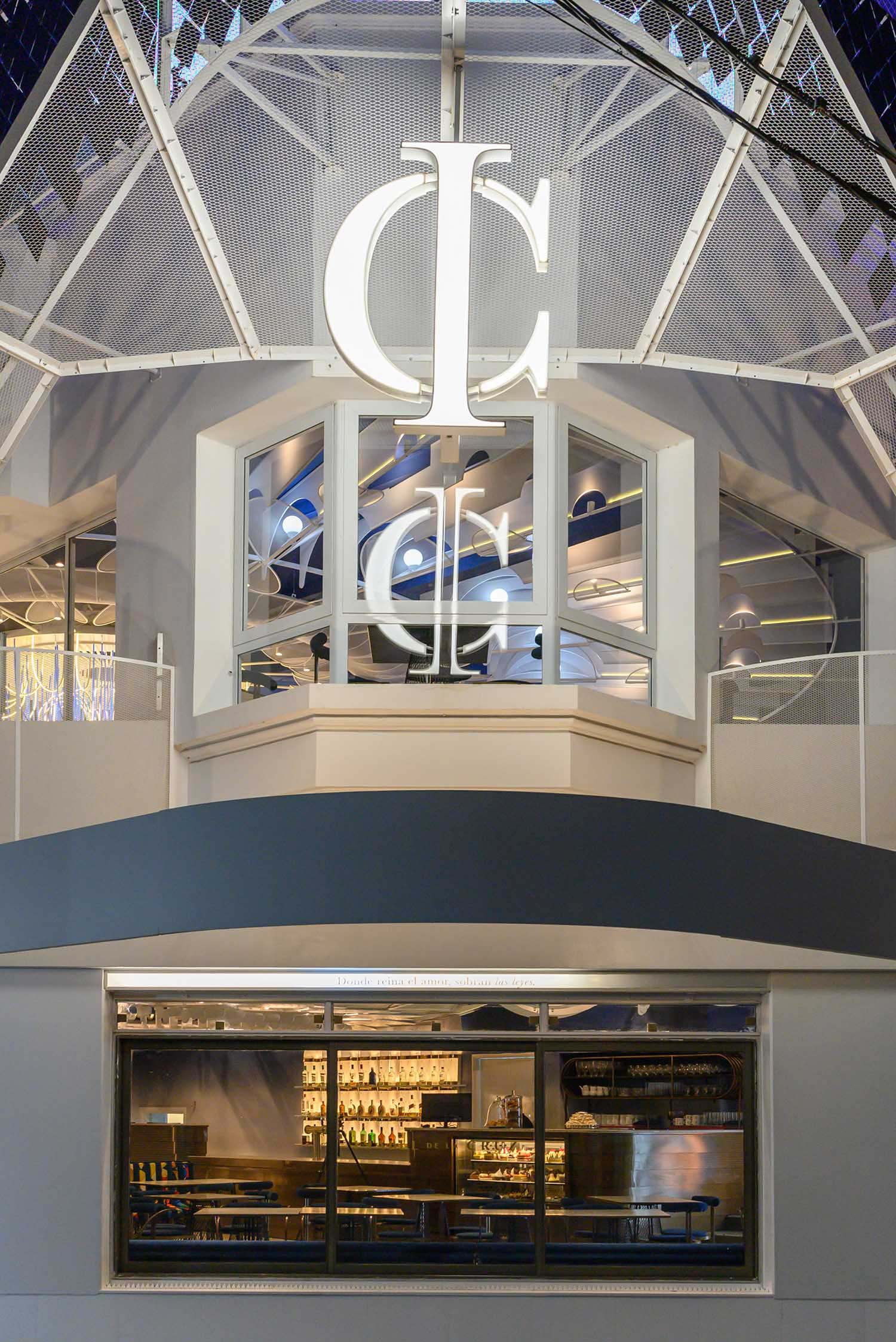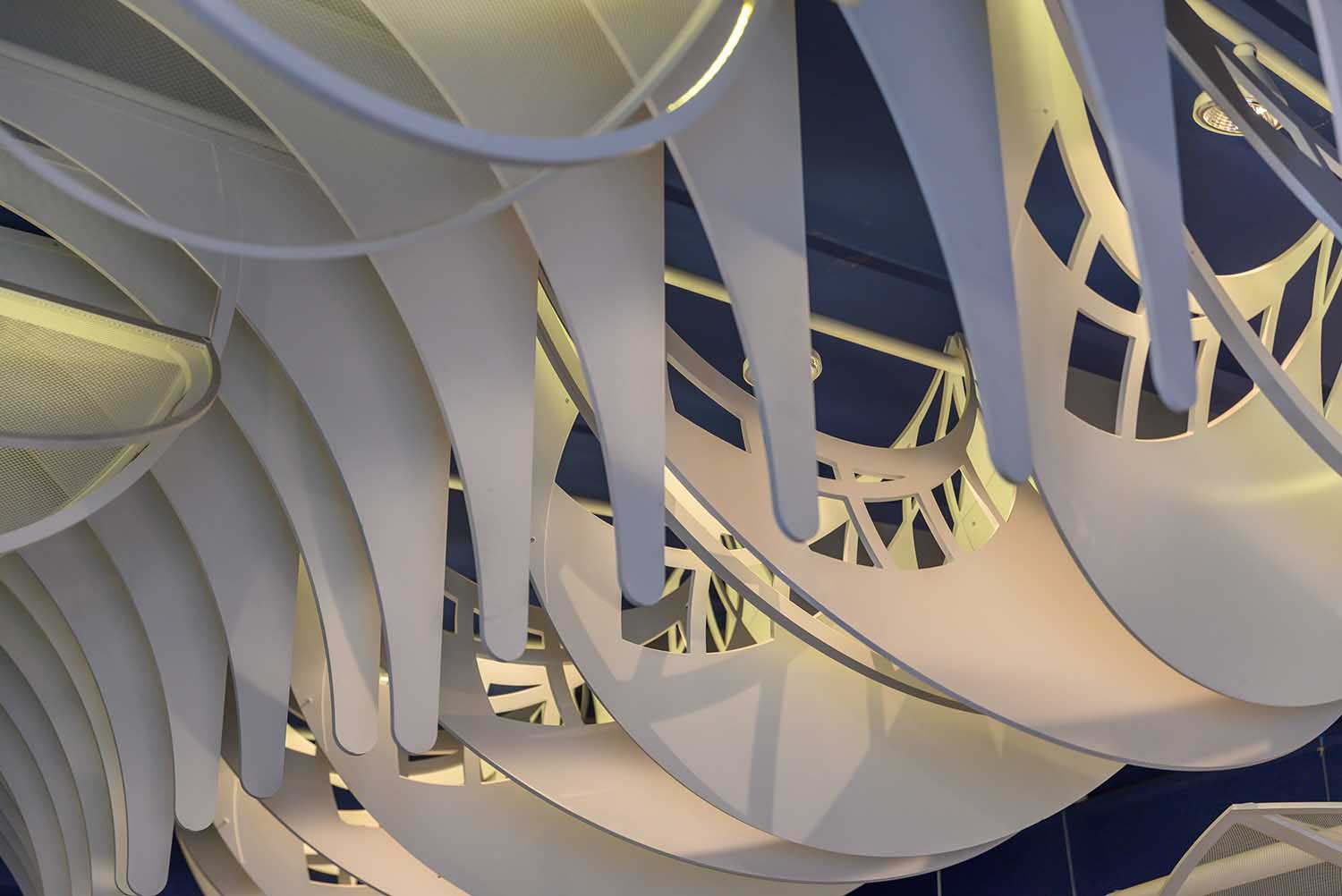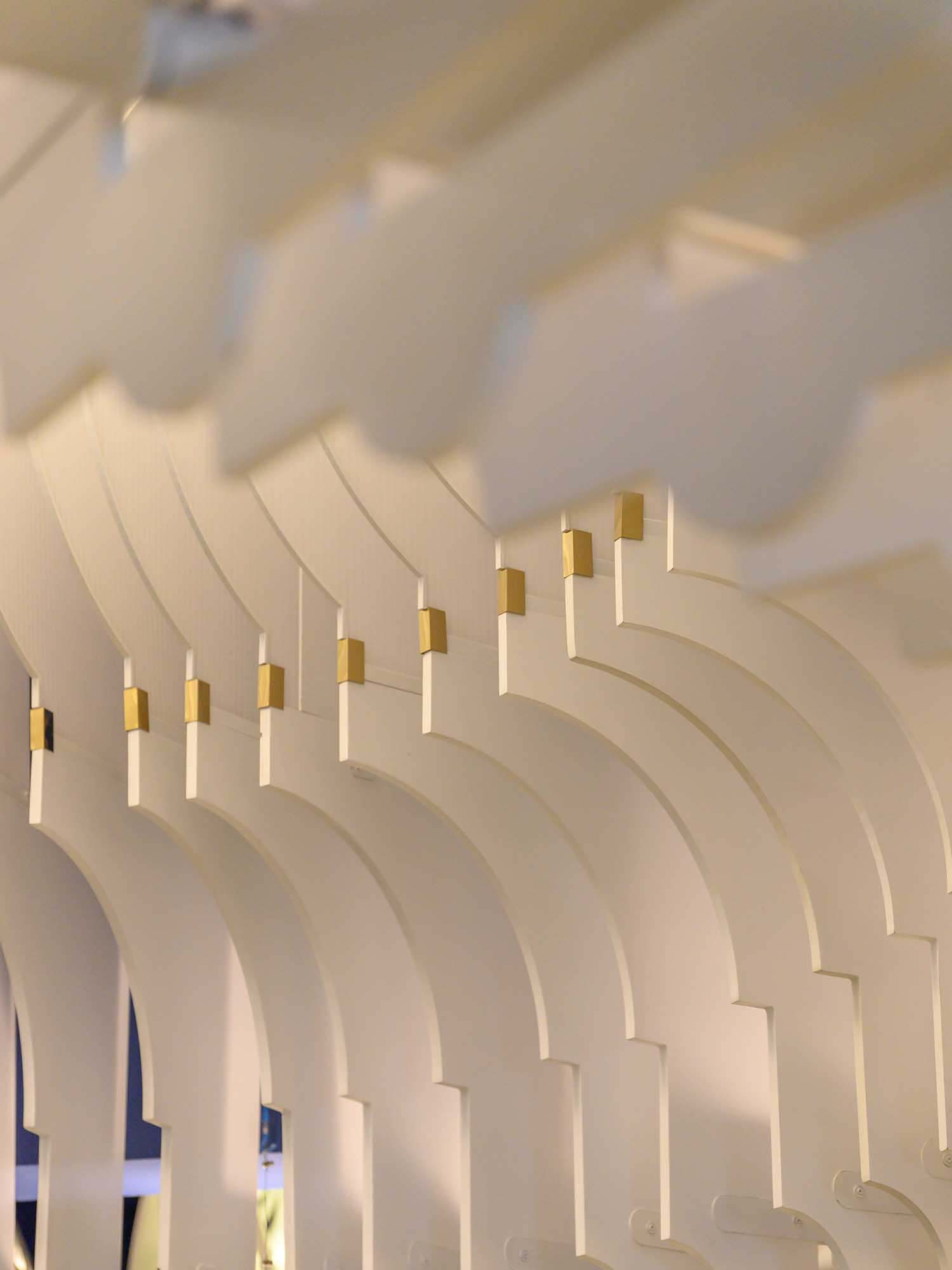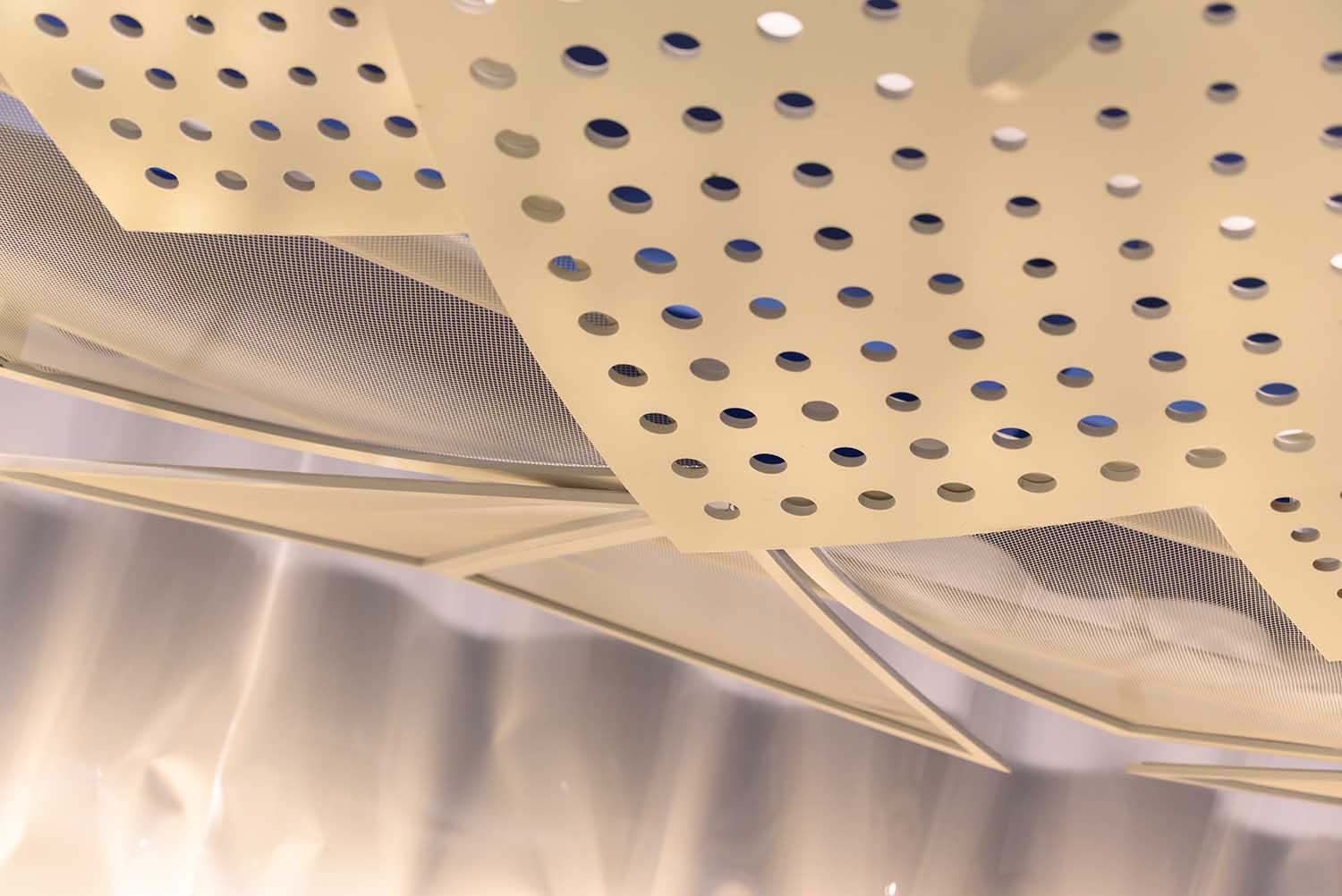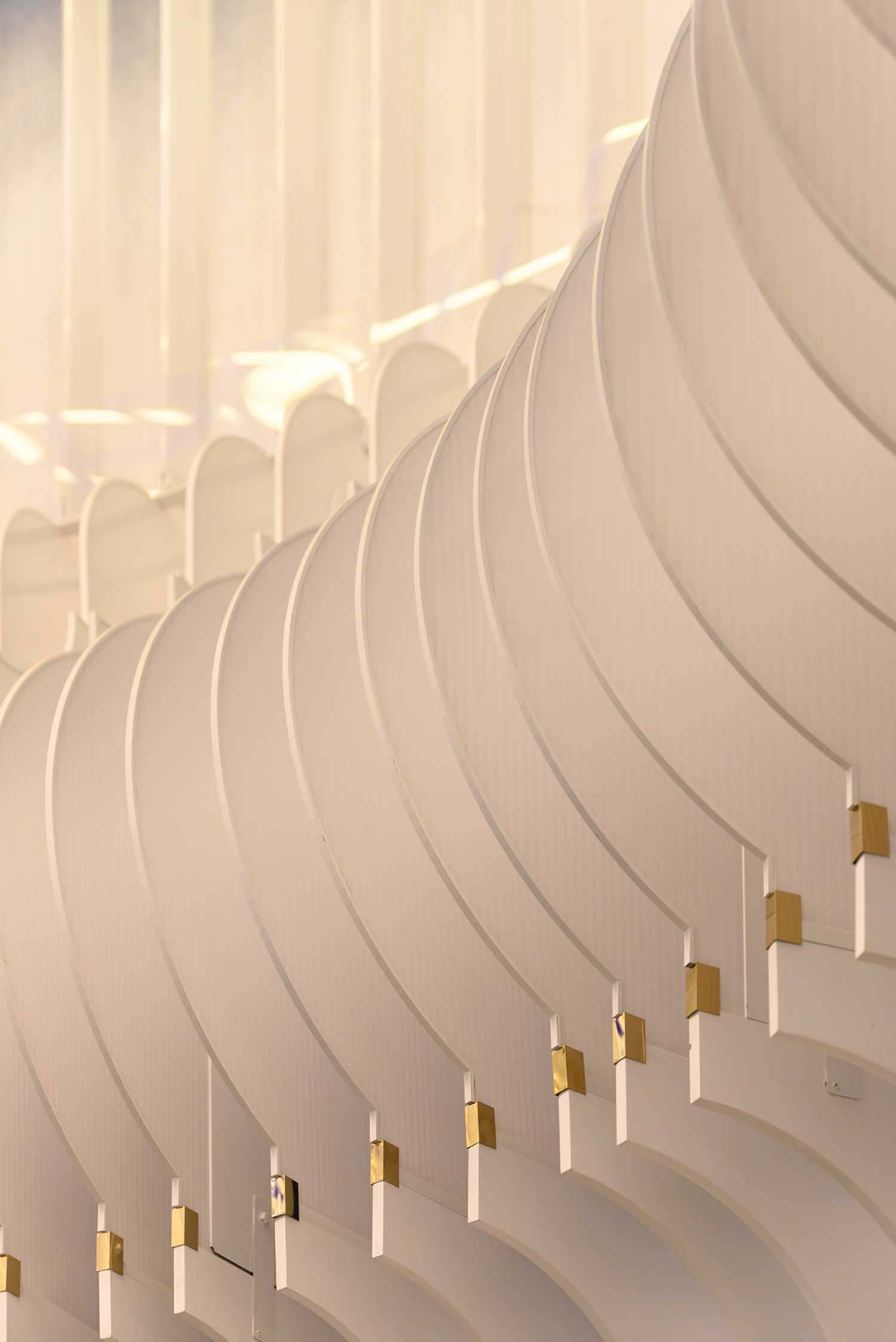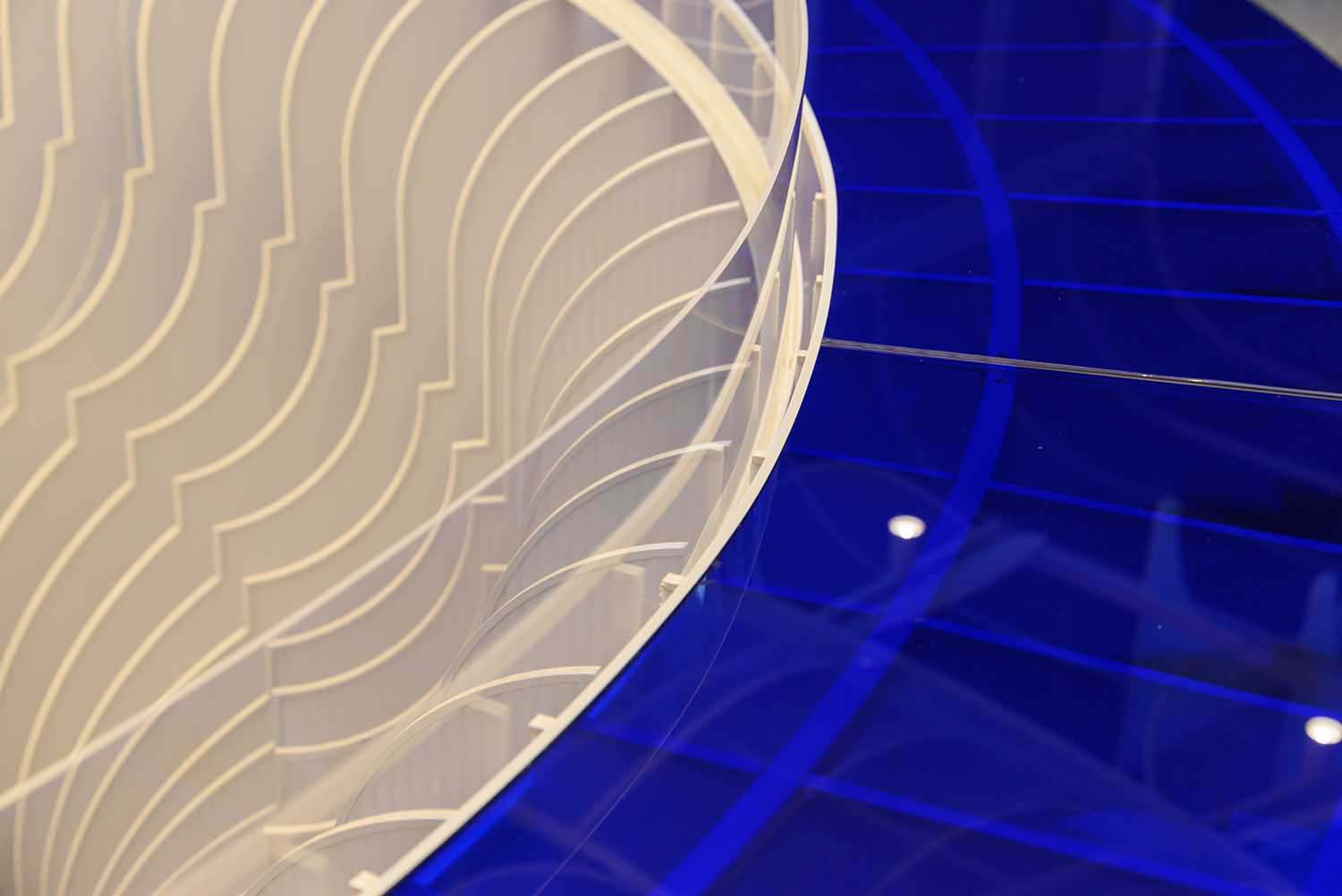 The unisex bathrooms are riddled with inconsistencies that constantly bring up the same political argument: WHERE LOVE REIGNS, LAWS ARE ABOUT.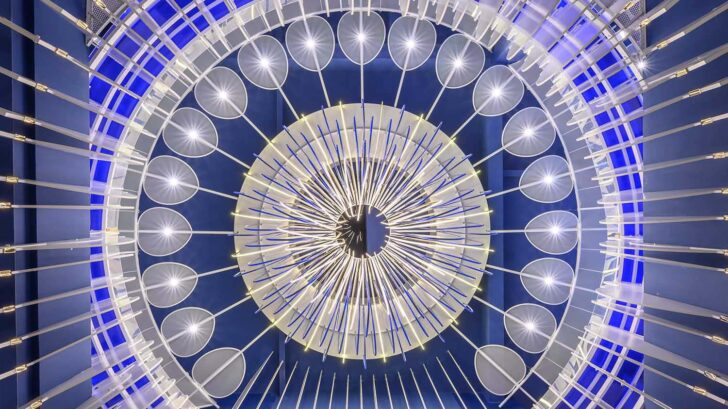 Project information
Project Name: ISABEL de la CRUZ
Architecture Office: EFEEME architects
Architects authors of the work: Flavio Diaz _ Marina Alves Carneiro
Country: Argentina
Completion year: 2022
Built Area: 590m2
Location: Buenos Aires esq. San Martin, Villa Maria, Cordoba, Argentina.
Photography by Gonzalo Viramonte
Find more projects by EFEME Arquitectos