0studio Arquitectura has recently completed works on this new restaurant in Hermosillo, Mexico. The configuration of the project was born from the intention to generate a simple volume with a pure orthogonal stroke. A monolith, that thanks to its materiality, its textures, and landscape, could represent the unique environment in which it is located.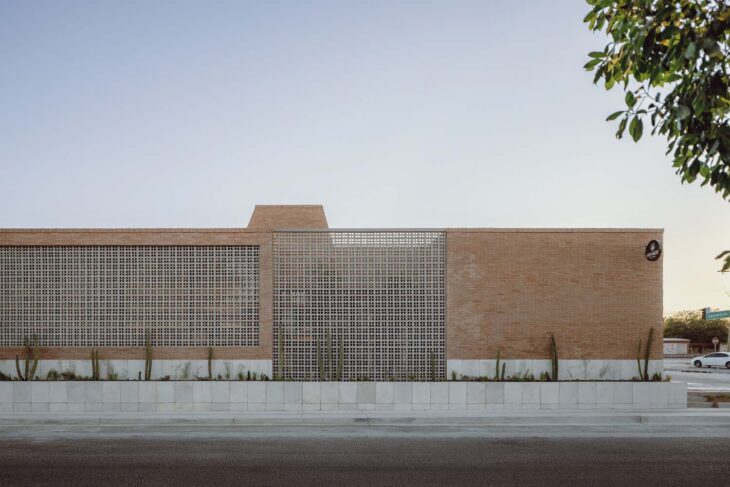 The atmospheres created by the suggested materials strive to provide each visitor a personal experience in order for the interior to be truly alive. Different situations can be found in the same area, partly because the nucleus at triple internal height generates scale transitions in a certain way. It not only helps to provide a strong sense of spatial amplitude but also transfers all the significance to the monolith's shape, making it an iconic and distinctive volume on the scale of the city.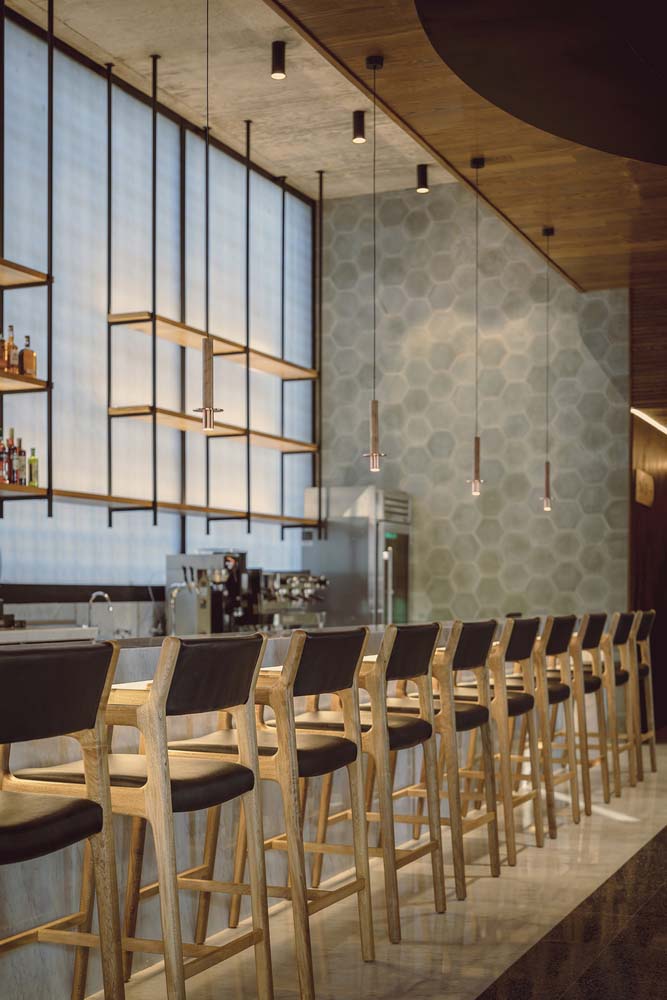 The building features a laterally included space that performs an opposing role to the volume because the entire program was developed on a single level. The lattice aims to maintain the seclusion provided by the main volumetry while providing the user with a permeable zone with touch to the outside.
Architects: 0studio Arquitectura – 0studio.net
Area: 510 m²
Year: 2021
Photographs: César Béjar
Manufacturers: AutoDesk, ILUMINACION ALPIN LED, MOOMA Mosaicos, TIMBERDUCK FURNITURE, TRES TINTAS TAPIZ, Trimble Navigation
Lead Architects: Juan Antonio Corcuera, Miguel Ángel Delgado
Design Team: Josselyn Ibarra, Ramón Padilla, Rosman Ocampo, Paulina Salinas
Clients: Grupo AFAL
City: Hermosillo
Country: Mexico