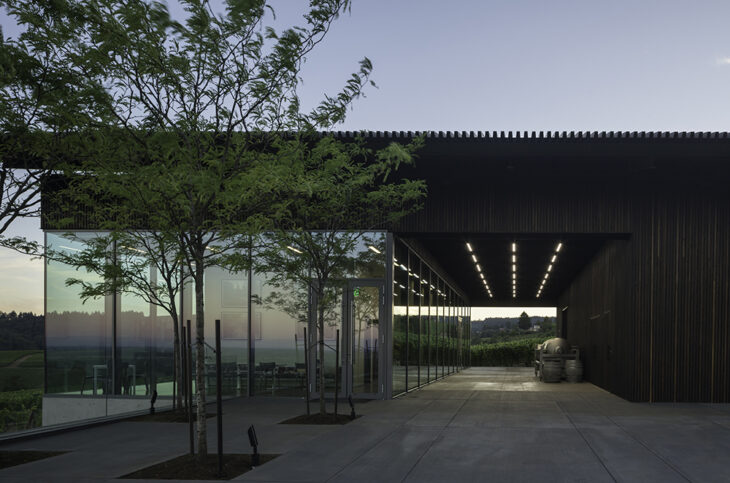 The Portland-based firm Waechter Architecture has recently completed works on Furioso Vineyards in Dundee, Oregon. The 9,800-square-foot project, located in the heart of Oregon's wine country, consists of the rehabilitation and expansion of an existing winery, as well as the addition of a new tasting room and additional public facilities. The original Furioso estate was made up of a succession of disconnected utilitarian structures built in diverse styles and materials strewn over its acreage. The design firm's approach to unifying the vineyard was to reinvent the estate's elements, giving each a distinct and concentrated identity while widening their relationships to heighten the viewers experience of the landscape and the wine production process.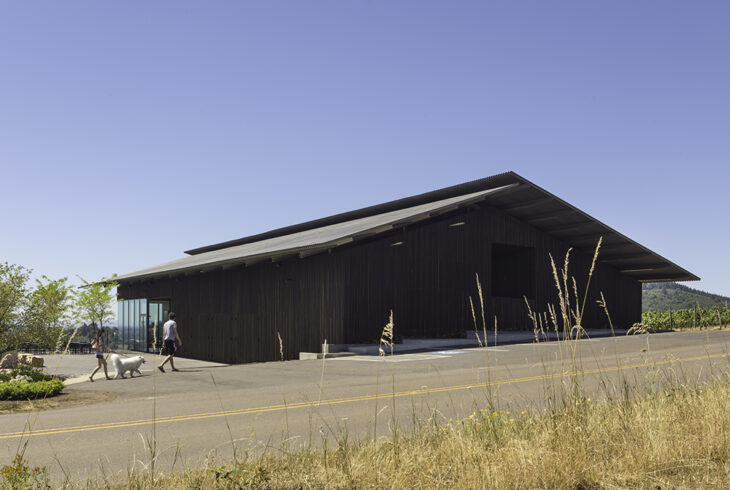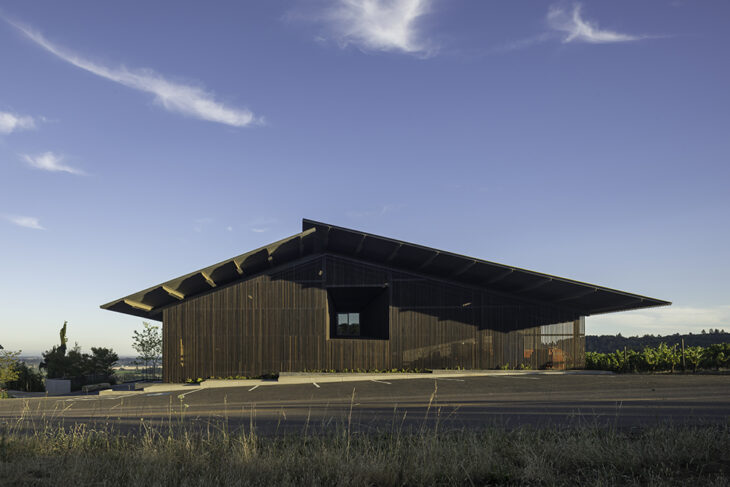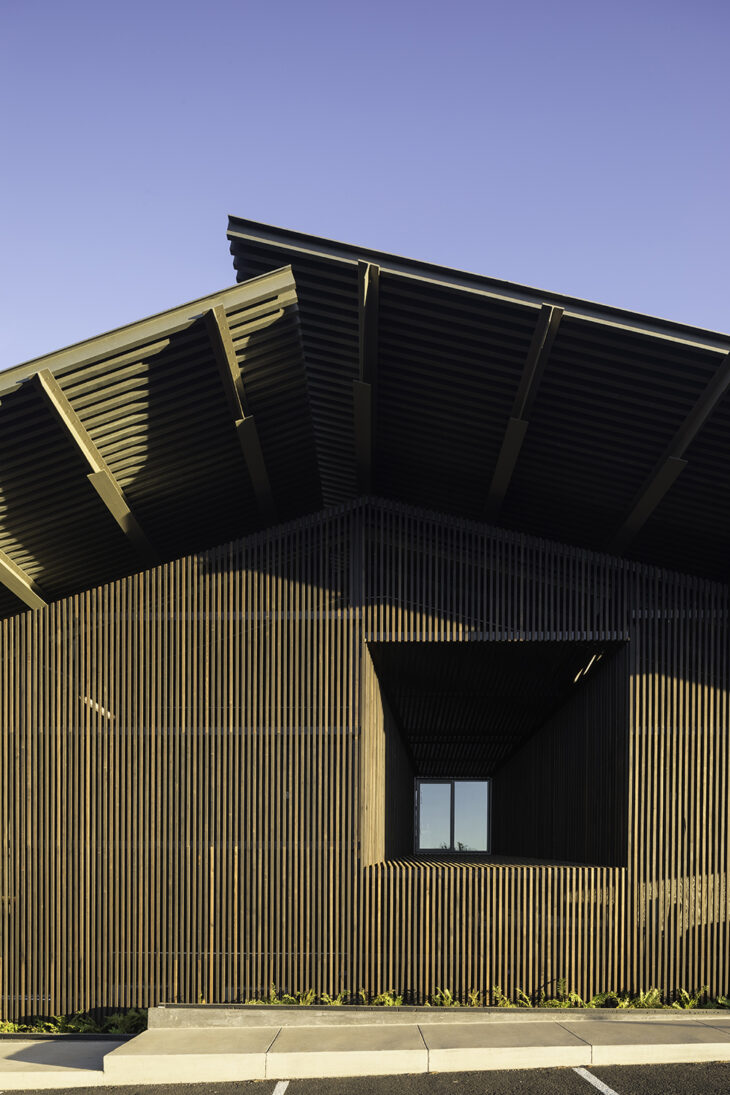 The existing winery was extended and reclad with a two-inch-by-two-inch blackened Shou Sugi Ban wood screen. This screen covers both opaque wall surfaces and open-air mechanical rooms. During the day, the body of the 9,800-square-foot structure appears substantial. As inside illumination backlights the vertical cedar ribs at night, the screen takes on an ethereal, translucent appearance.
The new tasting area is designed to appear to float above and inside the vineyard. It is completely encased in glass and provides panoramic views of the surrounding hills. Support spaces (such as the kitchen and bathrooms) are relocated to the tasting room's interior, leaving each facade totally open.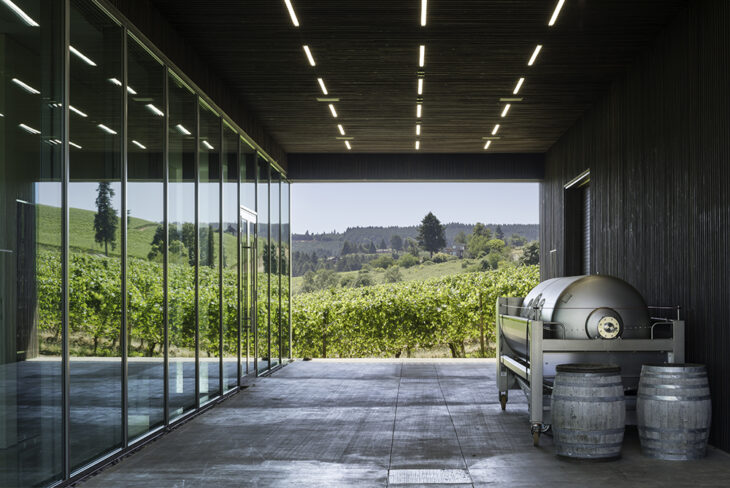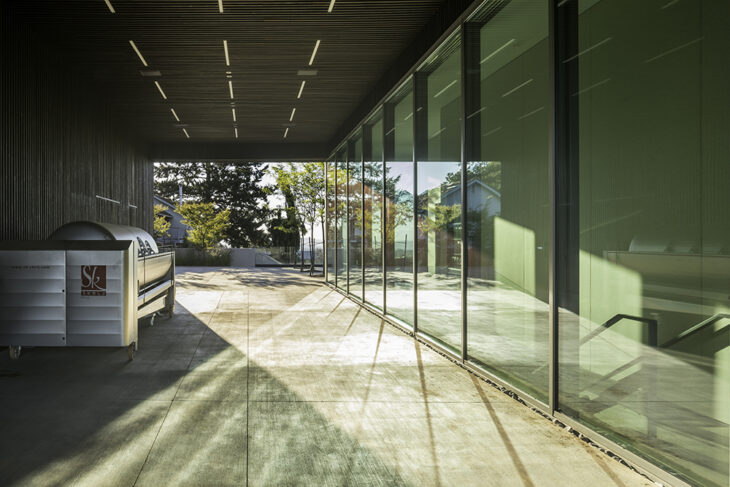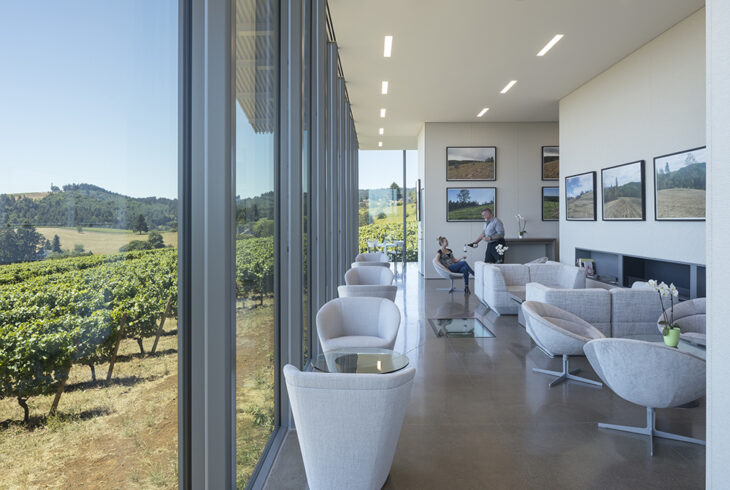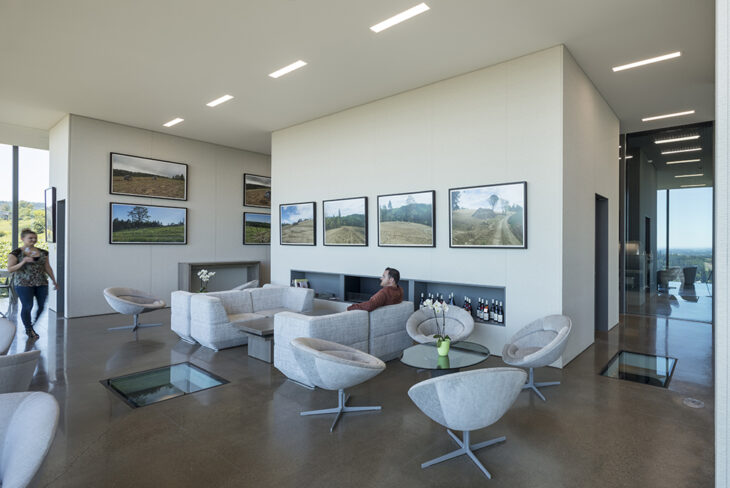 The loggia, located between the winery and tasting room, is a multi-functional covered external area that provides valuable space for both adjacent businesses while framing the surrounding vineyard. During the harvest season, the loggia serves as the winery's crush pad, emphasizing a critical stage in the winemaking process. During the summer, the loggia transforms into a public meeting and event venue.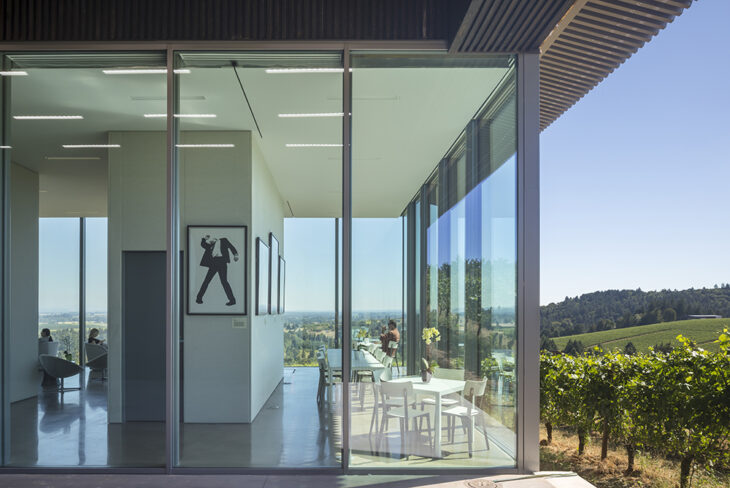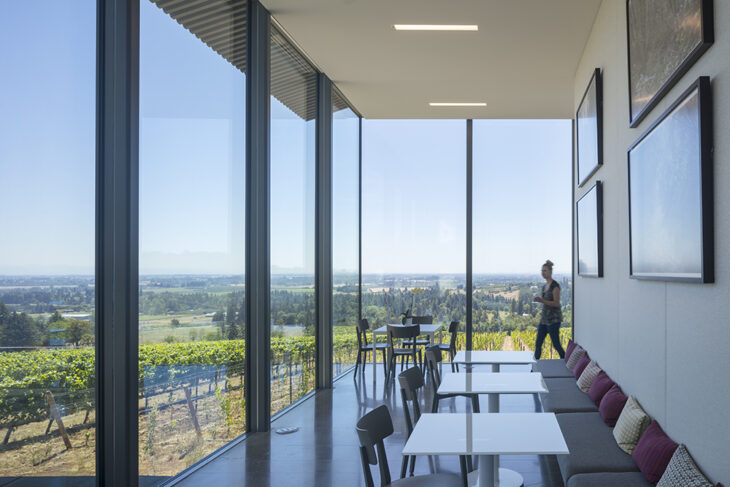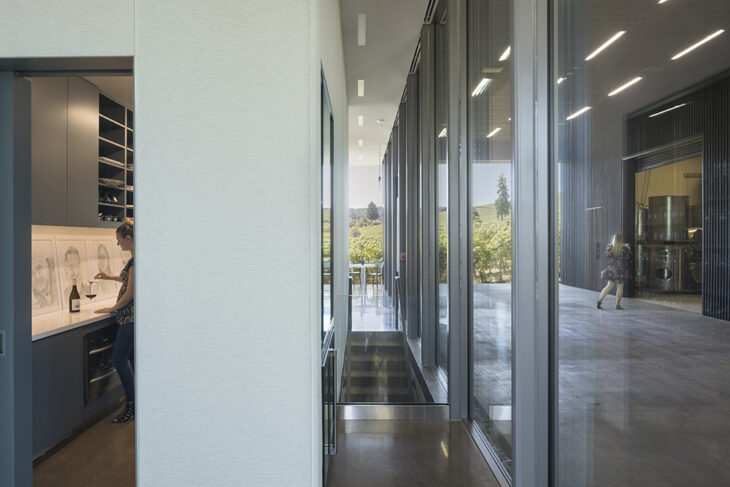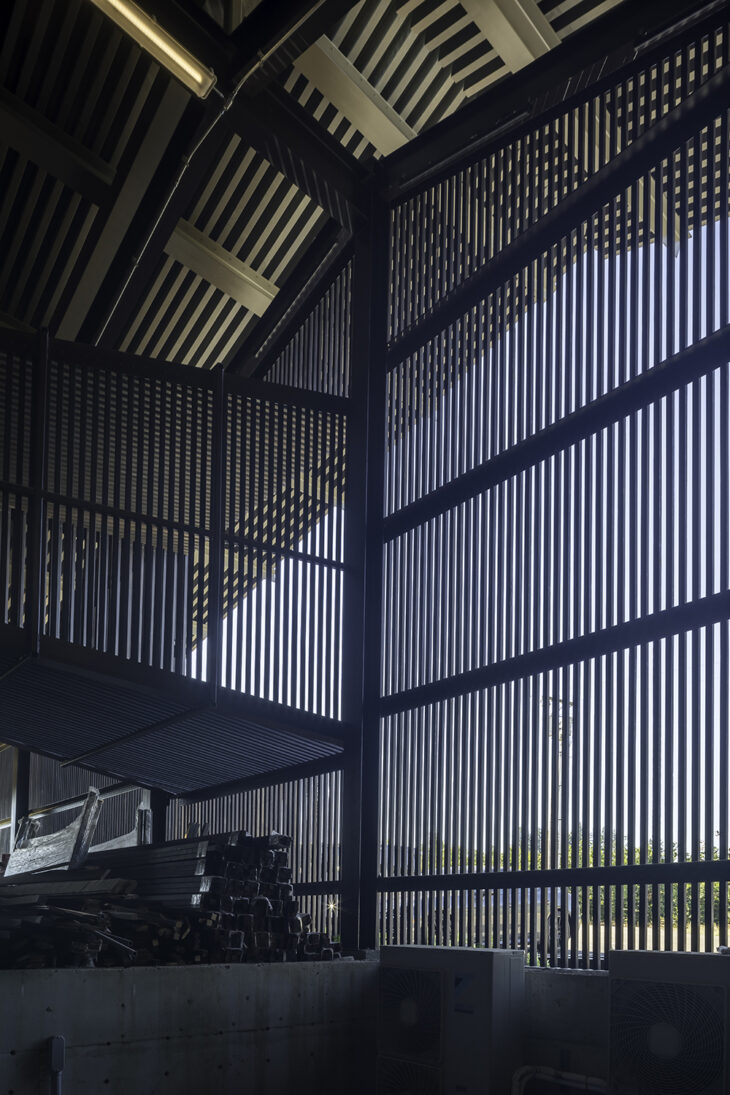 A new 5,200-square-foot courtyard, or piazza, spills out from the loggia and now sits between the old mansion and expanded winery. As one arrives from the property entrance, the southern end of the piazza is elevated over the vineyard, creating a stunning vista.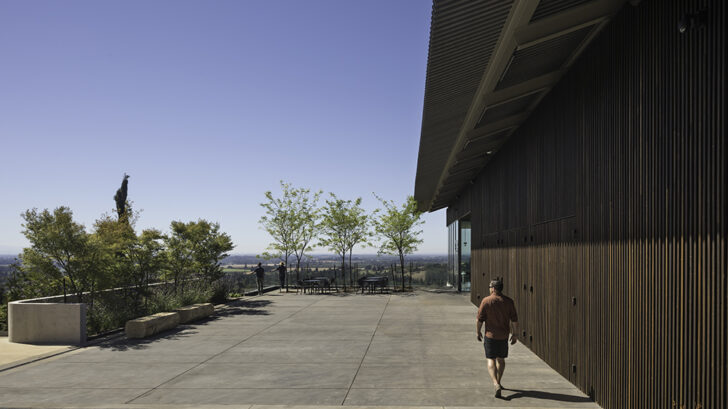 Waechter Architecture Design Team
Ben Waechter, FAIA, Design Principal
Rand Pinson, AIA, Project Architect
Project Team
Architecture and Interiors: Waechter Architecture – waechterarchitecture.com
Client: Furioso Vineyards
Contractor: CD Redding
Structural Engineer: Richmond So Engineers, Inc
MEP/FP Engineer: Interface Engineering
Landscape Architect: Randy Katz
Lighting Designer: Interface Engineering
Photography
Lara Swimmer