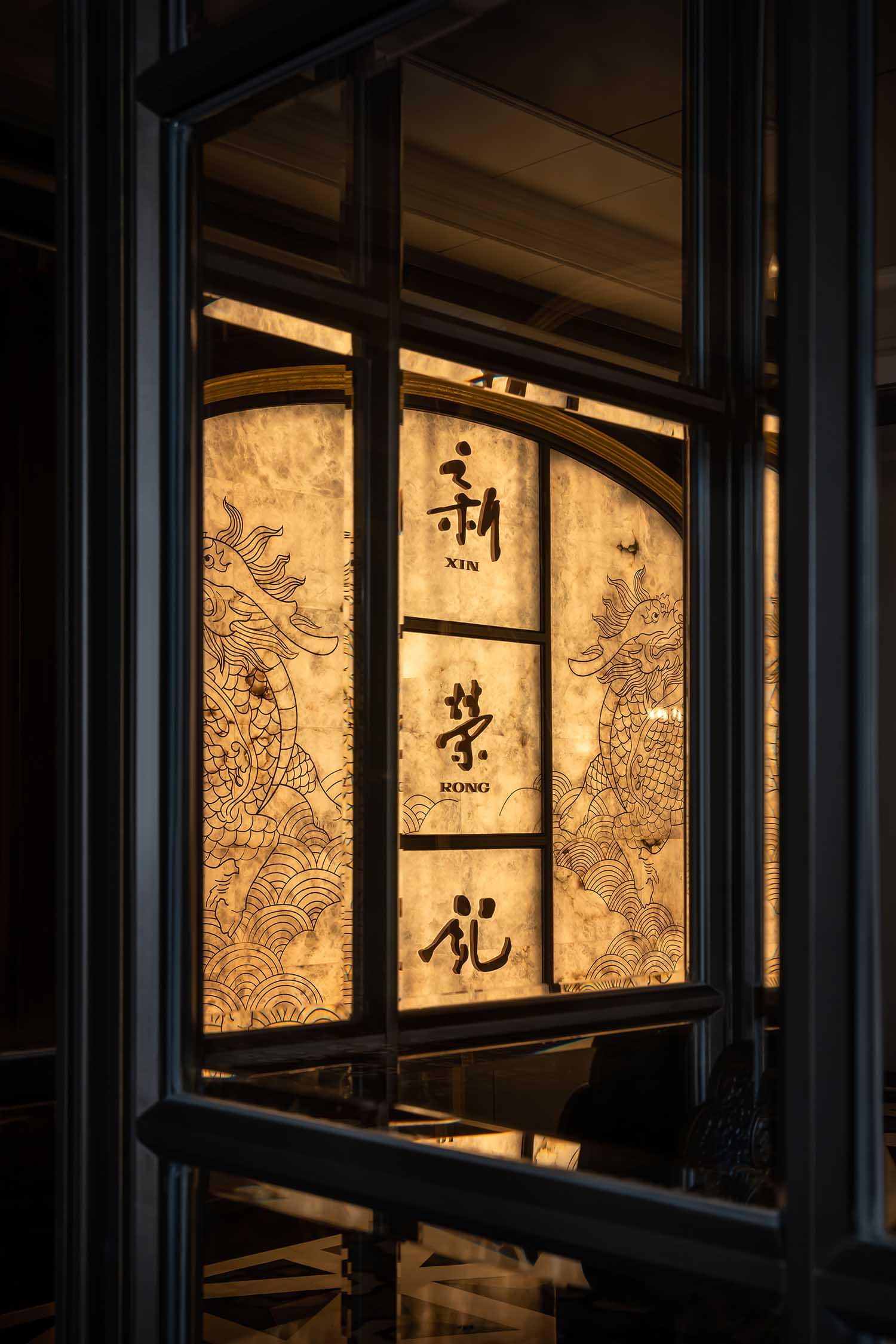 The new Xin Rong Ji venue in the China Huashang Financial Center in Chengdu embodies the harmonious blend of classical and modern elements. CCD, the design firm behind the restaurant, combines Oriental sentiments with an international aesthetic perspective to create a space that tells a story related to art, humanity, and social life.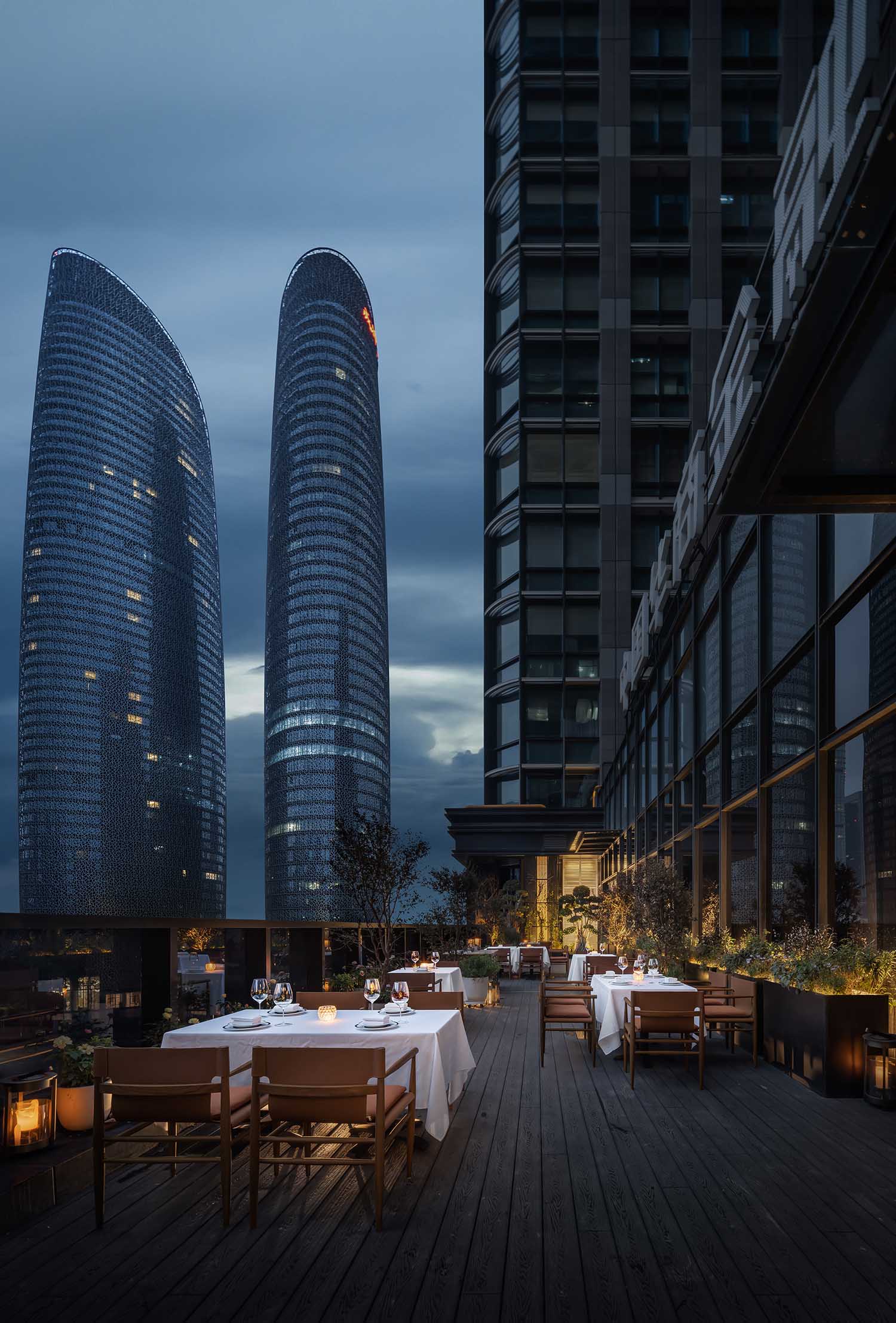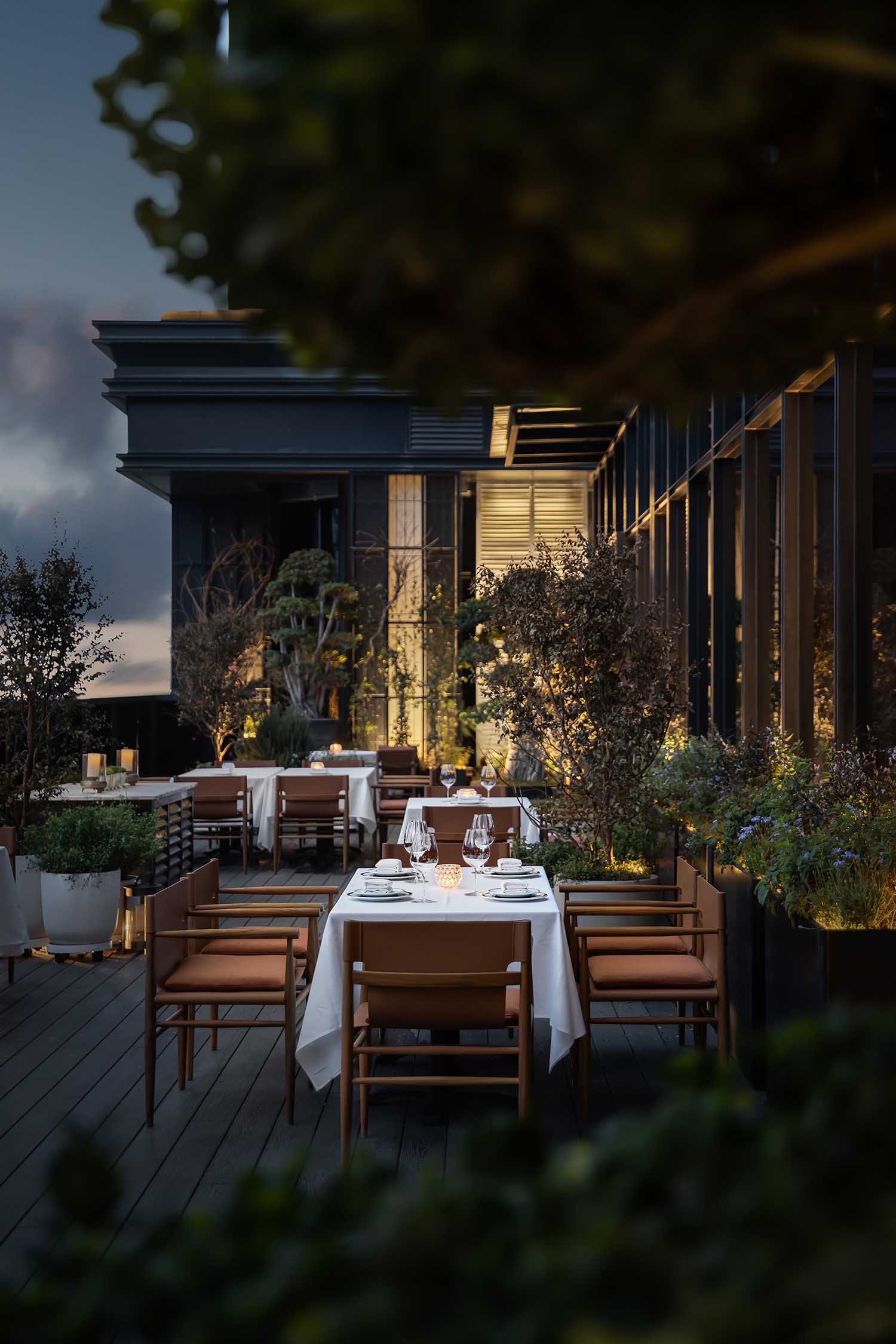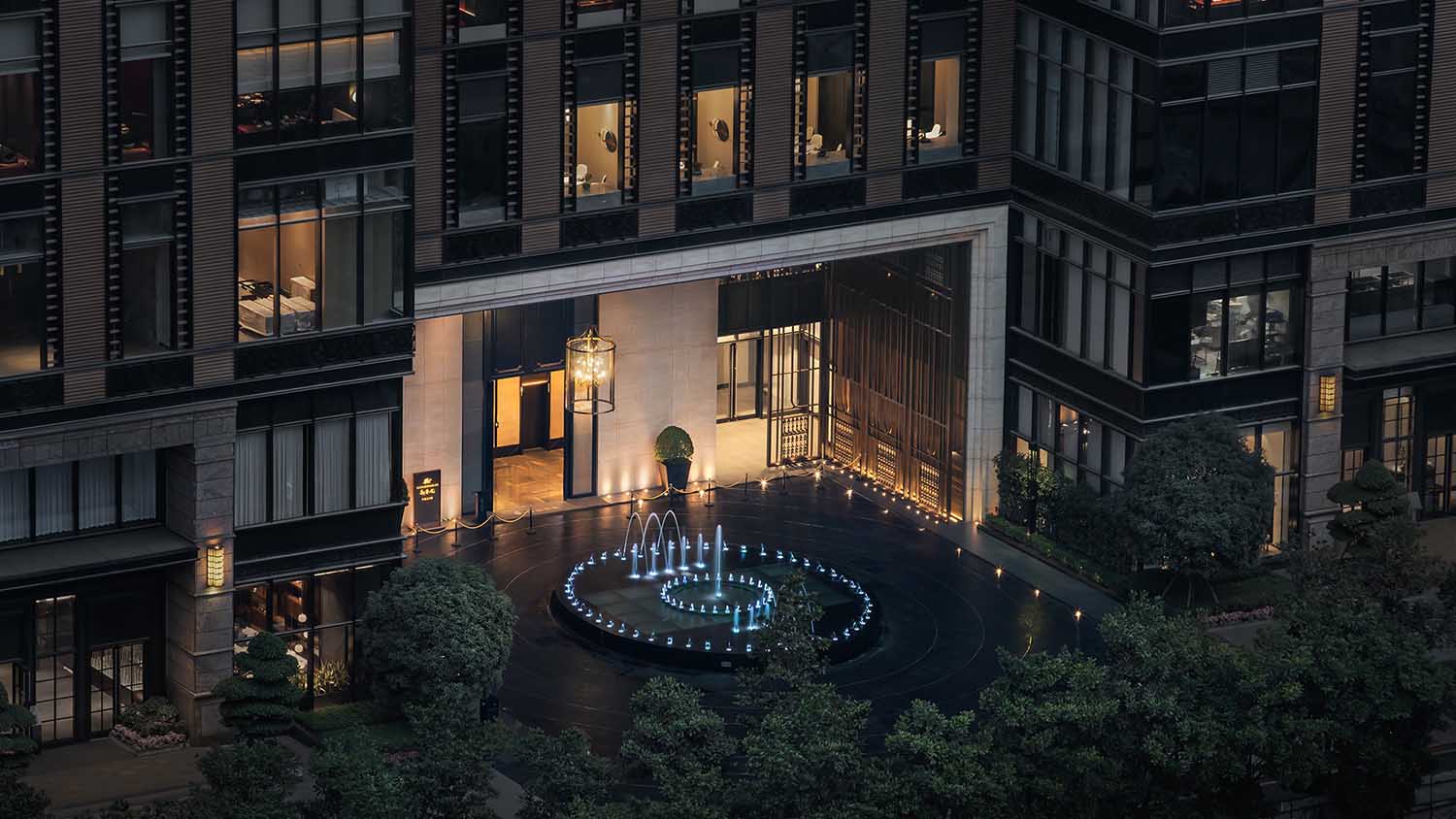 The design features a fusion of classical architectural elements, such as arched dome structures, with contemporary shapes and colors. This combination creates a visually striking environment reminiscent of an art gallery. The domes symbolize the juxtaposition and convergence of tradition and rebirth, while the arched sequence of scenes creates a sense of ritual and timelessness.
The authentic and sophisticated charm of Xin Rong Ji's cuisine is reflected in the interior design. The designers meticulously control the materials, lighting, and circulation to create a visual and sensory journey for the diners. The dim and subtle lighting cultivates a tranquil atmosphere, and lotus patterns, applied throughout the space, showcase the brand's cultural heritage.
The use of manual kiln-burnt red bricks adds warmth and passion to the environment. The arched tunnel and glass screens elongate the space, creating a slow-motion effect. Every aspect, from sight to taste to hearing, contributes to the rich dining experience.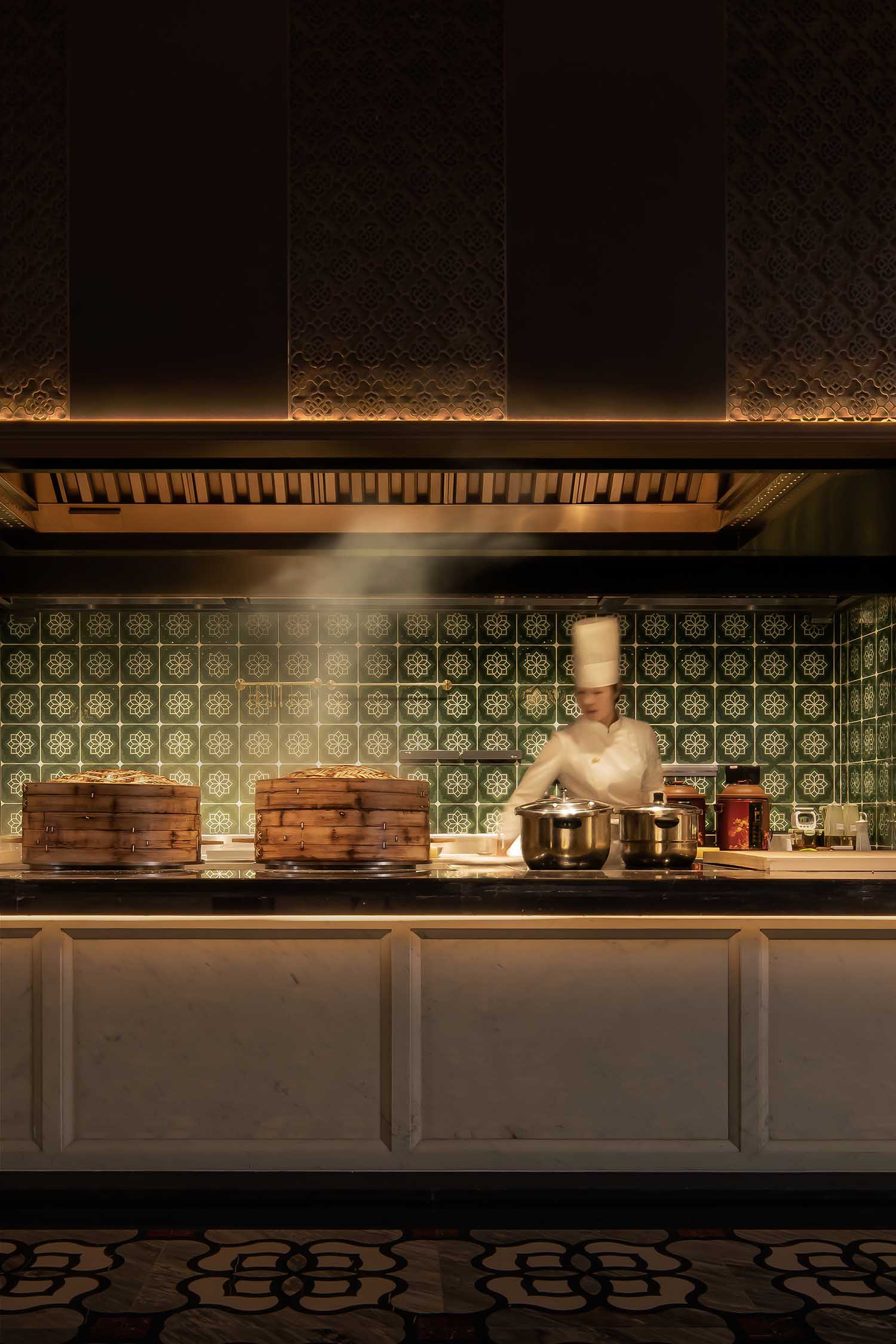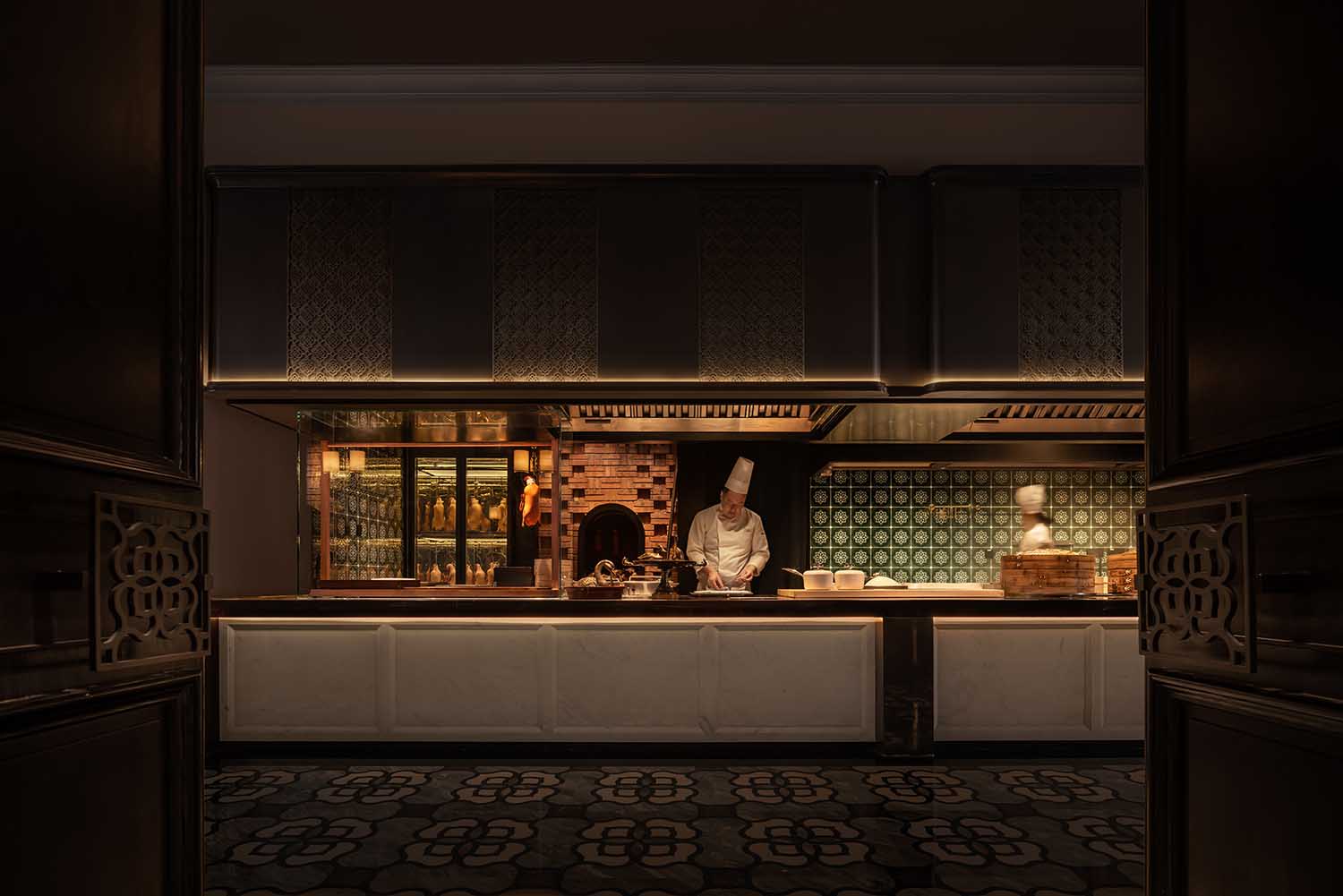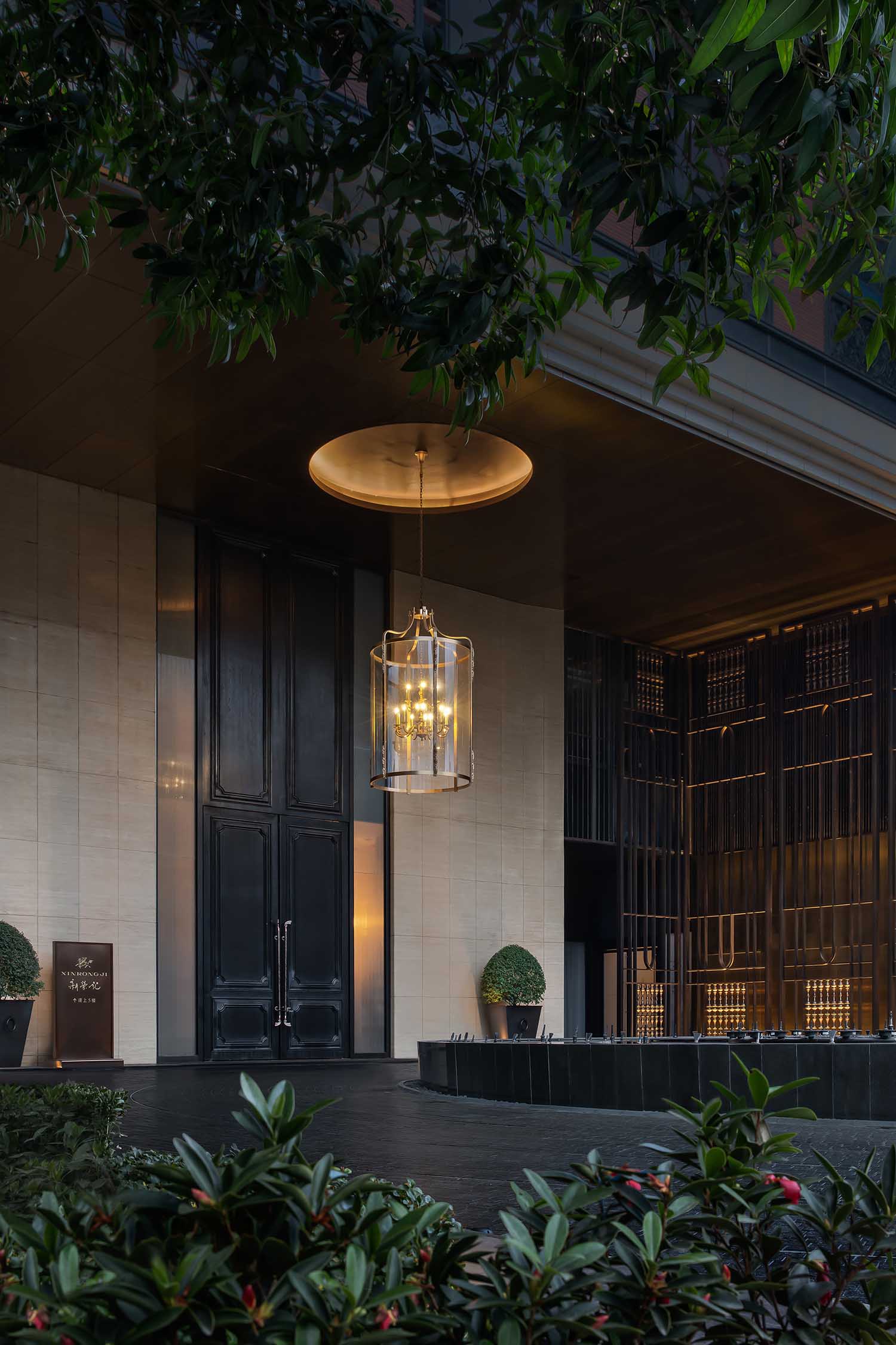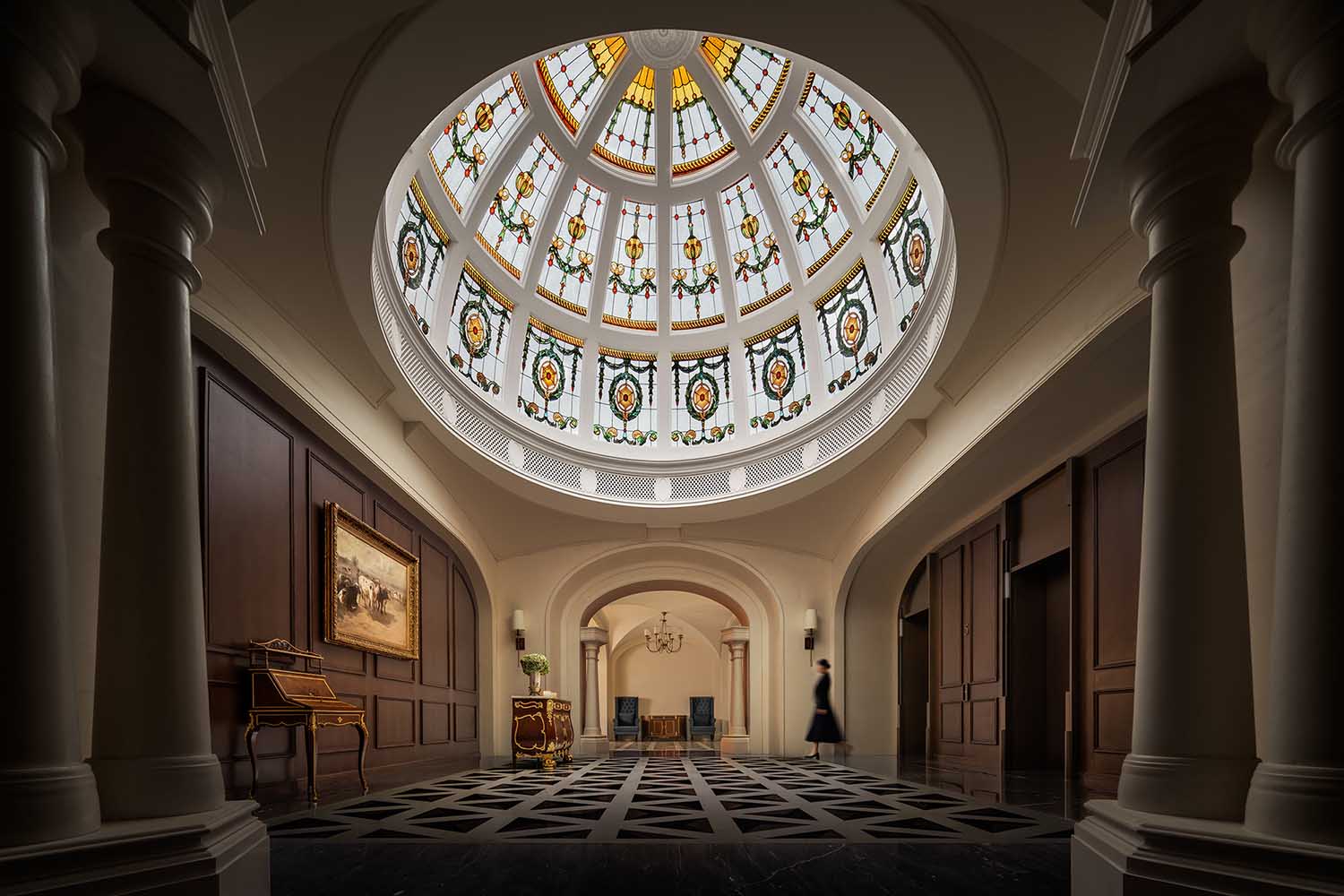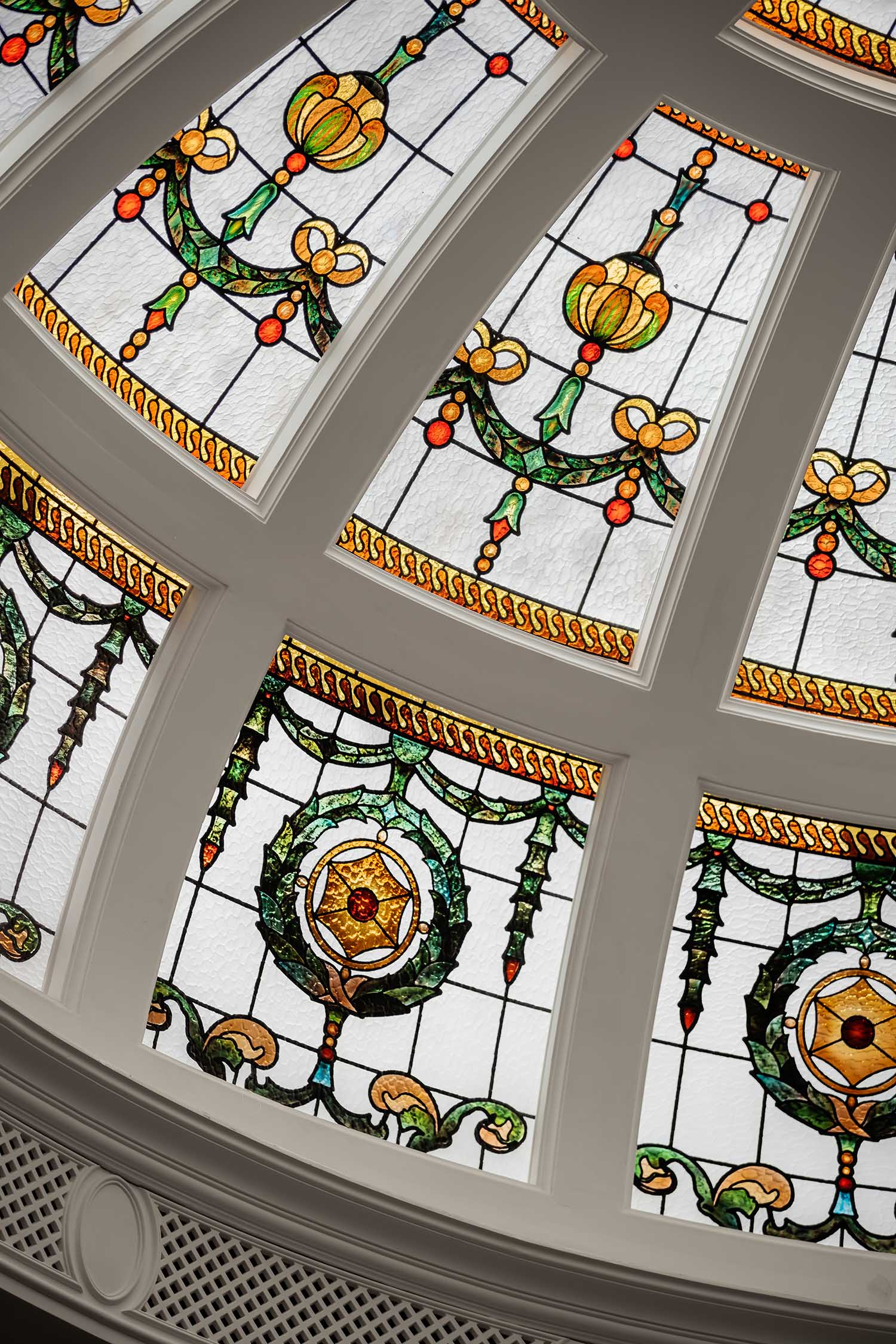 The design of the space aims to provide a relaxed atmosphere where patrons can connect emotionally. Each dining scene progresses with emotions, and seemingly ordinary corners hold hidden beauty. Custom furniture and flexible lighting arrangements add casual surprises, fostering a comfortable dining atmosphere where patrons can connect and enjoy their meals.
The design also integrates geometric blocks from modern architecture, combining them naturally to create a harmonious dialogue between the modern and classical elements. Exquisite details enhance the visual experience, while the open terrace offers panoramic views, allowing patrons to indulge in a leisurely and relaxing dining experience.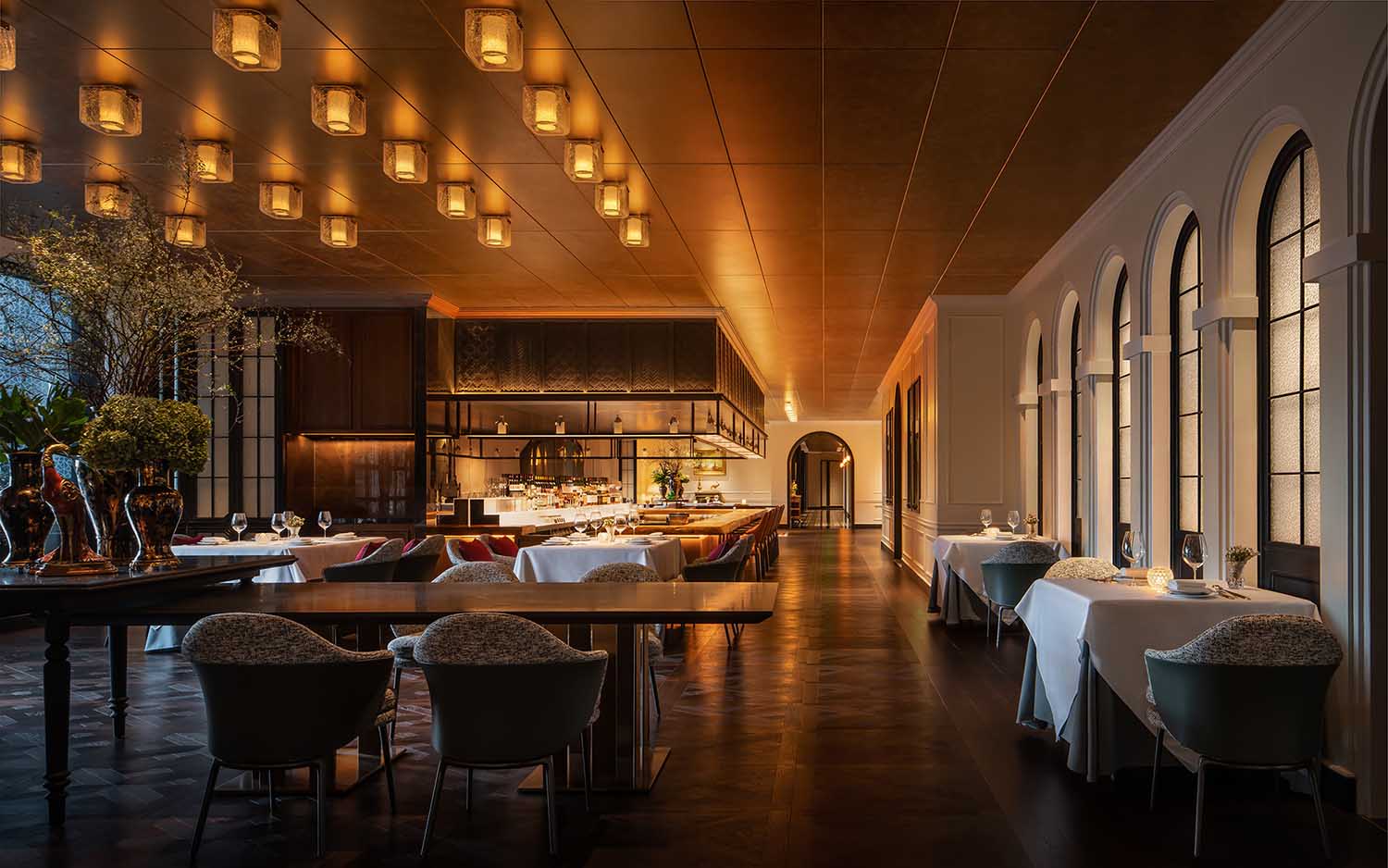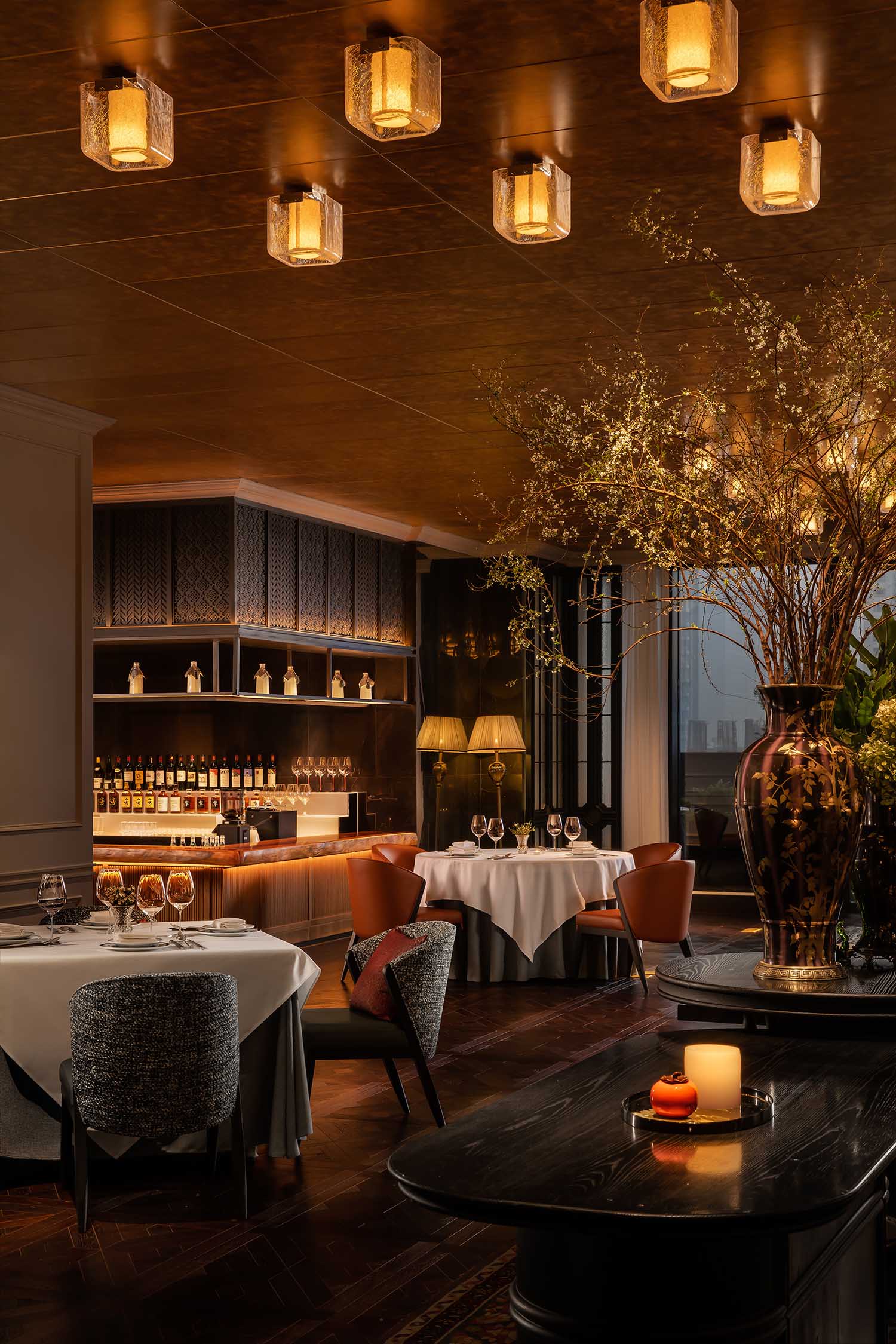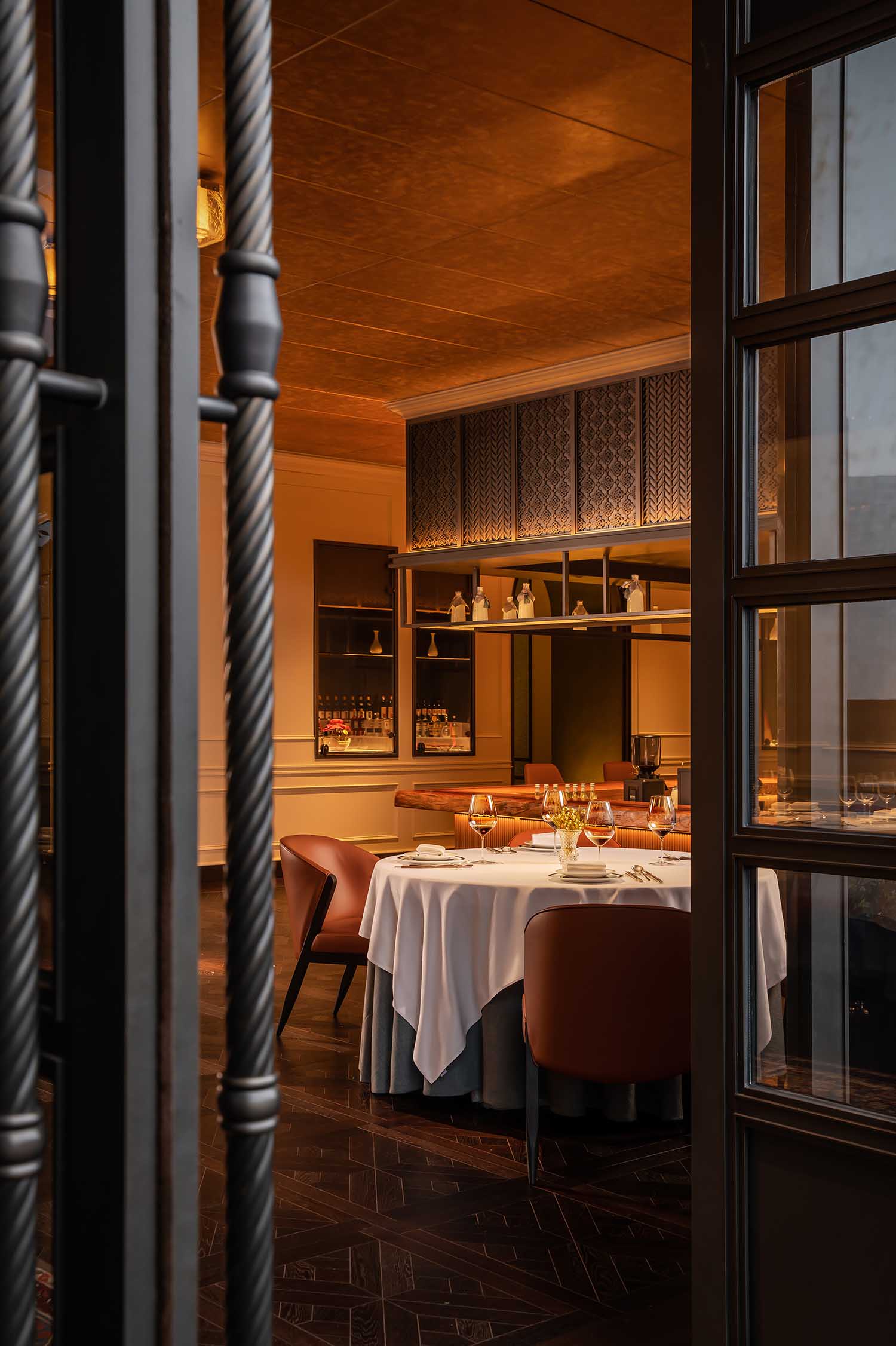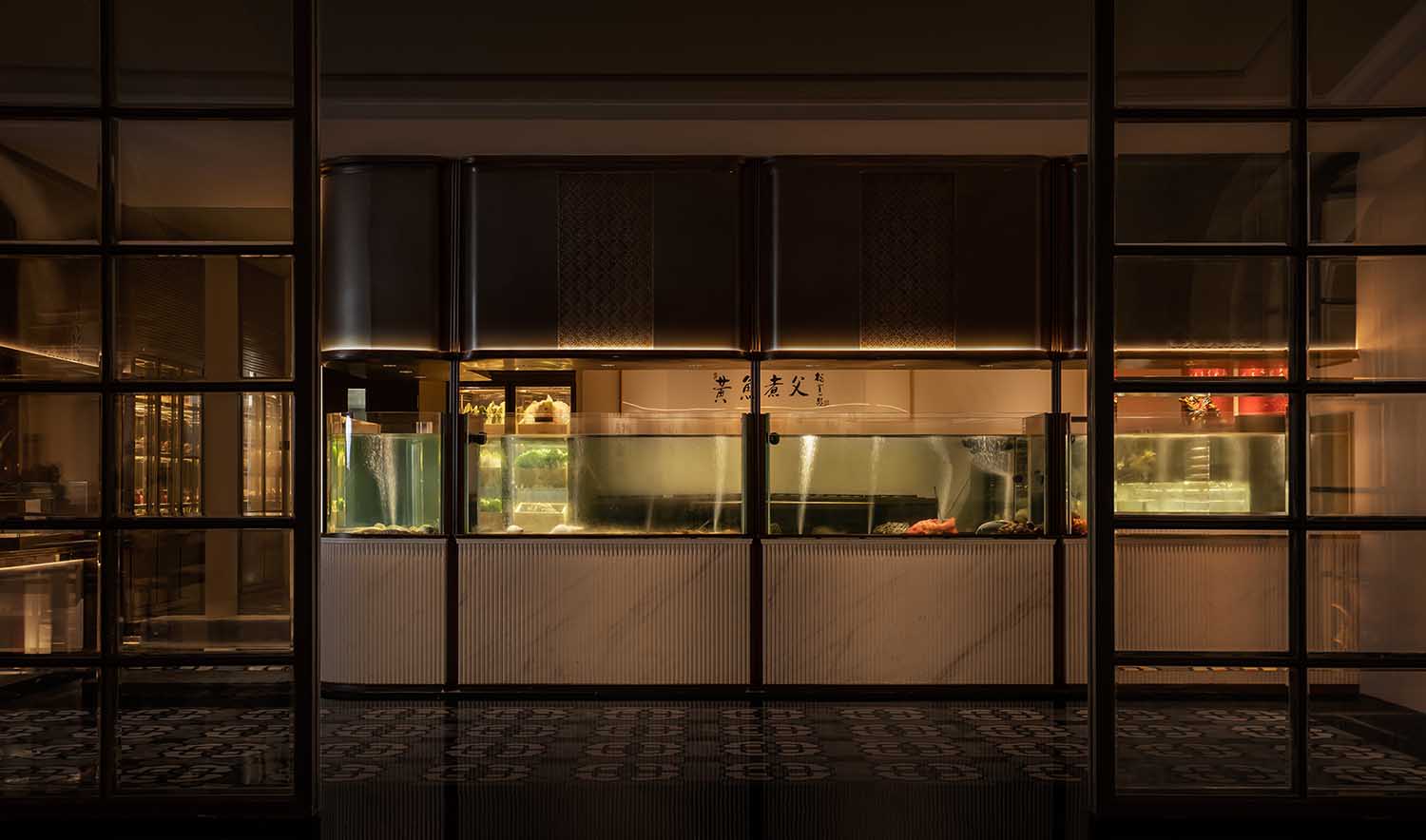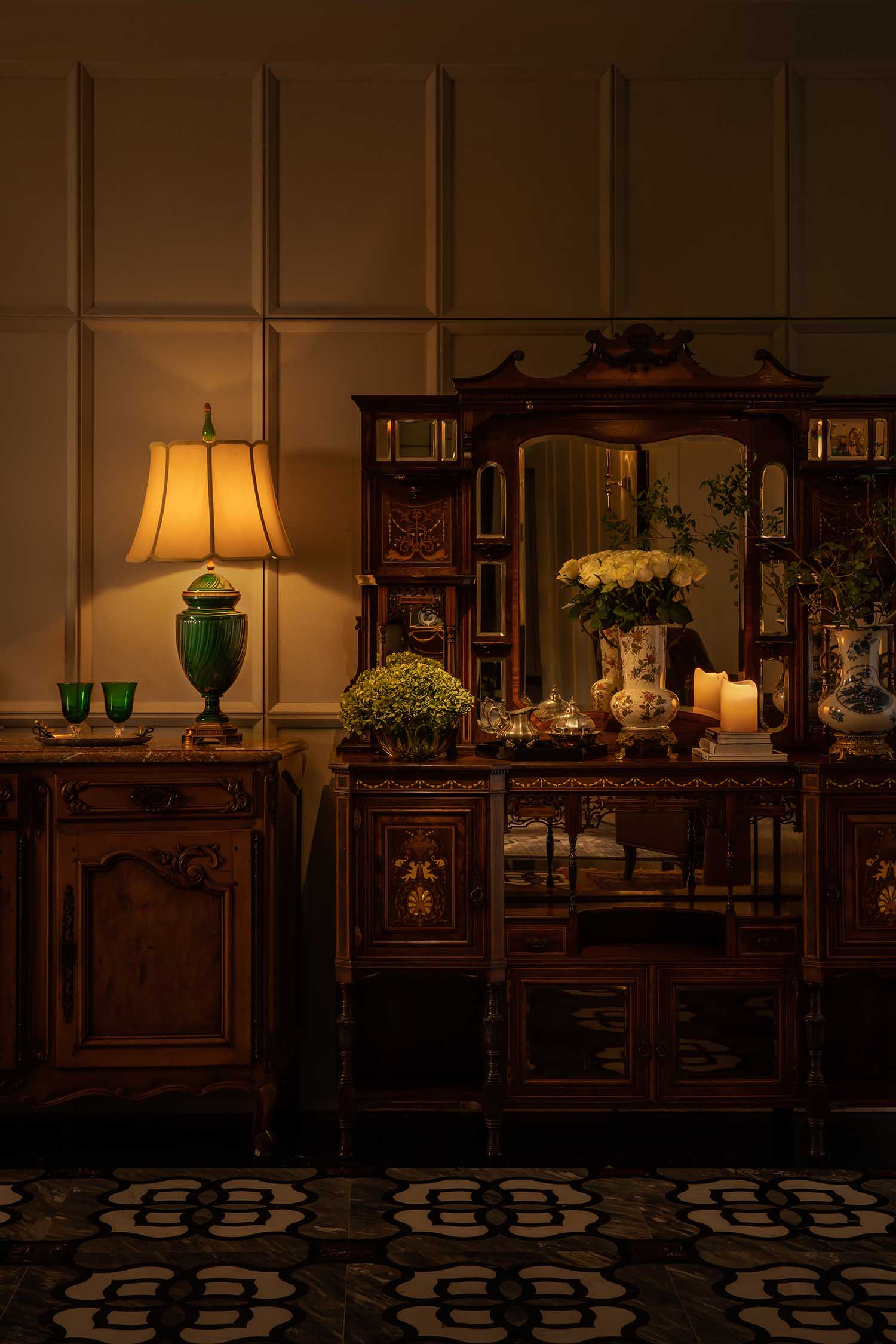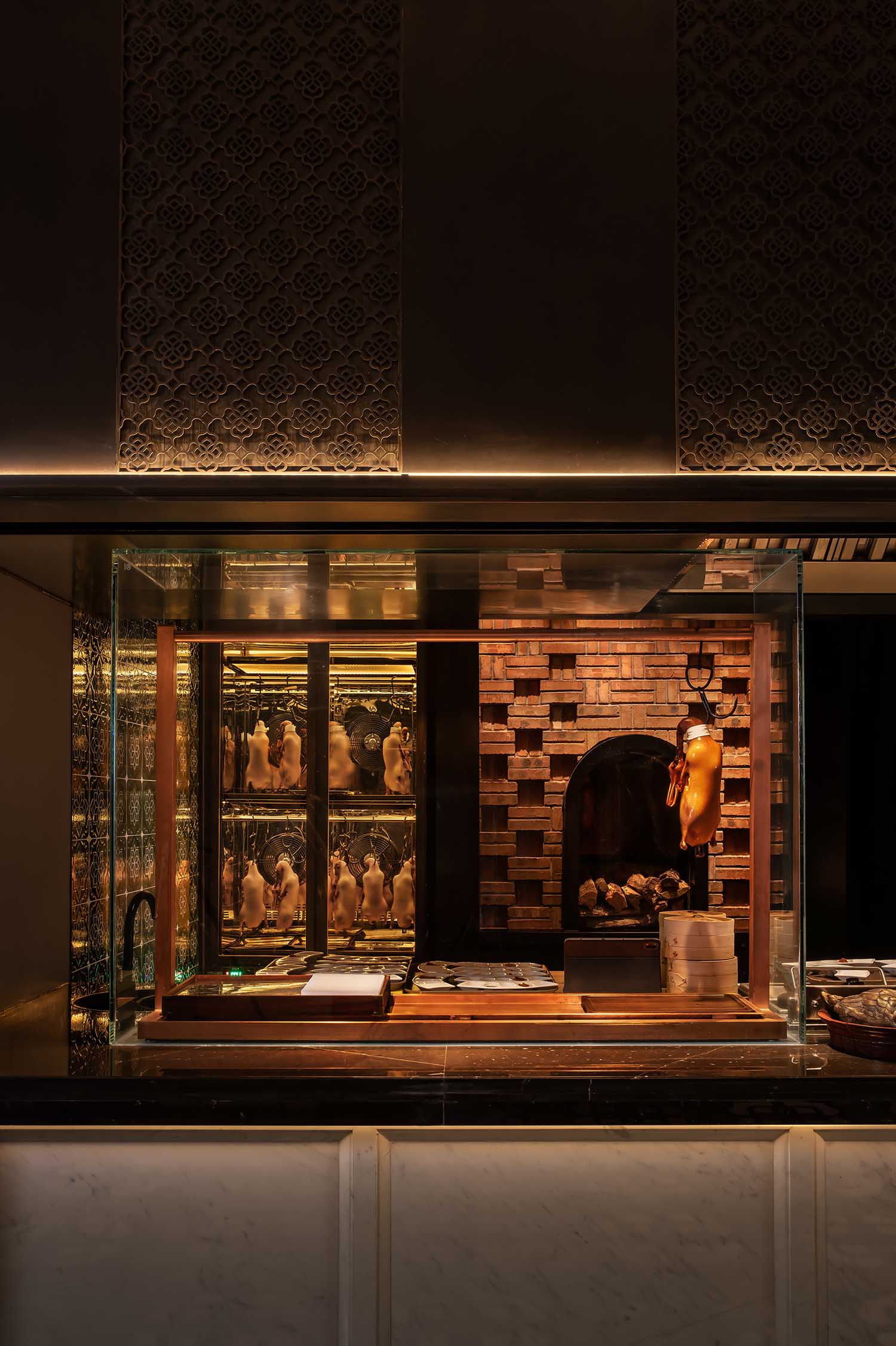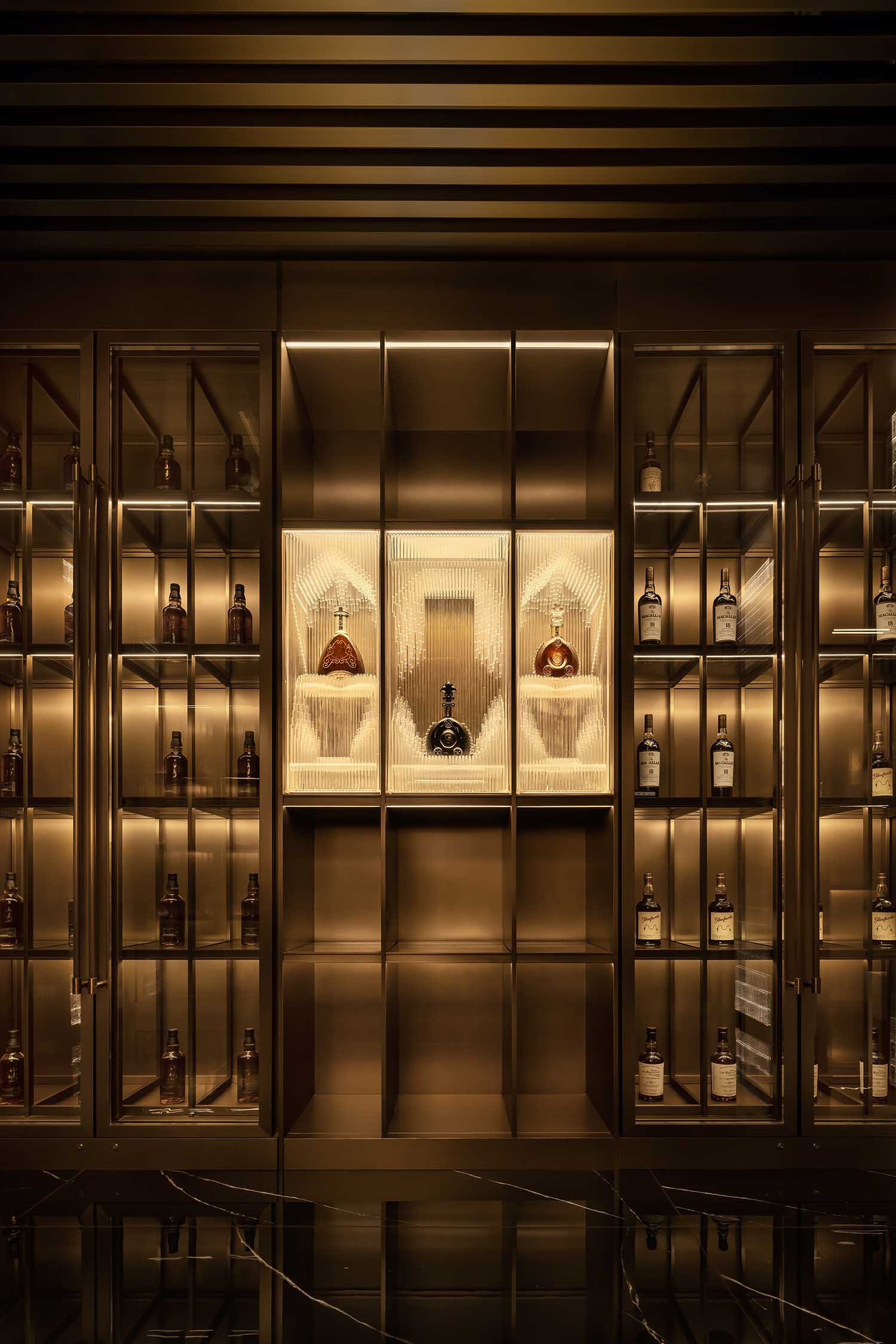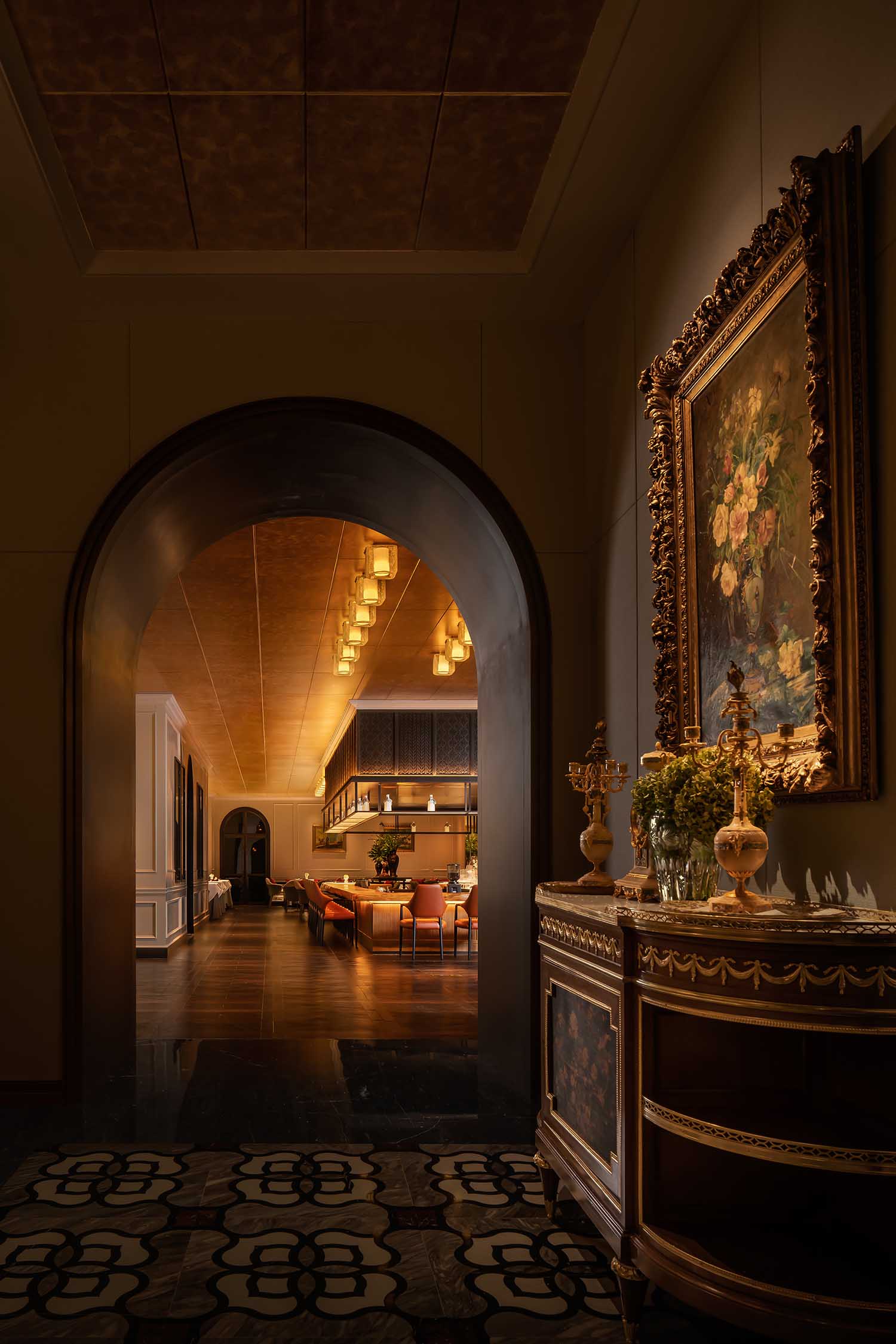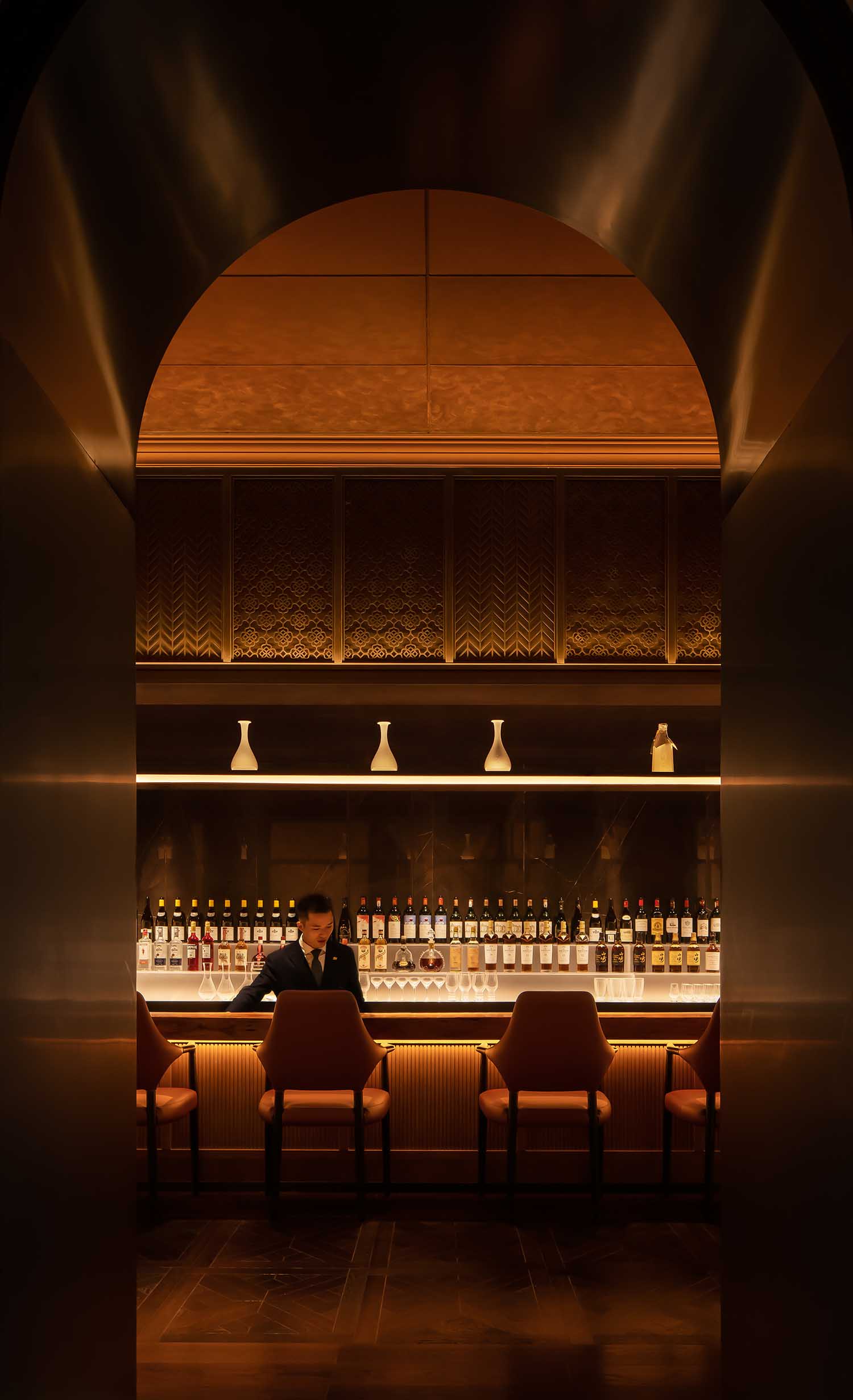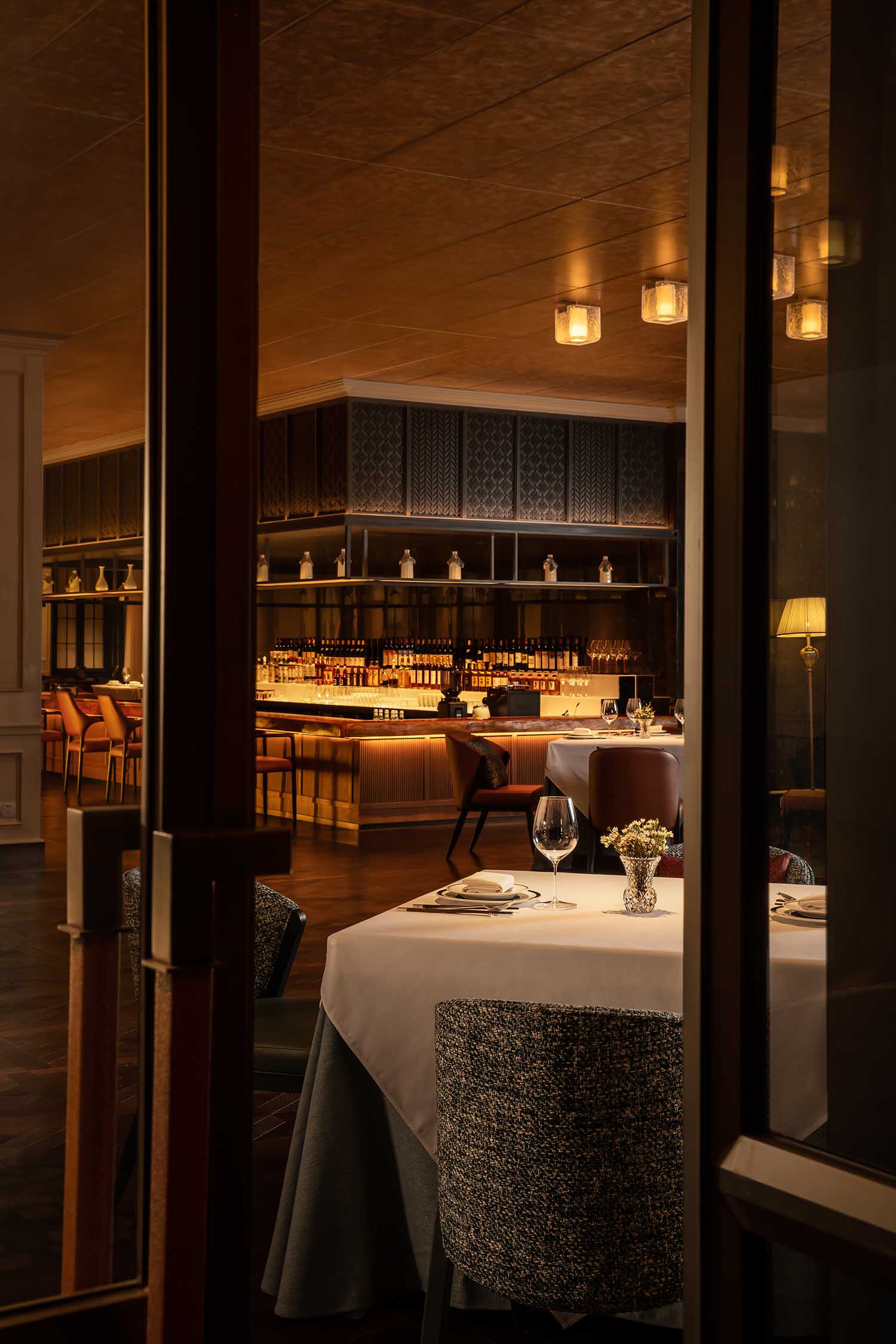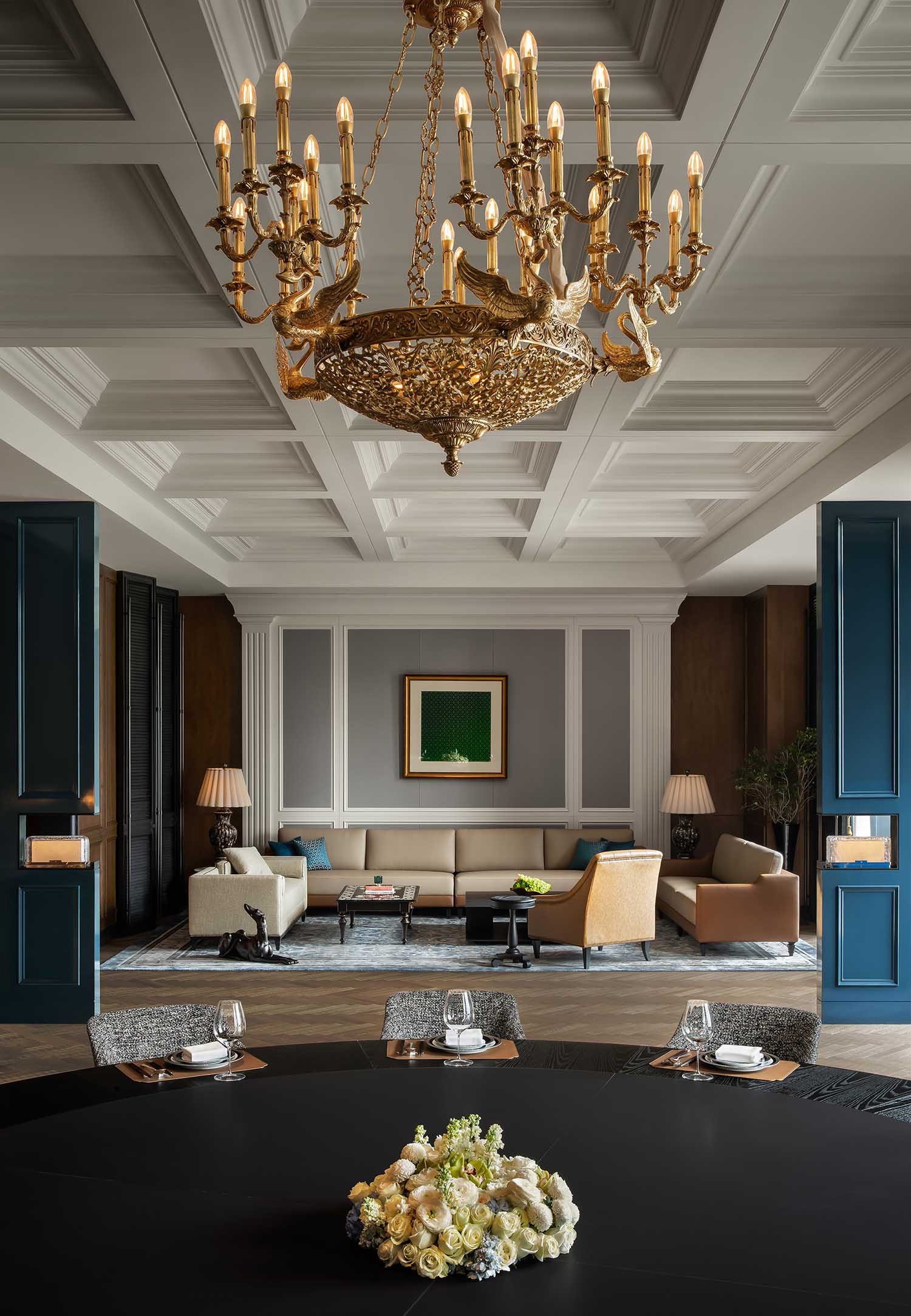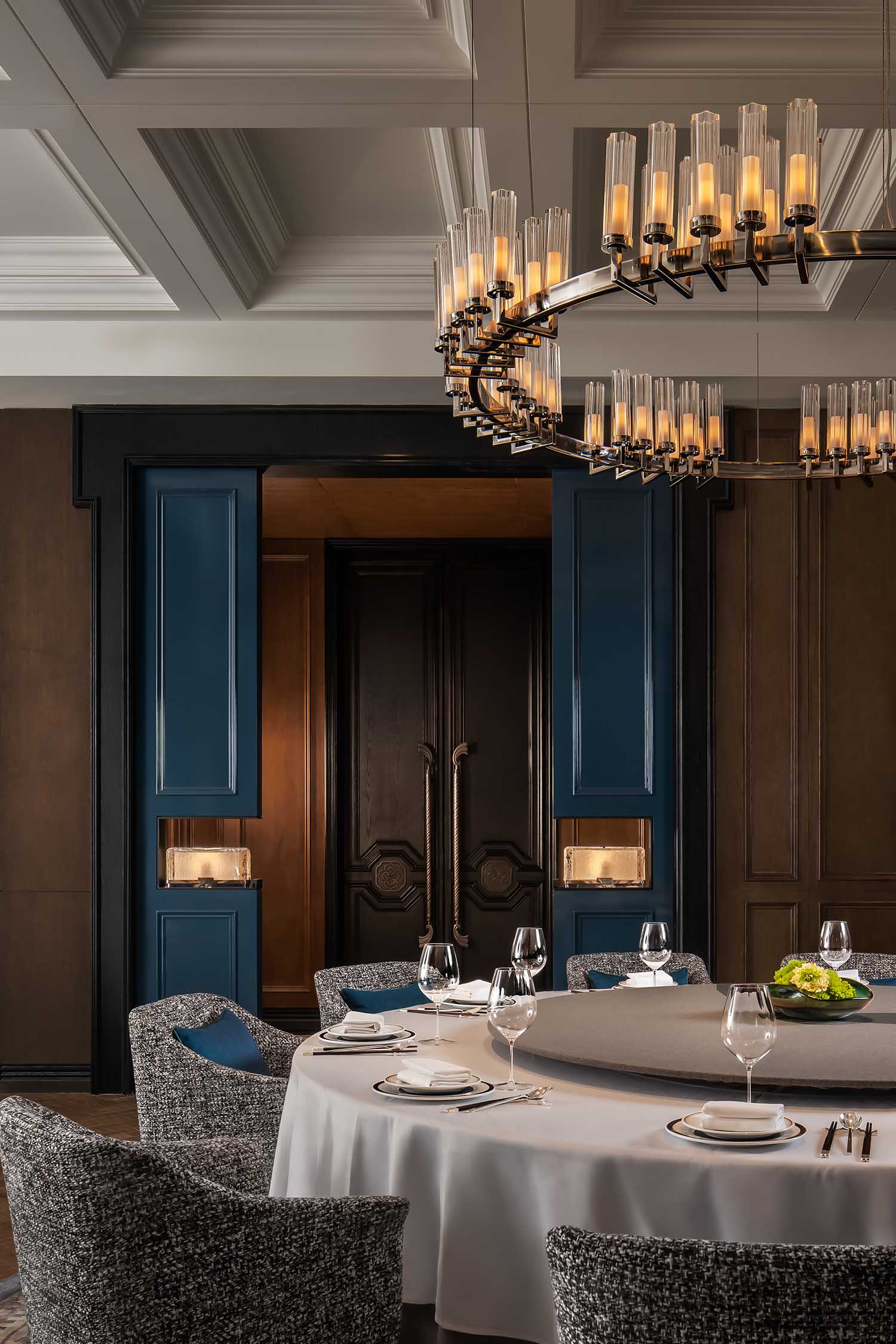 Overall, Xin Rong Ji in Chengdu by CCD exemplifies the fusion of old and new, classical and modern, creating a poetic and visually stunning environment that complements the restaurant's authentic cuisine.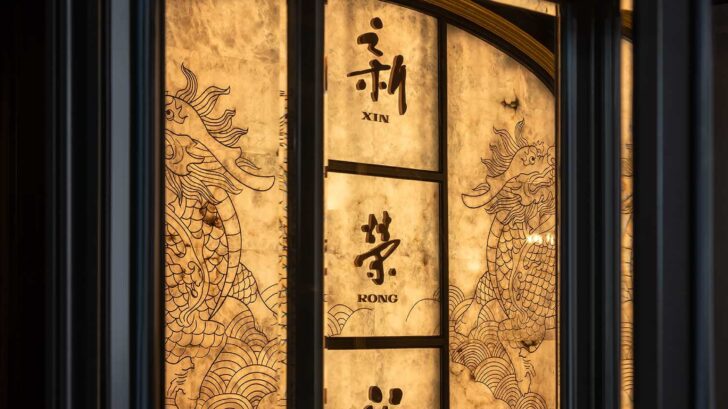 Project Information
Project name: Xin Rong Ji, Chengdu
Project location: No. 33 Jiaozi Avenue, Wuhou District, Chengdu, Sichuan, China
Interior design team: CCD/ Du Zhiyue, Huang Feng, Tan Haijun, Luo Dujuan, Fang Lihui
Website: http://www.ccd.com.hk/
Furnishings design: Xin Rong Ji, CCD/ Qi Jing, Huang Xiaoqing, Huang Jieyun
Artwork design: Xin Rong Ji
Lighting Design: CCD/ Zhang Zhiguo, Zhang Qiong
Mechanical and electrical Design: CCD/ Li Jianguang, Yang Jinhao, Tan Quanwen, Feng Xiaoming, Ning Dandan, Yang Chunsheng
VI design & execution: ATG BEYOND/ Chen Danhua, Li Fang, Zeng Lifu, Hong Shanshan from
Photographers: Wang Ting
Find more projects by CCD: www.ccd.com.hk