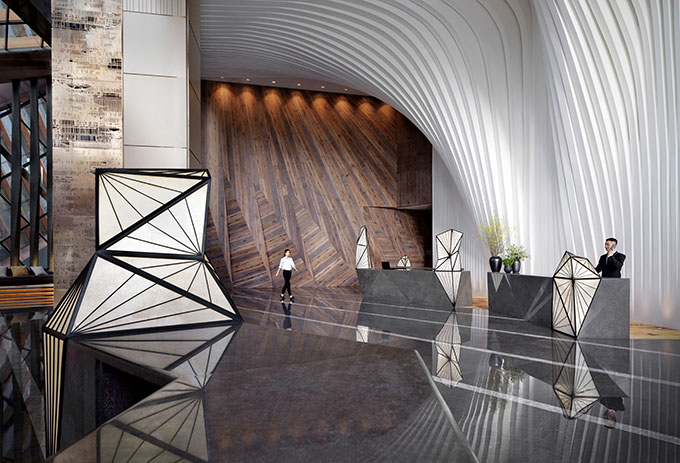 LTW Designworks designed the newly-opened Grand Hyatt Xi'an. LTW was commissioned to design the hotel's public areas, restaurants, ballroom and meeting facilities, spa and wellness center, and all 396 guestrooms and suites. Take a look at the complete story after the jump.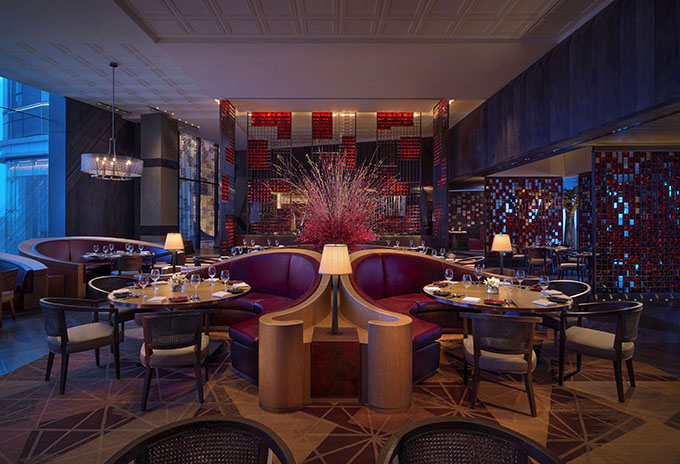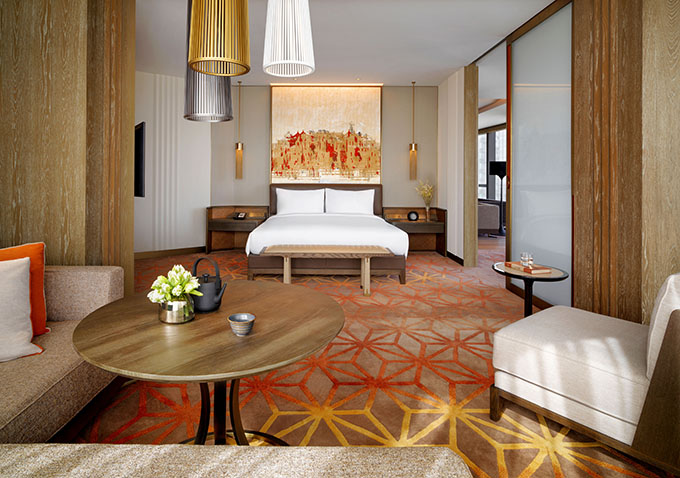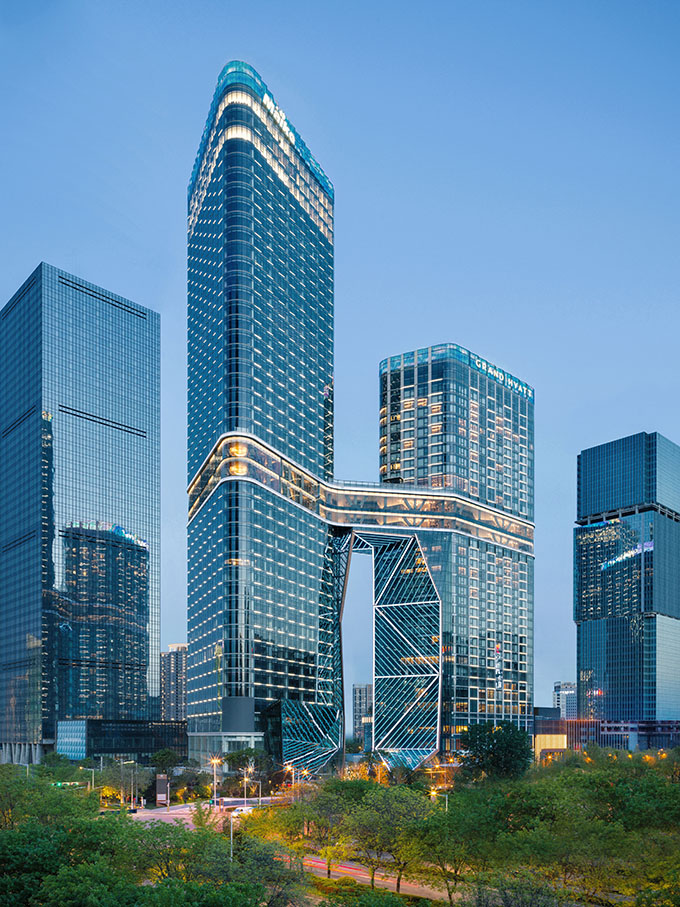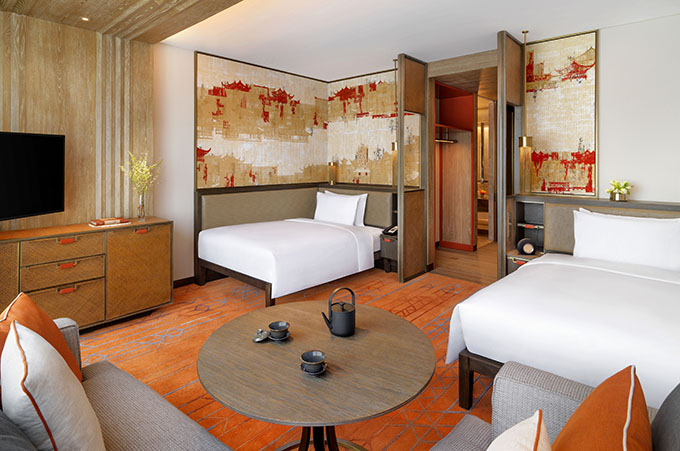 Known as one of the "Four Great Ancient Capitals of China", Xi'an served as the eastern entrance of the Silk Road trading route, connecting the Han Dynasty in China to the western world. LTW drew its inspiration from the Silk Road's rich history, enduring spirit and multi-cultural handicrafts to create the bold, contemporary interiors of the hotel.
LTW referenced the Chinese idiom "大鹏展翅" ('a great hawk spreads its wings') to create a strong and iconic motif that symbolizes hope, success and new beginnings. This is manifested in the hotel's dramatic double-height reception lobby which is enveloped by a feather-like sculptural white feature wall with patterned timber walls forming wing-like motifs. Two bubble lifts were wrapped with curved laser-cut metal screens with imagery depicting ancient Chinese palaces, bringing guests up to their rooms.
The iconic sky bridge houses the hotel's multiple F&B outlets, including the Western all-day dining and the contemporary Chinese restaurant, sitting at opposite ends of the bridge not unlike the Silk Road itself. The all-day Grand Café mimics a bustling and thriving marketplace with open, interactive marble counters. The signature Chinese specialty restaurant, Chang'an Bridge, is a modern interpretation of Shaanxi culture with a palette consisting of geometric metal screens with ruby accents, grid patterned carpets and circular ceiling details resembling traditional Chinese roof construction.
The hotel's guestrooms and suites are designed with a bright and modern ambience. Inspired by the phenomenon of mirages, headboard panels depict traditional Chinese pavilions only partially, being slightly obscured by offset and overlapping motifs like a dream. Notably, the design layout of the twin rooms is intended to provide separate spaces for two individuals, with the beds against upholstered walls and separate washing and dressing areas on each side.
Find more projects by LTW Designworks: ltwdesignworks.com