AT DESIGN has recently completed work on their latest hospitality project – the Miwo Hotel. The hotel is situated on a mountaintop in Suichang County, Lishui City. The name "Mi Wo" expects that the hotel will have the temperature of a home, and that guests will go long distances to enjoy the lovely scenery. Because of the hotel's unusual geographical context, the designer employed white paint on the building, like an off-white tree nest, to symbolize the boundary between light and dark in the forest, producing a distinctive landscape standing in the mountains.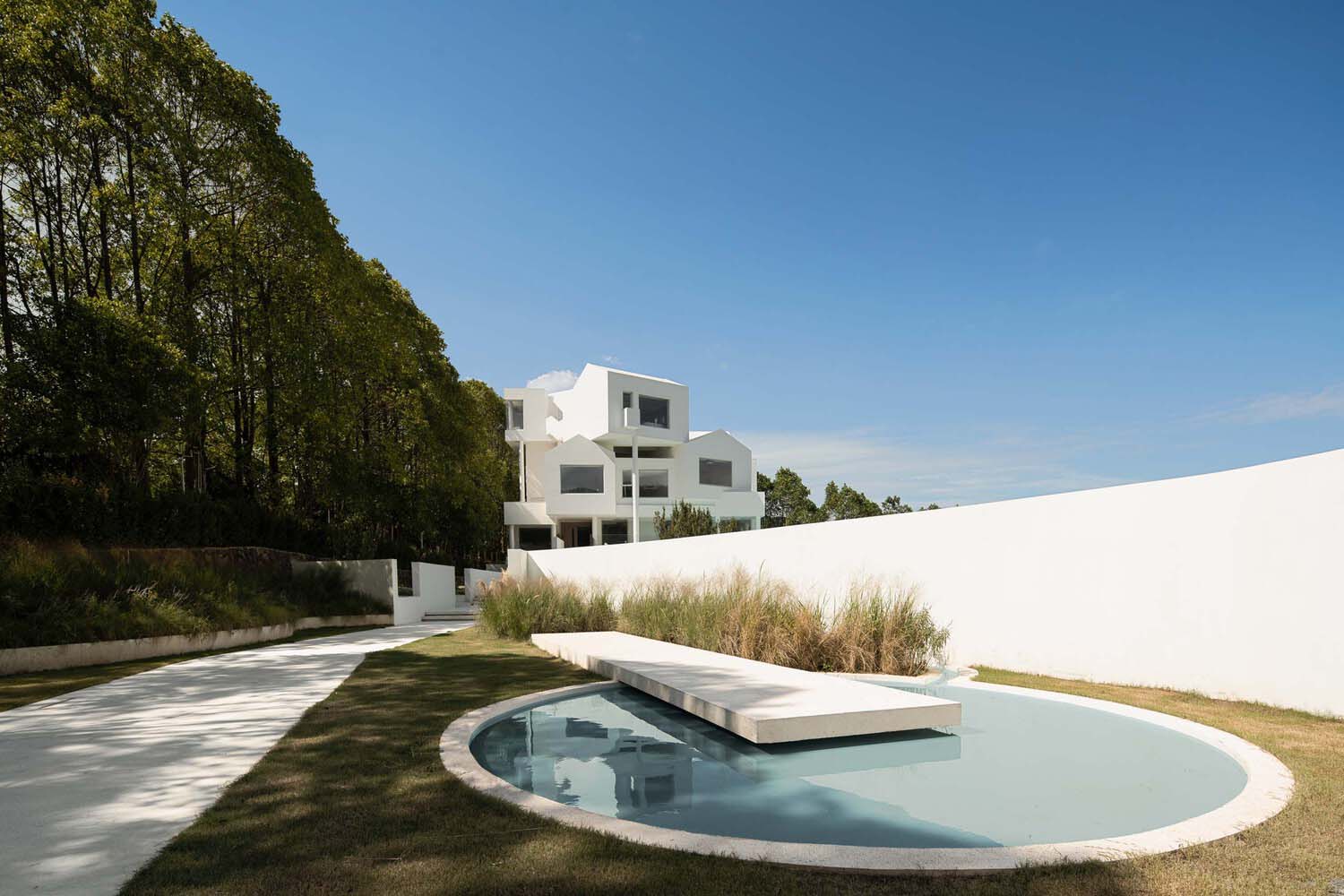 The building's construction presents nature in its purest and clearest form with a simple yet strong line. The senses are overwhelmed with intense excitement as they contrast with the sky's blueness. A natural healing state of life is created by the minimalist space arrangement, and beauty may be found everywhere. People can unwind in the stark white environment, which is entirely composed of sky and greenery, and experience the poetry of nature.
Miwo features a total of seven guest rooms, three of which are independent rooms on the third floor, providing a homey atmosphere for a family. The guest room now has a cave-like pool where you can relax while taking in the fun of the mountains and distant views of the tea garden. creating a sense of seclusion on the island. Here is where the dream collection is kept, hoping that there will be another occasion so that the visitors from a distance might have a fresh experience. The choice of window position adds environmental considerations and offers a great vantage point for seeing the sunrise and sunset in the guest room.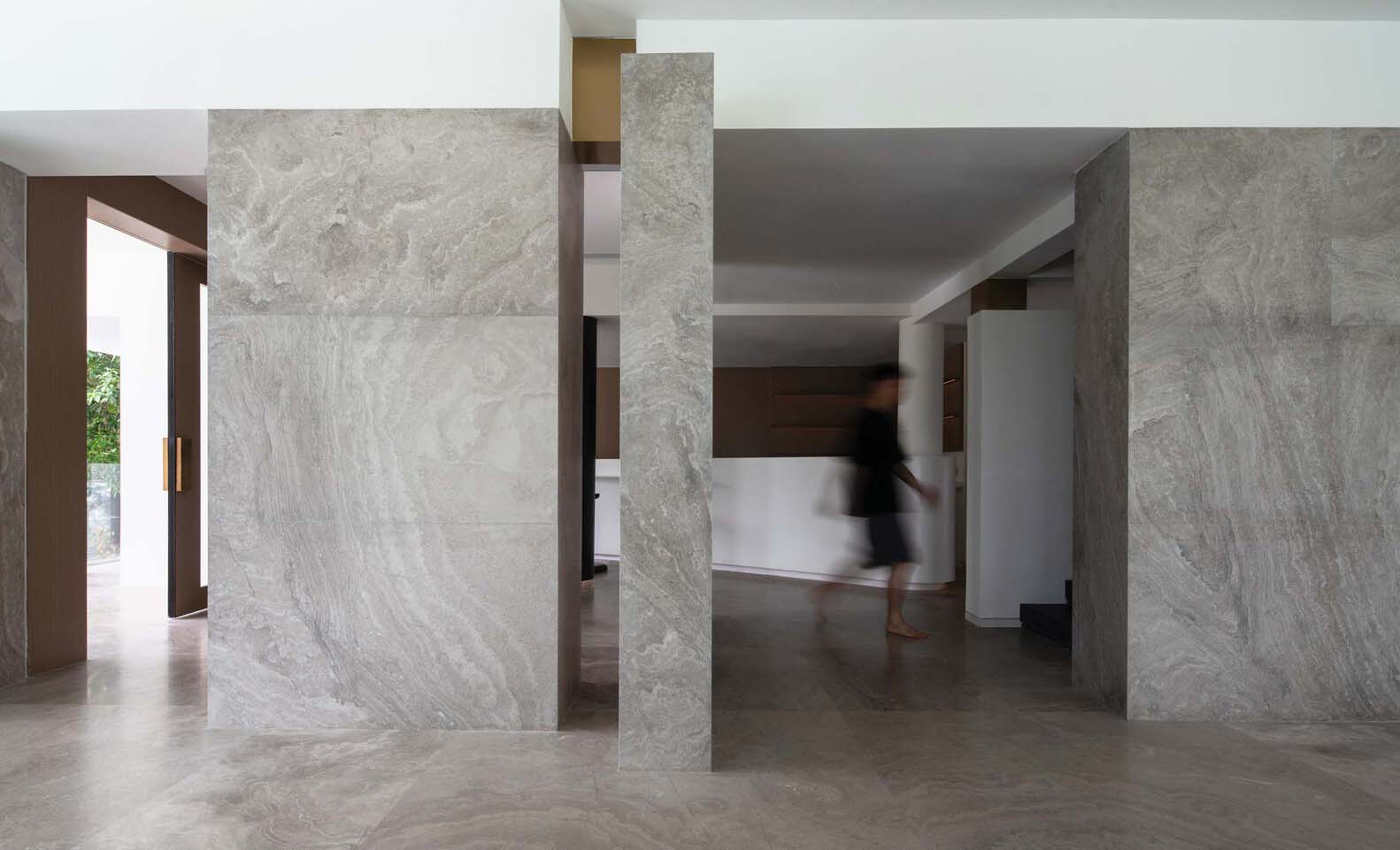 White is not only a color but also a deep feeling. The infinity pool and the blue sky form a dialogue with each other, forming a scene of the unity of water and sky, just like a spiritual lake in space.
The pool serves as a conduit between the interior and the exterior, and the open volume allowing light to enter the underground room emphasizes the space's symbiosis. Sunlight enters the underground area through the waves of moving water, giving a coating of vivid color.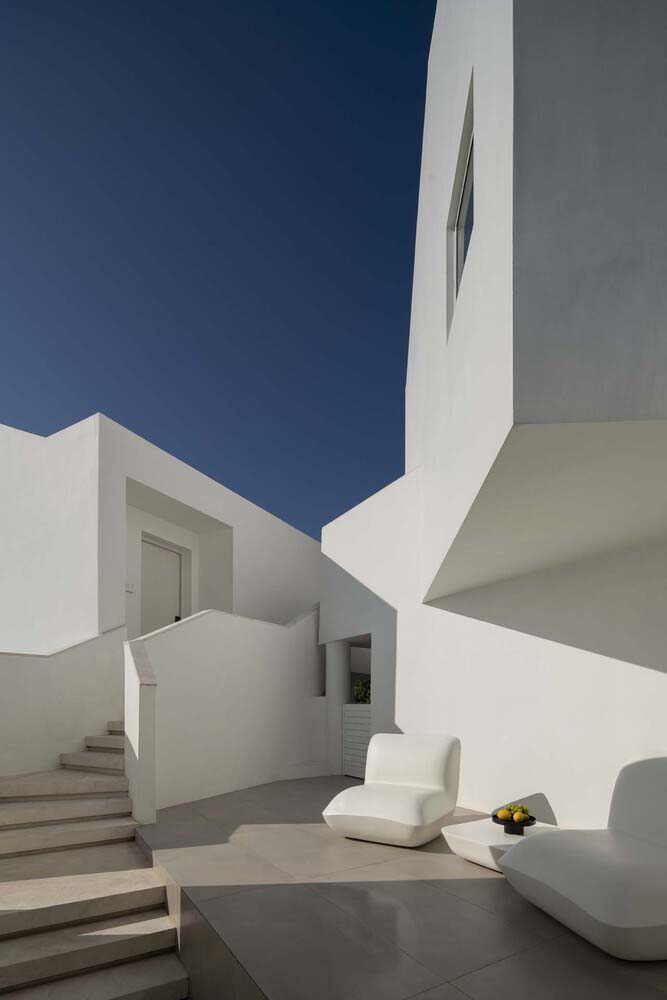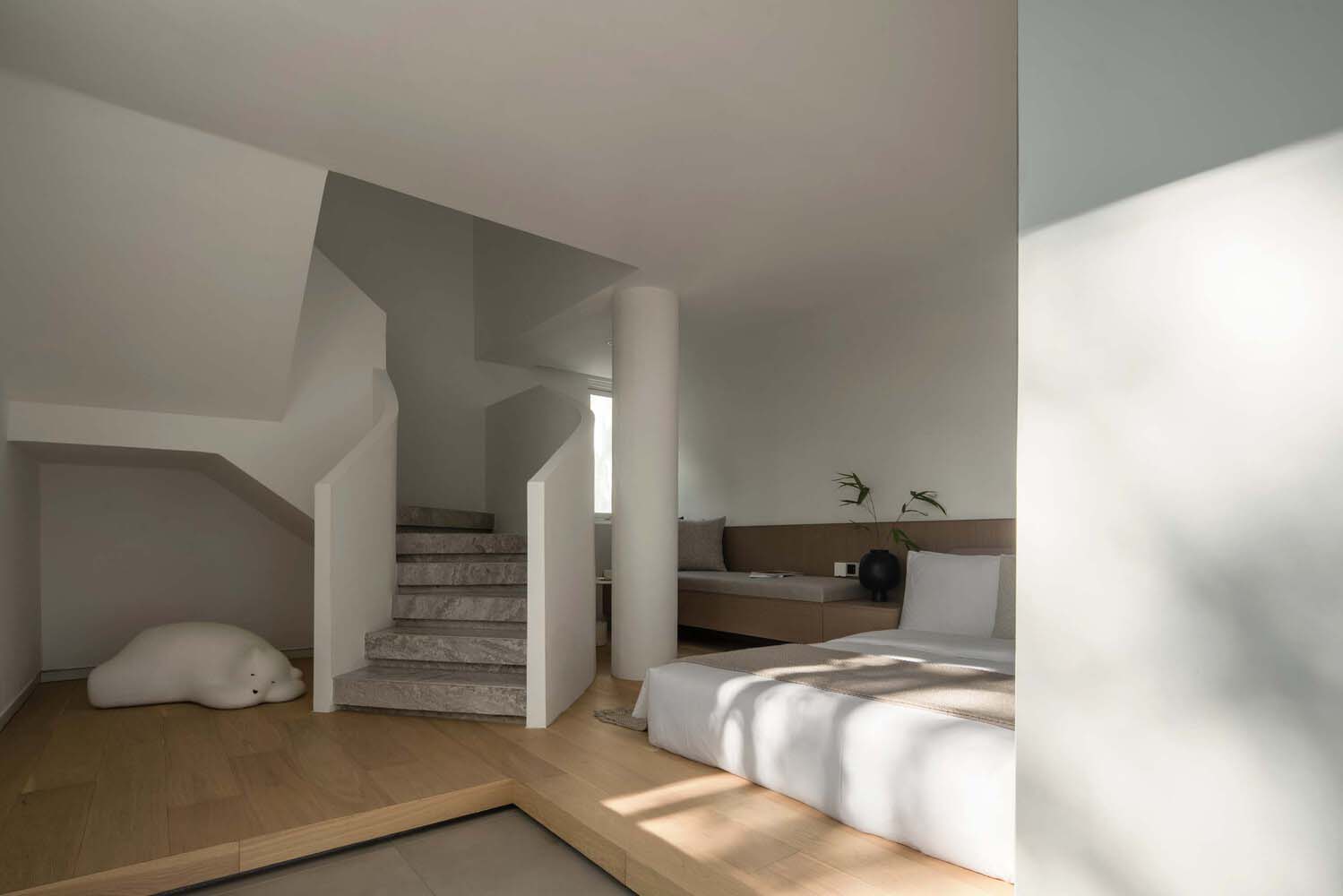 In order to give each location its own autonomy, the designer creates a third sense of ceremony inside the room by separating the reception area from the rest area with a marble wall. The columns that encircle the wraparound rest area are joined at the top, and the curved building wraps the upper surface of the design as if entering a forest. Glass that extends from floor to ceiling provides views of the verdant outside scenery, obfuscating the line between the interior and the city. The engaging and entertaining underground event venue is accessed through a revolving slide.
Project information
Architects: AT DESIGN
Area: 1120 m²
Year: 2022
Photographs: Yusong Zeng, Song Ye
Design Team: Mo Shen, Jianyong Zhang, Zhiwen Jin
Brand Design: SPIRITLAKE
City: Lishui
Country: China