Cave Container project is designed for the much talked about Container Vacation House competition, hosted by [AC-CA]. The features design by Eun Jin Koh and Jong Hyun Kim won the second prize. Discover more of this rewarded project after the jump: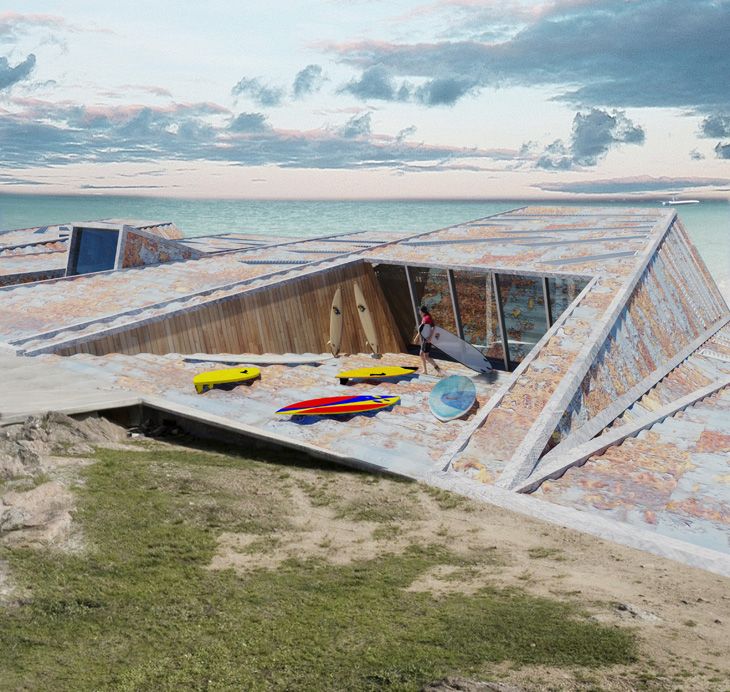 From the Architects:
Bondai beach seen from the house will look like a secret and a cozy cave.

This house, located at the end of the hill, creates an illusion that it would be a cave made of cut rocks. The idea began with the roof structure built on where earth is skimmed. Then necessary programs hang inside it. The roof open its arms to the sea depending on slope and landscape. The containers, which are lightly afloat, also face the sea. Since it is a house of cave, its boundary is ambiguous. But it reminds us of a flower blossomed on the end of the ground when seen from the distance (Bondai beach) .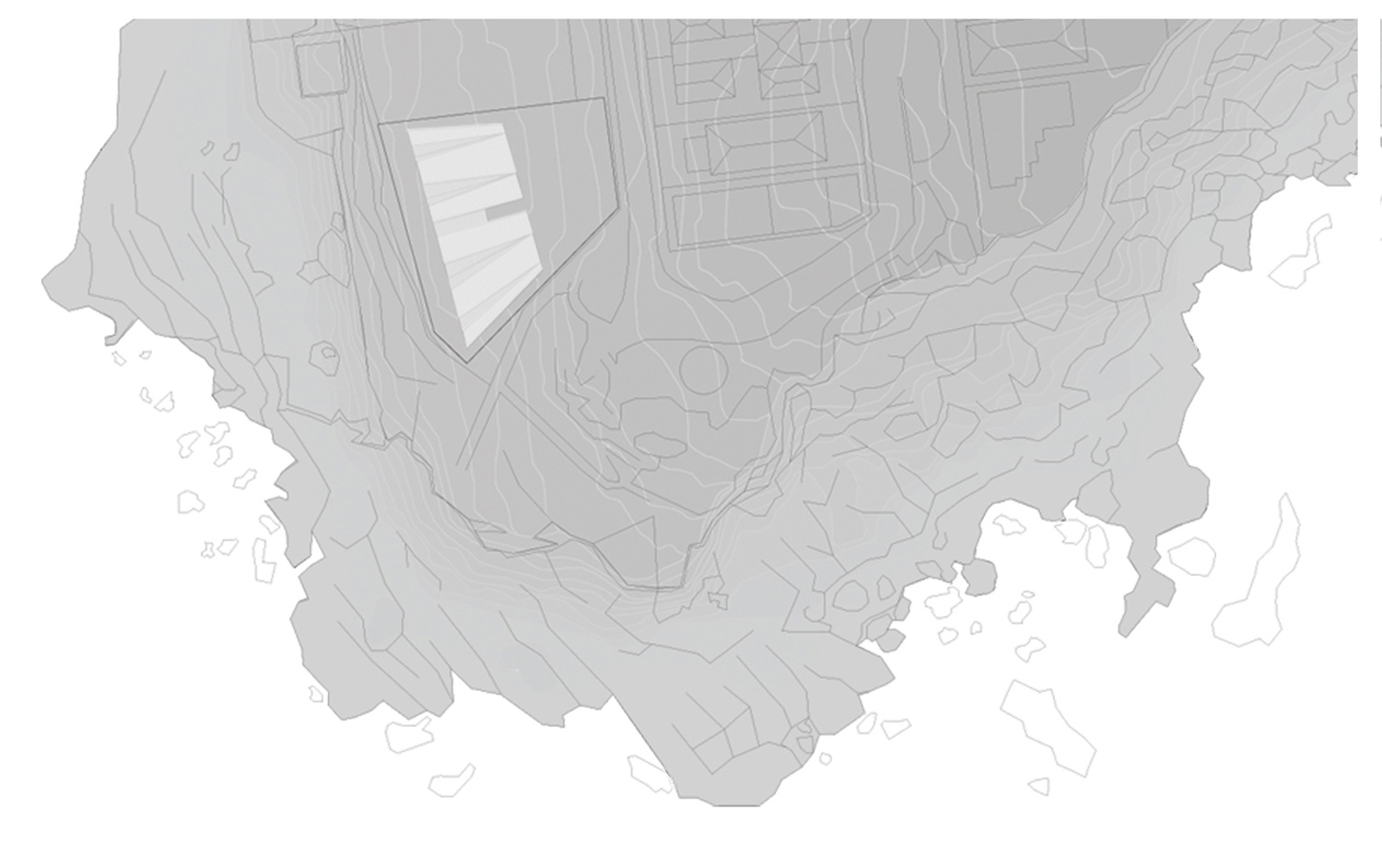 The most important interest was to secure an independent space for the owner of the house. It is why we hung the containers on the roof, not on the ground. It is like several containers share the top space to make a house. Each part of the roof has different slopes, so we could naturally secure a deep space for terrace. This space (terrace) will be used for the owner and his friends in drying surfing boards under sunlight or keeping them when they come back from fun in Bondai beach. While the upper part of the house is used independently, the lower part is connected to a space for everyone. Although for common use, it is divided into recreational space (for party) and LDK (for resting). The recreation space naturally leads to a swimming pool and LDK to terrace garden. This house looks as if it was built on the residential space on dug ground. Each of the densely floating containers will be lit on one by one by its owner and they will look like a cave from Bondai beach when all are lit.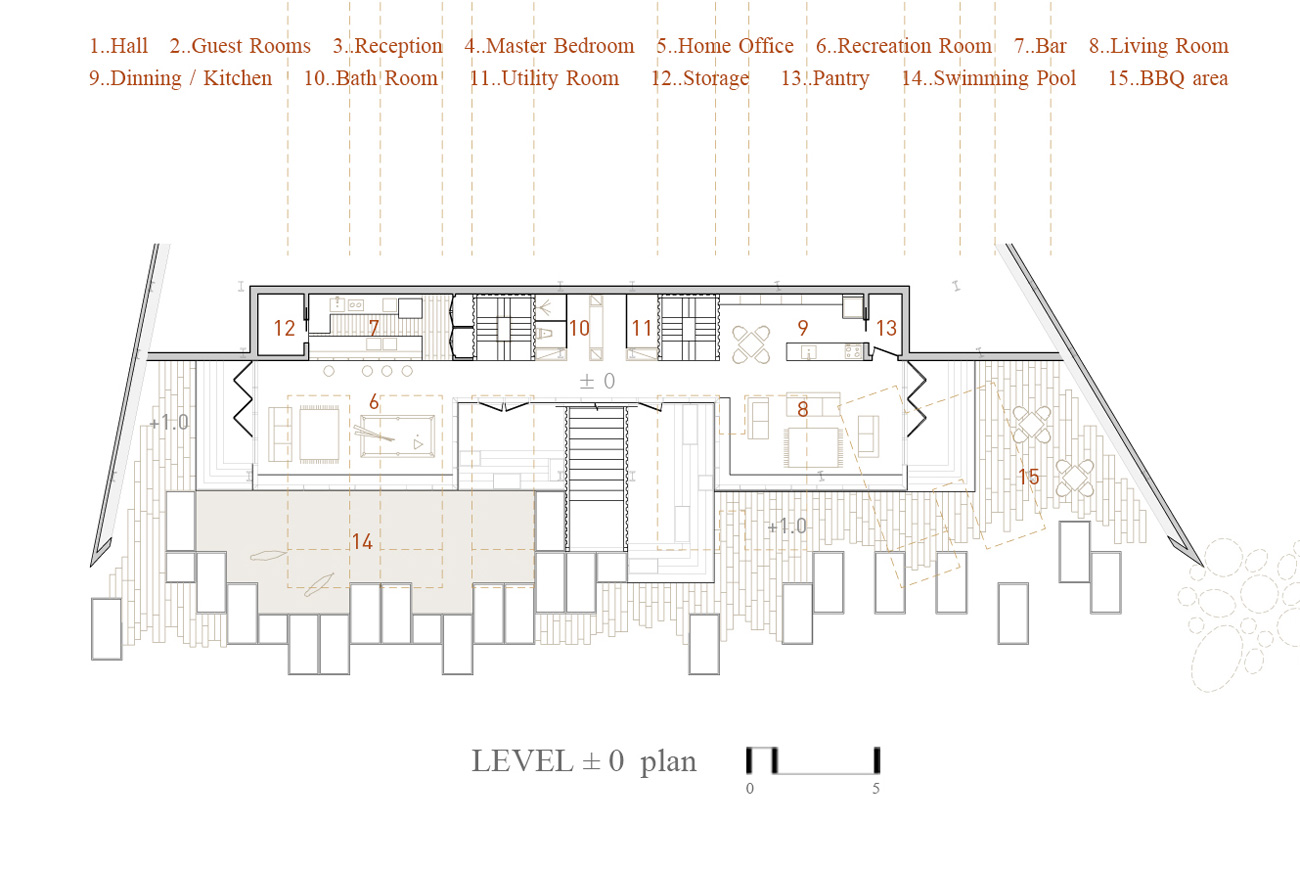 This house will be used by the owner and his friends who love surfing. Each of them can not only occupy his own container but also command the view of the sea on different level according to the height of the roof. That is why they (containers) become unique. Since the containers hang on it in prefabricated way, they can replaced later if needed.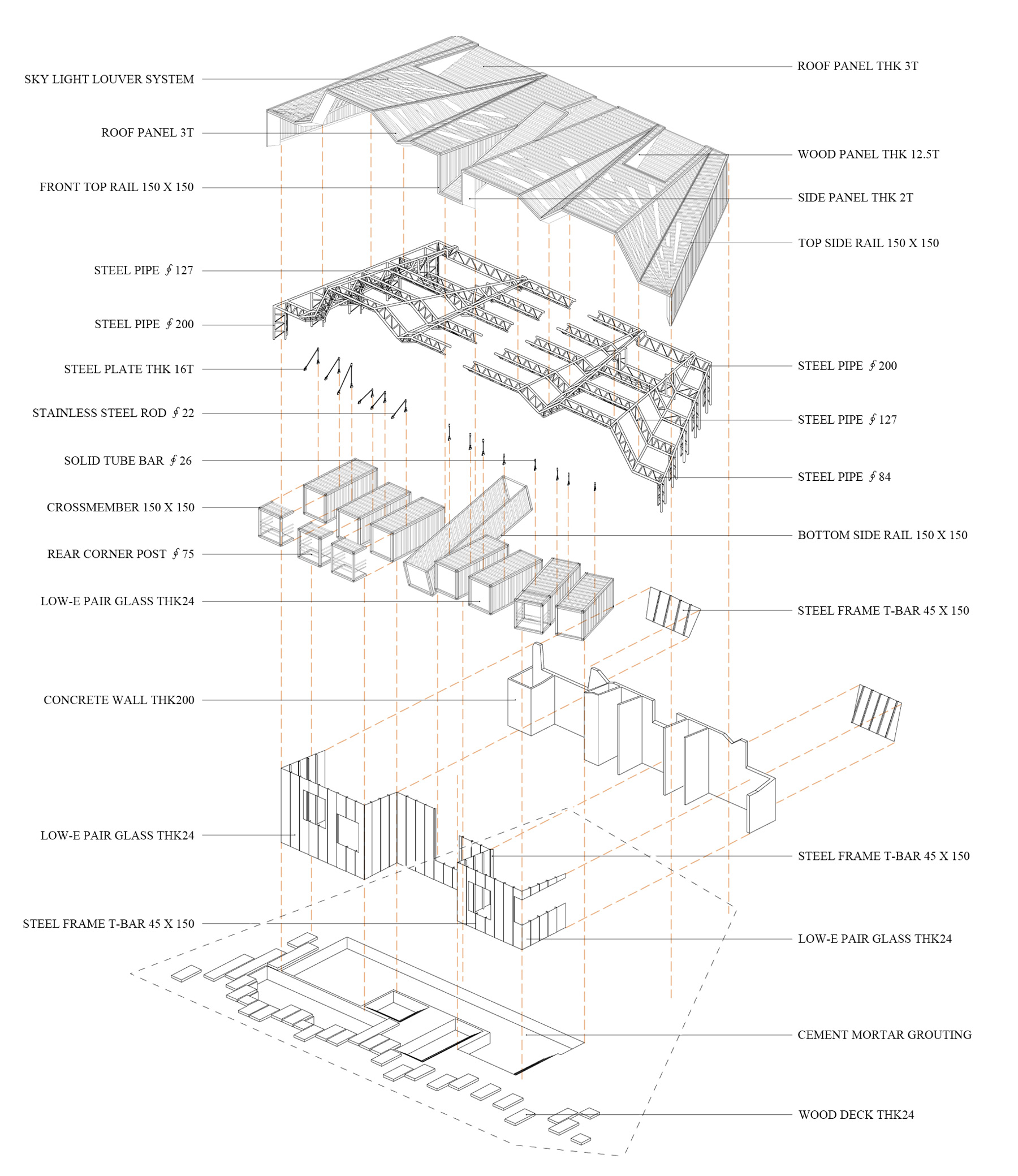 Project: [Sydney 08] Container Vacation House
Competition Organized by [AC-CA]
Designed by Eun Jin Koh, Jong Hyun Kim
Country: South Korea
Use-Site Area: 542.84 m2 (Site Area: 1,491.76 m2)
Building Area: 352.64 m2
GFA: 254.3 m2
Maximum Height: 12m
Landscape Area: 1,139.12 m2
Location: Sydney, Australia
Website: www.ac-ca.org