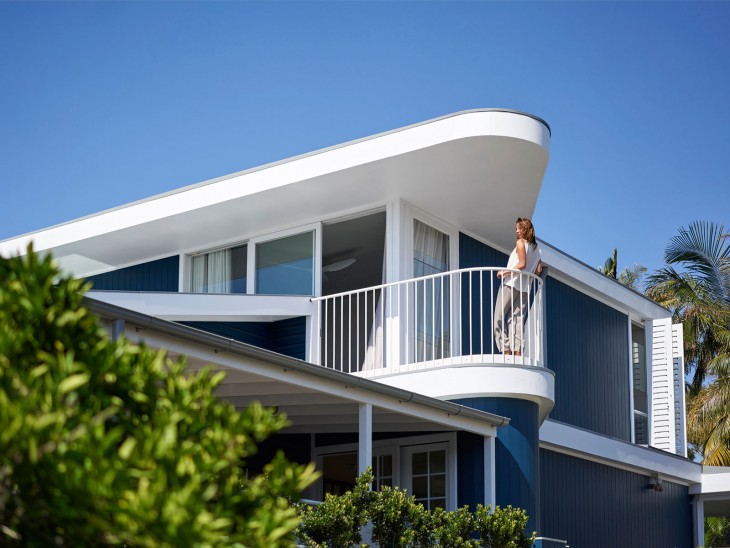 High above the ground this cottage by the beach is secure from any rise in sea level and is now the restful retreat of a cultured couple. Above the existing bungalow a new first floor was added with their study and bedroom, and a captain's deck aimed at the beach breakers view. The first floor additions are discrete and set back to maintain the street cottage character. The existing front veranda now extends with a wider side covered terrace, linked to the central kitchen and dining room. Behind the white picket fence on the front street, a circular stair leads to a relaxed timber veranda , ultramarine weatherboards and the original white timber windows make for a breezy, summery house. Bleached interiors reverberate with classical violin practices and hold a myriad of books encased in every wall stud and recess. The sea breeze naturally cools the easily opened rooms. At the back of the house, facing into a small tropical garden dense with palms and ferns, there is a garden room with a massive sliding shutter that can be secured and protects the fully furnished room when no one is at home. The stair takes position centre stage in the house, supported by a solid stud wall filled with bookshelves and bathed in light. The additions are weaved through the old home with playfulness and sympathy towards the old timberwork and the relaxed atmosphere of the stilted beach bungalow.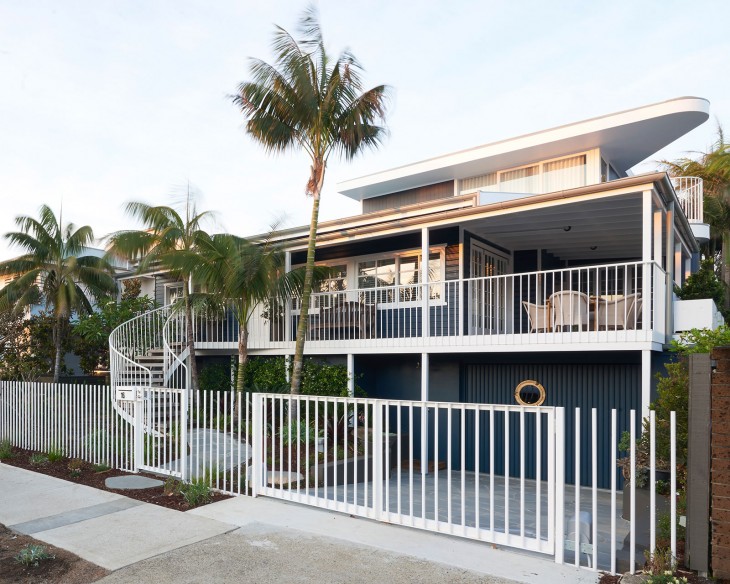 Sitting on top of stilts, this beach house cottage blends the old and the new seamlessley.   Contrasting ultramarine weatherboards, picket fence and balustrades, in painted stainless steel (due to the proximity to the ocean), wrap the exterior, respectfully addressing the street.      Beneath the stilts that elevate the the building above the ground, a brass porthole window is installed in the garage door, an ode to the ships sailing the ocean nearby.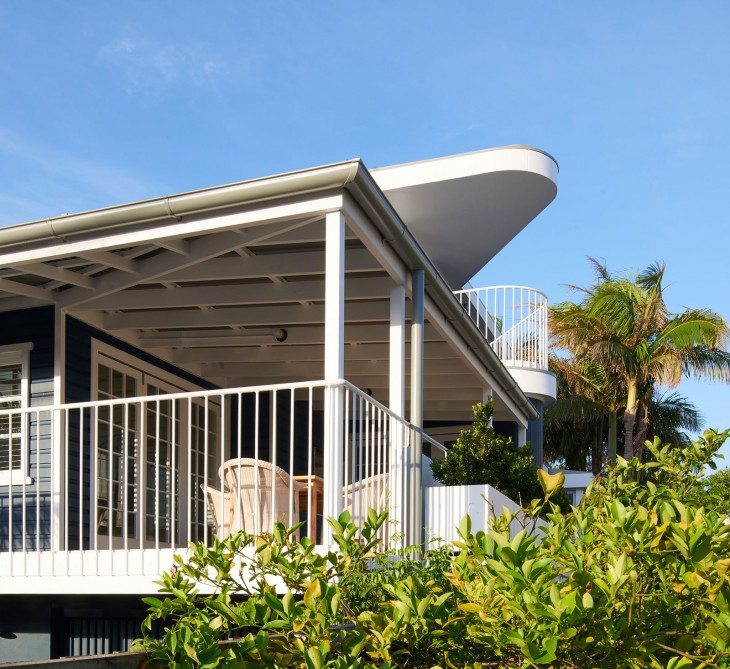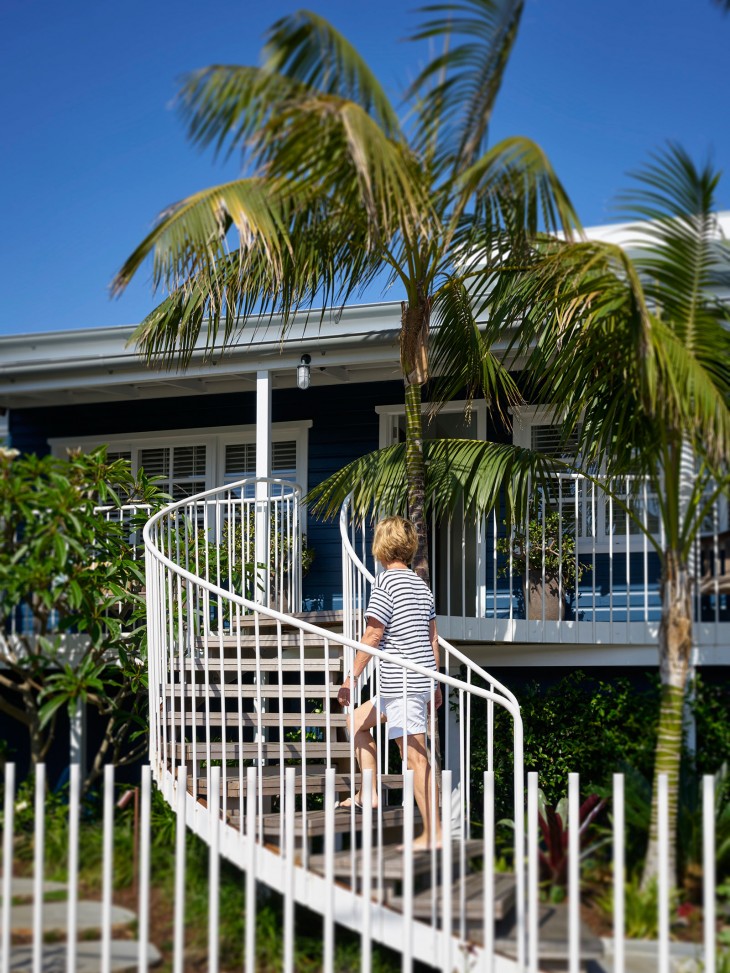 The elliptical steel entry steps spiral through the palms, light stained timber decking line the stair treads and the balustrade reflects the front white picket fence.   A large solar panel array is hidden on top of the low pitched roof.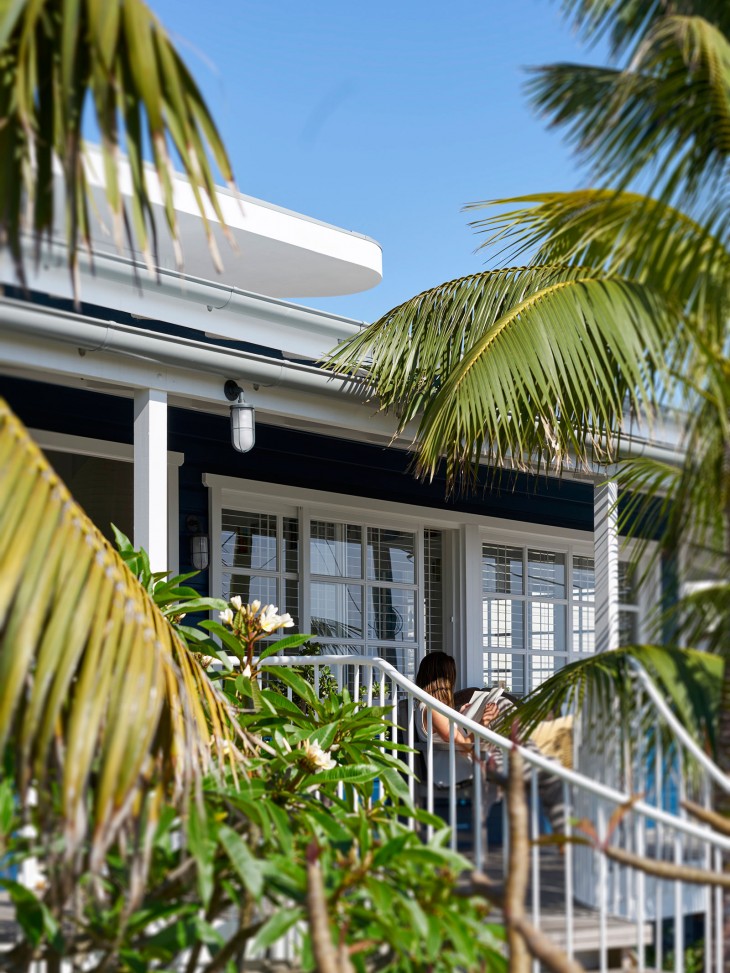 Landscaping by Chris Hunt of Landskill Pty Ltd and the balustrade enclose an elevated verandah retreat, a place for the owners to relax while occasionally scanning the ocean for migrating whales.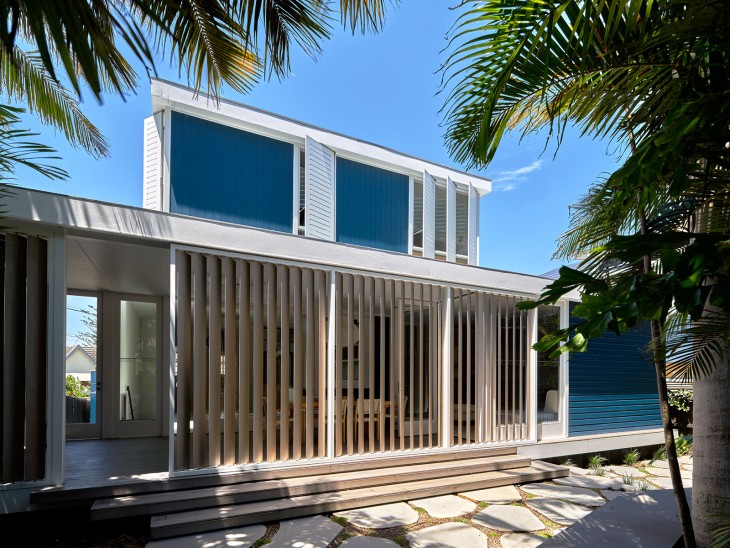 This house changes as the massive timber and aluminium louvres and shutters by JWI are adjsuted and slid to open the building to light and natural cross ventilation, dramatically changing the spaces and keeping the building cool and air-conditioning free. CNC routed shutters to the bedroom level control light, ventilation and privacy of the occupants.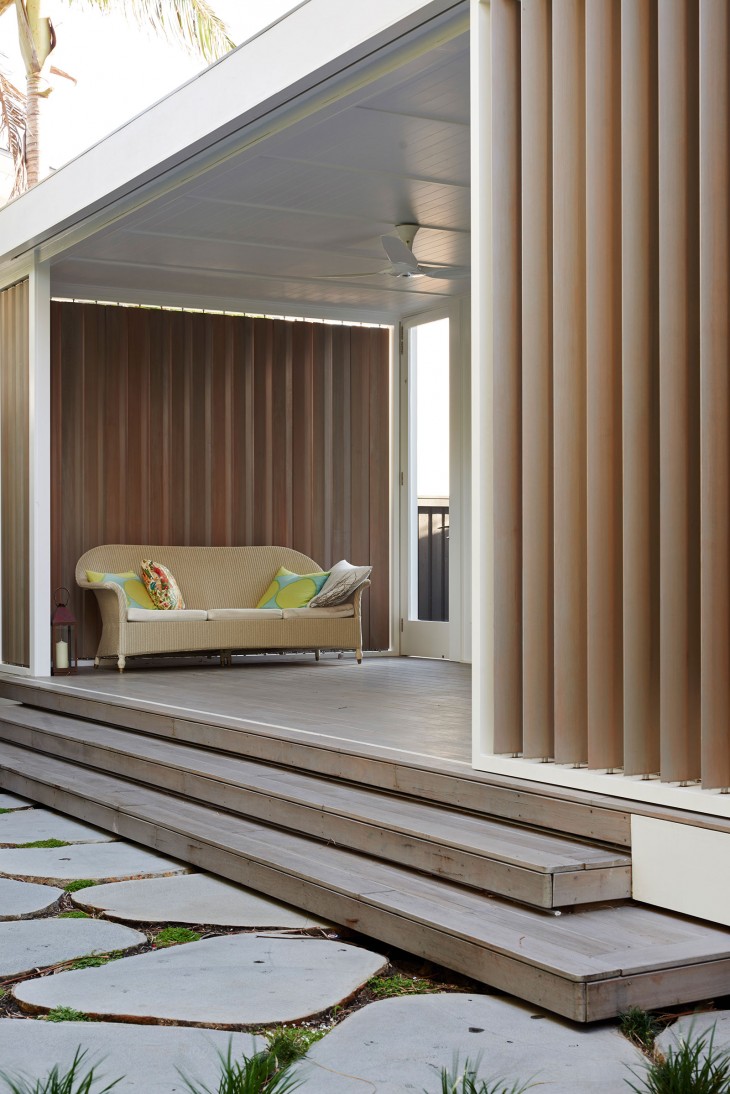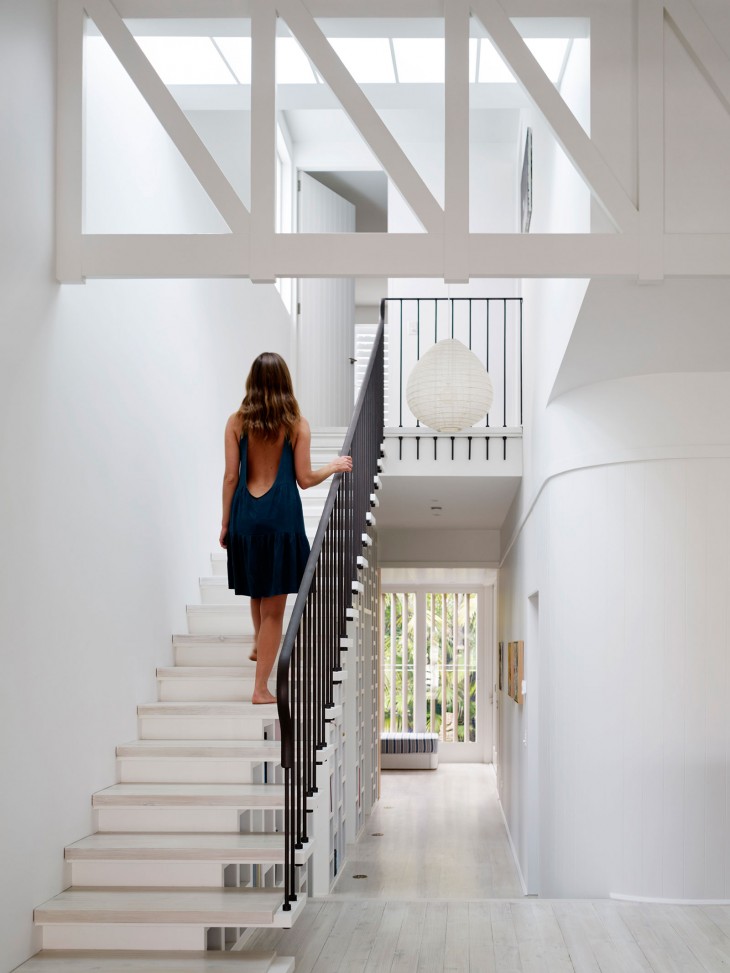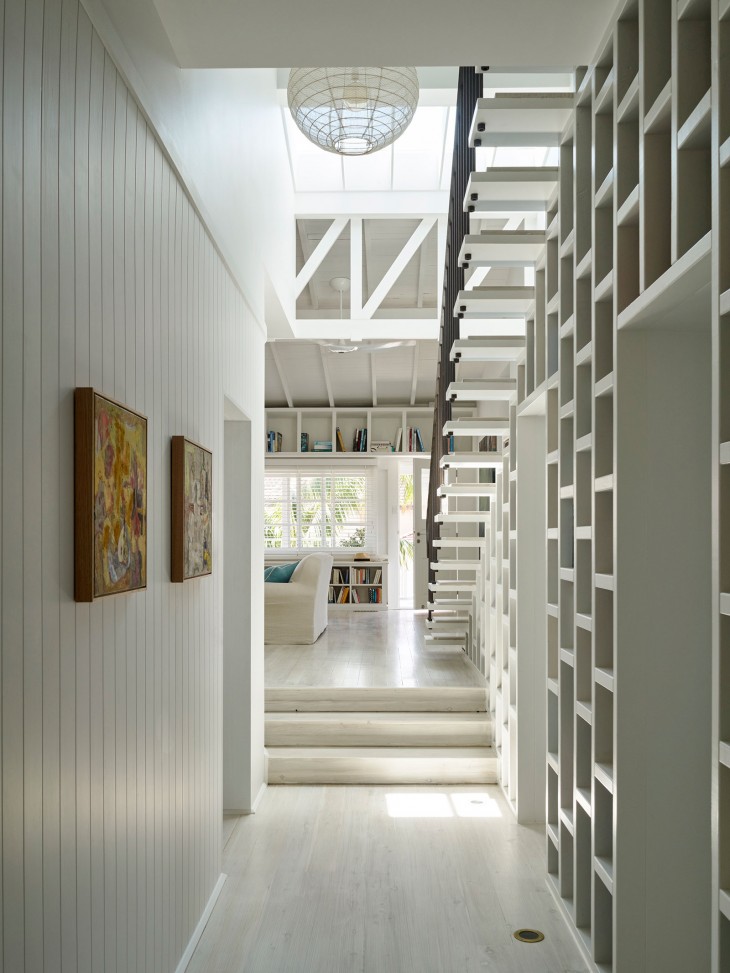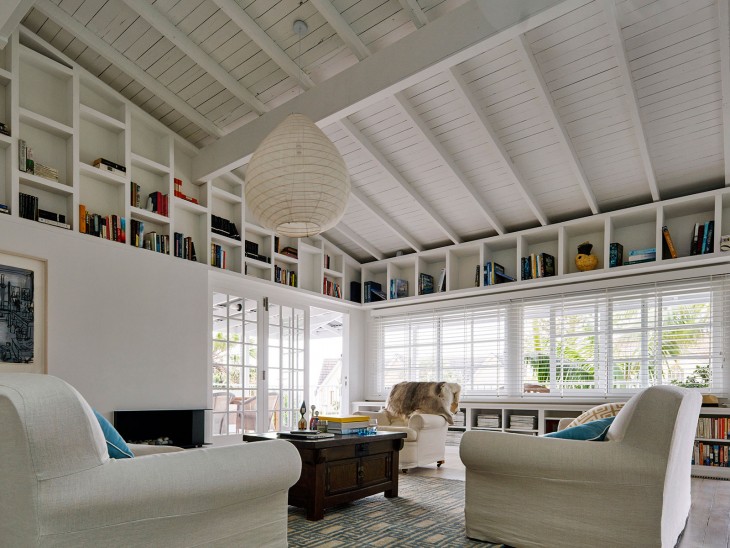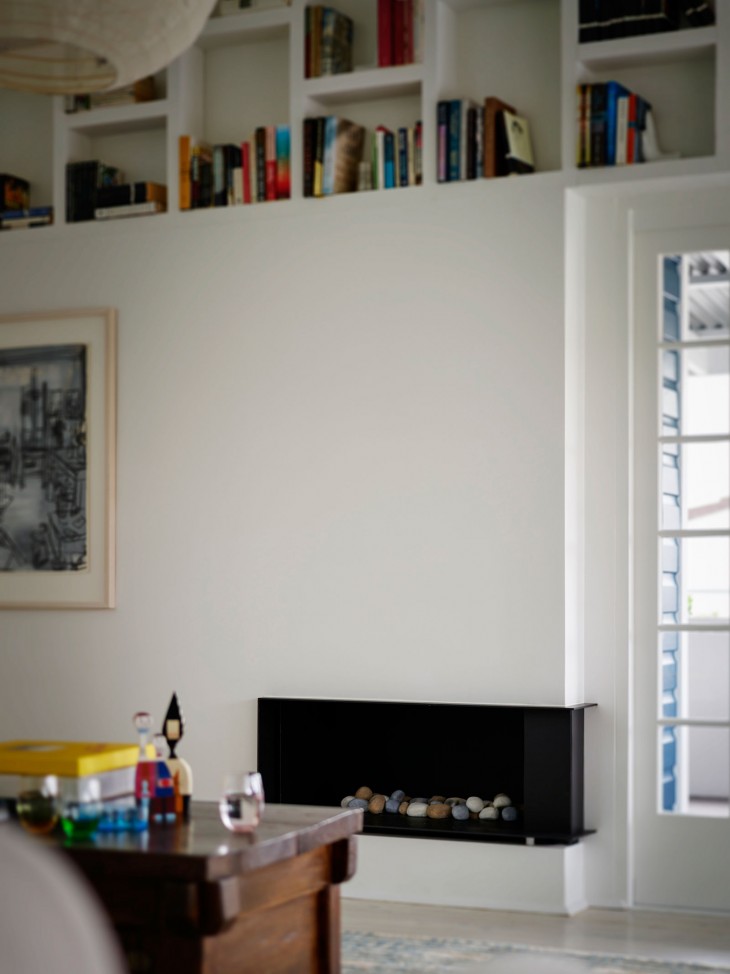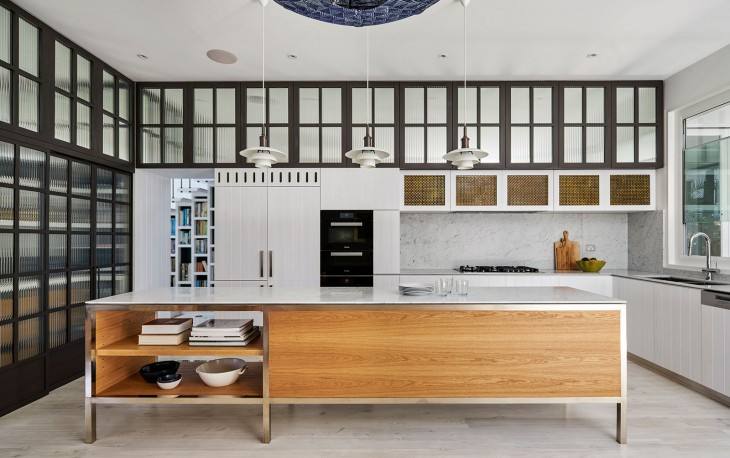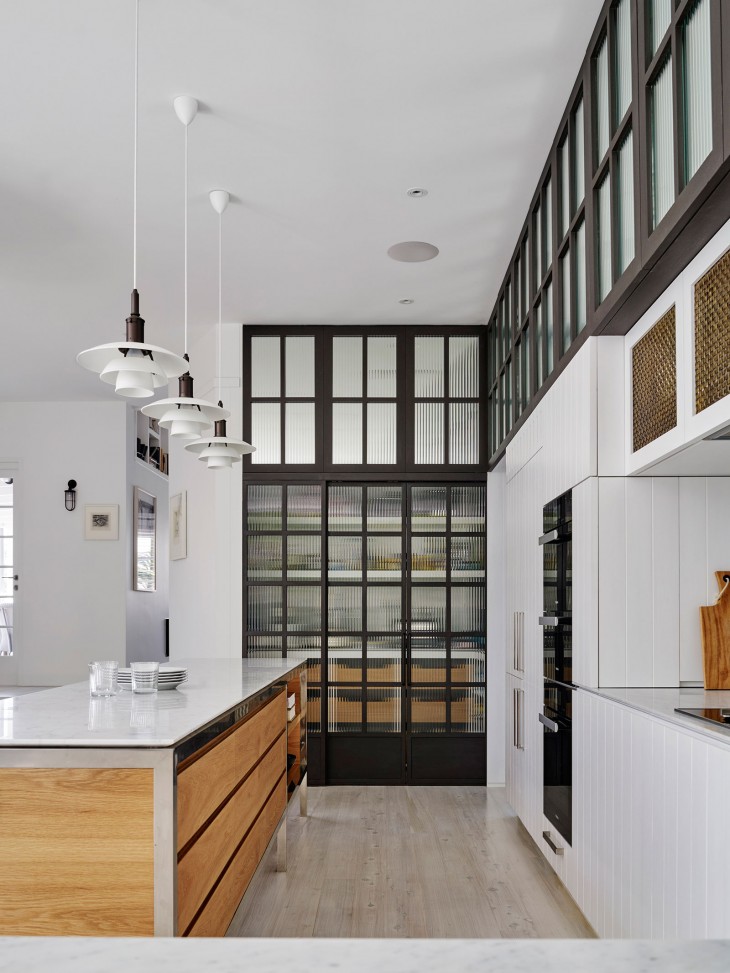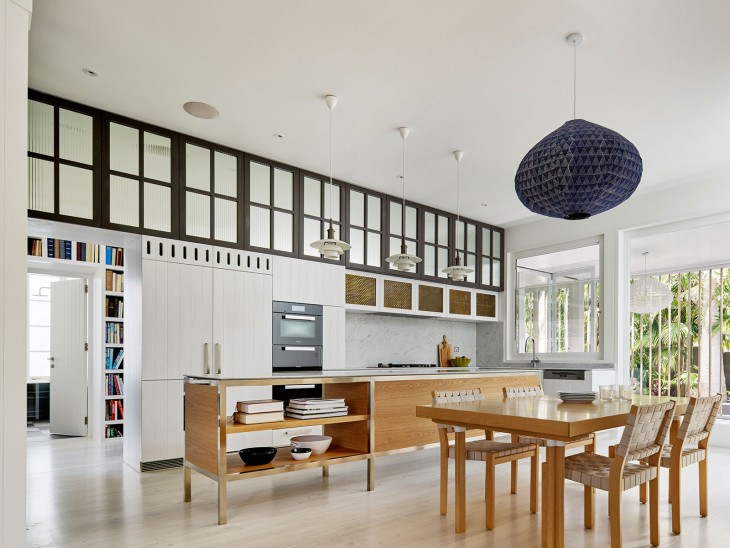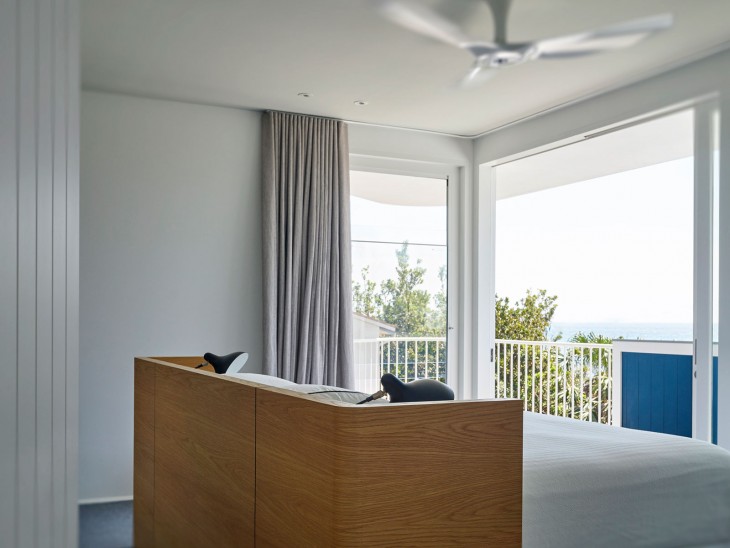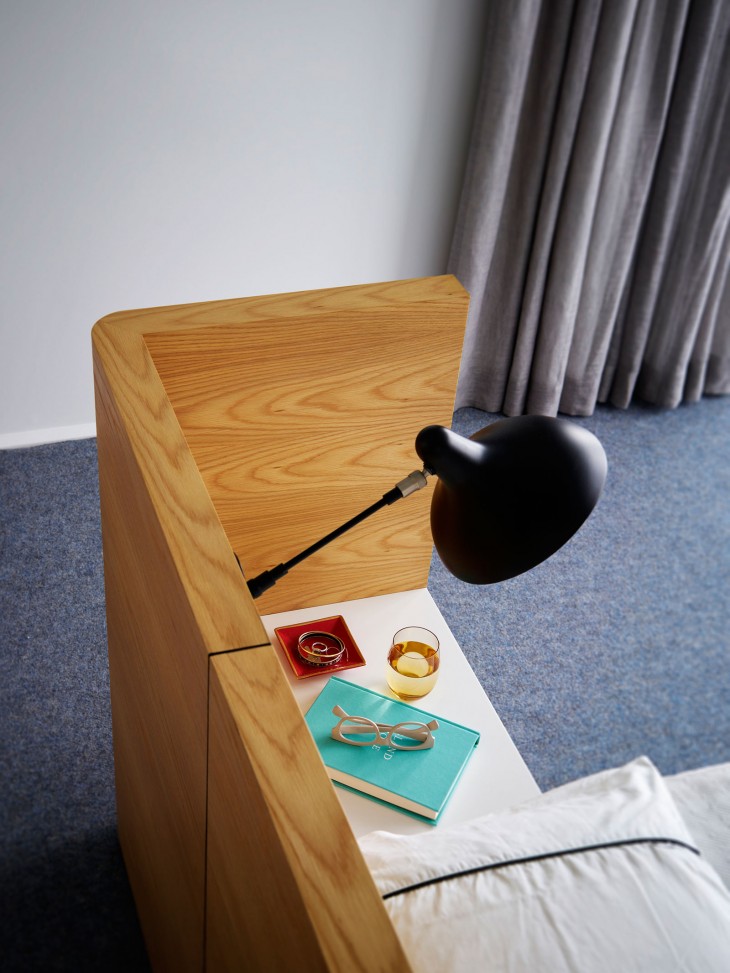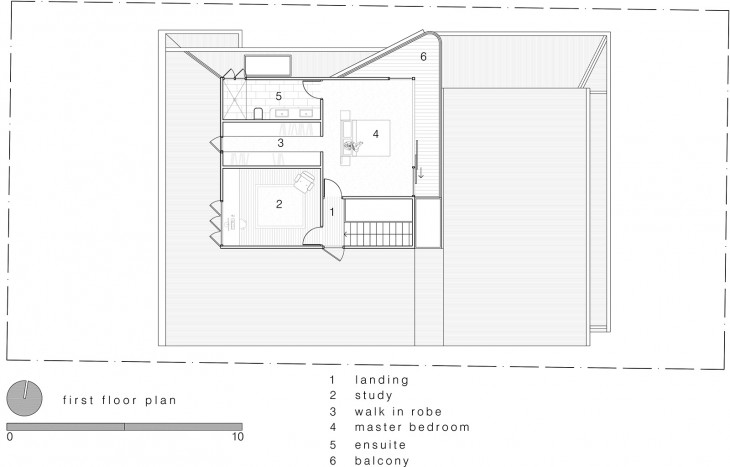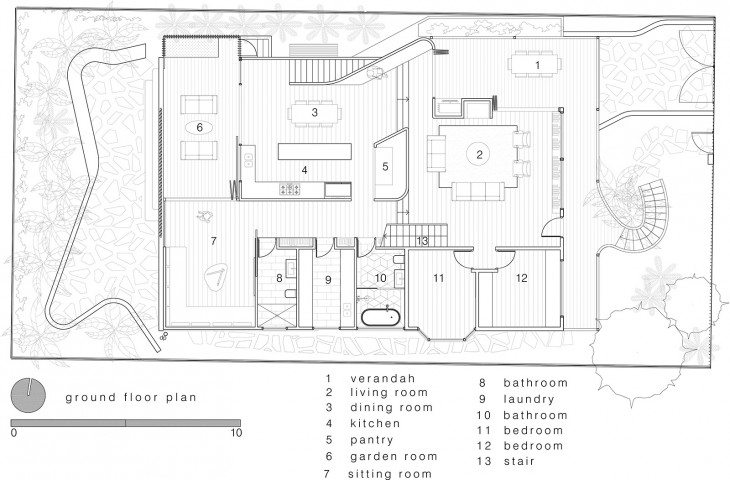 Location: Collaroy, NSW
Design Architect: Luigi Rosselli, Edward Birch
Project Architect: Edward Birch, Irene Brugueras (Joinery)
Interior Designer: Luigi Rosselli, Edward Birch
Builder: Stonewood Construction Pty Ltd
Structural Consultant: Rooney & Bye (Australia) Pty Ltd
Joiner: Sydney Joinery
Landscaper: Chris Hunt of Landskill Pty Ltd
Photography: Justin Alexander, Edward Birch
Photo Credits:Edward Birch, Justin Alexander, Luigi Rosselli