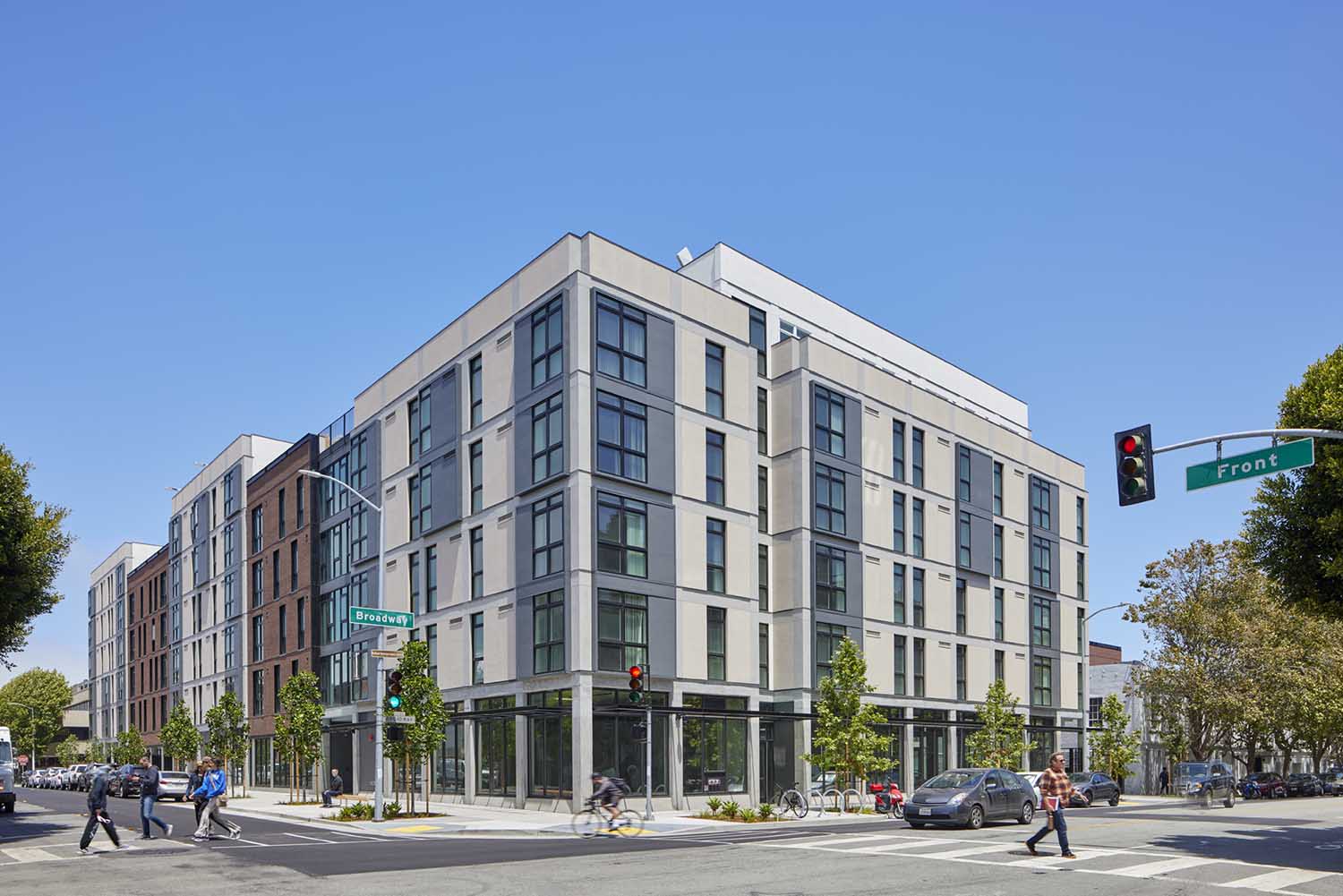 Leddy Maytum Stacy Architects have completed a brand-new, multifaceted housing complex in the heart of San Francisco. The certified GreenPoint Rated Platinum project, which is located on the site of the former Embarcadero Freeway, offers a diverse range of affordable housing to guard against eviction some of San Francisco's most vulnerable residents. A complex of two buildings totaling 146,000 square feet is called Broadway Cove. 53 senior apartments with studio and one-bedroom layouts are available at 735 Davis Street, and 850 Front Street offers 125 reasonably priced family units with studio, one, and three bedrooms. Communities, businesses, a YMCA childcare facility, live-work apartments, and a public mid-block passage are all provided on the ground floor for the benefit of the larger area.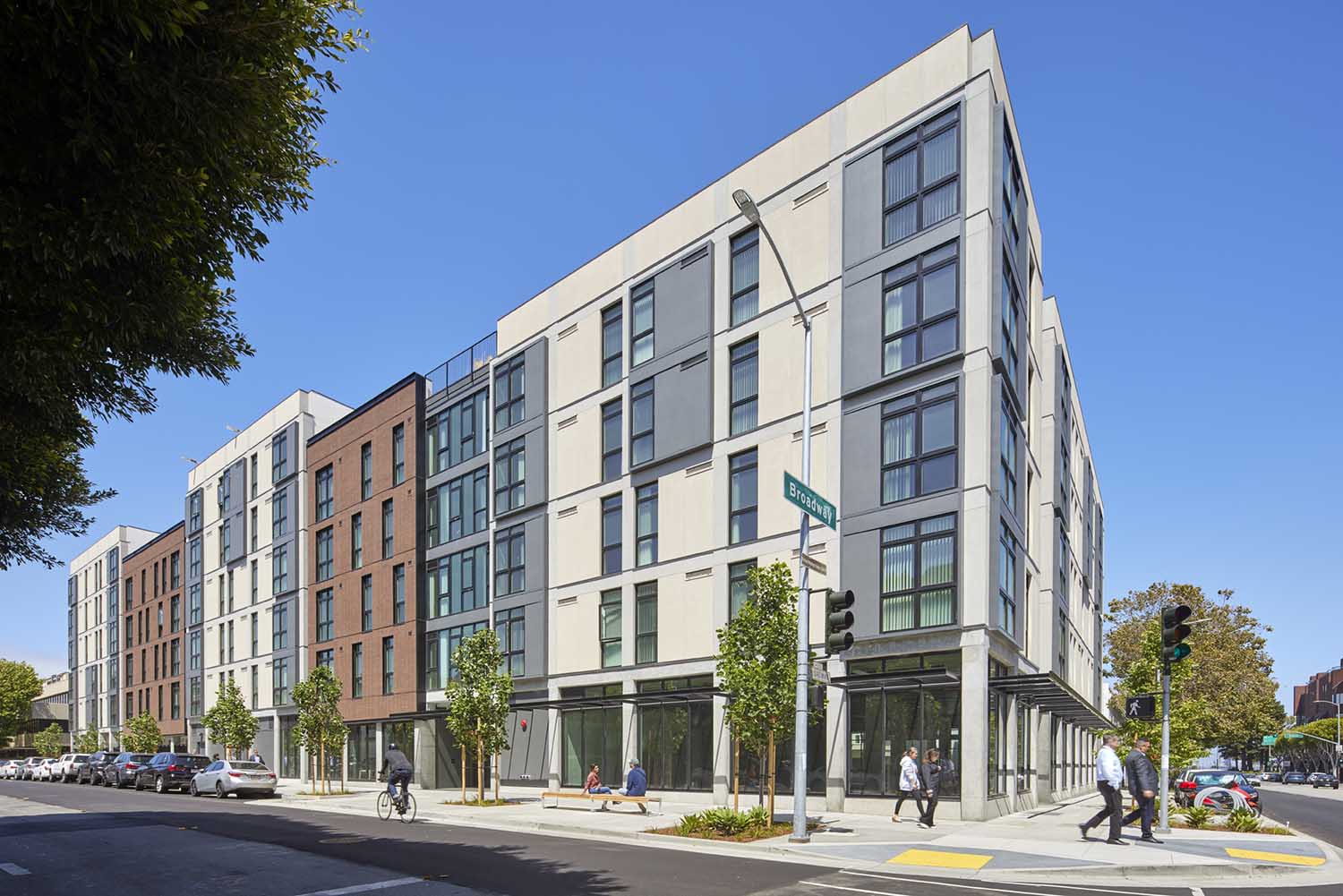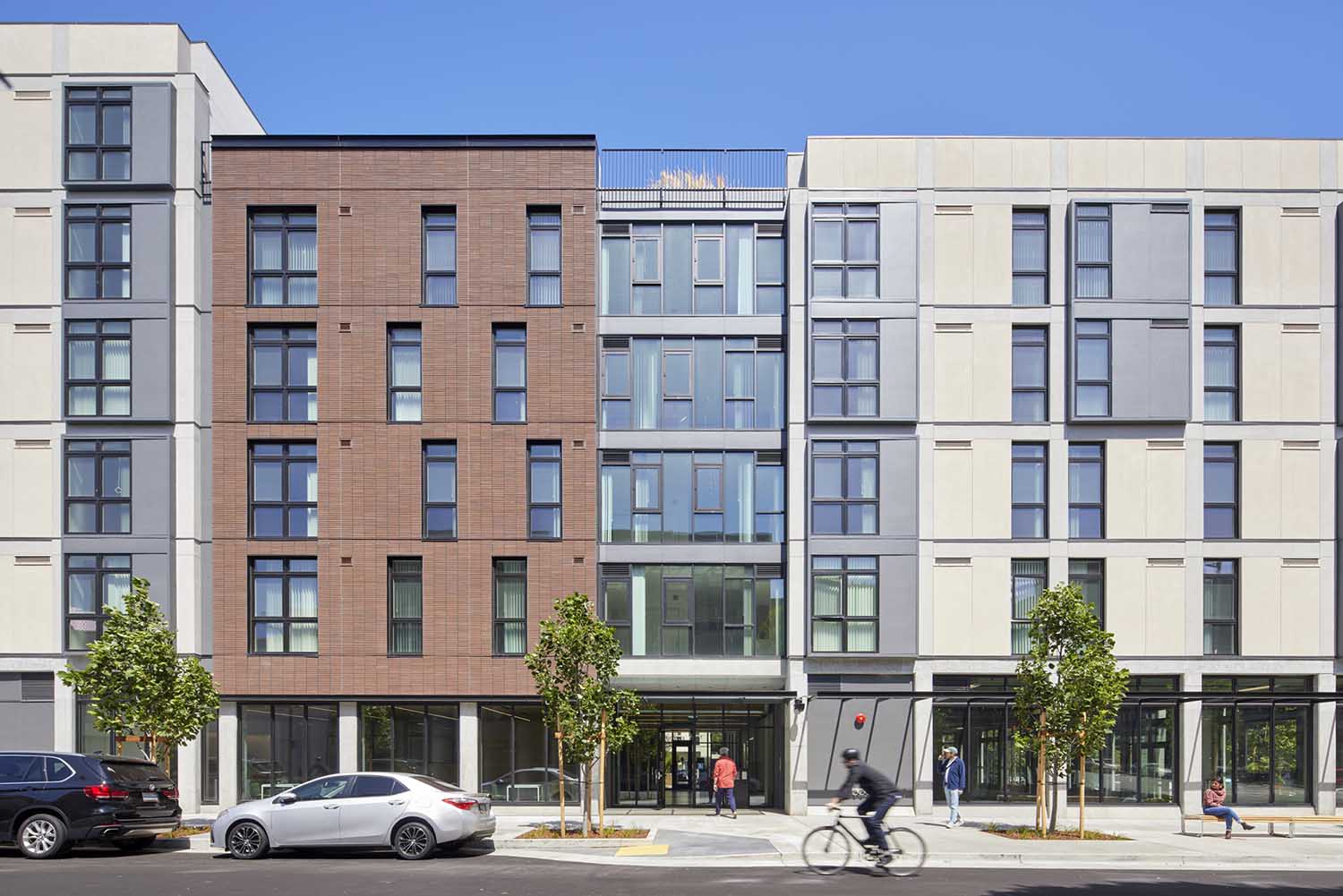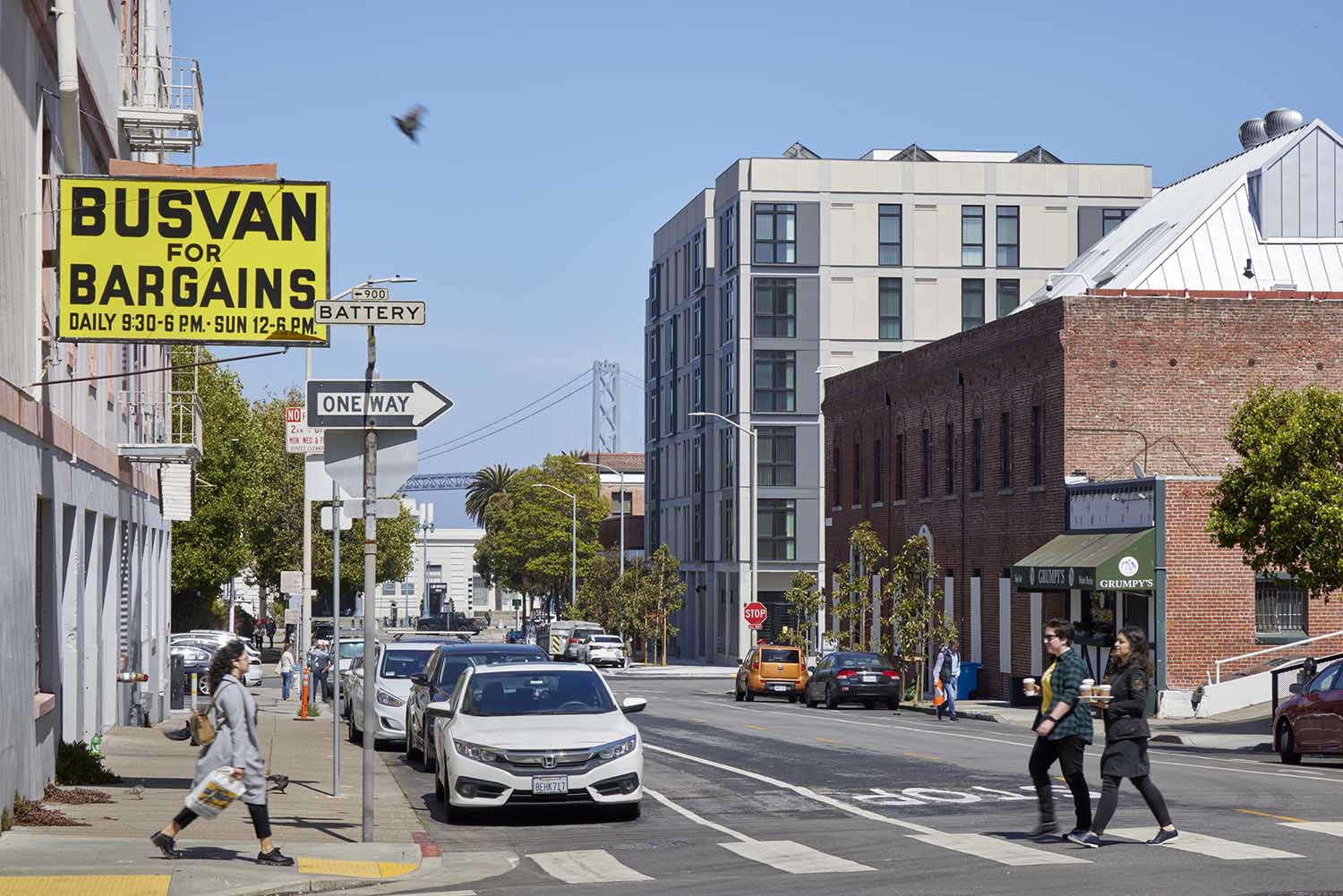 A sequence of courtyards and a midblock passage that service the complex and the neighborhood are used to maximize the facade perimeter of the buildings, which were constructed using cues from the district's historic fabric. All of the units have access to natural light and vistas thanks to the design. Outwardly, the buildings reference the neighborhood's historic built fabric: "frame and infill" buildings from the early 20th century are characterized by larger concrete warehouses with larger windows and stature. Red brick warehouses built in the 19th and early 20th centuries have smaller windows and stature. A YMCA childcare center, live-work apartments, and community gathering rooms are all located on the first floor.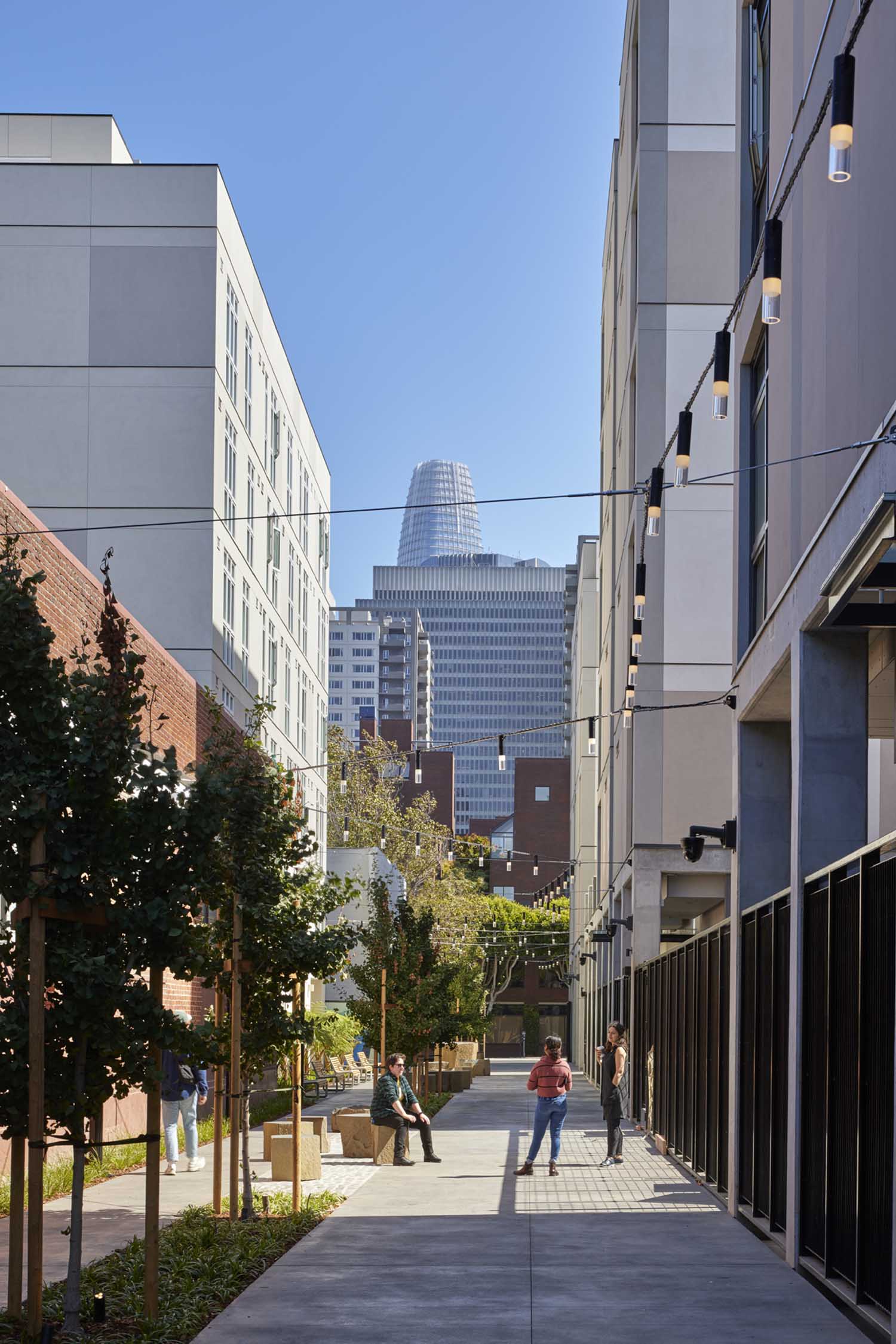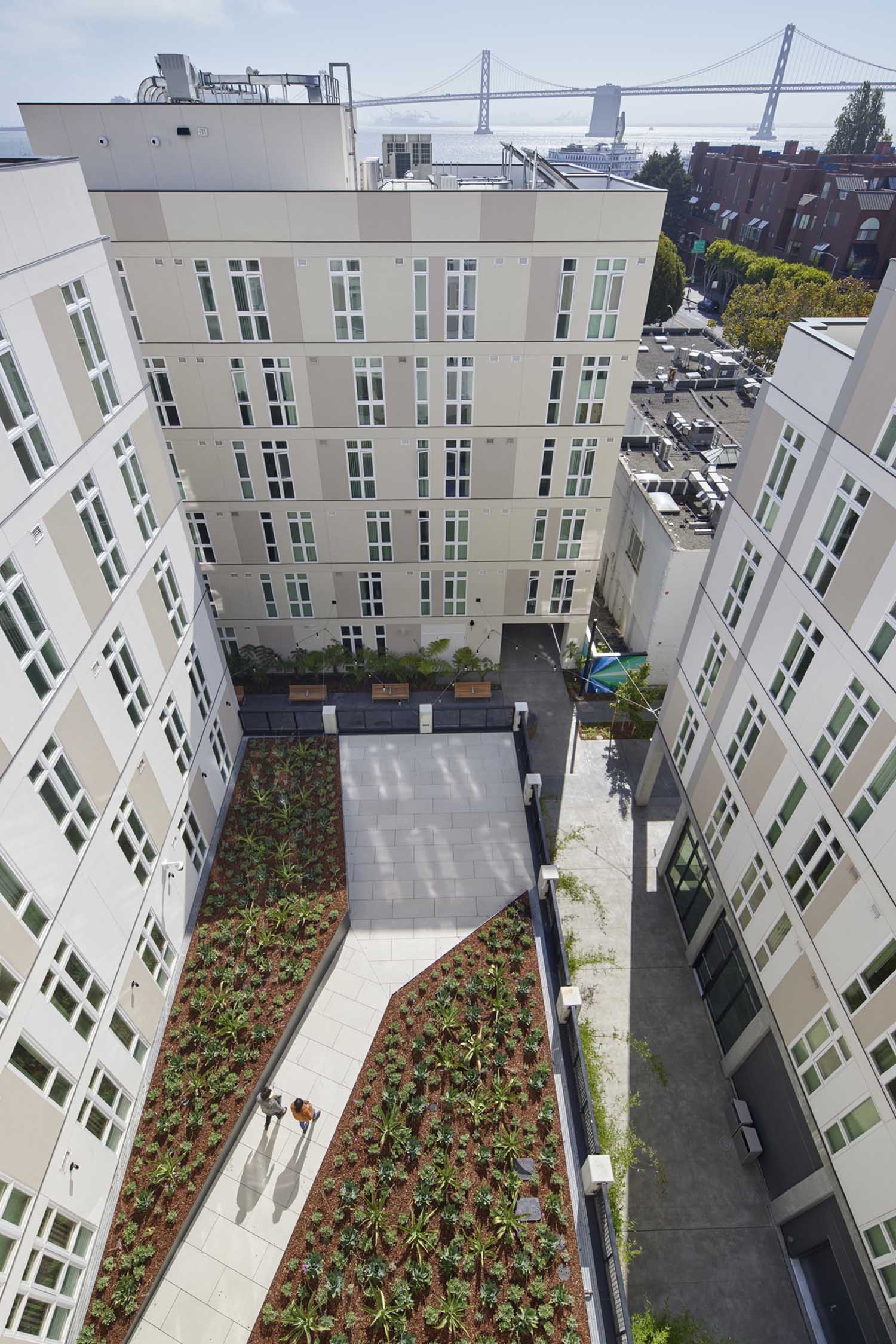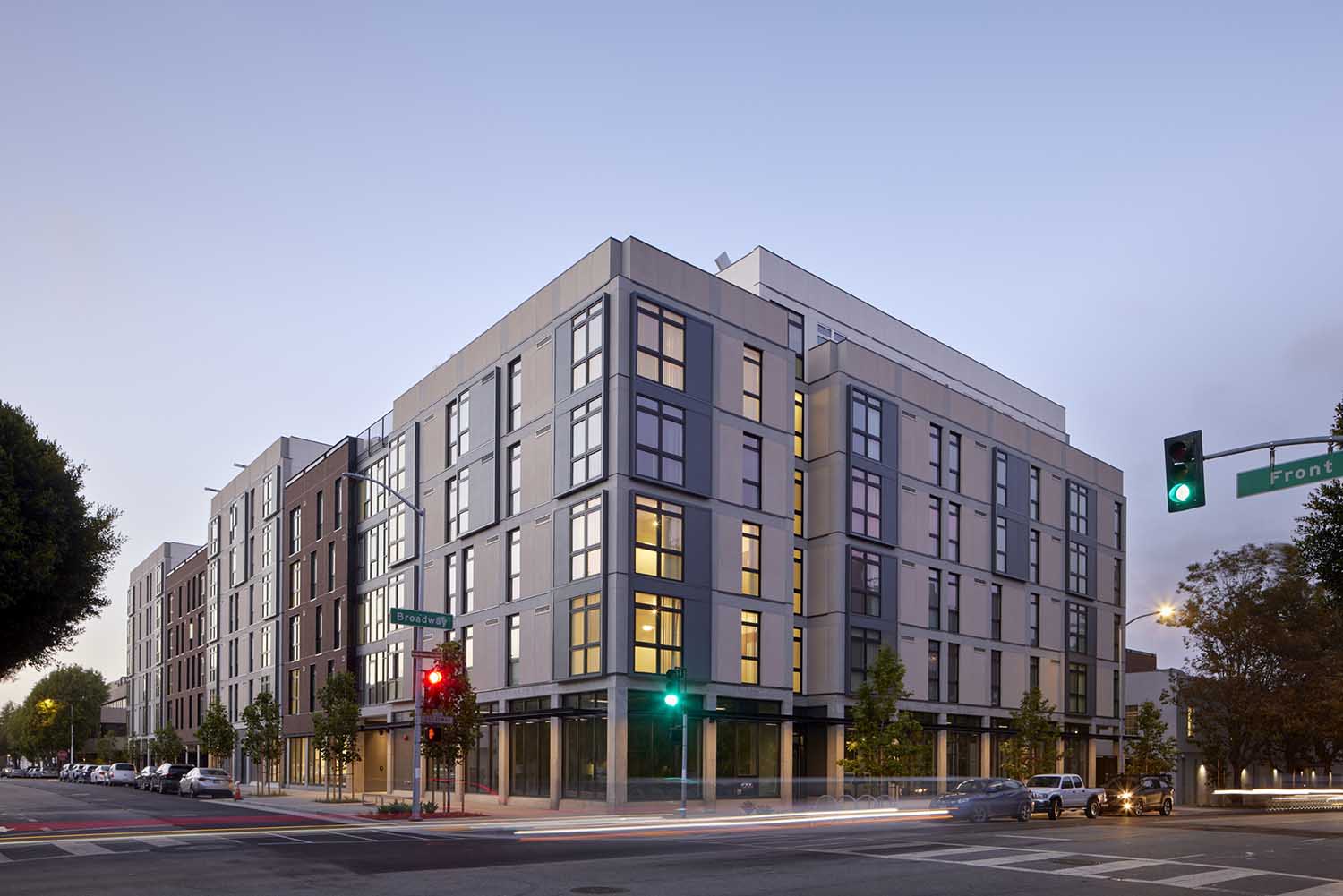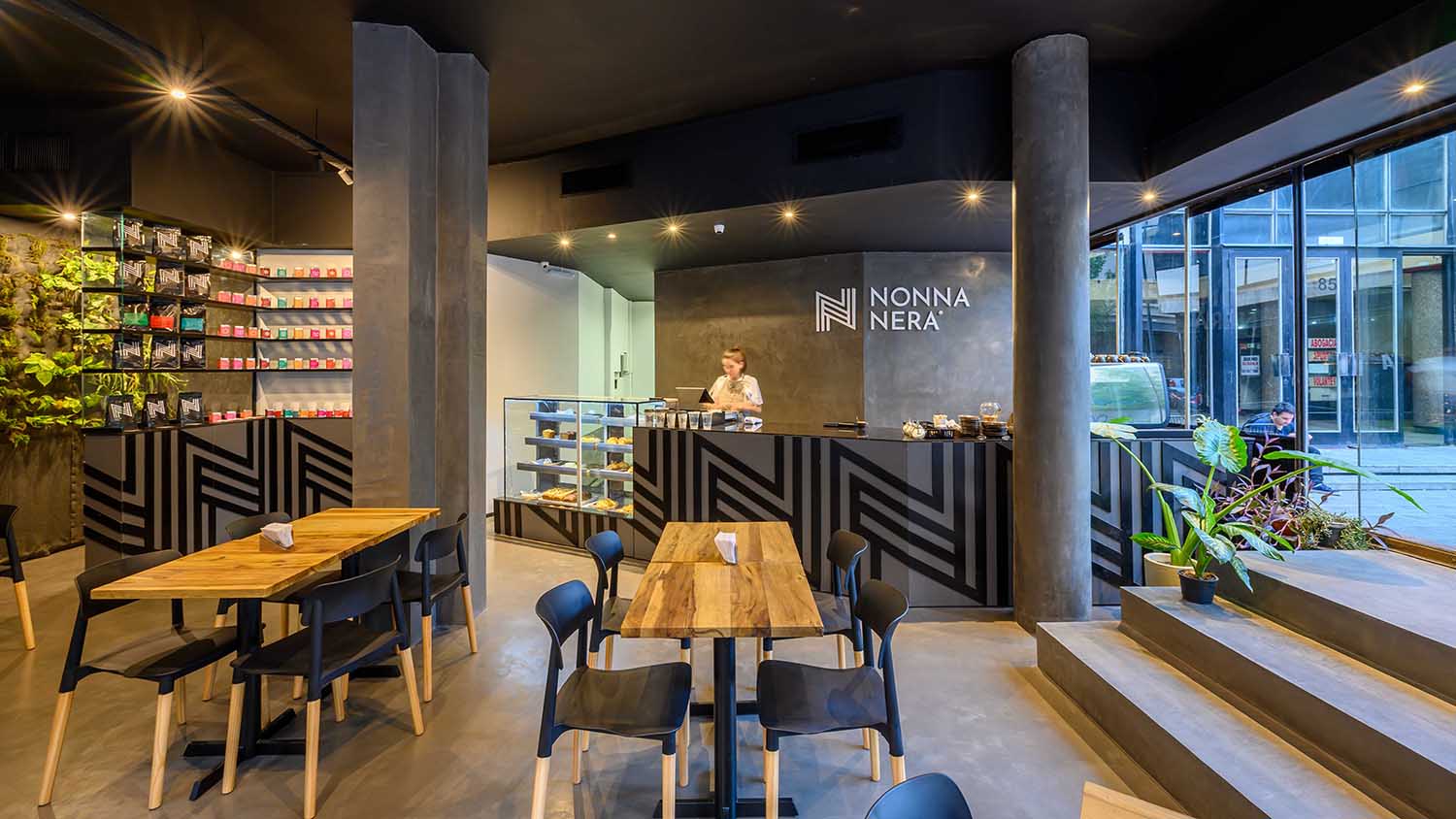 The project's stormwater management requirements were seen as an opportunity to offer a tiny point of respite and shelter to the local fauna in order to support the Bay Area's critically endangered natural habitat. A number of planting areas were set up on the upper rooftop of the building to create a modest but productive natural habitat. The stunning and critically endangered Mission blue butterfly, which depends only on three lupine species, served as the inspiration for the gardens. Native plants like eriogonum fasciculatum, mimulus aurantiacus, and salvia clevelandii were added, along with other plantings to offer year-round soil coverage, using lupine albifrons as the foundation for the planting pattern. It is hoped that this habitat will support a host of native species of birds, hummingbirds, bees, and at least eighteen species of native moths and butterflies.
LMSA Design Team
William Leddy
Aaron Thornton
Mario Russo
Ian Ashcraft-Williams
Cecily Ng
Jen Winnett
John J Son
Howard Russell
Jackie Liu
Project Team
Architect: Leddy Maytum Stacy Architects – www.lmsarch.com
General Contractor: Cahill Contractors
Co-Developers: BRIDGE Housing Corporation and The John Stewart Company
Photography
Bruce Damonte