Whether you are updating your existing home or building one of your dreams, the materials you use can make a huge difference. Inside and out, you should consider using modern materials, which are usually more eco-friendly and durable than their traditional counterparts. One great product to consider using on the exterior of your home are insulated concrete blocks, which can help you to create a subtle yet bold and modern looking home.
What Are Insulated Concrete Blocks?
Insulated concrete blocks are a newer form of building block made of a lightweight composite material meant for use in building exterior portions of structures. Due to the way they are made, these blocks are stronger than traditional cement blocks, meaning they offer a higher level of performance. They are also easier to install, so construction can move at a faster rate. Best of all, insulated building blocks do not sacrifice any of the energy efficiency—in fact, they are more energy efficient!
Read more after the jump: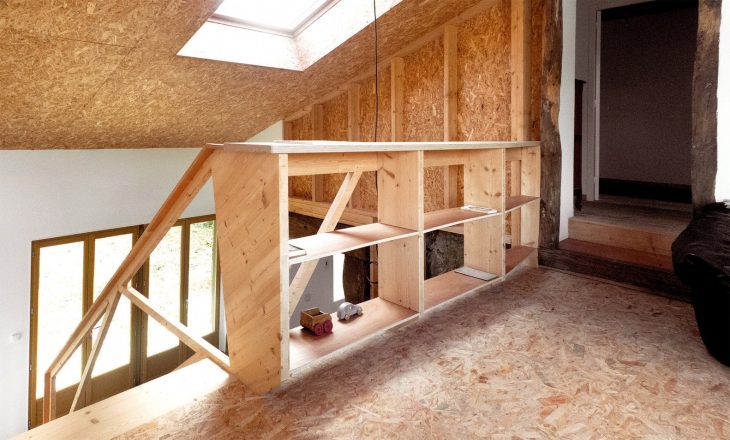 How it Compares to Other Options
While initial installation can make insulated concretes more expensive, in the long run, it is actually a more cost-effective option. Besides that, they are much easier to work with and can easily be used to make your home look as modern or traditional as you may please. But, the benefits of insulated concrete speak for themselves as they are stronger, safer, and more energy-efficient than traditional concrete blocks or wooden-frame structures.
Benefits of Insulated Concrete Blocks
When it comes to building an ICF home using insulated concrete blocks, there are a lot of fantastic benefits to consider, making them a perfect building material to consider using for your own home. For one, they are much stronger than other types of construction blocks since they are made using a special blend of reinforced concrete. Being stronger means your home will be better able to withstand harsh weather conditions with minimal damage. But, keeping your home safe from storms is not the only protection offered by these blocks. They are also rated for fire protection, which, while not fool-proof protection, it provides an extra couple of hours before the fire begins really spreading.
Insulated concrete blocks are also more energy efficient since the way they are made offers more continuous insulation for the home. This means you will end up spending less on heating and cooling, saving you a lot of money over time. Better insulation also helps create a stronger sound barrier between the inside of your home and the outside. That means you won't hear your neighbor as if they were always right by your ear!
If you do not want to look at the face of the blocks themselves, then you are in luck. It is incredibly easy to install siding over top, with very little extra work needing to be done. This makes them a very customizable option in terms of building material because they can also be used to create unique, stand-out design features like columns and arches that will really give your home a unique look that is sure to stand out from the rest.
When it comes to the actual, physical structure that makes up your home's base, you want to be sure you are using the best materials you can from start to finish. Insulated concrete blocks offer durability and efficiency that far surpasses the competition, making them the perfect option when it comes to the exterior of your home. So, as you plan on building a new home or renovating an old one, be sure to keep insulated concrete blocks in mind. You will not be disappointed by the level of their performance!
Images by Amélie Labourdette – Doppelgänger by KARST architecture