ESQUISSOS – Arquitectura e Consultoria designed this inspiring private residence located in Cascais, Portugal, in 2019. Take a look at the complete story after the jump.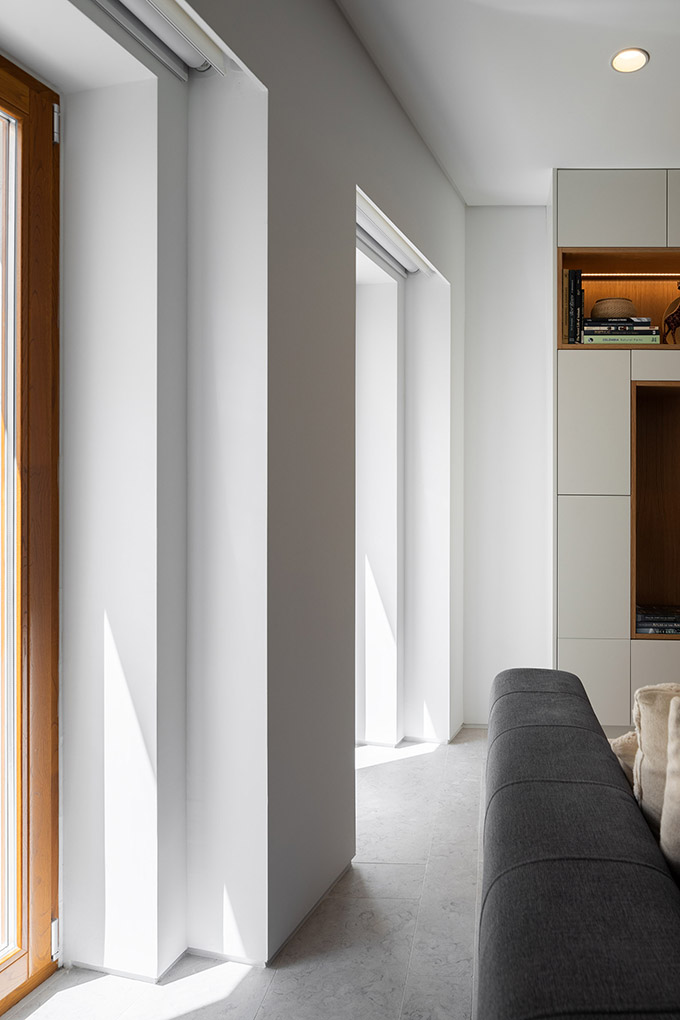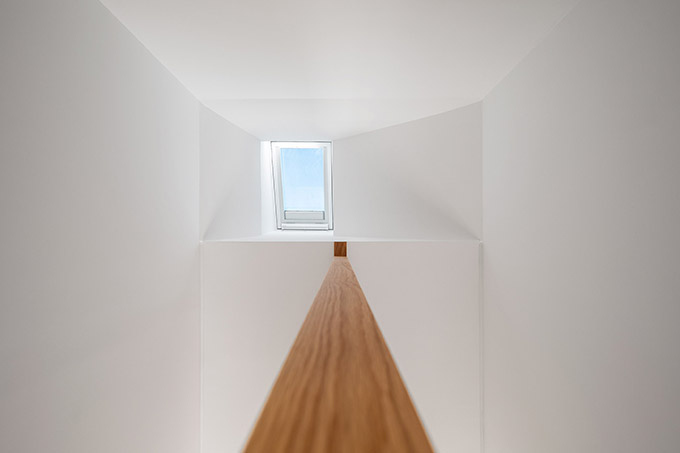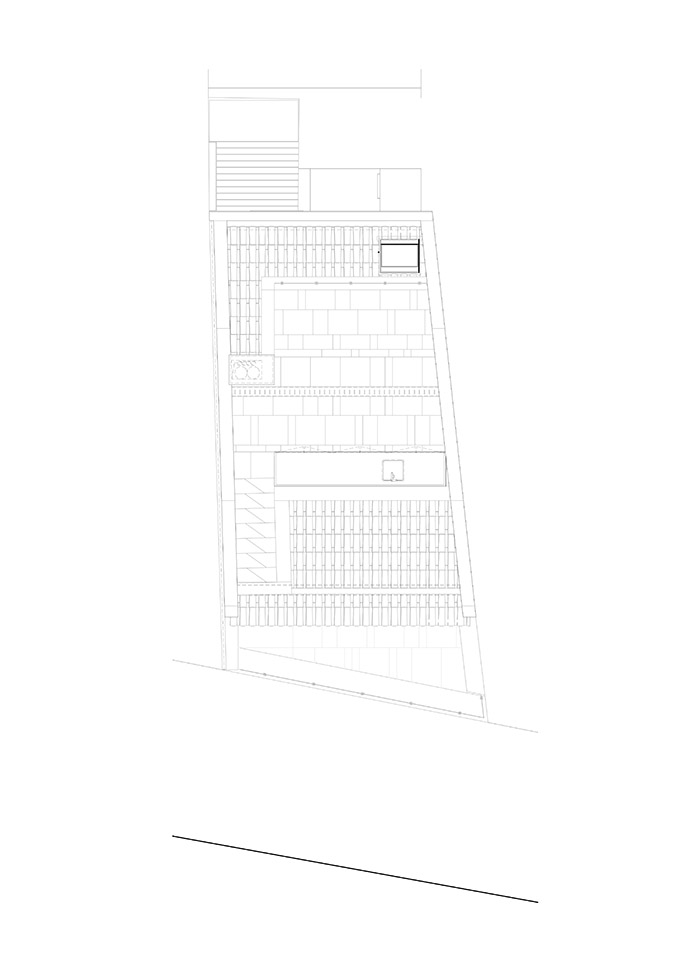 From the architects: One of the biggest challenges of this project was the small dimensions of the place and the already consolidated surroundings. There so, the relations between scale and proportion were since the beginning a main concern. Using a clean language with contemporary details that result from a reinterpretation of language and traditional materials from the village of Cascais, the building is integrated with the others on the street's elevation. Therefore, it preserves the local identity and the
original lines, respecting the memory of the place.
The building works in four different levels; three of them are connected by a stair that stands as a sculpture, being a part of the architectural path. This stair starts as a part of the furniture and, as it goes up, it starts to dematerialize, allowing a more permeable relationship between levels in order to have a better use of space and light. The areas are ample, especially on the 1st floor – at street level – where it works as an open-space, leading to the feeling of spacious and benefiting in terms of useful areas. The bedrooms and bathrooms are in the intermediate floors. The third level has arecessed balcony, which gives access to the last level, where we find a terrace, the result of the subtraction of matter.
Project Name: GD House
Office: ESQUISSOS – Arquitectura e Consultoria – www.esquissos.net
Responsible architect: Arqº. Marco Ligeiro
–
Construction site: Cascais, Portugal
Year of completion: 2019
Total built area (m2): 131,00 M2
Client: Private
Program: Renovation of Single Family Home
–
Lead Architect: Arch. Marco Ligeiro
Photographer: Ivo Tavares Studio – www.ivotavares.net
Additional Credits
Responsible Architects: Marco Ligeiro
Project Team: André Caetano, Gabriela Garcia, Luís Pereira
Customers: —
Engineering: André Pardal, João Jorge
Landscaping: –
Consultants: –
Collaborators: —
Builders: Construções Gouveia & Lourenço
Manufacturers: Fenesteves, Motherstudio, Carpintaria Casanova, Bruma, Sanindusa