Whenever we talk about home-improvement, we almost always focus on modifications that add value. This makes perfect sense, especially when you consider that the primary aim of home-improvement is often to optimise resale value prior to a sale. While there are plenty of modifications that offer an impressive ROI and add value to your home, there are also others that can enhance the visual appeal and overall aesthetic of the property. House above photo by Naf Arthitect & Design
In the quest to sell house fast, it is crucial that you create a visually appealing interior that engages potential buyers. Here are some practical steps that you can take to achieve this: –
Pay attention to the Power of Curb Appeal
When you first look to improve the visual appeal of your property, it is important to start with the front exterior. This will enhance the curb appeal of your home, creating an engaging and inviting space that welcomes buyers beyond the threshold. Simply by removing all debris, planting some seasonal flowers and repainting your external door, you can drastically improve the exterior aesthetic and instantly win the hearts of buyers before they enter your home.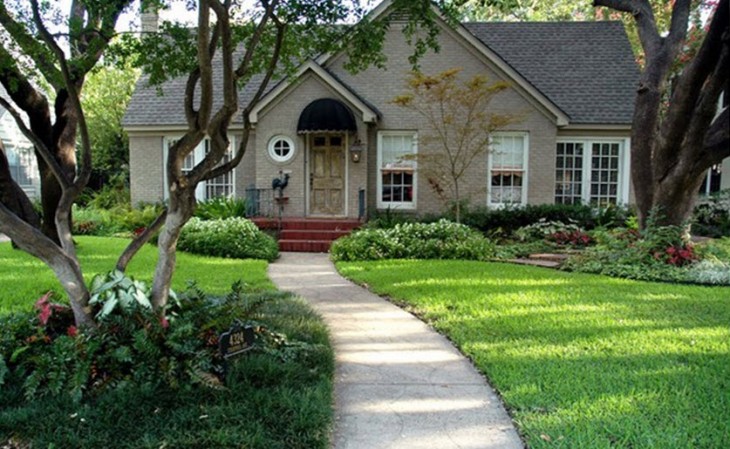 Take care of all Minor Repairs
This may sound obvious, but it is often the small and seemingly insignificant details that sink potential property deals. This is especially true in an increasingly competitive marketplace, where buyers are forced to choose between multiple properties and make decisions based on relatively minor factors. With this in mind, be sure to replace all lightbulbs, fix any broken or faulty appliances and ensure that all taps are fully functional. The same principle applies to aesthetic flaws or cracks, as filling these optimises the visual appeal of your interior.

Make the most of your Interior space
New-build homes are becoming increasingly compact and restricted in terms of space, meaning that it is crucial that you make the most of your floor and wall space when showcasing your property. This not only has practical value, but it also helps you to create the illusion of space and ensure that all interior rooms retain an open and luxurious feel. This can be achieved by adopting a minimalist design approach and clearing your home of all clutter, which will leave the optimal amount of space and make it easy for potential buyers to imagine themselves living in your home.