Rosewood London prides itself on being a historic home in the very heart of the city, and at just a stone's throw from the British Museum on High Holborn, they aren't lying. Home to London legends including John Milton, Charles Dickens, William Morris, and Gabriel Rossetti, and situated nearby to the home of the 'Bloomsbury Group' of the early 20th Century, the location is steeped in a strong English literary history.
The house itself began construction in 1912, at which point it was designed in "flamboyant Edwardian style," with final extensions completed around 50 years later. With a driveway built to expect a horse and carriage concurrently with the birth of the commercial motor-car, extravagance is surely to be expected as a feature of the building itself. Formerly a large clerical office, the conversion to a swanky London hotel has taken a fair bit of adjustment, although Rosewood state they retained original features – including the grand staircase, according to advice from English Heritage.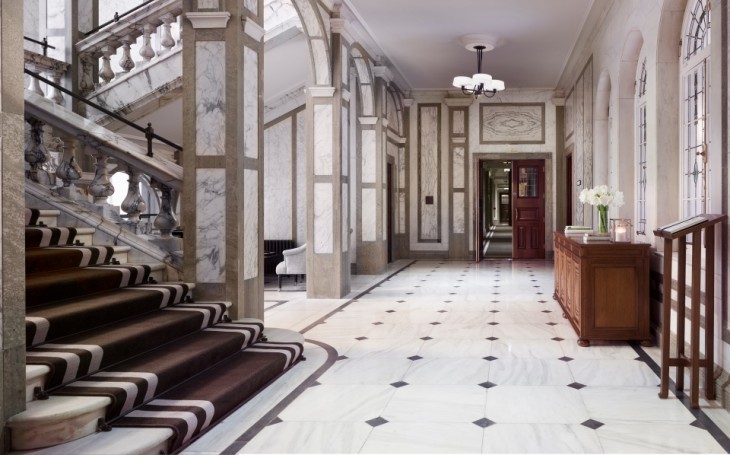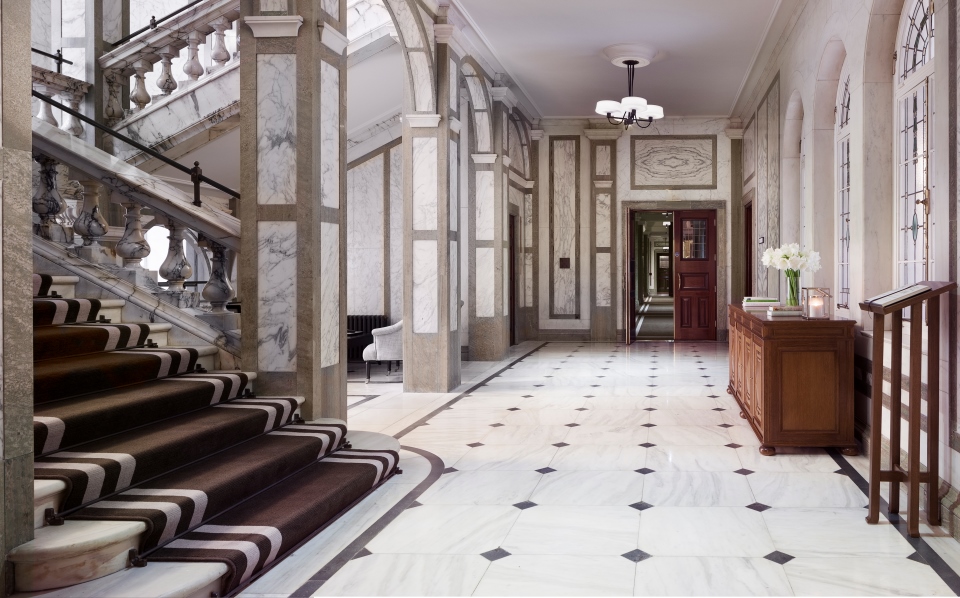 It's no surprise then, that Rosewood snapped up the property to transform it into a luxury hotel. The company list their philosophy as being "a sense of place," and the interior is the quintessential refined London of days gone by – somehow managing to retain a sense of Edwardian charm in spite of the area's post-war devastation. The communal rooms are named aptly: the grand entrance, the 'Mirror Room' serving high tea of an afternoon, the 'Scarfe bar' housing an eclectic mix of 20th century furniture, creating the air of an art deco library in which one would not look out of place relaxing with a post-supper cigar.
The 'sense of place' is not created but mastered in the several options for rooms and suites, successfully balancing clean 1950s block coloured furnishings with late 19th century opulent materials. The standalone marble bathtub shown as part of the Manor House suite is a time-travelling journey back to Hollywood glamour with British sensibilities. Period features consistent in the suites include gorgeous marble fireplaces, chesterfield sofas, and sleek mahogany storage furniture, accented with beautiful fabric-bound hardbacks to relax with at the end of the day. While each of the suites has its own chronological theme, the combination of timeless style with much-appreciated 21st century amenities (king sized beds, large wall-mounted television) is flawless.