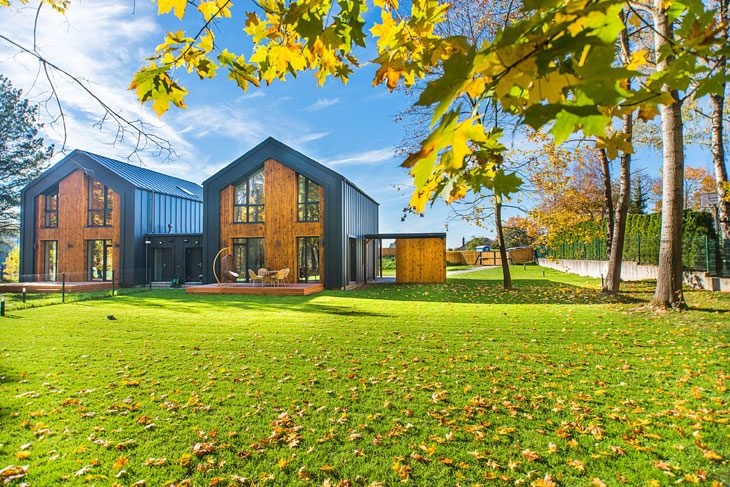 It's easy to forget that the outside of your home is just as important as the inside, especially if you want to be able to spend time outdoors on warm summer evenings. You want to create a beautiful space where you can enjoy hanging out with family and friends. However, as with any project, you need to make sure that you make good use of the money and time that you invest.
There are popular projects that are well worth your while and can greatly improve the aesthetics of your property. You need to be prepared for some hard work, if you complete the entire project yourself, but the end result makes it all worthwhile.
Read more after the jump:

Building a fire pit
Having a fire pit in your yard can create a whole lot of fun. It's a great feature if you spend a lot of time outside with family and friends. You can build your own fire pit but be careful that you know where any utility cables are located before you start. Hitting them can make the project lengthier and more expensive than originally expected. You will also normally need to make sure that the pit is located at least 25 feet away from any structures or trees in your yard.
Creating a decking area
It helps if you can create a little more living space in your home, by using the outside as well as the inside. Building a deck in your yard helps you to do this. You need to make sure that you allow yourself enough time to finish the project as a deck can take several days to build. Do not forget to make sure that the decking is safely railed if necessary. You also need to think about lighting the area, so that it can safely be used after the natural light begins to fade.

Installing an outdoor lighting system
It's just on, or around, decking that installing outdoor lighting is a good idea. Light can form an integral part of landscaping design, with the effects that it can create. It's also an important safety and security feature. It helps visitors to navigate around your yard as the sun goes down and it deters people who are looking to cause damage or break into your home.
For a full-blown outdoor lighting system, you will need to lay cabling but if you do not want to do this, you can choose solar powered lights which simply need to be placed in an area where they are exposed to plenty of sunlight.
These projects provide you with the opportunity to make a difference to your outside space. Though costly and, often times, time consuming, they help you to create a yard where you and your family can enjoy spending time. Furthermore, your home will appear more attractive to potential buyers should you ever decide to sell. These benefits make these projects a good investment of your time and your money. If inspiration is lacking, I recommend giving this article a peruse by clicking here.